Go ahead. Play hard.
SM57
Dynamic Instrument Microphone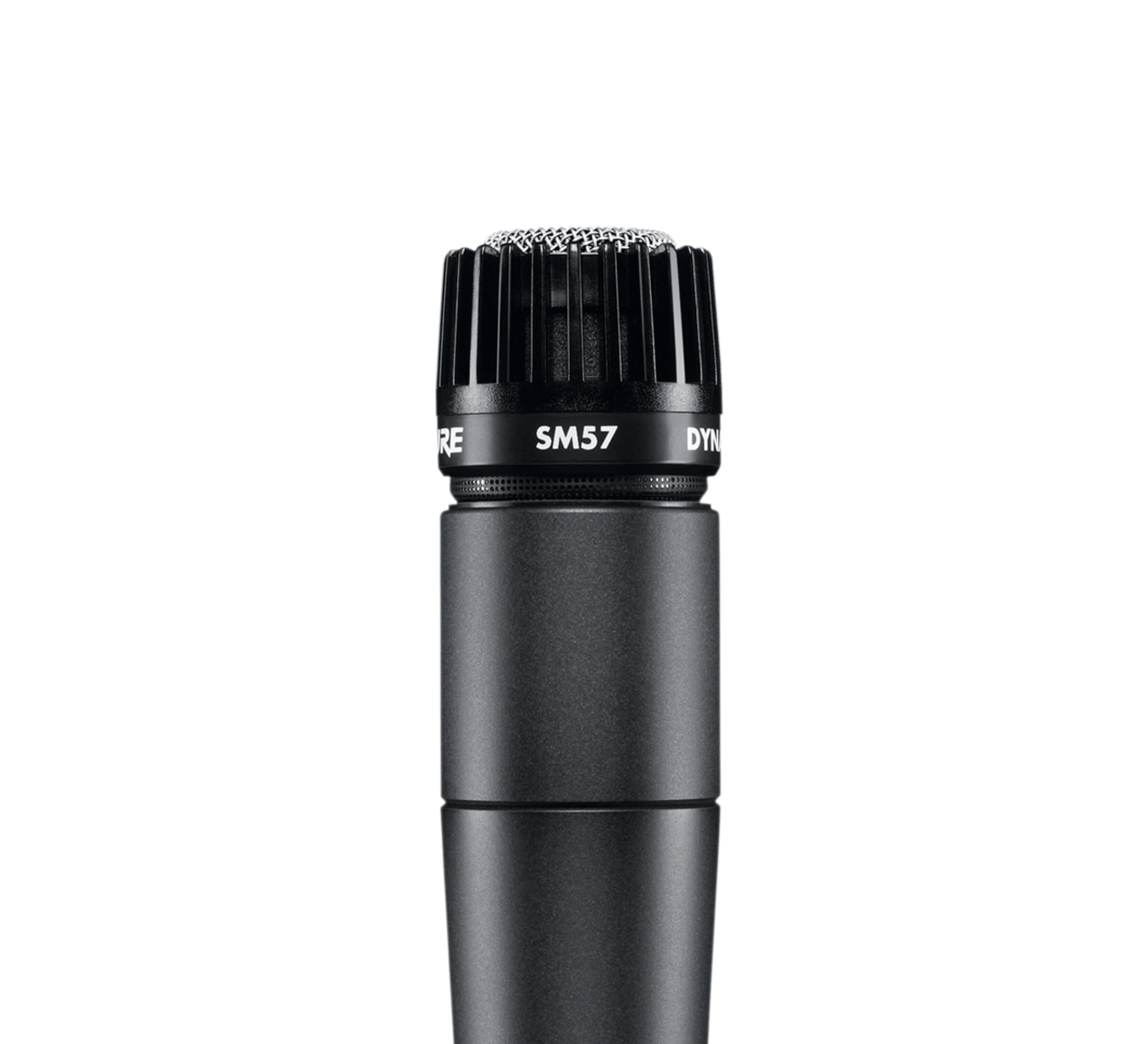 Original price:
Current price:
A snare crack. An arpeggiated chord. A powerful saxophone solo. Whether on stage or in the studio, the notes that flow from your instrument connects your audience on a visceral level. And such sounds need a mic that can handle its strength. For every acoustic condition, the SM57 delivers the power of your playing to every fan in the house.
More than able to reproduce tone, the SM57 is also uniquely designed to deal with high-pressure sound that explodes from instruments and amplifiers. So you can turn it up without distortion drowning out the show. Your music deserves all the loud it can get.
Made for the stage
The contoured frequency response makes it simple to engineer clean audio for a live sound mix.
Handles the pressure
Hard knocks are just part of the show sometimes, and the SM57 is built to take them on. A hit from a high kick or a flying drumstick can't shut it down.
Only the loud you want
With a uniform cardioid pattern and a pneumatic shock mount system, you get a whole lot of tone without the handling or background noise.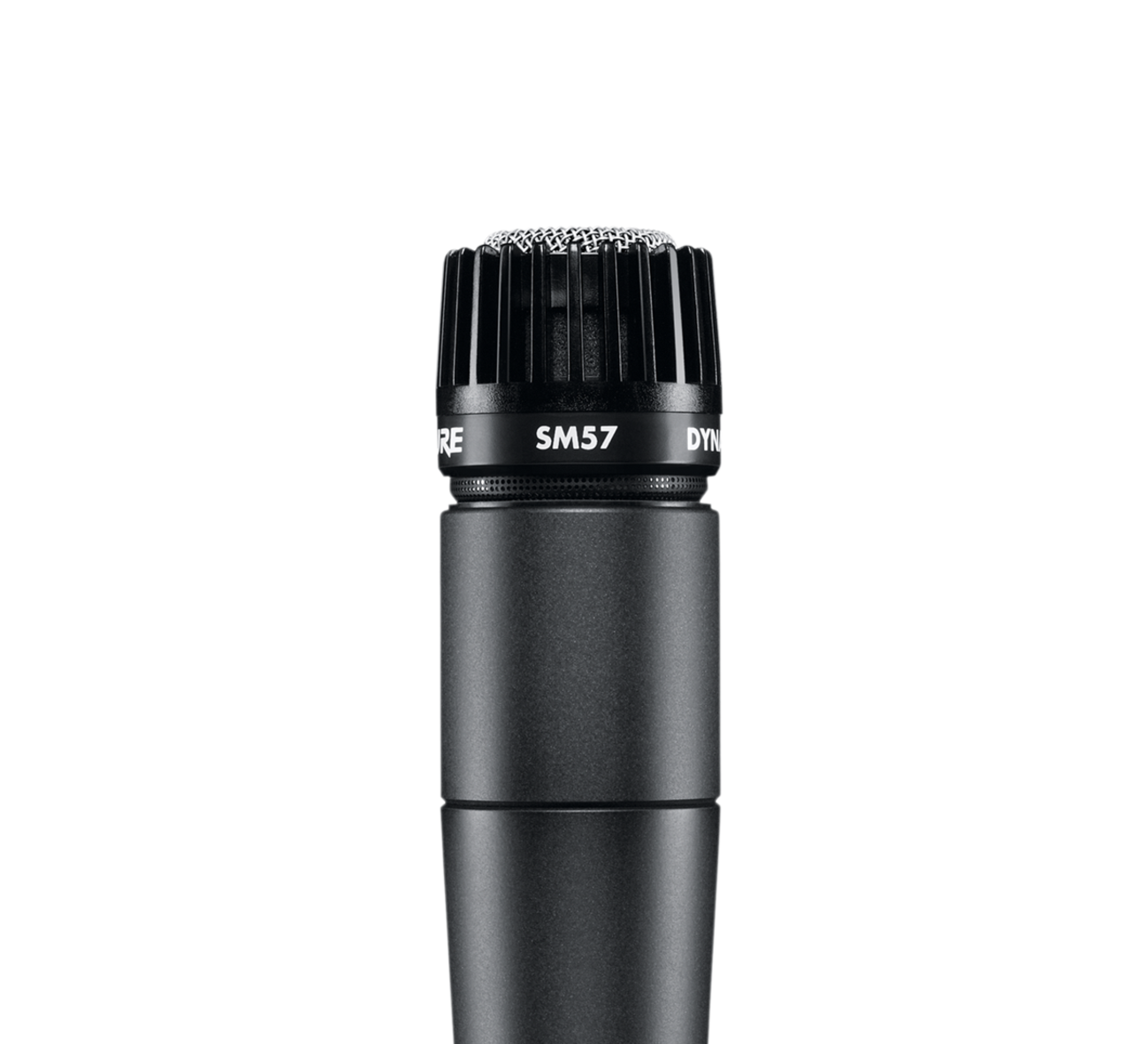 Product Details
1 - A25D Swivel Stand Adapter
1 - 95A2313 Storage Bag
Original price:
Current price:
Reviews
Support
Customer Support
Service & Repair
Detailed policy information regarding customer service numbers, service modifications, and replacement parts.
Service & Repair
Contact Us
Submit a ticket directly to Shure Customer Service staff, or reach out via phone or email.
Contact Us
Resources
Shure Tech Portal
Complete product documentation, technical support materials, software and firmware, and other tools and resources for all Shure products, in one place.
Sign In
Tools
PAG/NAG is a concept that can be used to determine if a sound reinforcement system can produce enough gain to provide an optimal listening experience before causing feedback.
Related Products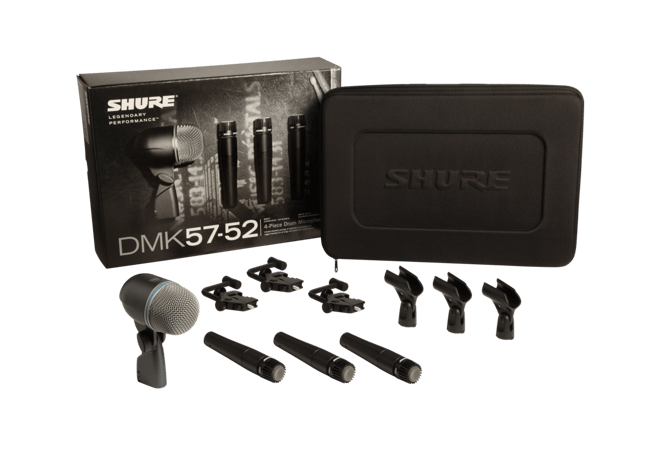 DMK57-52 Drum Microphone Kit
Drum Microphone Kit includes three SM57 mics, one BETA 52A mic, three A56D Drum Mounts, carrying case.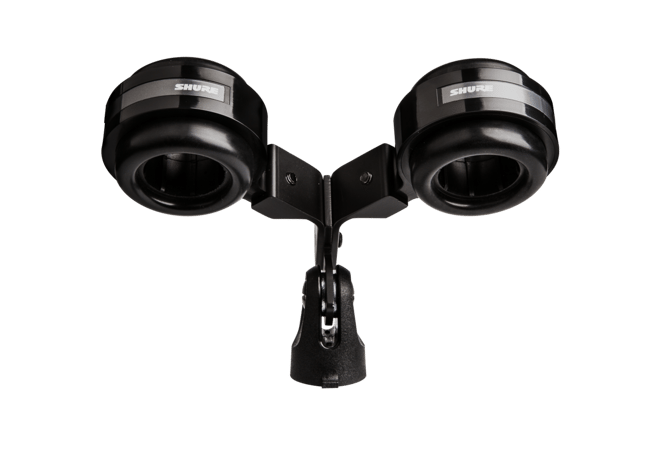 Dual mount kit holds 2 microphones with tapered handles side-by-side.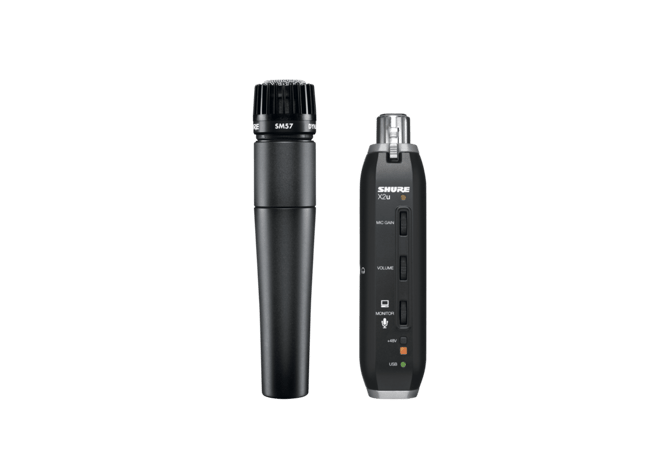 SM57+X2u USB Digital Bundle
Legendary SM57 with X2u USB Signal Adapter for digital recording applications.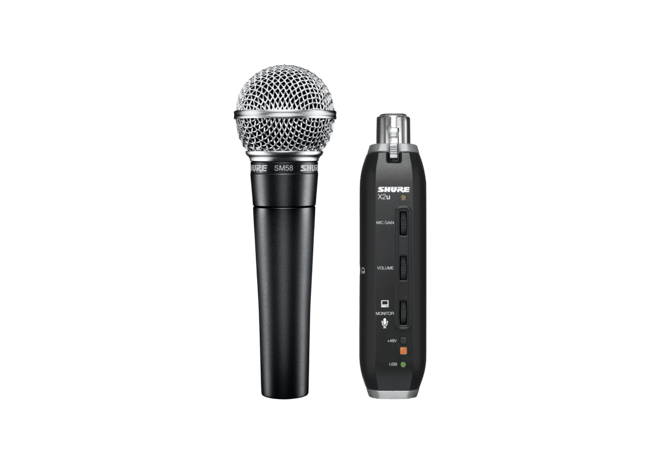 SM58+X2u USB Digital Bundle
USB digital bundle includes the SM58 cardioid dynamic instrument microphone and a host of accessories.
Comparable Products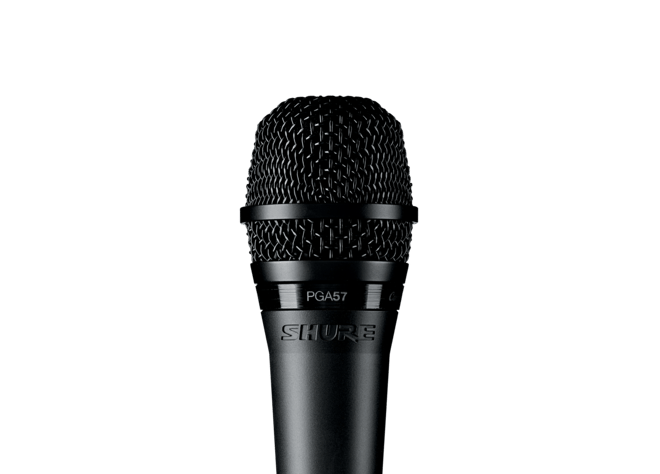 Cardioid Dynamic Instrument Microphone
The PGA57 clearly reproduces sound sources in amplified instrument and acoustic drum performance and recording. Available with and without a cable.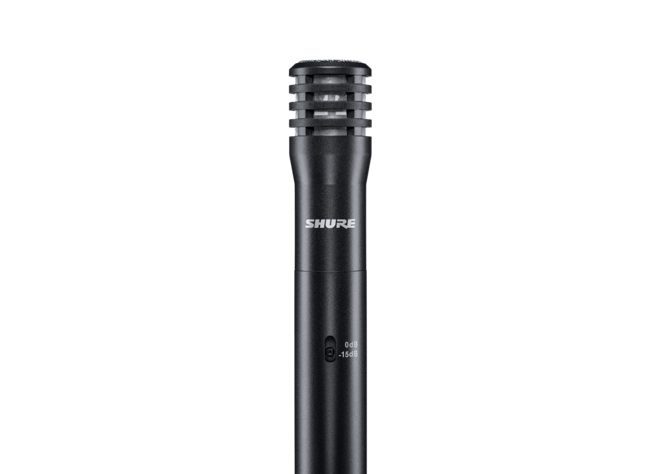 Professional Instrument Condenser Microphone
Versatile, flat-response condenser microphone in both acoustic and high volume performance applications.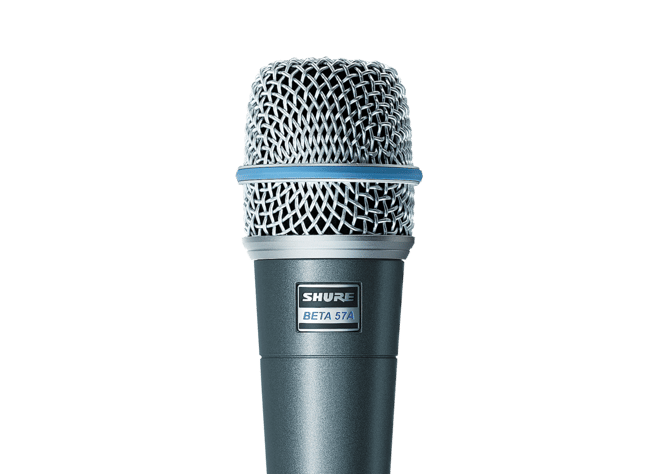 Dynamic Instrument Microphone
Excellent microphone designed for use with amplified or acoustic instruments. Compact grille design.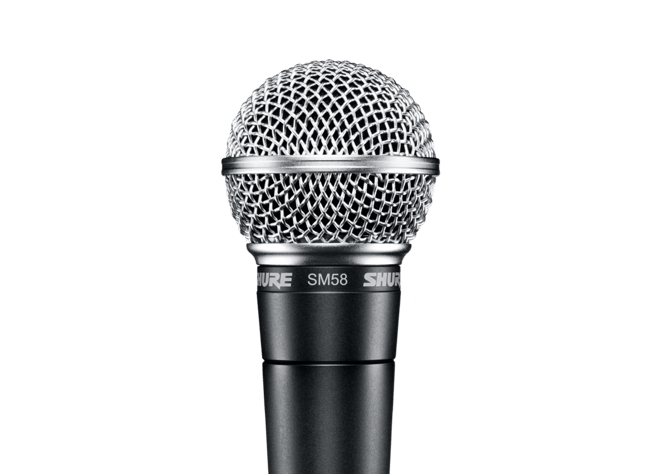 With a classic, timeless sound that is both rich and clear, the SM58 is the vocal microphone of choice for legends and contemporary performers alike.