A56D
Drum Microphone Mount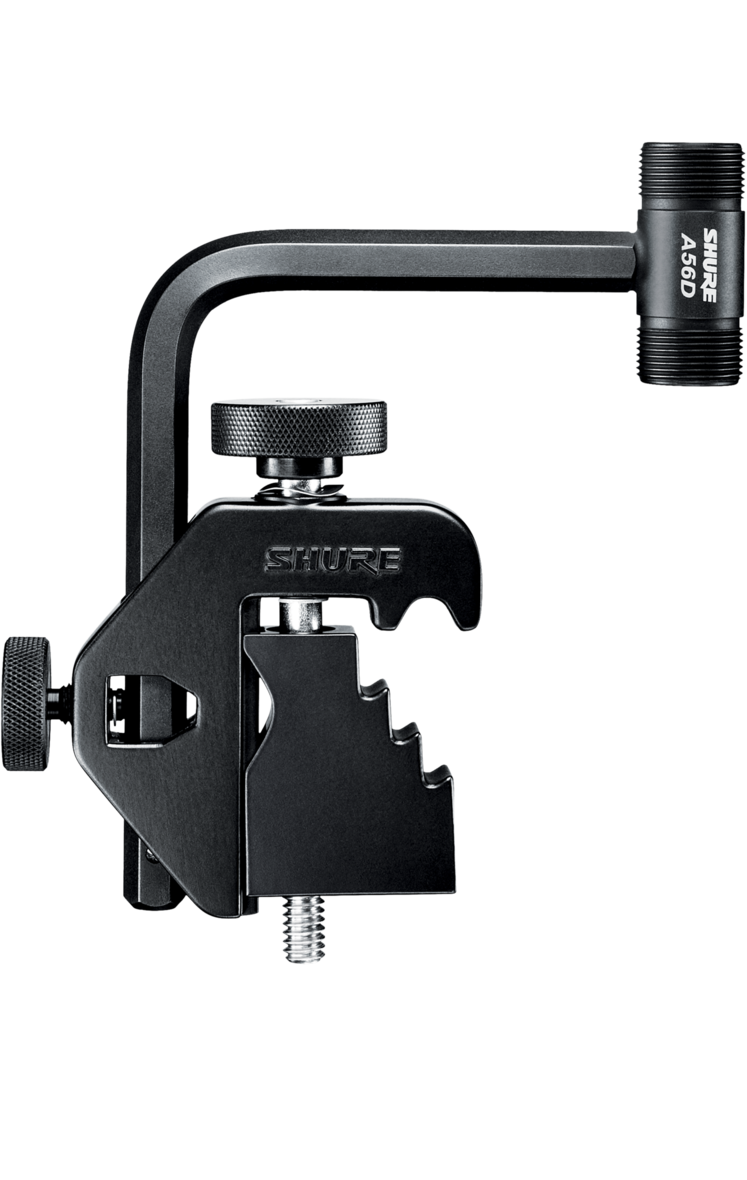 Original price:
Current price:
Microphone drum mount attaches a standard end address microphone to the side of a drum for compact and accurate drum mic placement. Standard end address microphones include the Beta 57, Beta 56, SM57, and PG57 microphones.
Reviews
Support
Customer Support
Service & Repair
Detailed policy information regarding customer service numbers, service modifications, and replacement parts.
Service & Repair
Contact Us
Submit a ticket directly to Shure Customer Service staff, or reach out via phone or email.
Contact Us
Resources
Shure Tech Portal
Complete product documentation, technical support materials, software and firmware, and other tools and resources for all Shure products, in one place.
Sign In
Compatible Products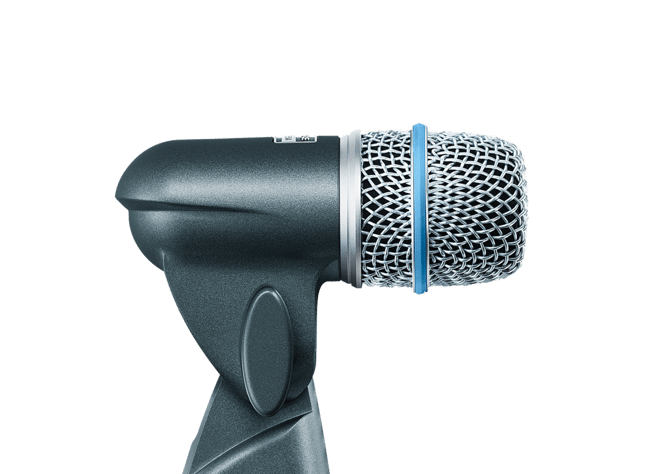 Compact drum microphone engineered for close miking of snare and toms.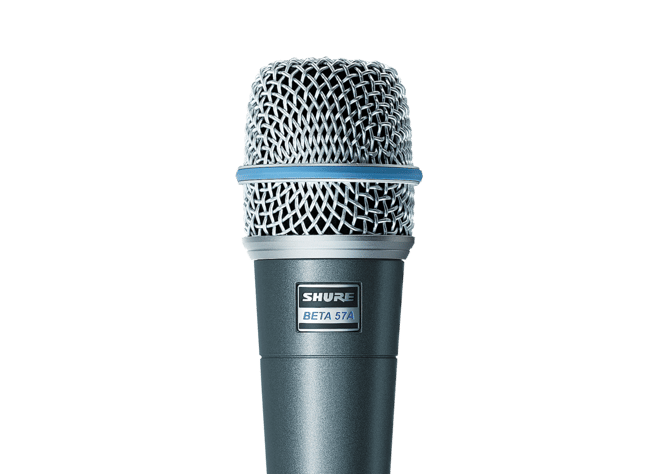 Dynamic Instrument Microphone
Excellent microphone designed for use with amplified or acoustic instruments. Compact grille design.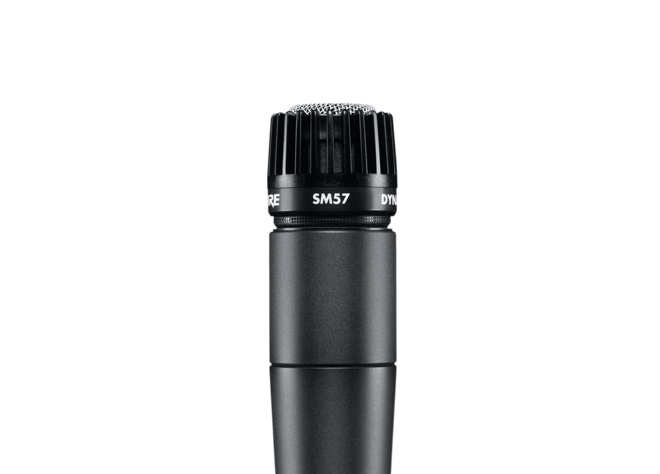 Dynamic Instrument Microphone
The world's single most versatile microphone. On stage or in studio, the SM57 captures every sound from powerful playing to nuanced performance.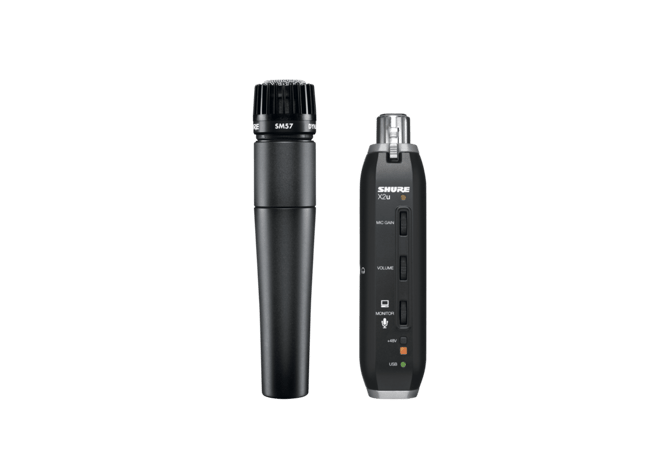 SM57+X2u USB Digital Bundle
Legendary SM57 with X2u USB Signal Adapter for digital recording applications.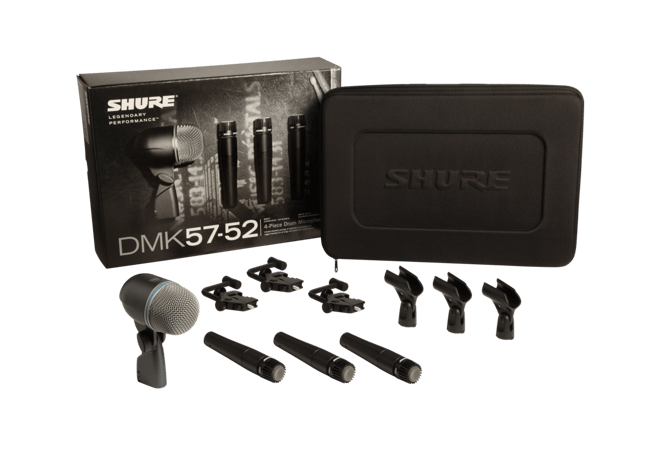 DMK57-52 Drum Microphone Kit
Drum Microphone Kit includes three SM57 mics, one BETA 52A mic, three A56D Drum Mounts, carrying case.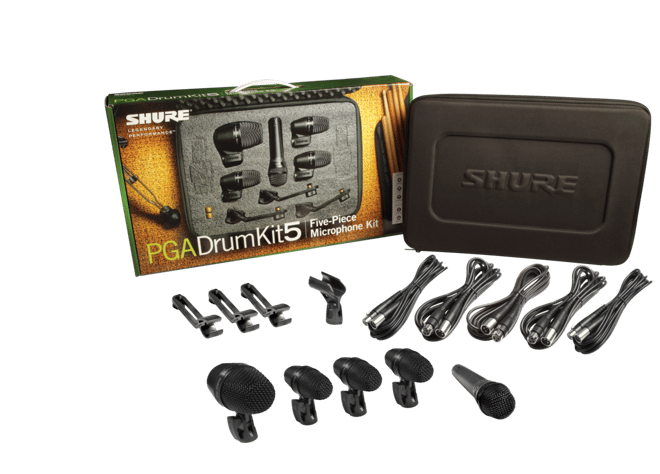 PGADRUMKIT5 Drum Microphone Kit
The PGADRUMKIT5 includes microphone options for reinforcing kick drums, snare drums, and toms for performance and recording.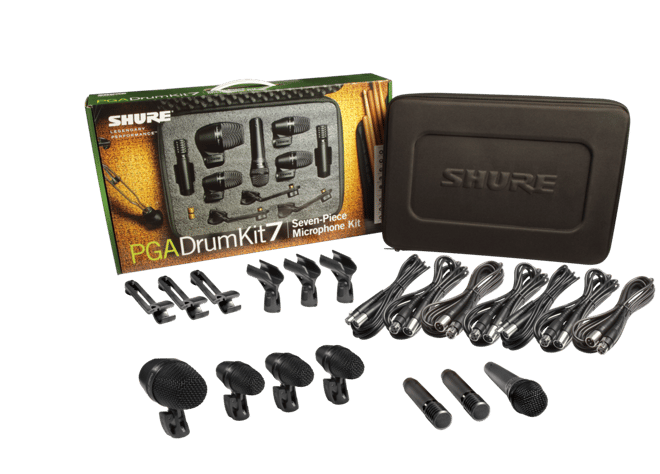 PGADRUMKIT7 7PC DRUMKIT PGA52, 57, 56(X3), 81(X2)
The PGADRUMKIT7 includes a complete microphone package for reinforcing kick drums, snare drums, rack toms, floor toms, congas and cymbals for performance and recording.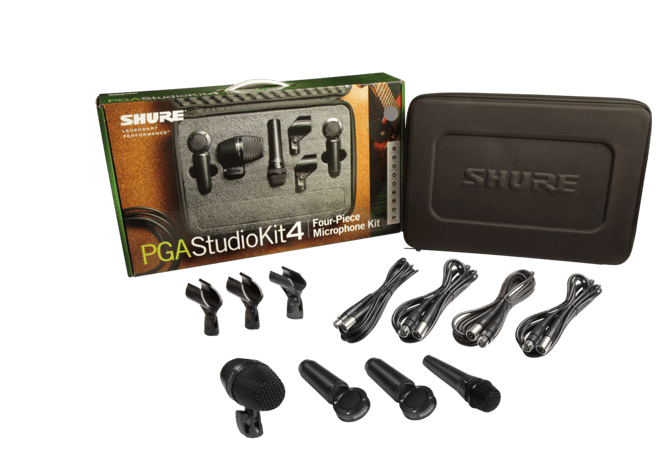 STUDIO KIT THAT CONTAINS PGA52, 57, 181 (X2)
The PGASTUDIOKIT4 features a drum microphone plus three multipurpose instrument and vocal microphones, making it an exceptionally versatile studio recording kit.