A legend that cuts through the noise.
SM58
®
Dynamic Vocal Microphone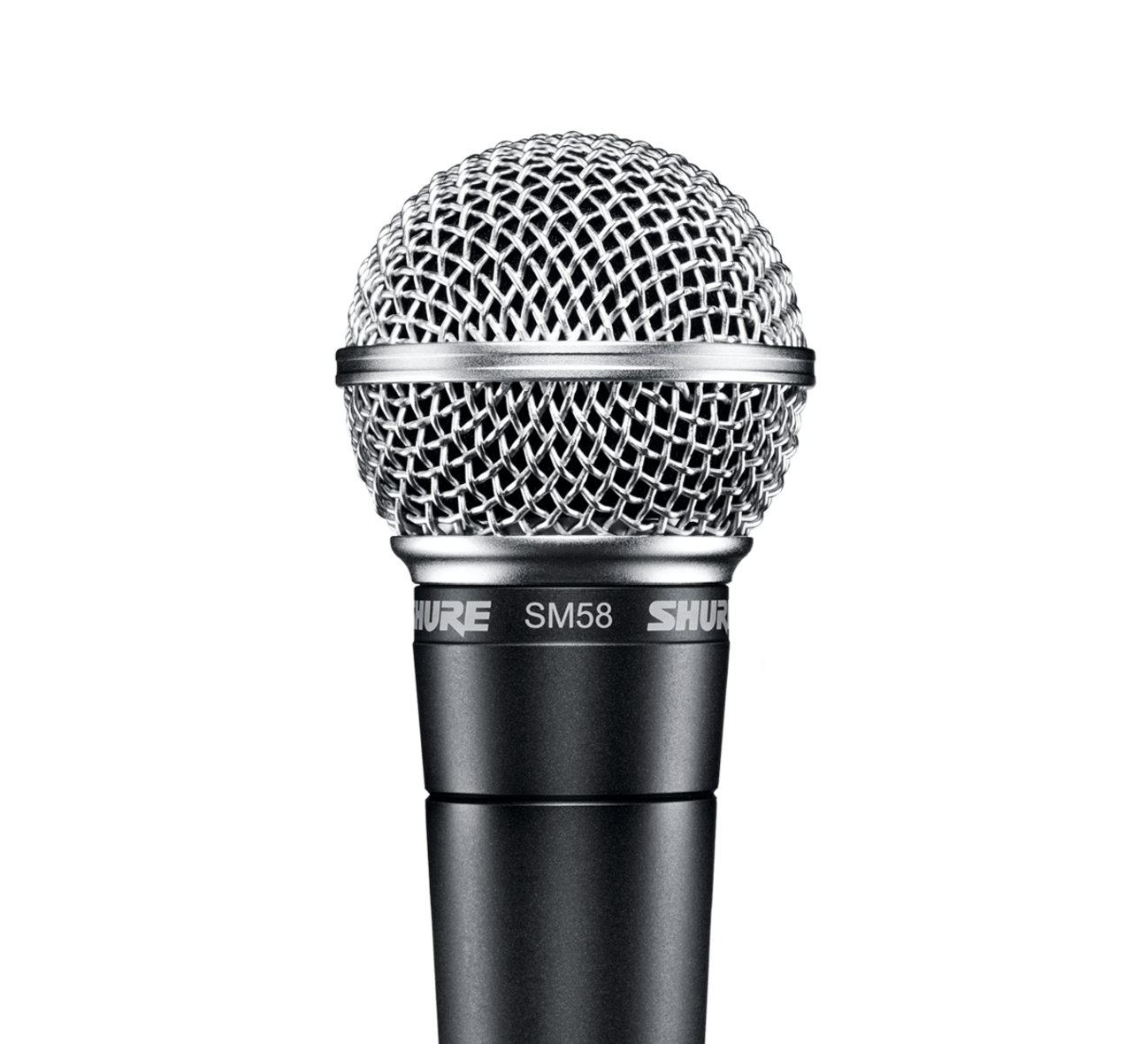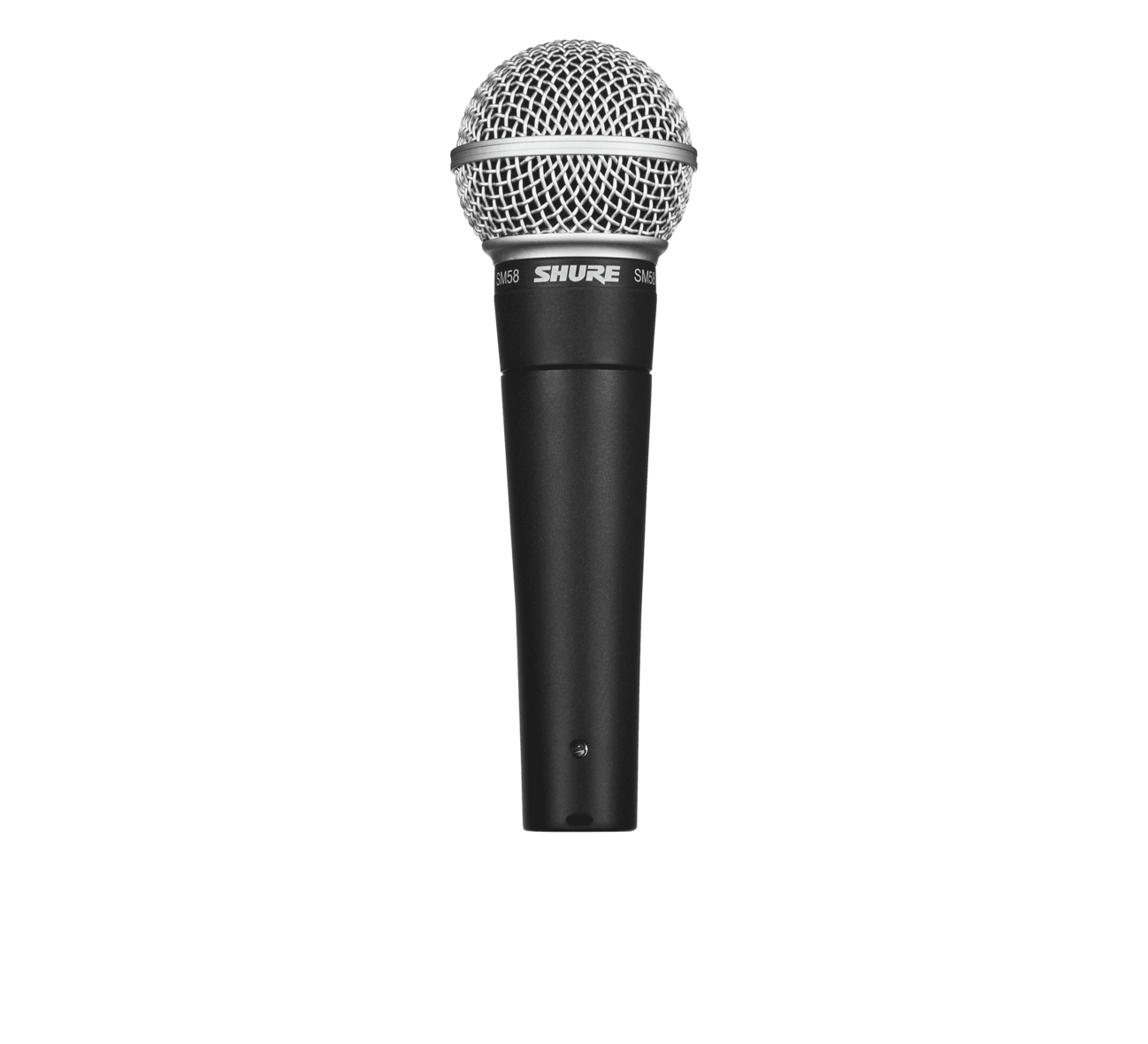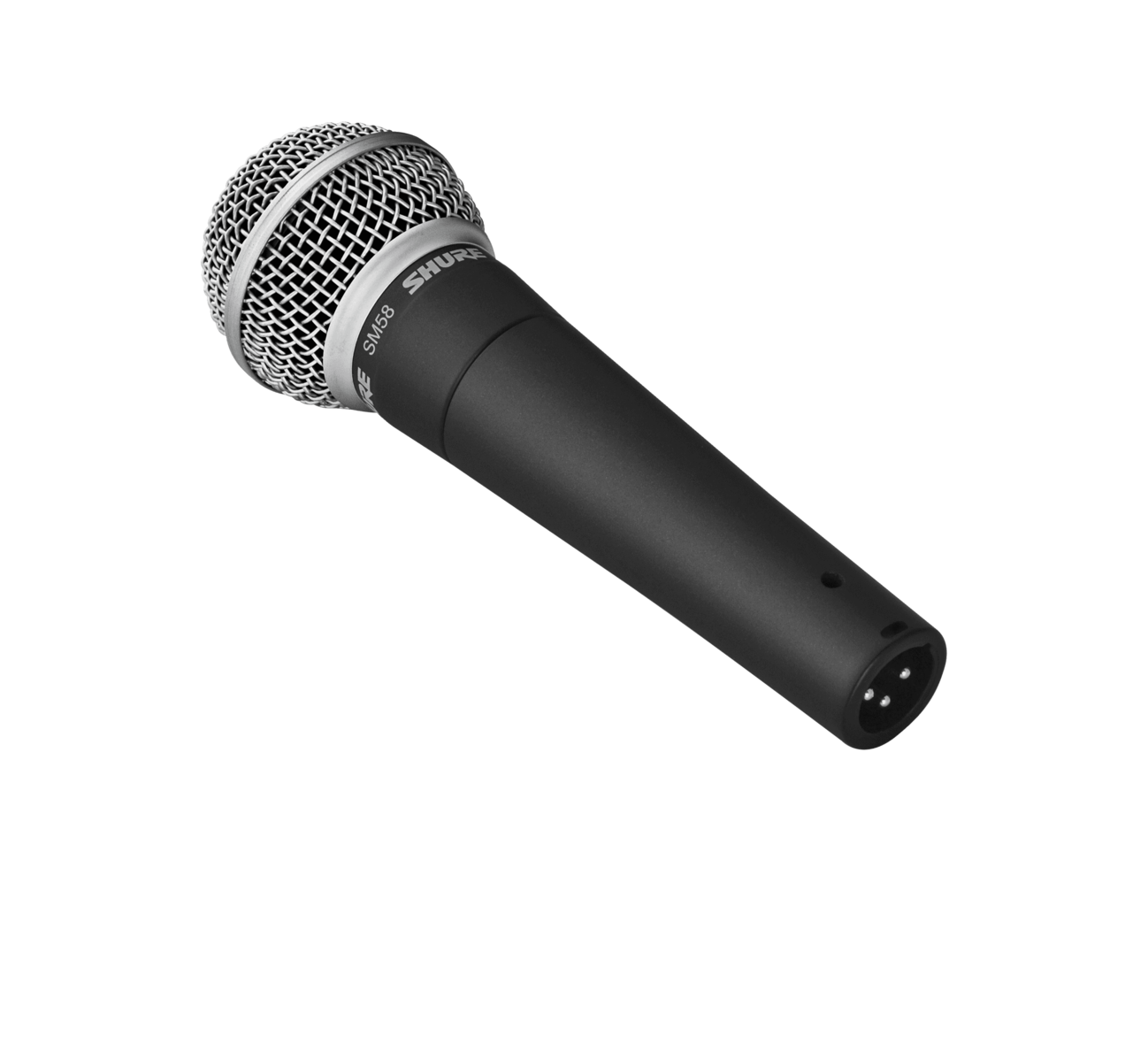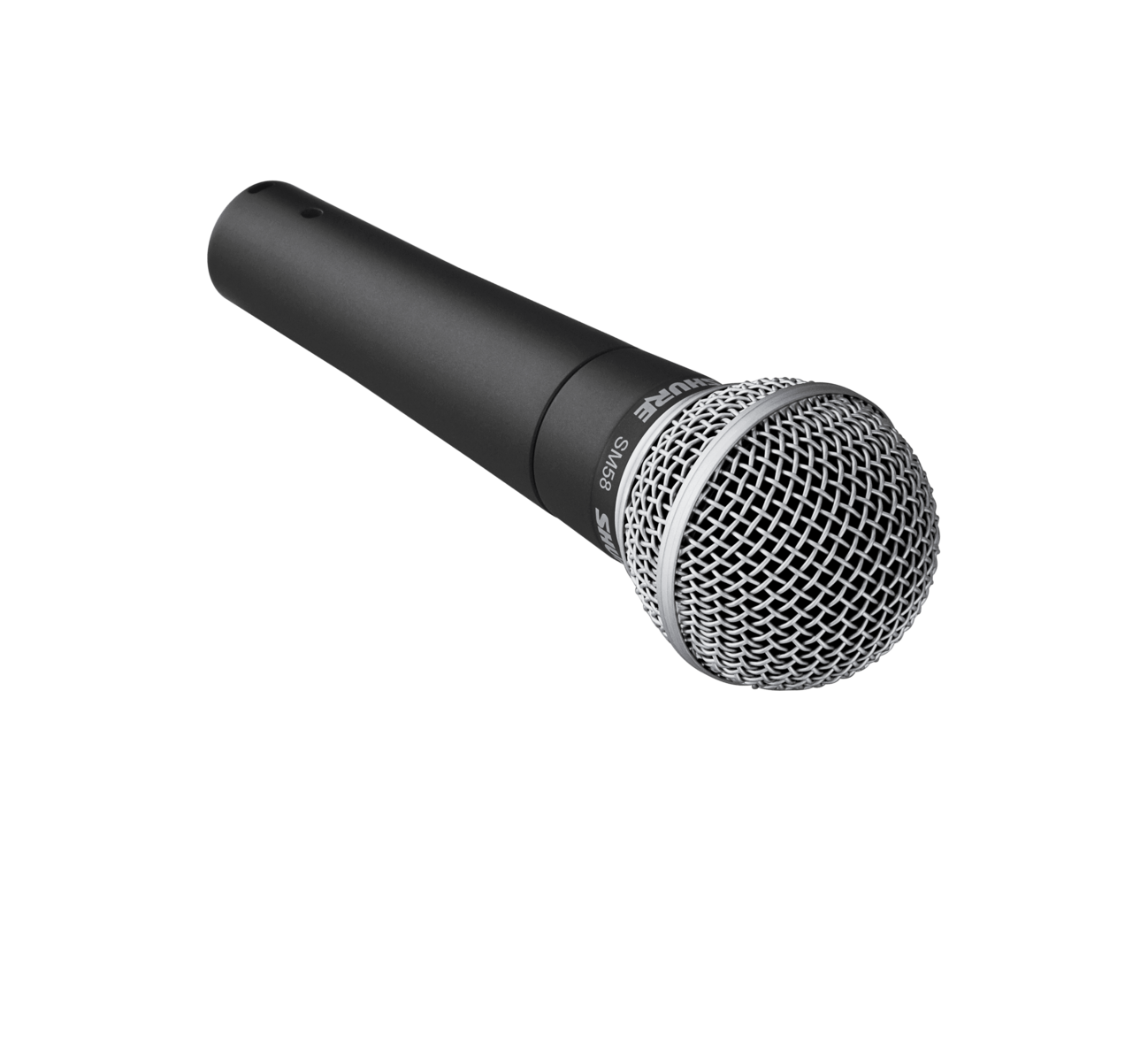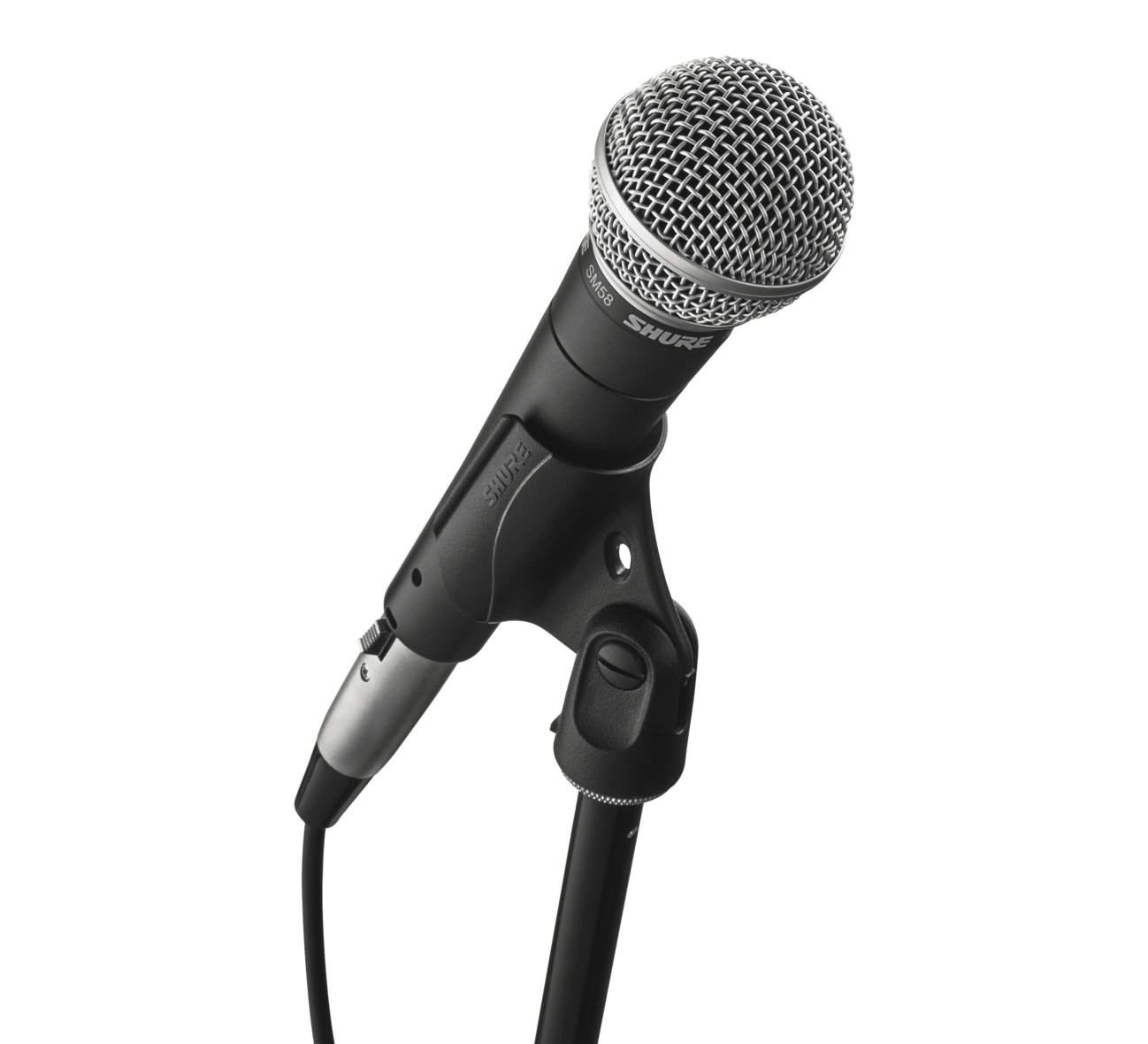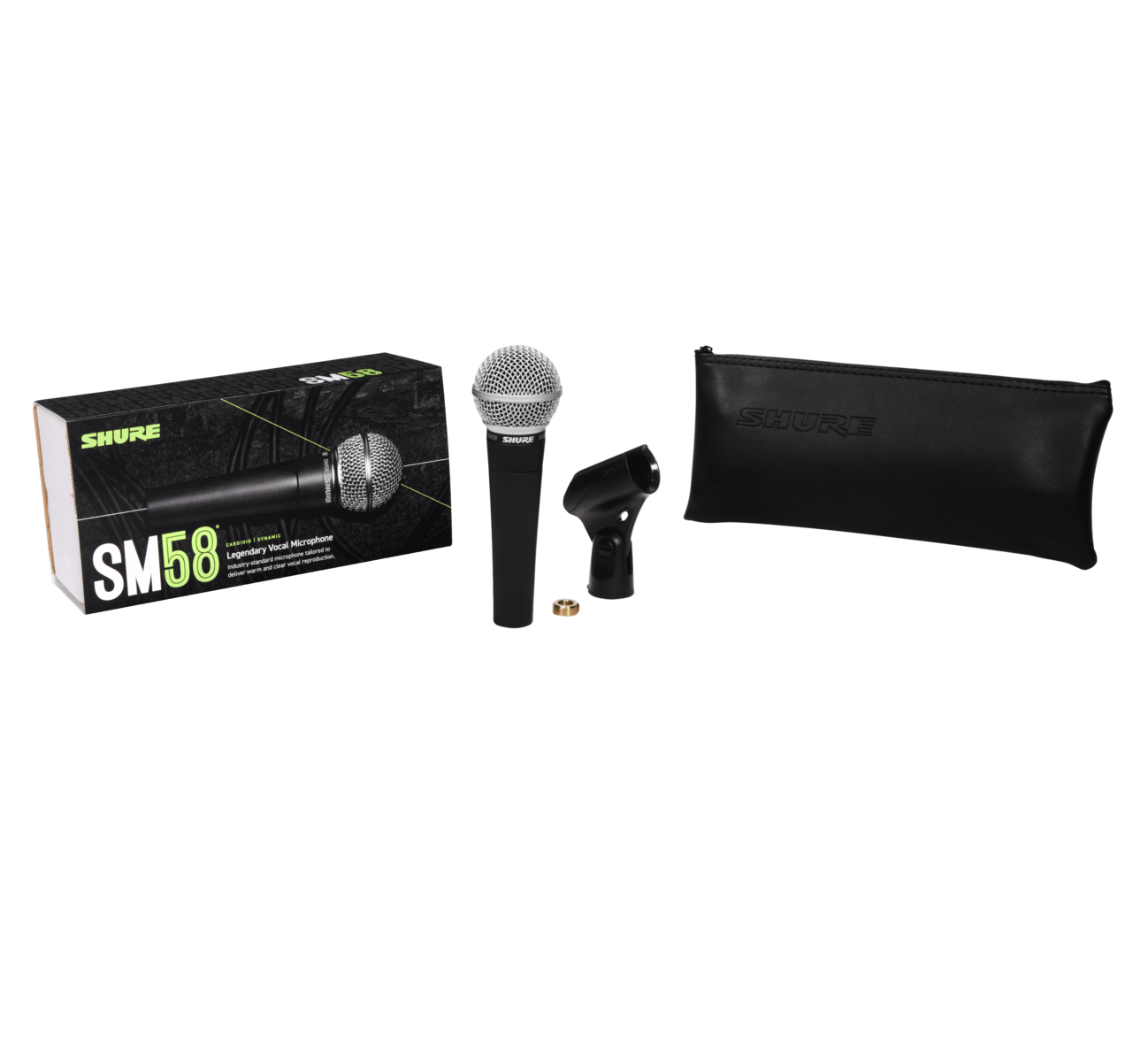 Original price:
Current price:
If you've ever heard someone sing or speak into a live microphone, there's an excellent chance it was an SM58. Rock stars. Pop idols. Comedians. Presidents. Popes. Immortal words have passed through its iconic grille for generations. And with engineering and durability that set the world standard, it's sure to keep turning up at legendary performances.
Made to handle voice with clarity and care, the uniform cardioid polar pattern reproduces every note as it was intended. And it leaves background noise behind. On any stage — from the club show to the stadium — the SM58 delivers warm, crisp sound, time after time.
Roll with no shake or rattle
Handling noise gets absorbed by the pneumatic shock mount, keeping the sound free of vibration.
Screen out unwanted air
When wind and plosives try to take over, the spherical mesh grille and built-in pop filter keep them out of the mix.
Rugged for the road ahead
Taking the show on tour? The mic's durable construction and the break-resistant stand adapter keep the SM58 going strong through the toughest performances.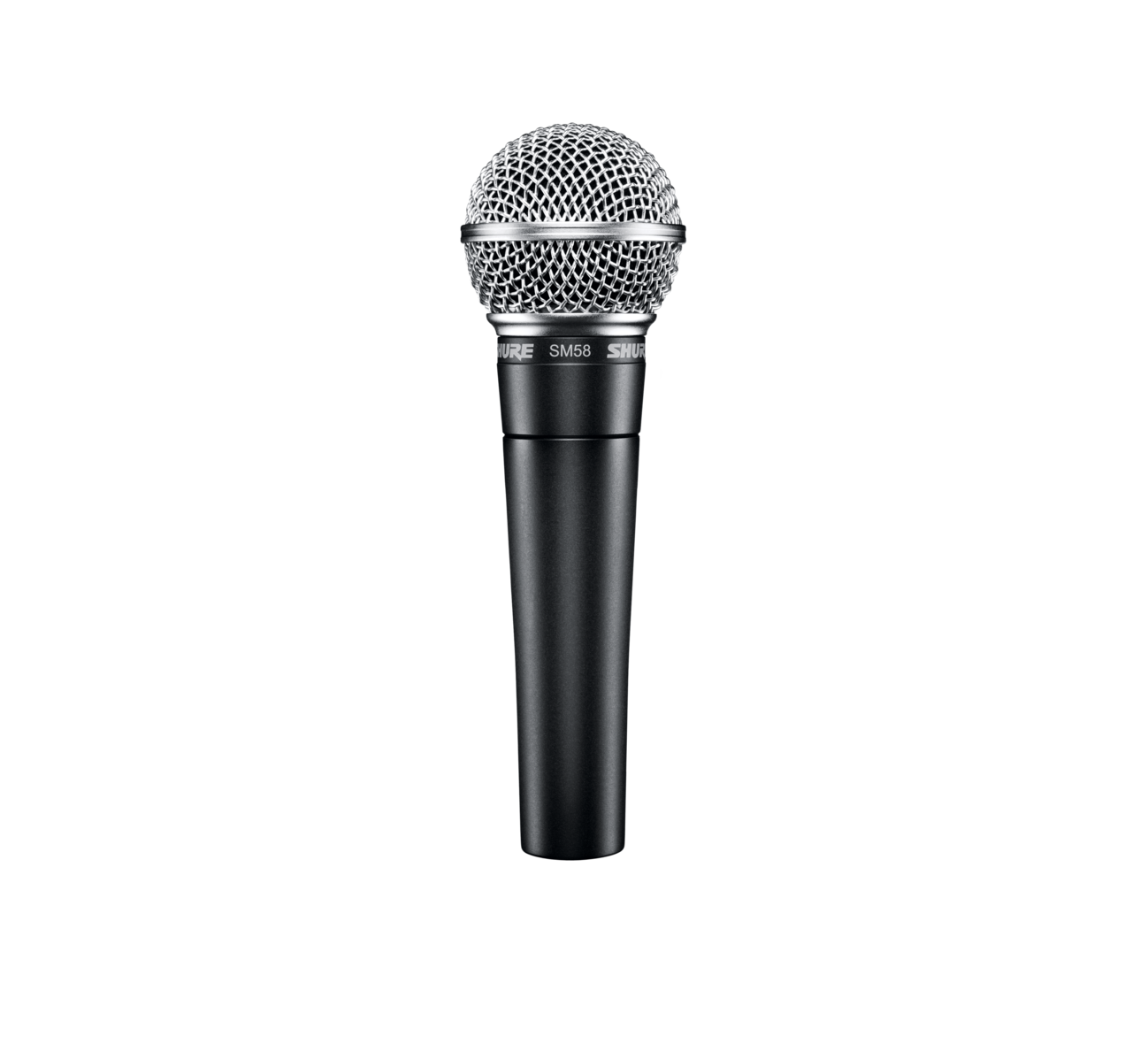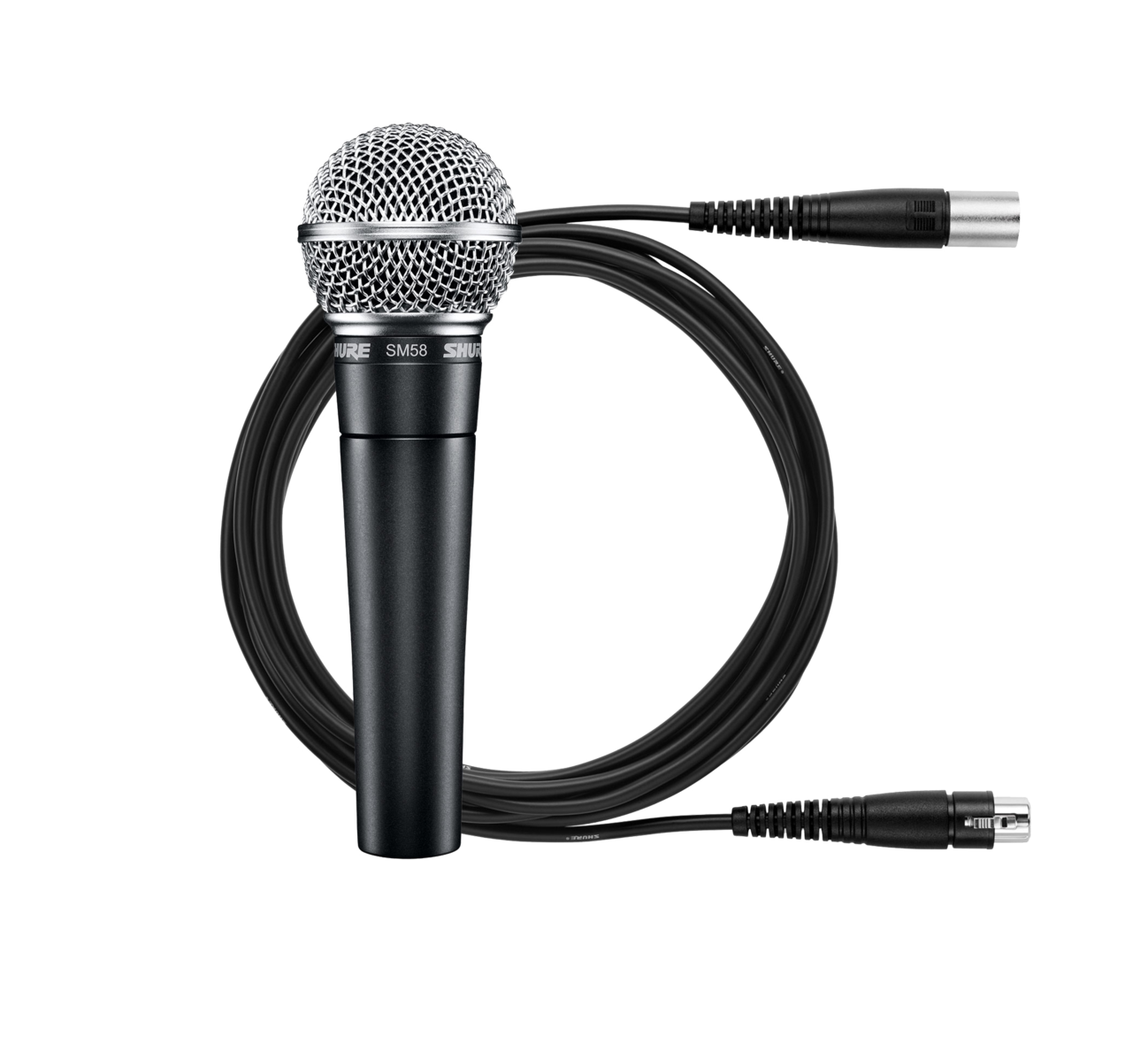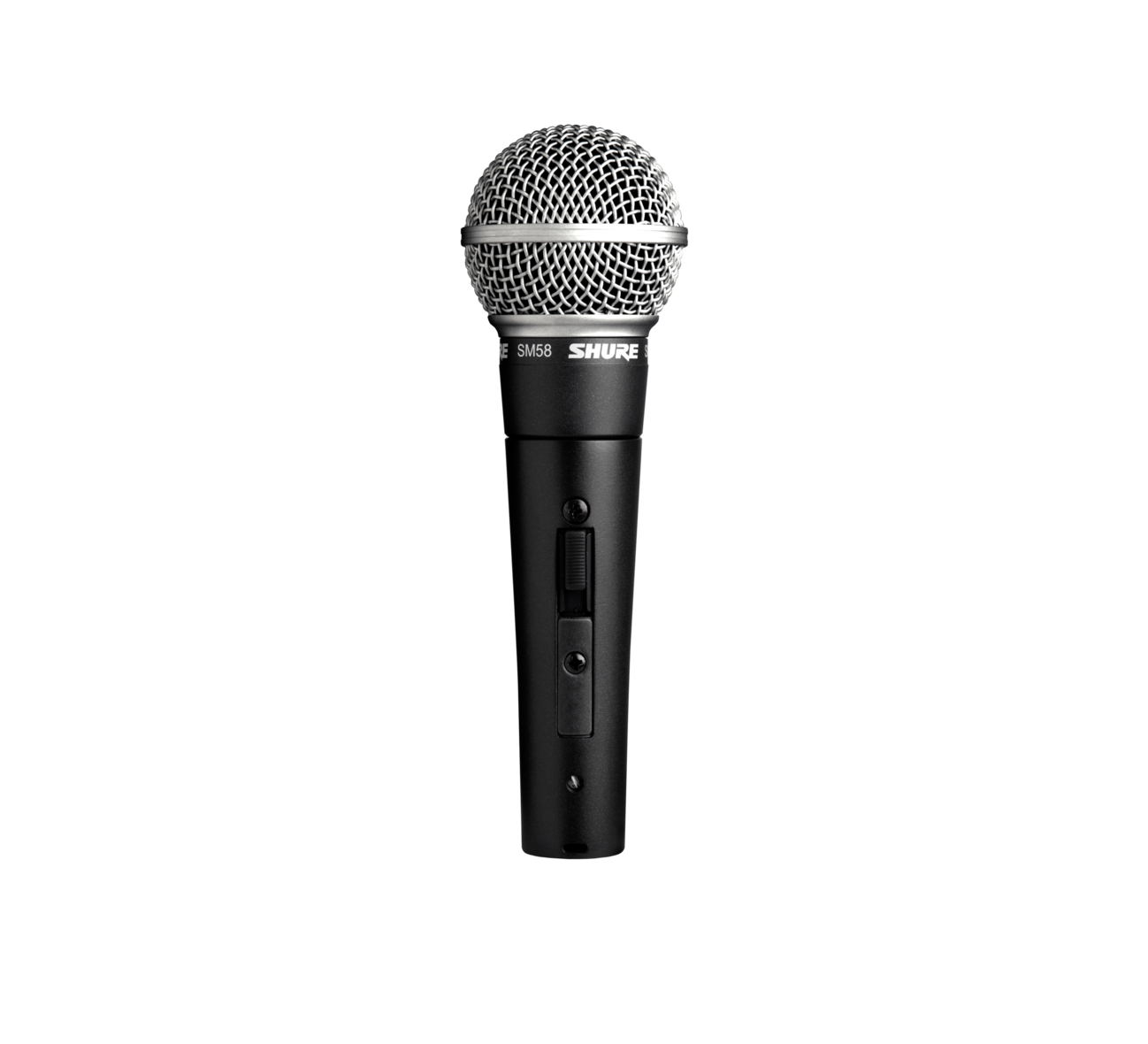 Product Details
1 - A25D Swivel Stand Adapter
1 - 95A2313 Storage Bag
1 - C25J 25' XLR-cable
1 - A25D Swivel Stand Adapter
1 - 95A2313 Storage Bag
1 - A25D Swivel Stand Adapter
1 - 95A2313 Storage Bag
Original price:
Current price:
Reviews
Support
Customer Support
Service & Repair
Detailed policy information regarding customer service numbers, service modifications, and replacement parts.
Service & Repair
Contact Us
Submit a ticket directly to Shure Customer Service staff, or reach out via phone or email.
Contact Us
Resources
Shure Tech Portal
Complete product documentation, technical support materials, software and firmware, and other tools and resources for all Shure products, in one place.
Sign In
Tools
PAG/NAG is a concept that can be used to determine if a sound reinforcement system can produce enough gain to provide an optimal listening experience before causing feedback.
Related Products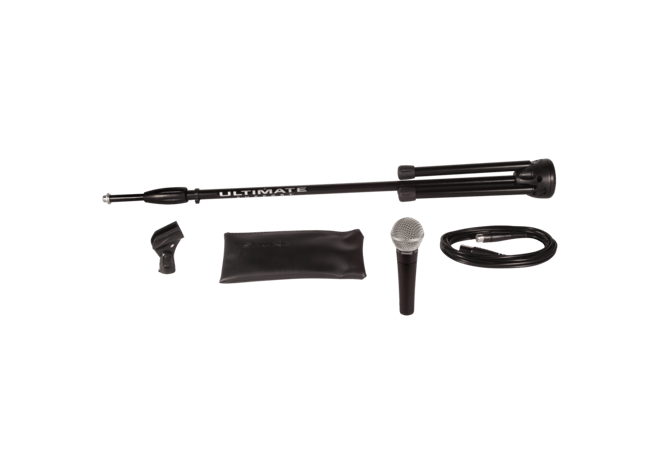 The complete set for on stage performers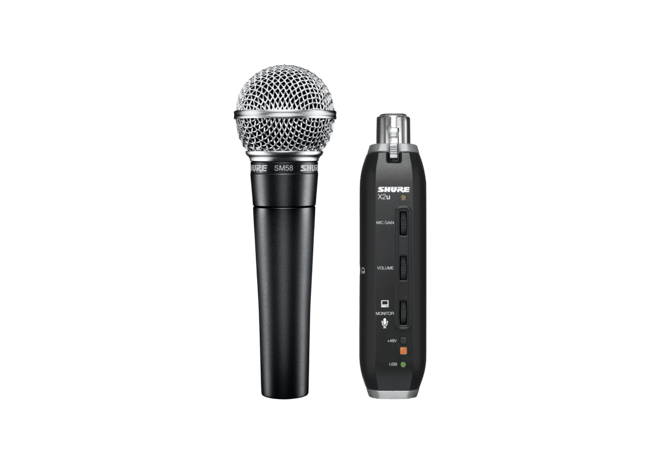 SM58+X2u USB Digital Bundle
USB digital bundle includes the SM58 cardioid dynamic instrument microphone and a host of accessories.
Comparable Products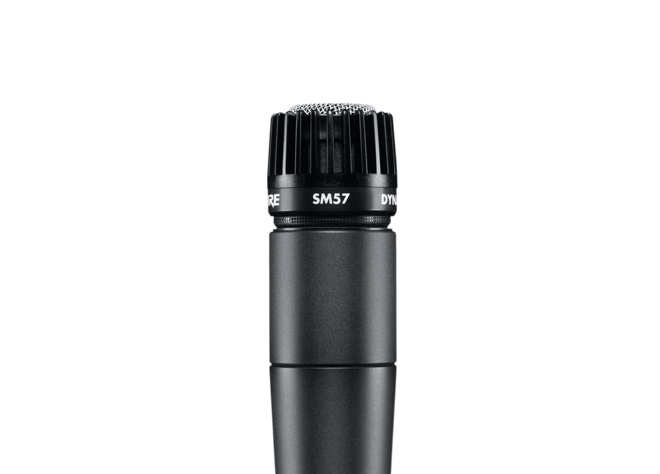 Dynamic Instrument Microphone
The world's single most versatile microphone. On stage or in studio, the SM57 captures every sound from powerful playing to nuanced performance.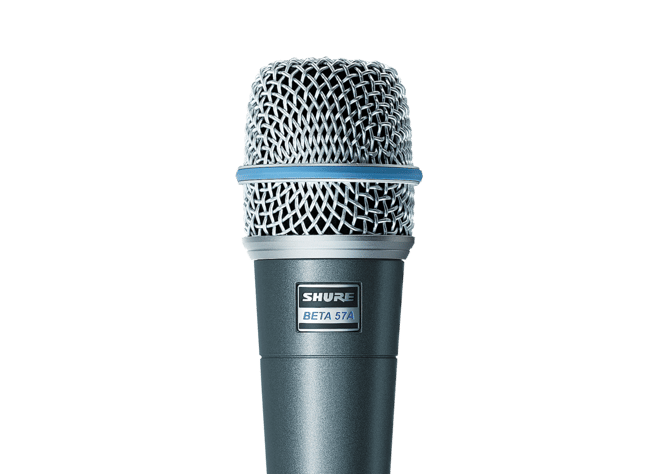 Dynamic Instrument Microphone
Excellent microphone designed for use with amplified or acoustic instruments. Compact grille design.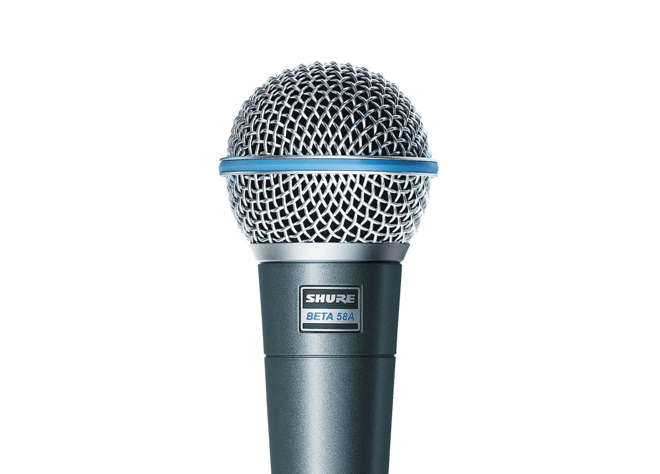 For decades, the BETA®58A has been the singer's best friend, elevating vocal presence to cut through the other sounds on the stage.
Rugged condenser microphone features a tailored frequency response for clear reproduction of vocals.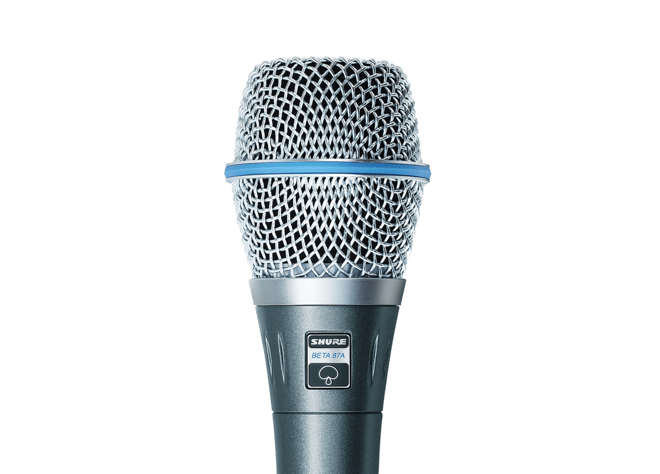 BETA® 87A Vocal Microphone
Designed to capture brighter vocals with sparkling accuracy and increased presence, the BETA®87A brings more crisp to the concert.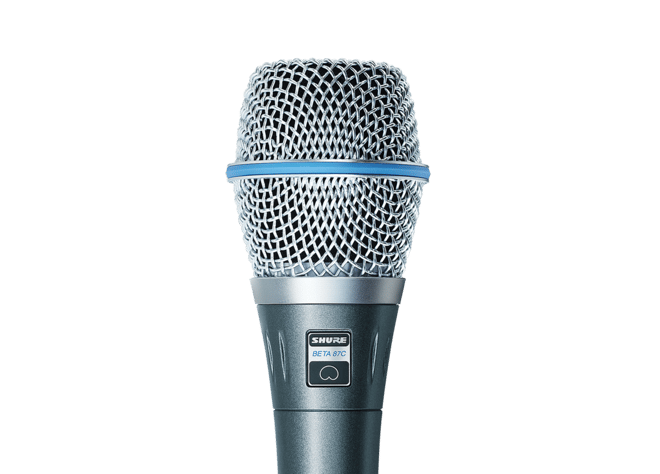 Extremely smooth, tailored response for a warm, natural sound.