ULX1
Bodypack Transmitter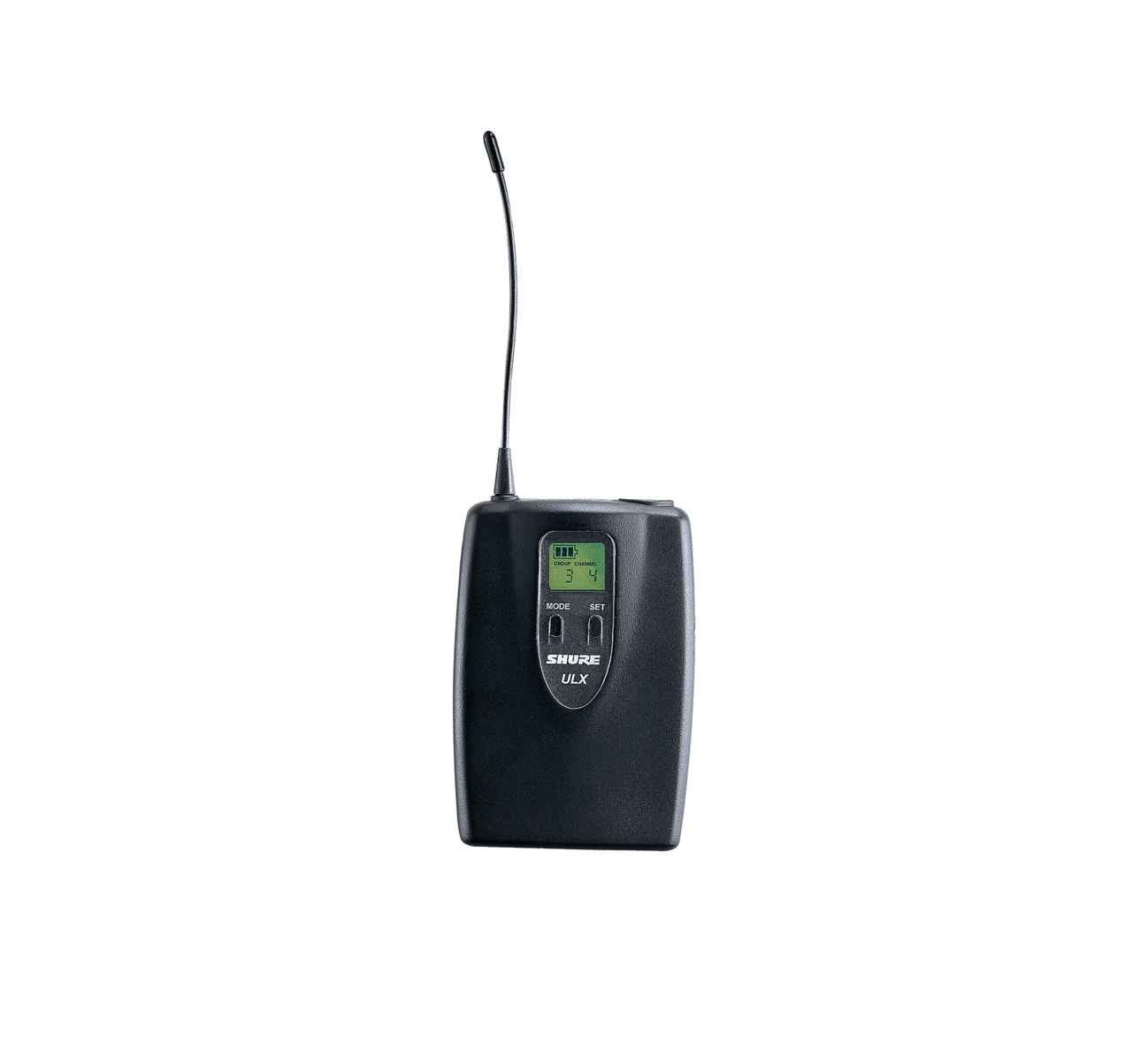 Wireless Bodypack Transmitter. Low-profile, highly durable. Eight hours battery life, 300 ft. range.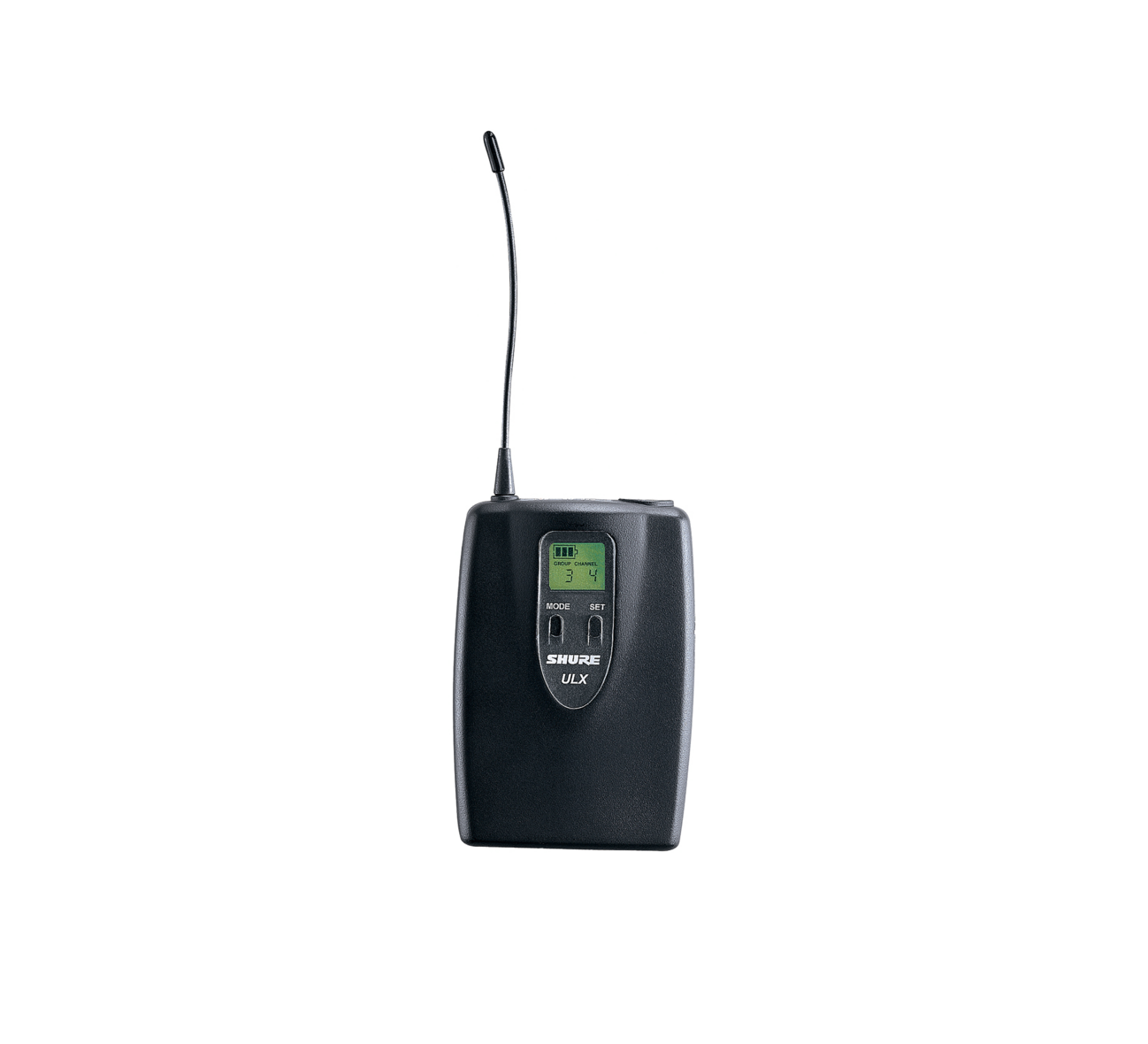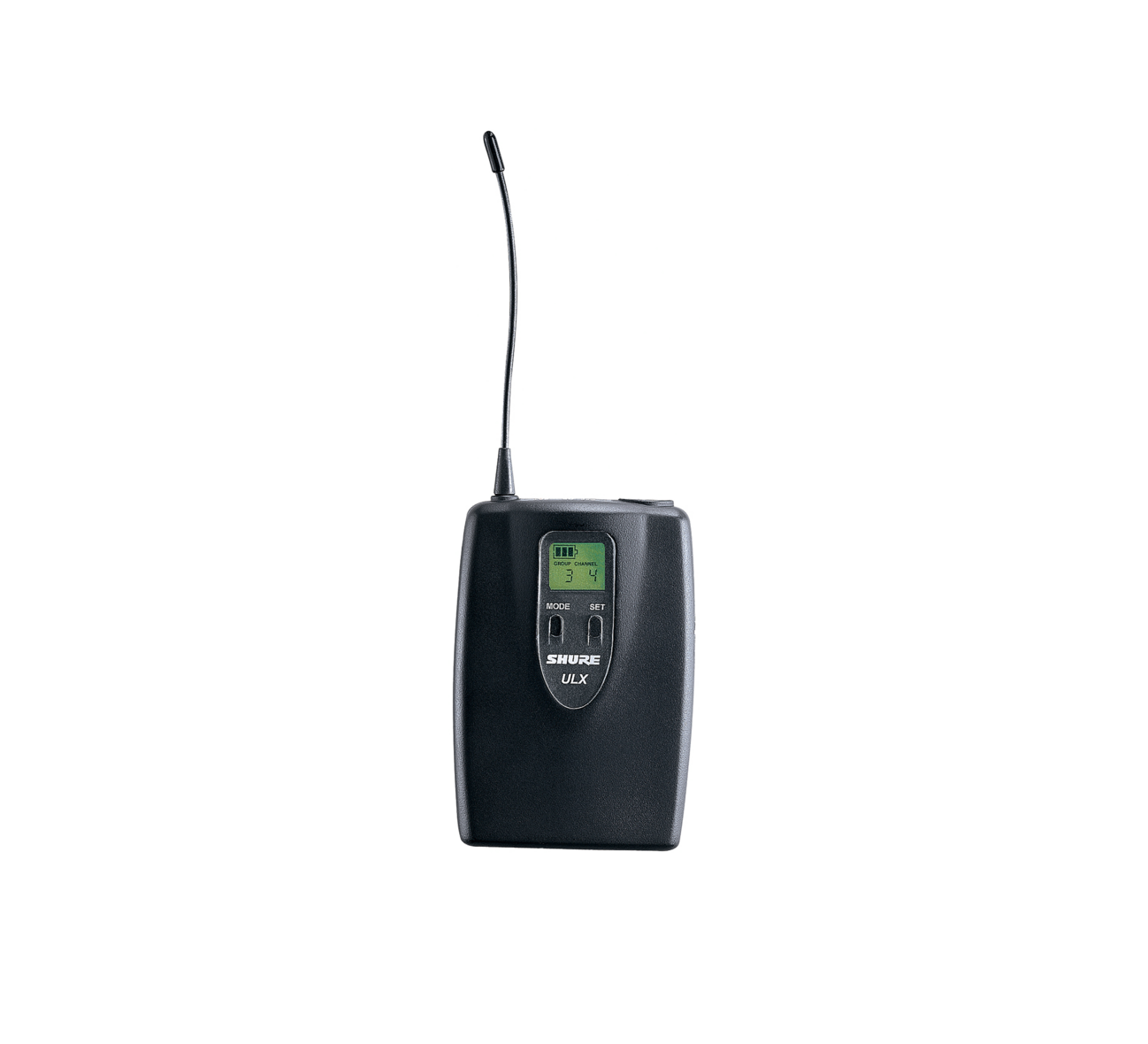 Product Details
The ULX1 Bodypack Transmitter has a number of uses with ULX Professional systems from Shure, including Lavalier, Headworn, Guitar/Bass, Instrument, and system Combos.
The low-profile, highly durable body-pack ULX1 has all the characteristics to meet the demands of high performance.
For use with headworn, lavalier and instrument microphones, as well as guitars and basses. Attaches to belt, waistband or guitar strap with clip for hands-free mobility. 
Note: When purchasing separate wireless components, please match their frequency bands to ensure proper system operation.
Three-segment battery fuel gauge
Frequency and power lockout
Flexible 1/4 wave antenna
TA4F mini four-pin input connector
Backlit LCD display shows group and channel setting
Adustable audio gain control
Input attenuation switch (selects 0 dB or -20 dB attenuation)
PEAK icon appears when audio input overloads the transmitter
Power on/off switch
8 hour battery life (9V battery)
300 foot (100m) operating range
Reviews
Compatible Receivers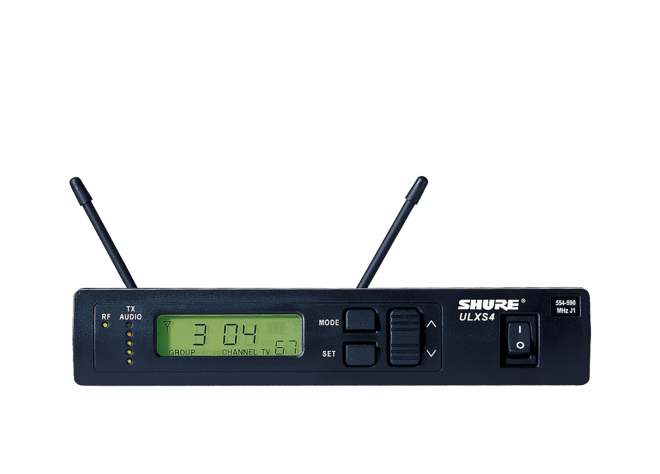 Standard Diversity Receiver
Single-channel Diversity Receiver. Up to 62 compatible systems (multiple bands).
Support
Customer Support
Service & Repair
Detailed policy information regarding customer service numbers, service modifications, and replacement parts.
Service & Repair
Contact Us
Submit a ticket directly to Shure Customer Service staff, or reach out via phone or email.
Contact Us
Resources
Shure Tech Portal
Complete product documentation, technical support materials, software and firmware, and other tools and resources for all Shure products, in one place.
Sign In
Tools
This tool provides recommended frequencies for Shure Wireless System use in the United States.
With a few simple inputs, this selection wizard provides recommended items for your wireless microphone setup, and/or a diagram on how the antennas and antenna distribution are connected.
Enter distance between antenna and receiver to get setup recommendations for the receiver.