Small Mic. BIG SOUND.
MV88+ Stereo USB Microphone
Digital Stereo Condenser Microphone
Original price:
Current price:
Musicians rejoice; a multipurpose microphone to cover your every recording need. Whether it be capturing drums, vocals and everything in between; the MV88+ is the Swiss army knife of microphones enabling you to record in mono or stereo. Select from multiple pick-up patterns and adjust mic settings to suit any recording scenario using the ShurePlus MOTIV™ Desktop App. Embrace the power of one microphone.
The MV88+ offers recording musicians a simple and quick to set-up multi-purpose microphone to cover your every home recording need.
So, whether you want to record vocals, drums, guitar or any instrument in mono or stereo, we've got you covered.
Customize The Mic To Suit Your Every Need
Using the free ShurePlus MOTIV™ Desktop App, you can select from various pick-up patterns (Mono, Stereo, Bi-Directional & Raw Mid-Side) as well as set Gain, Limiter, Compression, EQ and Monitor Mix.
Monitoring Made Easy
Monitor your sound and be confident your recording is perfect at all times by using the built-in headphone output on the microphone.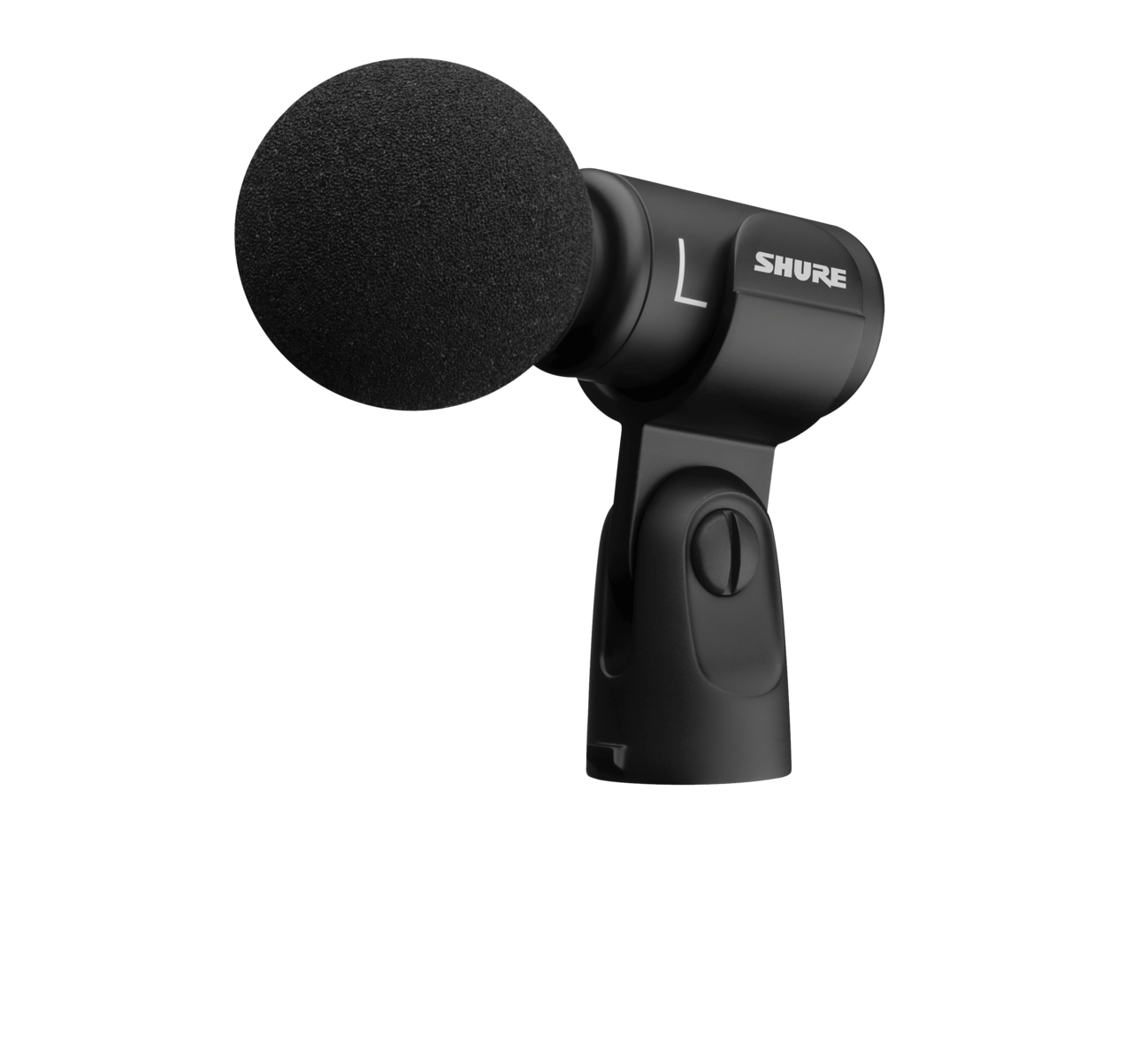 Product Details
1 - Foam Windscreen
1 - 5/8" Swivel Mic Clip
1 - Micro-B to USB-C Cable (10ft)
1 - Micro-B to USB-A Cable (10ft)
1 - 5/8" to 3/8" Euro Thread Adapter
1 - Zipper Carry Case
Original price:
Current price:
Reviews
Support
Customer Support
Service & Repair
Detailed policy information regarding customer service numbers, service modifications, and replacement parts.
Service & Repair
Contact Us
Submit a ticket directly to Shure Customer Service staff, or reach out via phone or email.
Contact Us
Resources
Shure Tech Portal
Complete product documentation, technical support materials, software and firmware, and other tools and resources for all Shure products, in one place.
Sign In
Software & Firmware
Access additional features and controls on your MV7 or MV88+ with the free ShurePlus MOTIV™ App for desktop. Adjust mic gain, monitor mix, EQ, limiter, compressor and more. MV7 users have the additional option of enabling Auto Level Mode; a 'set it and forget it' application for consistent recordings every time. MV88+ users can adjust their pick-up pattern to suit their recording application.
ShurePlus MOTIV mobile recording app offers recording, monitoring, and control with all Shure MOTIV Digital Microphones and recording solutions. Include metering, equalization, and compression, wind noise reduction, improved UI, and a new editor.
ShurePlus™ MOTIV Video is a free iOS application enabling users to record with uncompressed audio for video. When used in conjunction with MOTIV™ hardware, includes all functionality of MOTIV audio app including gain control, EQ and compression.
Related Products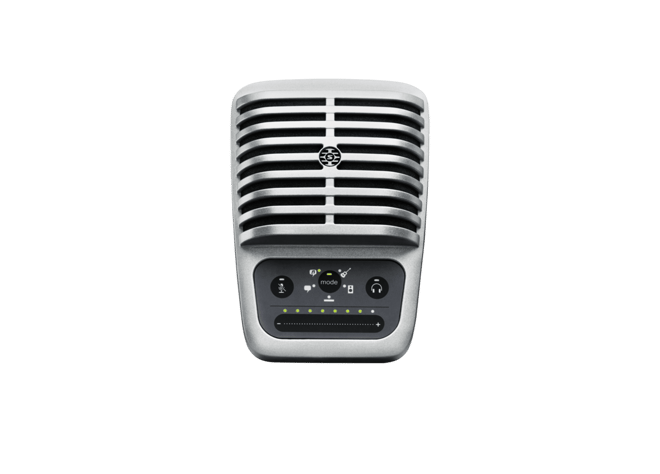 Digital Large-Diaphragm Condenser Microphone
Unparalleled audio and simple touch panel controls make the all-metal MV51 the go-to digital USB microphone, from demo sessions to field recordings.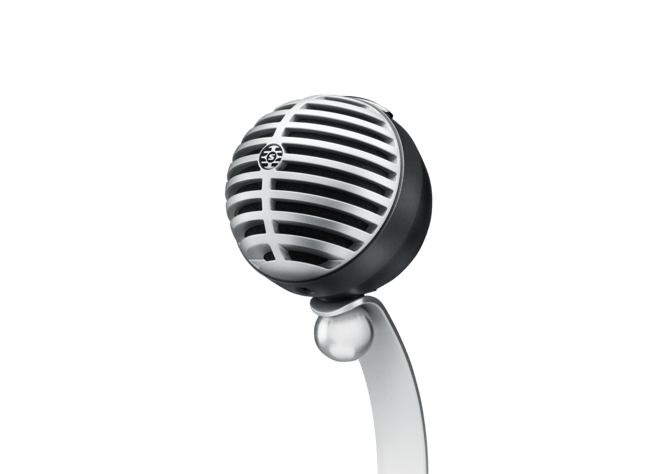 Digital Condenser Microphone
With pristine sound recording and intuitive app controls, the MV5 offers digital USB simplicity that's travel-worthy.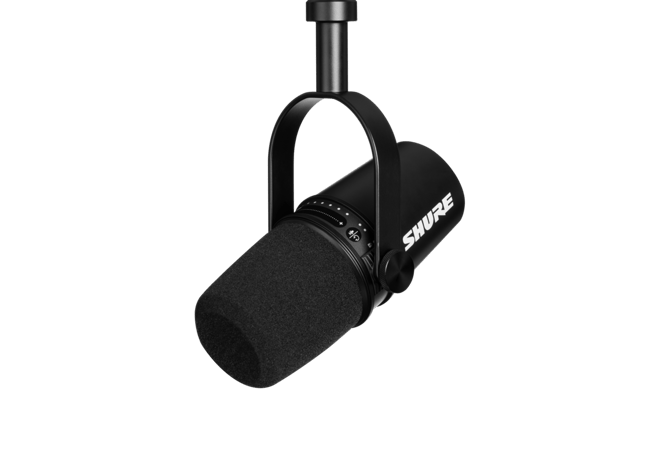 Inspired by the legendary SM7B. For professional recording and streaming at home or in the studio with both USB and XLR outputs.
Comparable Products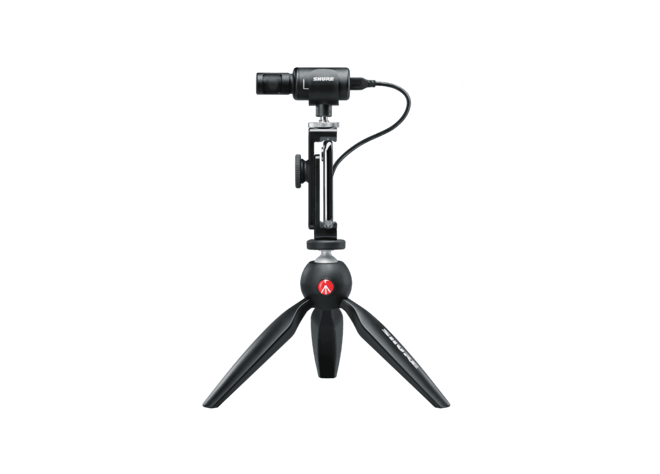 Digital Stereo Condenser Microphone
High-quality mobile audio just got easier with the MV88+ Video Kit. Includes everything you need to build a professional rig – just add phone.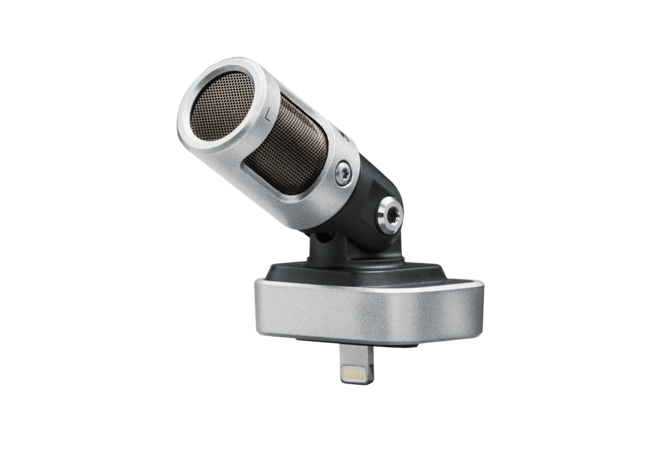 Digital Stereo Condenser Microphone
Record crystal-clear audio with your iPhone & iPad via the MV88. Brilliantly capture it all – from the loudest performances to the details of voice.