ULXD8
Wireless Gooseneck Base Transmitter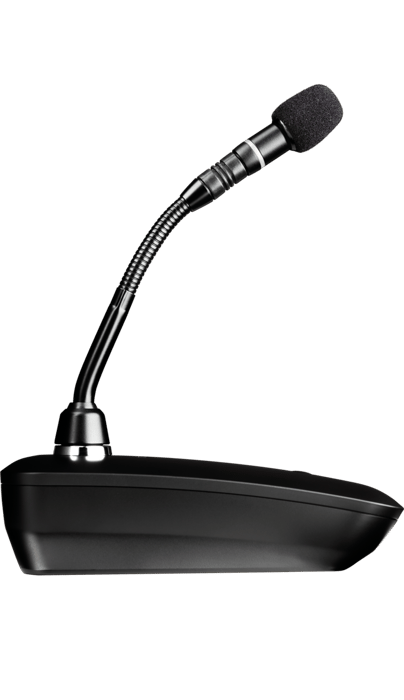 The ULXD8 Desktop Base Transmitter delivers uncompromising audio quality and RF performance, and AES-256 encryption for secure transmission.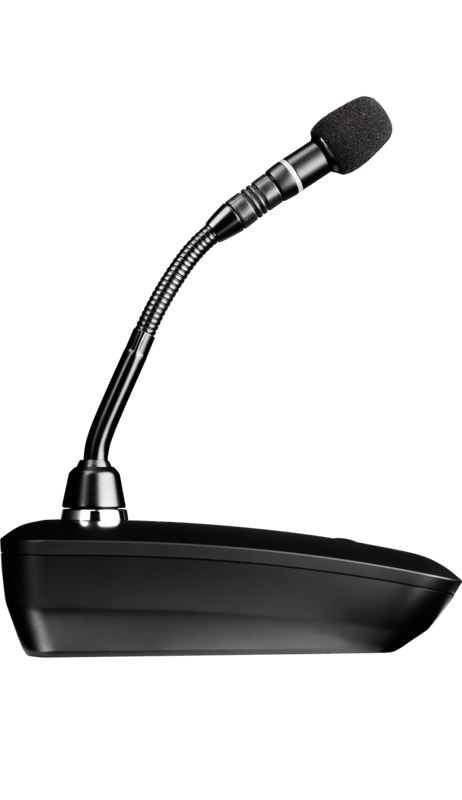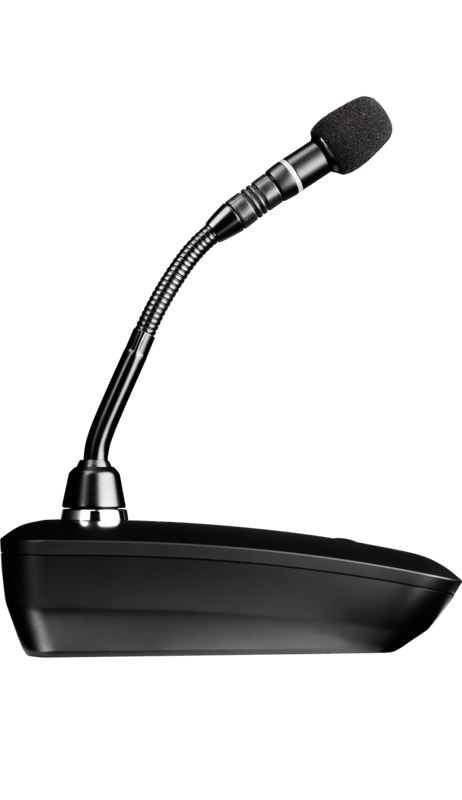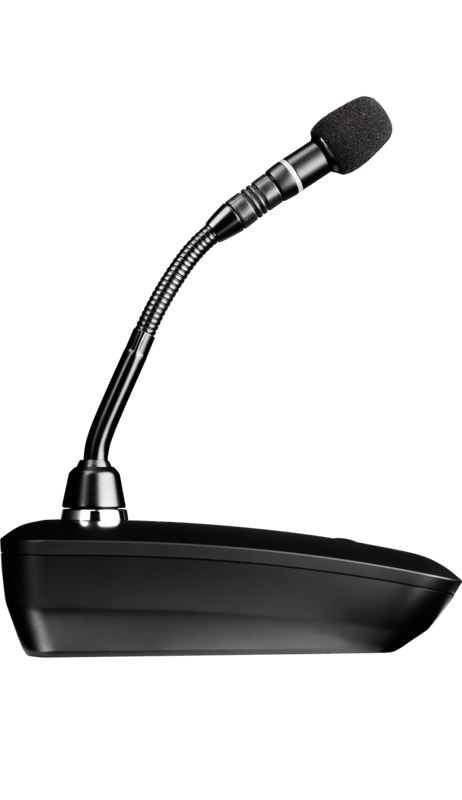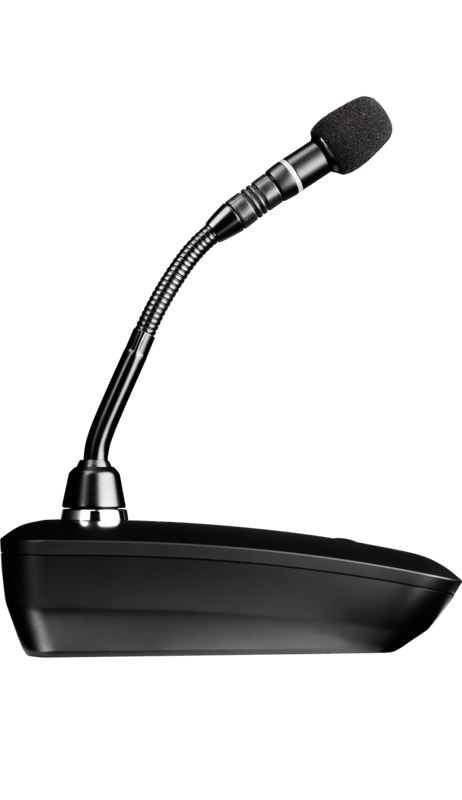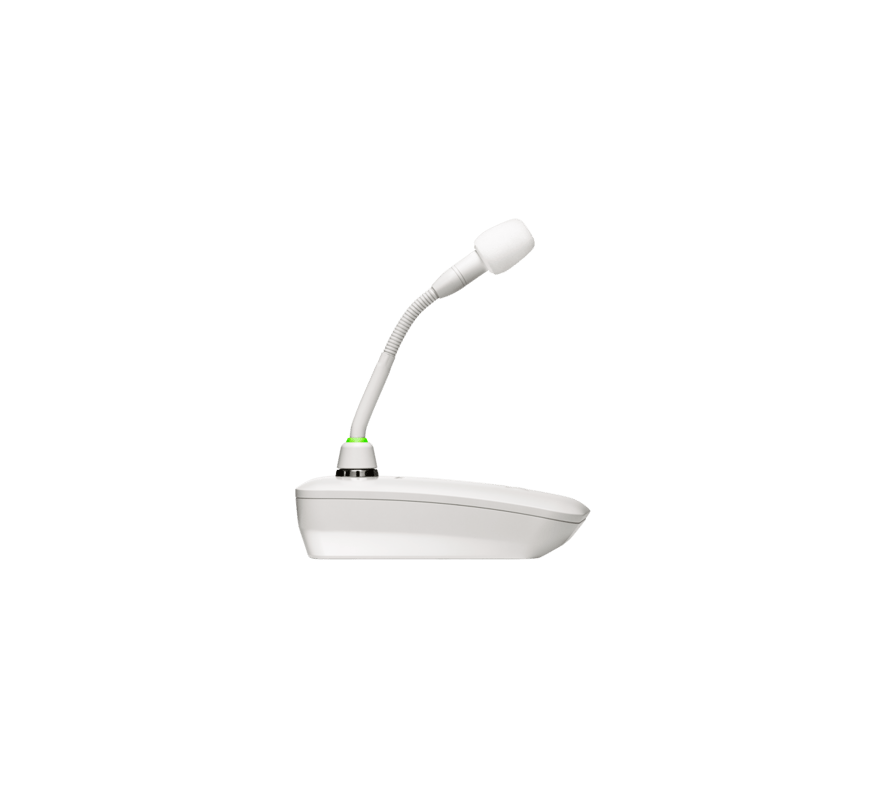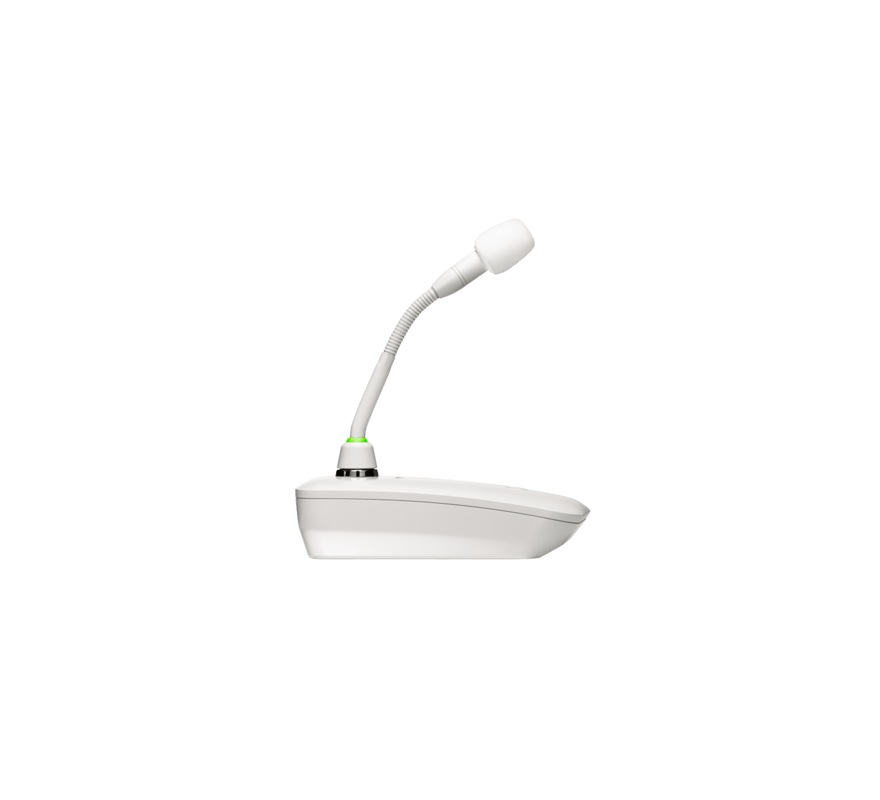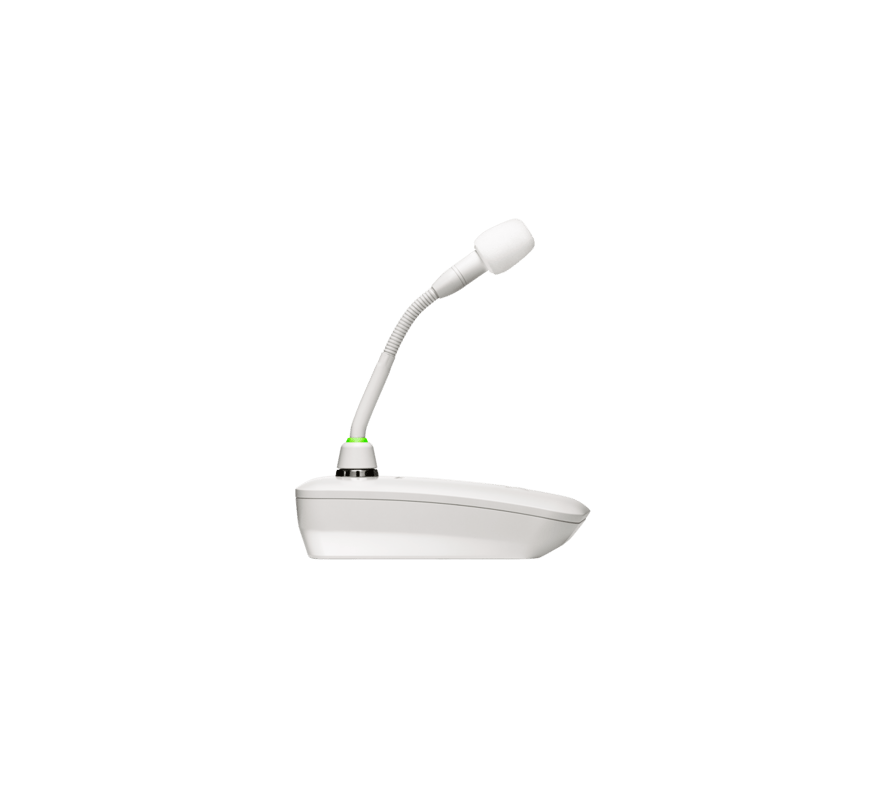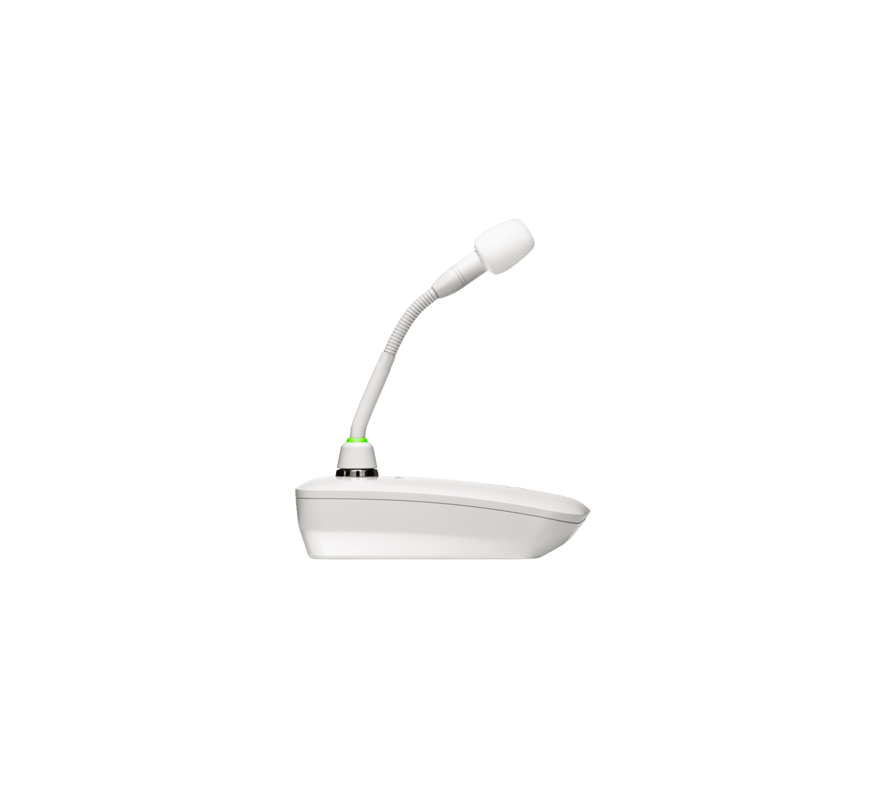 Product Details
The ULXD8 Gooseneck Base Transmitter offers a flexible gooseneck mic form factor that is ideal for use at meetings and events where wired microphones are impractical. Paired with a ULX-D or QLX-D digital receiver, the ULXD8 creates a system with low latency, long transmission range, and high channel count, delivering exceptional performance in large meeting venues where live sound reinforcement is required.
Note: When purchasing separate wireless components, please match their frequency bands to ensure proper system operation.
Designed for use with Shure Microflex® MX405, MX410, and MX415 gooseneck microphones, as well as Microflex MX410DF and MX415DF Dualflex gooseneck microphones
Very low latency makes the ULXD8 ideal for meetings that require live sound reinforcement
Long transmission range (up to 300 feet/100 meters) for reliable performance in very large meetings at conference and convention centers
Compatible with the full line of Shure antennas and distribution components, allowing up to 200 ULXD8 gooseneck base transmitters to be used with just one pair of receiving antennas for efficient setup
Compatible with ULX-D® and QLX-D® digital receivers
Optional SB900B rechargeable batteries provide up to 9 hours of runtime
Compatible with standard AA alkaline batteries
Optional SBC450 (4-bay) and SBC850 (8-bay) Networked Charging Stations allow convenient docking and charging when transmitters are not in use
Configurable Mute button (Toggle, Push-to-Mute, Push-to-Talk, disabled) and Mute LED behavior
Adjustable RF power, high-pass filter, and power lock settings
Reviews
Compatible Receivers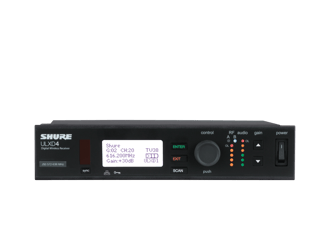 Digital Wireless Receiver
Networkable receiver with 24-bit / 48 kHz digital audio quality and AES 256-bit encryption.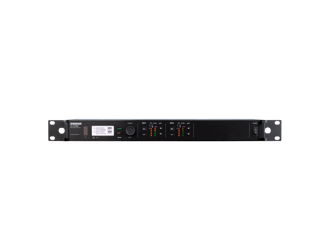 Dual-Channel Digital Wireless Receiver
Two channels of uncompromising audio quality, RF signal stability and efficiency, and advanced setup features in a single rack unit.
Quad-Channel Digital Wireless Receiver
Four channels of uncompromising audio quality, RF signal stability, and advanced setup features in a space-efficient single rack unit.
Support
Customer Support
Service & Repair
Detailed policy information regarding customer service numbers, service modifications, and replacement parts.
Service & Repair
Contact Us
Submit a ticket directly to Shure Customer Service staff, or reach out via phone or email.
Contact Us
Resources
Shure Tech Portal
Complete product documentation, technical support materials, software and firmware, and other tools and resources for all Shure products, in one place.
Sign In
Tools
This tool provides recommended frequencies for Shure Wireless System use in the United States.
With a few simple inputs, this selection wizard provides recommended items for your wireless microphone setup, and/or a diagram on how the antennas and antenna distribution are connected.
Enter distance between antenna and receiver to get setup recommendations for the receiver.
Software & Firmware
Conquer complexity and scale. Developed to make managing large-scale Shure audio hardware deployments easier for you.