SLEEK DESIGNS. VERSATILE INTEGRATION.
MXA710
Linear Array Microphone
The MXA710 Linear Array Microphone represents the next evolution in Shure array microphone technology, designed for high-quality audio capture in premium AV conferencing environments. The sleek, linear form factor of the MXA710 allows for placement virtually anywhere in a meeting space, including on a wall, around a display, ceiling, or into a conference room table. Available in two lengths and three colors, the MXA710 includes proprietary Shure IntelliMix® DSP and Autofocus™ technology that provides all the processing needed for echo and noise-free conference audio
With a sleek design available in two sizes and three colors, the MXA710 linear array provides high quality audio capture for AV conferencing without sacrificing aesthetics of today's modern spaces. Time-saving deployment with seamless connectivity to the broader Shure networked systems product ecosystem.
Collaboration re-imagined
With Steerable Coverage™ and onboard IntelliMix digital signal processing, you can capture every voice. Patent-pending Autofocus™ technology fine-tunes the audio pickup in real time, for consistent sound even if participants shift in their seats.
Well Connected
Intuitive, programming-free LED mute sync functionality with leading third-party software codecs solutions including Zoom Rooms, Microsoft Teams and Cisco and Skype for Business when connected to the IntelliMix® P300 or ANIUSB-MATRIX Audio Network Interface.
Enterprise-wide Deployment
Unprecedented flexibility to meet varying room requirements from small to large, the MXA710 provides premium audio capture at scale that's easier than ever to configure with Shure Designer software.
Encryption
Shure Audio Encryption can be enabled when used with the IntelliMix P300 Audio Conferencing Processor or Shure Audio Network Interfaces, which utilizes AES-256 encryption to protect confidential content.
Wide variety of available installation accessories for flexible mounting, including:

Wall mount: horizontal or vertical orientation, either on or flush to wall surface
Ceiling mount: on ceiling, suspended, or flush
Table: flush with table surface
A710-DS desktop stand for placement on credenza or shelf
A710-MSA mic stand adapter for use with microphone stand

Available in two sizes - 2 ft (60 cm) and 4 ft (120 cm) and three colors (white, black, aluminum)
Dante Domain Manager / Device Lock compatible
UL 2043 plenum rated and IP5X rated
Dual LED status bars with configurable colors and brightness
Case Studies
UNIVPM, Università Politecnica delle Marche, is a University in Ancona, Italy that was established in 1969. Due to the COVID-19 pandemic and the social distancing guidelines, the school had to transfer into hybrid learning. This required an upgrade in some of the AV equipment to enable a seamless learning experience for the students.
Shure partnered with SFL, a leading technical supplier in the live events and AV industry, to provide a Covid-secure solution to Royal Star & Garter care homes allowing residents to stay connected to family and friends throughout the Coronavirus pandemic.
Reviews
Support
Customer Support
Service & Repair
Detailed policy information regarding customer service numbers, service modifications, and replacement parts.
Service & Repair
Contact Us
Submit a ticket directly to Shure Customer Service staff, or reach out via phone or email.
Contact Us
Resources
Shure Tech Portal
Complete product documentation, technical support materials, software and firmware, and other tools and resources for all Shure products, in one place.
Sign In
Software & Firmware
Introducing IntelliMix Room, software-based audio processing for AV conferencing. With no DSP hardware required, installs are simpler and meeting spaces, cleaner with vastly improved audio
Make conferencing workflow effortless. Bring your users together across a campus or an entire business. Designer System Configuration Software makes audio implementation faster, simpler and more intuitive. With the details managed, it becomes a seamless experience.
Juggling enterprise or campus-wide installations can be a challenge. When failure is not an option, you need to catch critical events before they become problems. SystemOn simplifies asset management to keep the audio experience productive and uninterrupted.
Related Products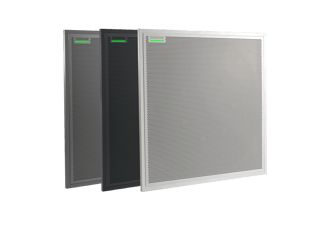 The Microflex® Advance™ MXA910 Ceiling Array Microphone
The new MXA910 with IntelliMix® represents the next evolution in the Microflex® Advance™ Ceiling Array Microphone platform.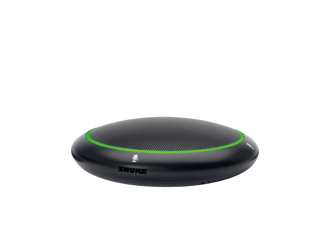 The Microflex® Advance™ MXA310 Table Array Microphone
Table array microphone utilizes Steerable Coverage technology to capture pristine audio around conferencing tables of various sizes and shapes.