520DX
Microphone for Harmonica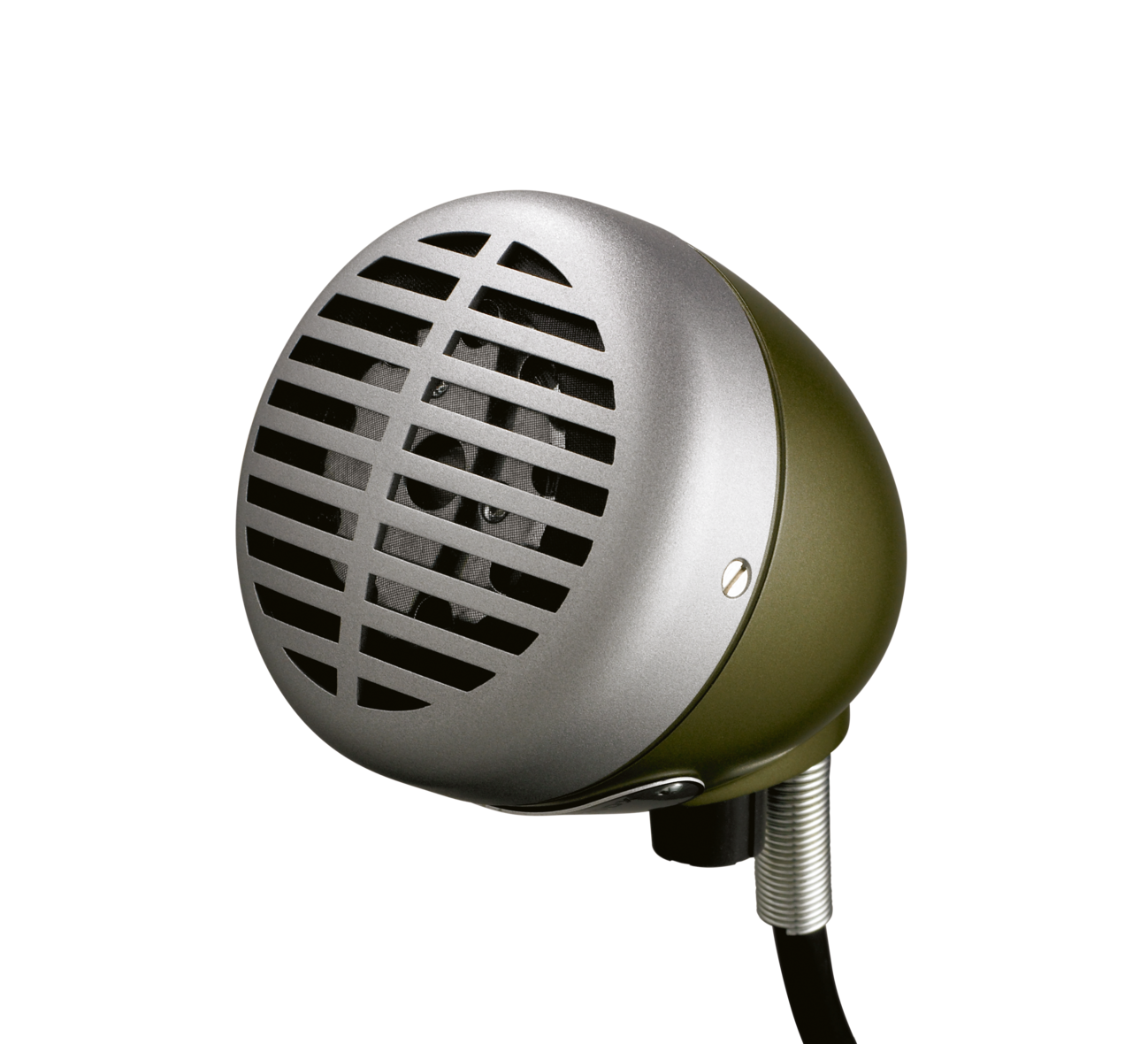 Original price:
Current price:
Harmonica microphone is the first choice of microphone for blues harmonica players. Known as the "Green Bullet", it features a volume control knob and its base allows the user to make adjustments to suit their needs during live performances.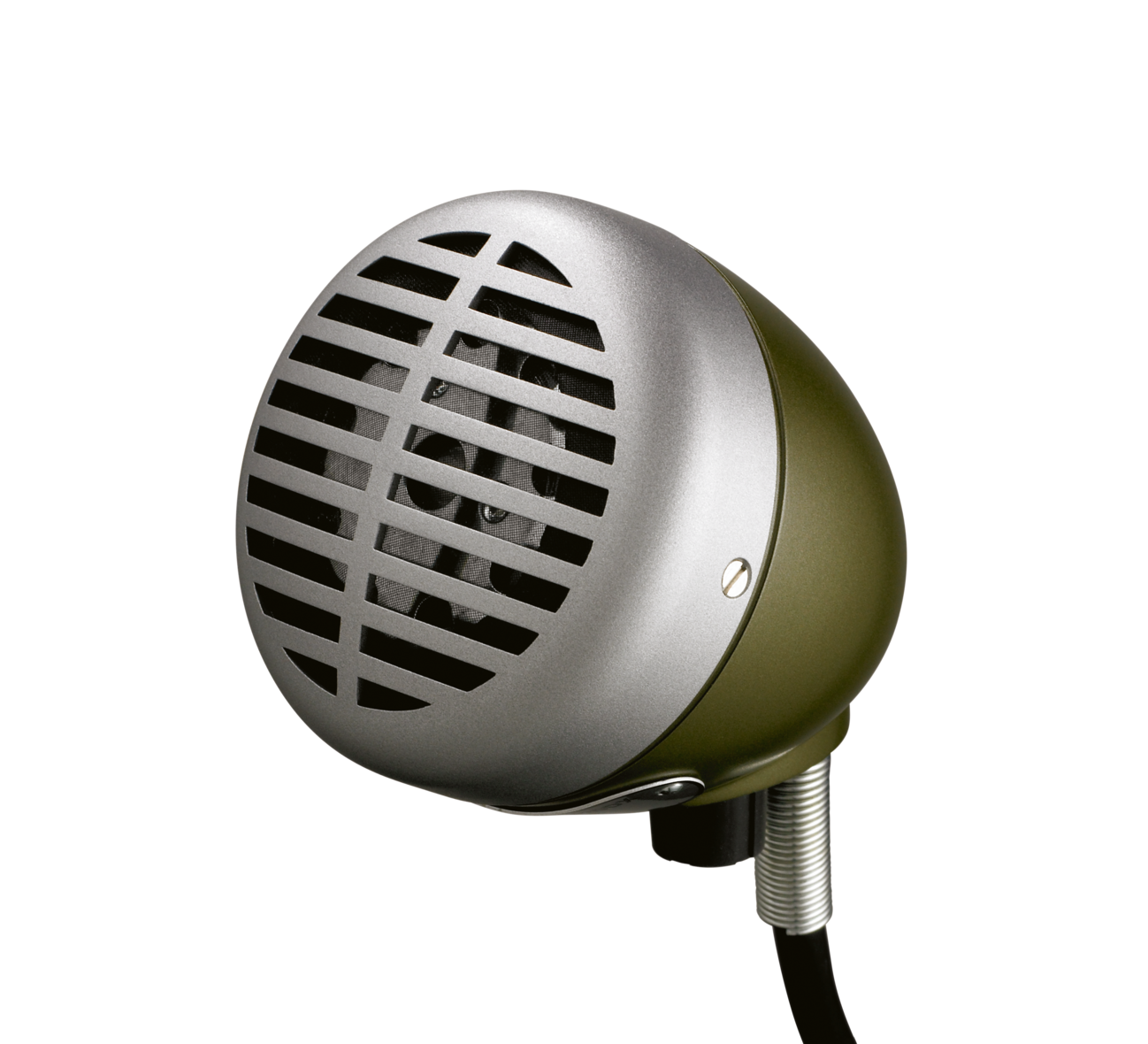 Product Details
With its signature green and chrome die-cast casing, the 520DX "Green Bullet" holds a spot in history as the definitive blues harp voic.
The 520DX features a volume control knob at the base of the microphone that allows users to make adjustments to suit their needs during live performance. An attached cable with a standard 1/4-inch plug allows the microphone to be connected to a high-impedance device. Contoured to fit perfectly between harmonica and hands, it can also be used for distinct, lo-fi vocals.
Volume control knob allows users to adjust the volume to fit each musical situation
Rugged, dynamic cartridge with improved response
High-impedance, omnidirectional
Supplied with 1/4 inch connector
Original price:
Current price:
Reviews
Support
Customer Support
Service & Repair
Detailed policy information regarding customer service numbers, service modifications, and replacement parts.
Service & Repair
Contact Us
Submit a ticket directly to Shure Customer Service staff, or reach out via phone or email.
Contact Us
Resources
Shure Tech Portal
Complete product documentation, technical support materials, software and firmware, and other tools and resources for all Shure products, in one place.
Sign In
Tools
PAG/NAG is a concept that can be used to determine if a sound reinforcement system can produce enough gain to provide an optimal listening experience before causing feedback.
Comparable Products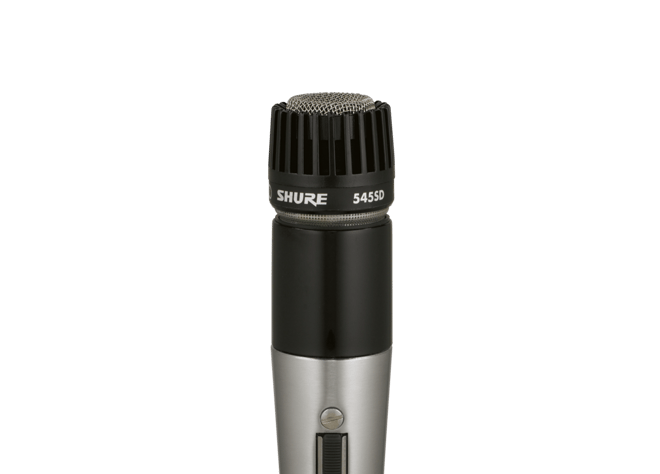 Classic Instrument Microphone
Classic Unidyne instrument mic features selectable dual-impedance operation with a silent on/off switch.