SBC220
2-Bay Networked Docking Charger
Networked Charging Station for docked charging, storage and battery status for any combination of two SB900B batteries or ULXD1, QLXD1, AD1 (bodypack) or ULXD2, QLXD2 or AD2 (handheld) wireless transmitter.
Product Details
The SBC220 2-Bay Networked Charging Station enables docked charging and storage for any combination of two sb900b batteries or ULXD1, QLXD1, AD1 (bodypack) or ULXD2, QLXD2 or AD2 (handheld) wireless transmitters.  When the connected to a network, the charging status of each transmitter can be viewed remotely while the transmitters are in the charger, using Shure Wireless Workbench® Management software.  Up to four SBC220 units can be linked together to share power and network connectivity. 
Charging for any combination of up to 2 supported batteries, or transmitters using Shure rechargeable batteries
Connect up to 4 of any combination of SBC220 and SBC240 units with shared power and network connectivity
LEDs indicate charge status and battery errors
Storage mode to prepare batteries for long-term storage
Network-enabled for remote monitoring with Shure Wireless Workbench
Supplies full charges in three hours, 50% charge in one hour
Charge status bi-color LEDs for each battery / transmitter
Reviews
Support
Customer Support
Service & Repair
Detailed policy information regarding customer service numbers, service modifications, and replacement parts.
Service & Repair
Contact Us
Submit a ticket directly to Shure Customer Service staff, or reach out via phone or email.
Contact Us
Resources
Shure Tech Portal
Complete product documentation, technical support materials, software and firmware, and other tools and resources for all Shure products, in one place.
Sign In
Software & Firmware
A modern audio network can't do its job with outdated software (and the time you spend searching for each latest version is time lost). Easy-to-use and free-to-download, the Shure Update Utility helps you update compatible Shure products while managing all of your device firmware. Giving you one less thing to worry about.
Conquer complexity and scale. Developed to make managing large-scale Shure audio hardware deployments easier for you.
Related Products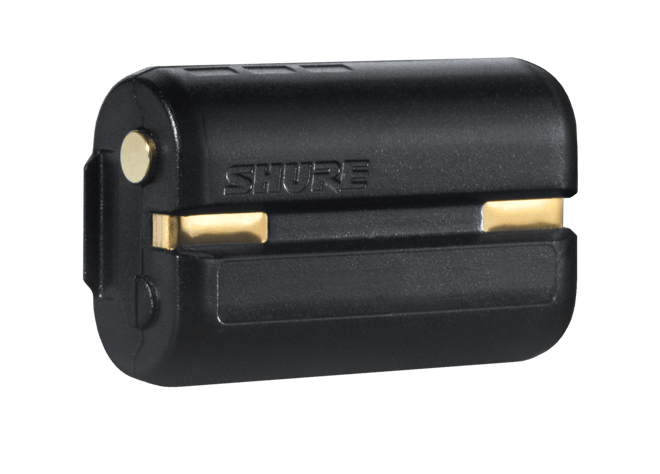 Rechargeable Lithium-Ion Battery
Rechargeable lithium-ion battery makes powering Shure wireless systems easy.
Case Studies
In November 2020, Sparkasse (SPK) Bremen opened its headquarters in a modern new building in the Technology Park of the University of Bremen. An agile corporate and working culture was to be facilitated on the five floors for the 600 employees at the headquarters.