MVi
Digital Audio Interface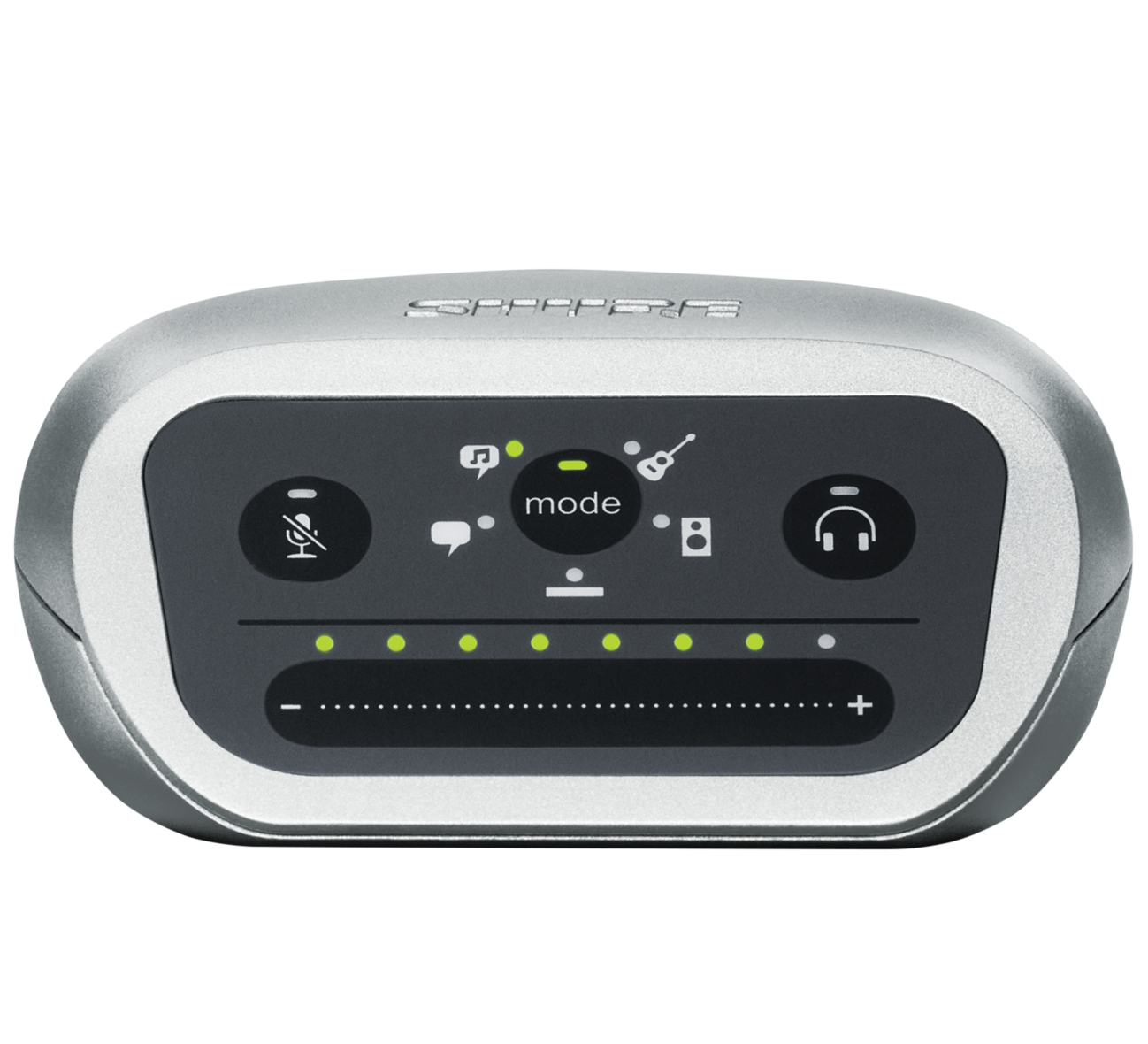 Original price:
Current price:
Digital audio interface connects a professional XLR microphone or 1/4" instrument output to a computer or mobile device. Features include 5 DSP preset modes for EQ, compression, limiter settings, gain control, mute, and volume, and phantom power.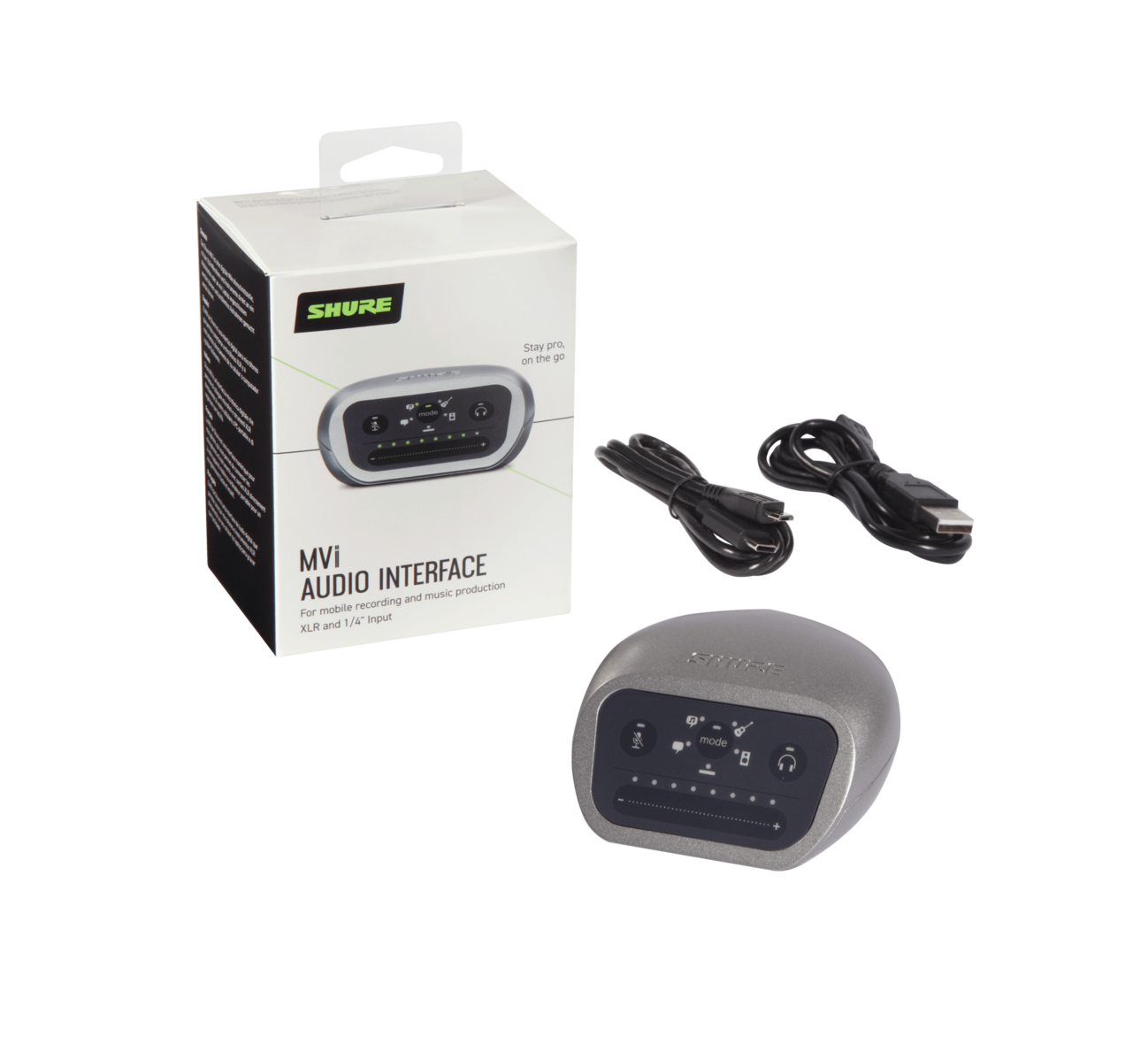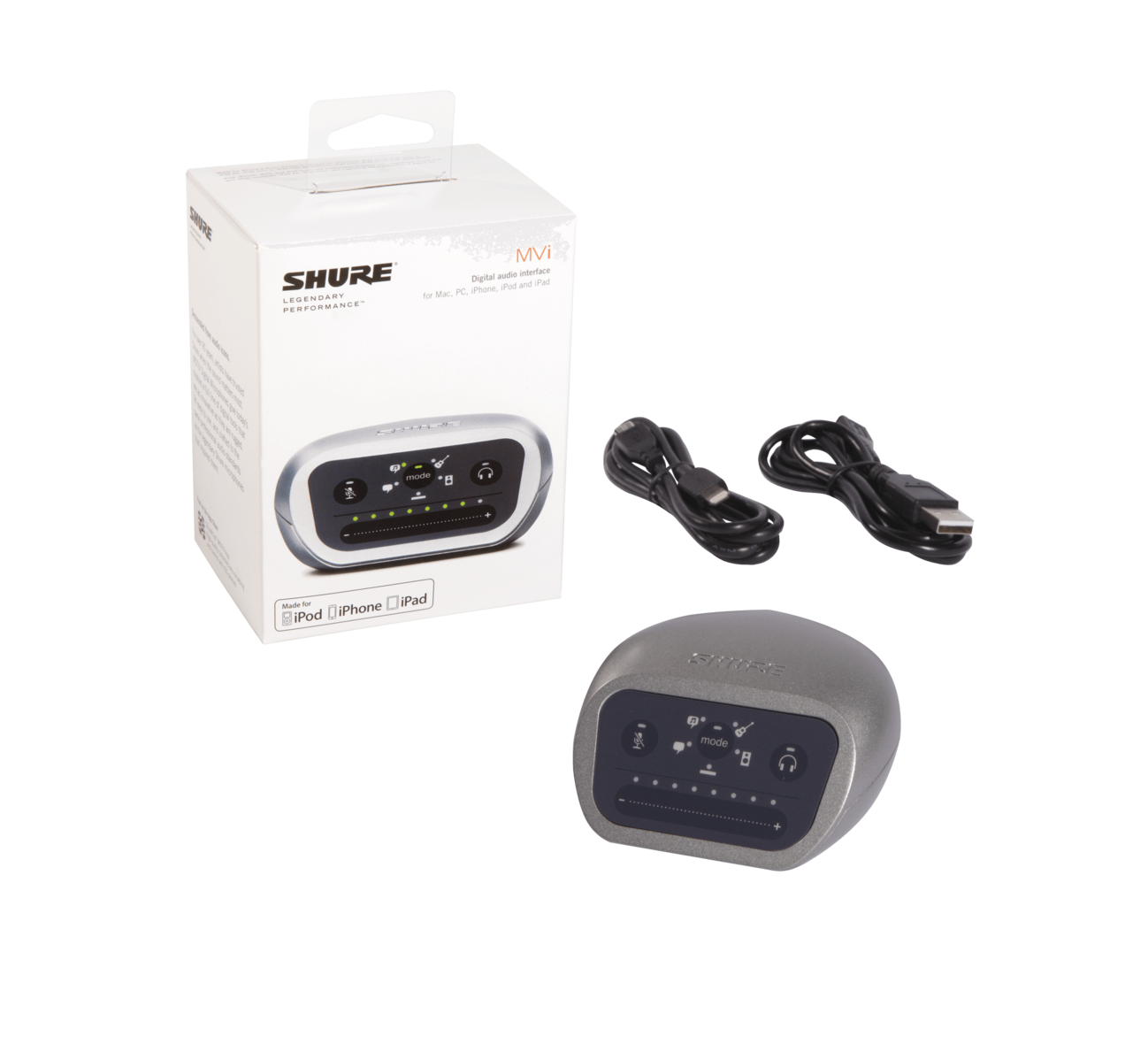 Product Details
The compact MOTIV MVi connects your microphone or instrument to your computer or mobile device to create a portable recording studio, wherever and whenever you need it. For maximum flexibility, the unit connects to any PC, Mac or iOS device with the cables provided. This robust all-metal unit features a combined XLR and 6.3 mm input to enable use with both microphones and instruments. When connected to a laptop/PC it also provides the phantom power required to operate condenser microphones.
The unit has five preset DSP modes (speech, singing, flat, acoustic instrument and loud) which configure audio settings so you can start recording immediately. The built-in touch panel also provides control for gain, mute, and headphone volume. If you want to fine tune your recording for a specific purpose, you can adapt the limiter, compressor and five band EQ manually to find a unique sound.
5 DSP preset modes (speech, singing, flat, acoustic instrument, loud) for EQ, compression, and limiter settings
Touch panel provides control for gain, mute, and headphone volume
Manual audio settings can be adjusted via iOS devices with Lightning Connector, using the ShurePlus MOTIV app
JFET Class A buffered instrument preamplifier input for exceptional tone and clarity
Combined XLR microphone and 6.3 mm instrument input
Supplies phantom power for use with condenser microphones
1 - MicroB-to-USB Cable
1 - USB-C-to-MicroUSB Cable
*Packaging May Vary -
1 - MicroB-to-USB Cable
1 - Lightning Cable
Original price:
Current price:
Reviews
Support
Customer Support
Service & Repair
Detailed policy information regarding customer service numbers, service modifications, and replacement parts.
Service & Repair
Contact Us
Submit a ticket directly to Shure Customer Service staff, or reach out via phone or email.
Contact Us
Resources
Shure Tech Portal
Complete product documentation, technical support materials, software and firmware, and other tools and resources for all Shure products, in one place.
Sign In
Software & Firmware
ShurePlus MOTIV mobile recording app offers recording, monitoring, and control with all Shure MOTIV Digital Microphones and recording solutions. Include metering, equalization, and compression, wind noise reduction, improved UI, and a new editor.
Related Products
Discontinued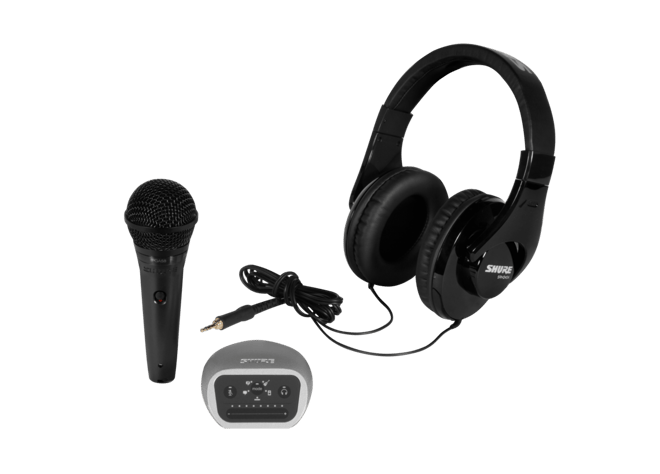 Shure Digital Recording Kit
Case Studies
The university upgrades 620 classroom on four campuses within one month to support new hybrid learning formats with simultaneous in-person and virtual attendance.
In September 2020, the Executive Council of the UN World Tourism Organization convened for an in-person summit in Tbilisi, with remote attendance via Zoom.