MXW1
MXW1 Hybrid Bodypack Transmitter
The MXW1 is a hybrid bodypack transmitter compatible with Microflex Wireless systems. It offers both an integrated omnidirectional microphone and an input jack for connecting an ear-worn or lavalier style microphone. The integrated microphone is perfect for picking up speech while the bodypack is on a lanyard or tucked into a shirt pocket, and a belt clip is included for attachment to clothing. All Microflex Wireless transmitters deliver vivid lifelike sound, intelligent wireless performance, encrypted transmission, and advanced rechargeability for conferencing and presentation applications.
Product Details
Compact, low-profile design: Fits comfortably into a shirt pocket or attached to clothing
Integrated omnidirectional mic: Clearly captures full range audio without connecting an external microphone
External microphone input: For connecting multiple styles of ear-worn or lavalier condenser microphones
Bi-directional wireless: Enables return channel audio and real time remote control of all wireless microphone settings
Earphone output: Listen to audio from a return channel for translation, cueing, or program material
Programmable mute button: Customise local or remote muting behavior per application, with options including push-to-talk, push-to-mute, and external control.
Standby mode: Enabled remotely during breaks or periods of inactivity to significantly extend battery life when not in use
Wide working range: Reliable wireless coverage extends up to 160 feet (50
Out of range alert: Emits beeping sound when range limit is exceeded
Wide frequency response: Captures full range audio for clear voice transmission
Easy transmitter linking: Assign the microphone to an Access Point channel by simply docking it into a Networked Charging Station and pressing "link"
Encrypted wireless: AES 256-bit encryption for secure transmission.
Advanced Li-ion batteries: Smart lithium-ion internal batteries provide up to 9 hours of continuous use, charge to full in 2 hours, and enable remote monitoring over the network of remaining runtime and charge status in hours and minutes
USB charging: Connects to any standard USB power source for "always on" usage.
Reviews
Compatible Receivers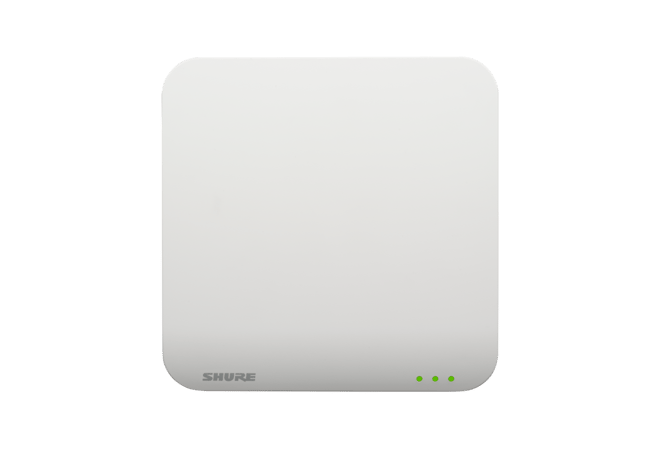 MXWAPT2 Access Point Transceiver
2-channel wireless access point transceiver that assigns clean frequencies to wireless microphones for conferencing.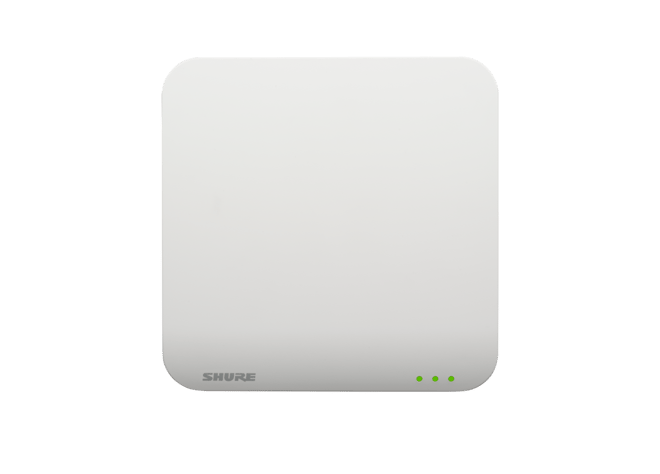 MXWAPT4 Access Point Transceiver
4-channel wireless access point transceiver that assigns clean frequencies to wireless microphones for conferencing.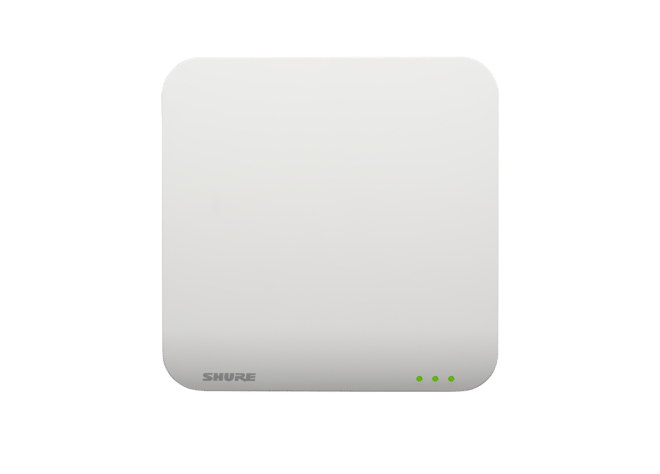 MXWAPT8 Access Point Transceiver
8-channel wireless access point transceiver that assigns clean frequencies to wireless microphones for conferencing.
Support
Customer Support
Service & Repair
Detailed policy information regarding customer service numbers, service modifications, and replacement parts.
Service & Repair
Contact Us
Submit a ticket directly to Shure Customer Service staff, or reach out via phone or email.
Contact Us
Resources
Shure Tech Portal
Complete product documentation, technical support materials, software and firmware, and other tools and resources for all Shure products, in one place.
Sign In
Case Studies
Established as the leading business institution in the UK, the University of Surrey has over 125 years of experience and commitment to first-rate academic activity, and are passionate about turning the new knowledge they generate into practical innovations that improve people's lives.
Doctors of BC is the association that represents 95% of all doctors in British Columbia. At its Vancouver office, the association hosts up to 45 meetings each month with participants either fully engaged onsite or spread out across the province participating via teleconference.
Hamburg's Humboldtstrasse is home to the newly constructed headquarters of the local Association of Statutory Health Insurance (SHI) Physicians — that is, practitioners who, like most doctors in Germany, derive part of their income from payments made by the mandatory national private health insurance providers.