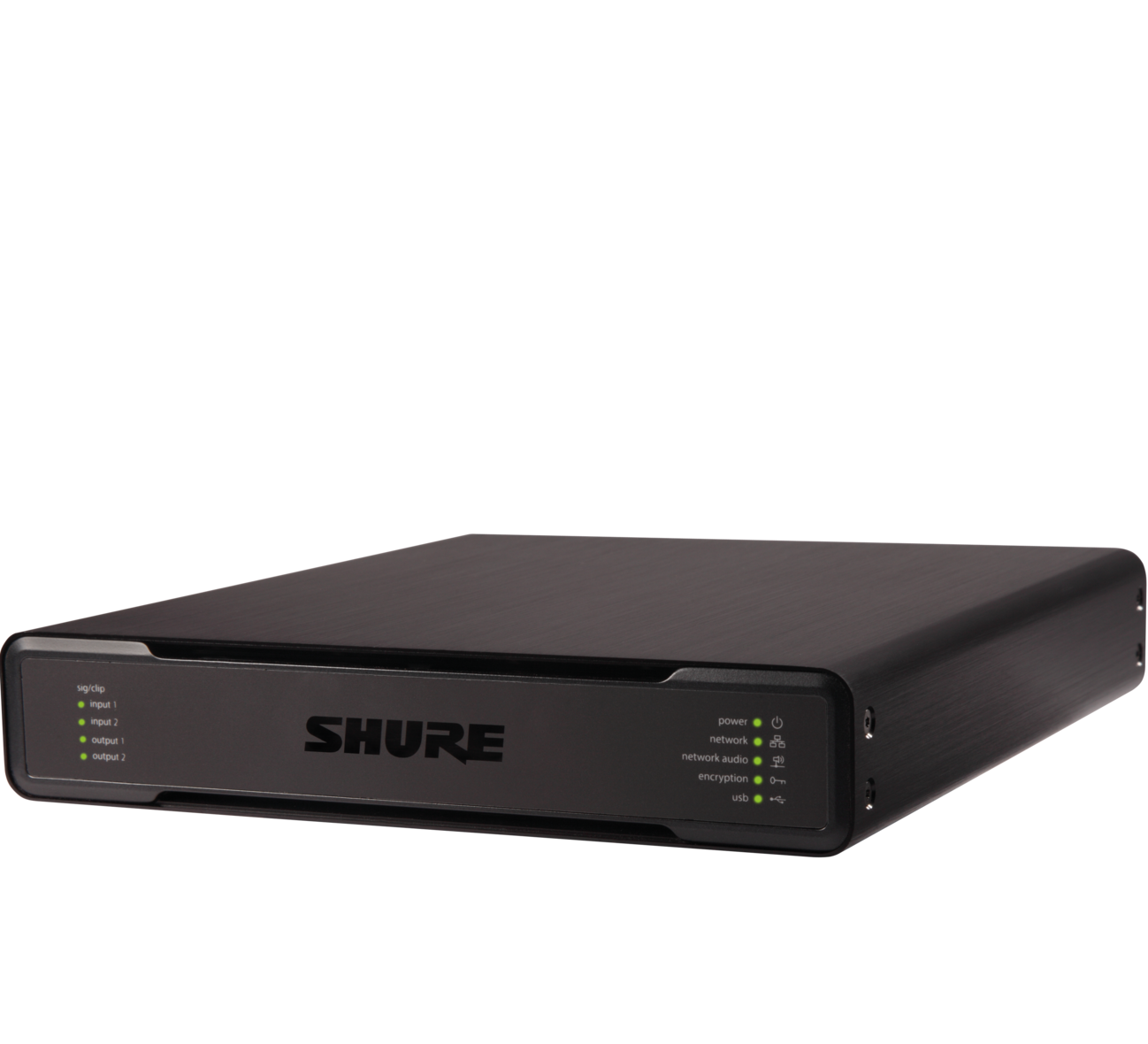 Don't let echo, noise or distortion take over the meeting. The IntelliMix® P300 enhances every aspect of conference audio. Combined with Microflex® Advance™ or Microflex® Wireless microphones, clean, clear sound reproduction and intelligent mixing keeps the agenda on track with clear communication.
Streamline the audio experience for every discussion. Fixed architecture provides simple setup, requiring less DSP programming and commissioning time. Multiple connectivity options allow for seamless integration with Shure conferencing microphones, laptops and even mobile devices. Easy, rackless mounting enables quick, compact integration behind a display, under a table, or in a credenza. The IntelliMix P300 makes sound smarter, faster.
Audio enhanced
Echo cancellation. Noise reduction. Automatic mixing. Automatic gain control. Your conference is only as good as your audio.
Clever Operation
Intuitive, programming-free LED mute sync functionality with leading third-party software codecs including Zoom Rooms, Microsoft Teams and Skype for Business.
Scale Up
Easily add a presenter mic or control additional zoned loudspeakers with onboard matrix mixing for sound reinforcement applications
Connect with Confidence
Driverless USB audio connection to PCs for soft codecs. Analog I/O for hard codecs. 3.5 mm connection to mobile phones to bridge a remote caller. Design projects offline with Designer System Configuration Software for simple project management. Seamlessly compatible with Microflex Advance and Microflex Wireless conferencing microphones for a complete Shure ecosystem.
Meet In Confidence
Shure Audio Encryption utilizes AES-256 technology to protect confidential content.
* Dante Domain Manager / Device Lock compatible
Discretely mounts underneath a table or behind a display
Versatile connectivity and powerful DSP for AV conferencing
Easily setup and deploy settings with Designer System Configuration Software
Monitor and manage with SystemOn Audio Asset Management software
PoE+ powered eliminates the need for an outboard power supply
Reviews
Support
Customer Support
Service & Repair
Detailed policy information regarding customer service numbers, service modifications, and replacement parts.
Service & Repair
Contact Us
Submit a ticket directly to Shure Customer Service staff, or reach out via phone or email.
Contact Us
Resources
Shure Tech Portal
Complete product documentation, technical support materials, software and firmware, and other tools and resources for all Shure products, in one place.
Sign In
Related Products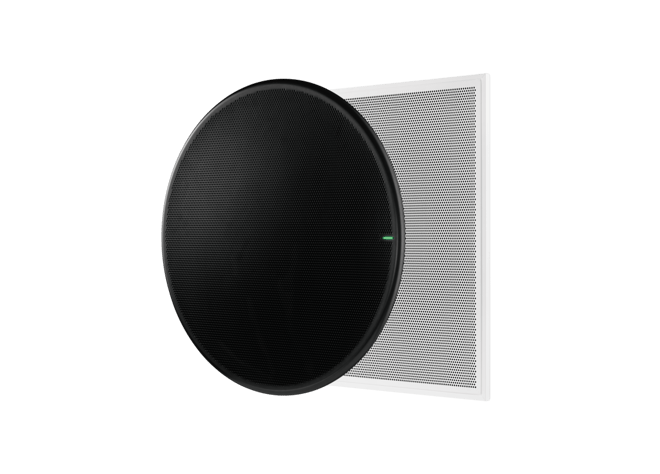 Automatic Coverage™ technology requires no set-up yet gives you precise control of audio capture if desired. With next-generation array architecture for enhanced directional pickup and more natural speech, the MXA920 is easy to use and quick to deploy for AV conferencing, camera tracking, voice lift, or sound reinforcement.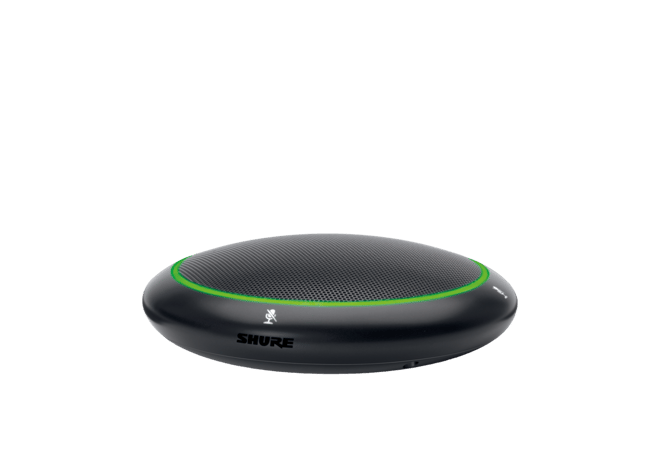 The Microflex® Advance™ MXA310 Table Array Microphone
Table array microphone utilizes Steerable Coverage technology to capture pristine audio around conferencing tables of various sizes and shapes.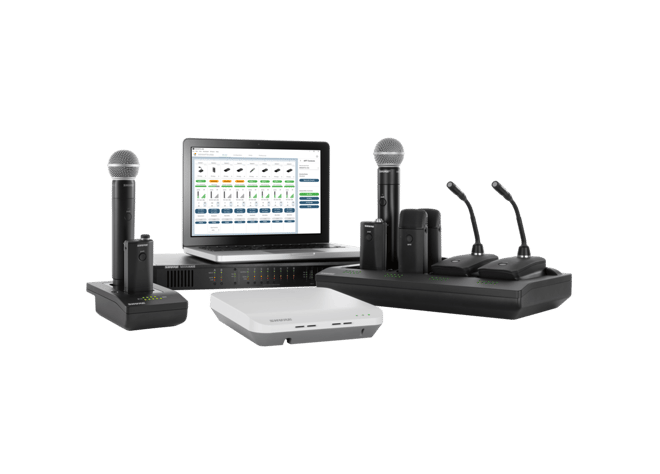 Microflex® Wireless Systems
Choose Microflex® Wireless table microphones for flexible setup and confident communication, ensuring every voice is always heard.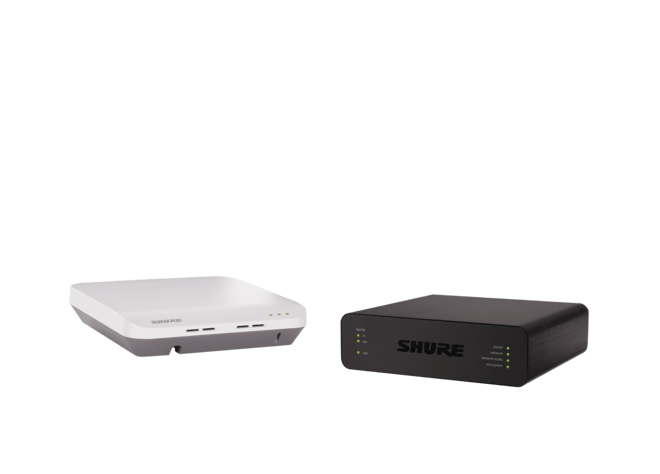 MXWAPT2 + ANIUSB-MATRIX AV Conferencing Bundle
Microflex® Wireless MXWAPT2 Access Point Transceiver and ANIUSB-MATRIX Audio Network Interface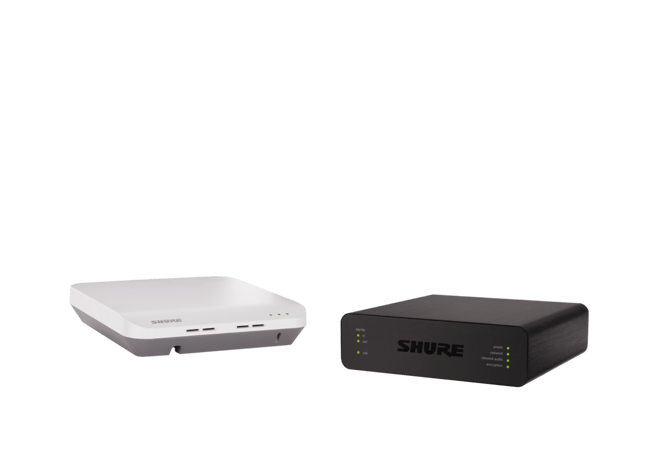 MXWAPT4 + ANIUSB-MATRIX AV Conferencing Bundle
Microflex® Wireless MXWAPT4 Access Point Transceiver and ANIUSB-MATRIX Audio Network Interface bundle
Comparable Products
Discontinued
Digital IntelliMix Automatic Mixer
Designed for use in speech applications, including sound reinforcement, broadcasting and audio recording.
ANI22 Audio Network Interface
Audio network interface allows 2 analog mic or line inputs and 2 analog outputs to connect to a Dante network for easy audio routing and convenient browser-based remote control.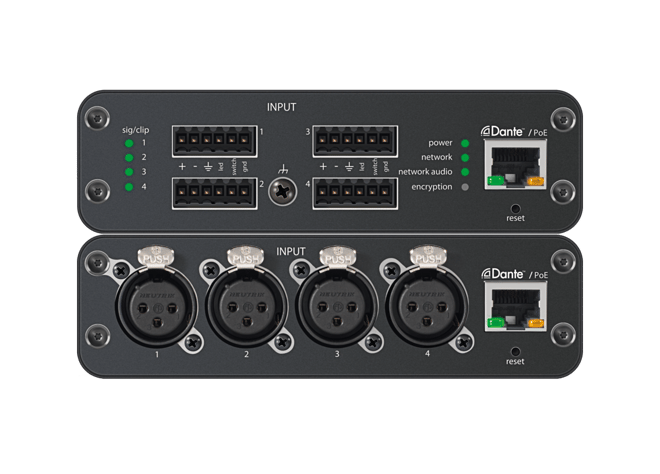 Audio network interface brings up to 4 analog wired microphones onto Dante.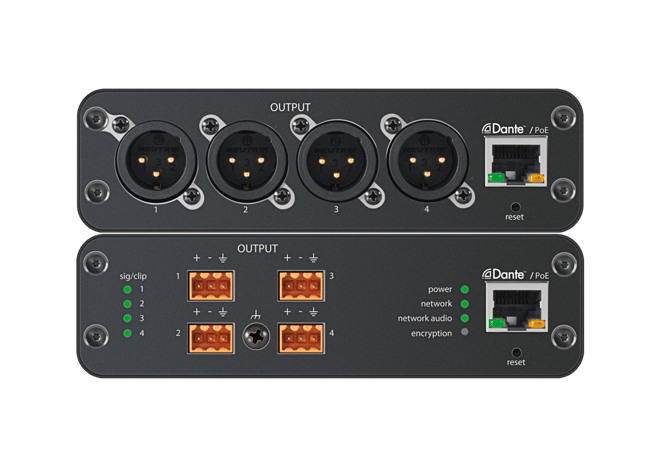 ANI4OUT Audio Network Interface
Converts Dante™ digital audio signal to four discrete line / mic analog signals.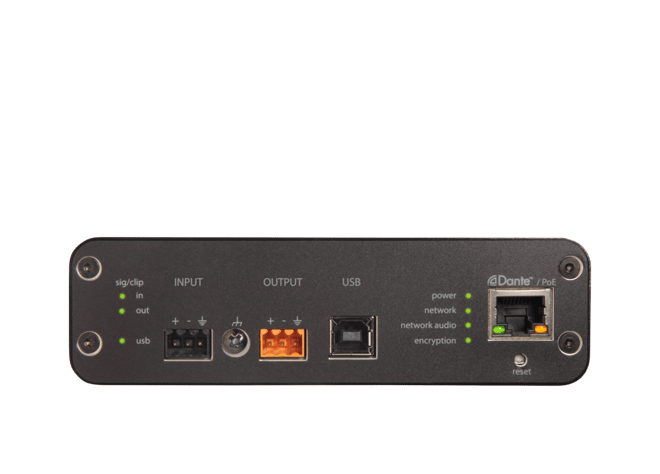 ANIUSB-MATRIX USB Audio Network Interface with Matrix Mixing
Audio network interface connects up to 4 Dante channels and 1 analog output to a room's audio and video conferencing system via USB connection.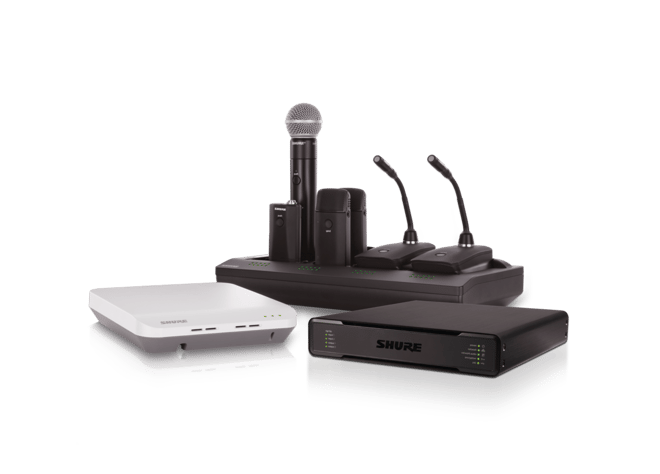 MXWAPT8 + P300-IMX Bundle AV Conferencing Bundle
Microflex® Wireless MXWAPT8 Access Point Transceiver and IntelliMix® P300-IMX Audio Conferencing Processor Bundle
Case Studies
London School of Economics Cities Research Center upgrades its hybrid learning AV system with Shure Microflex Complete Wireless and AVer PTZ Camera.
Assogestioni - the representative association of the Italian investment management industry - upgraded their AV system with Microflex Advance and Microflex Wireless to achieve an improved hybrid working experience.
After five years of construction, the "Cuvry Campus" has now opened in Berlin. The conferencing technology in 17 different rooms over five floors of a large bank's offices needed to provide the highest possible sound quality and outstanding speech intelligibility.