SRH750DJ
SRH750DJ Professional DJ Headphones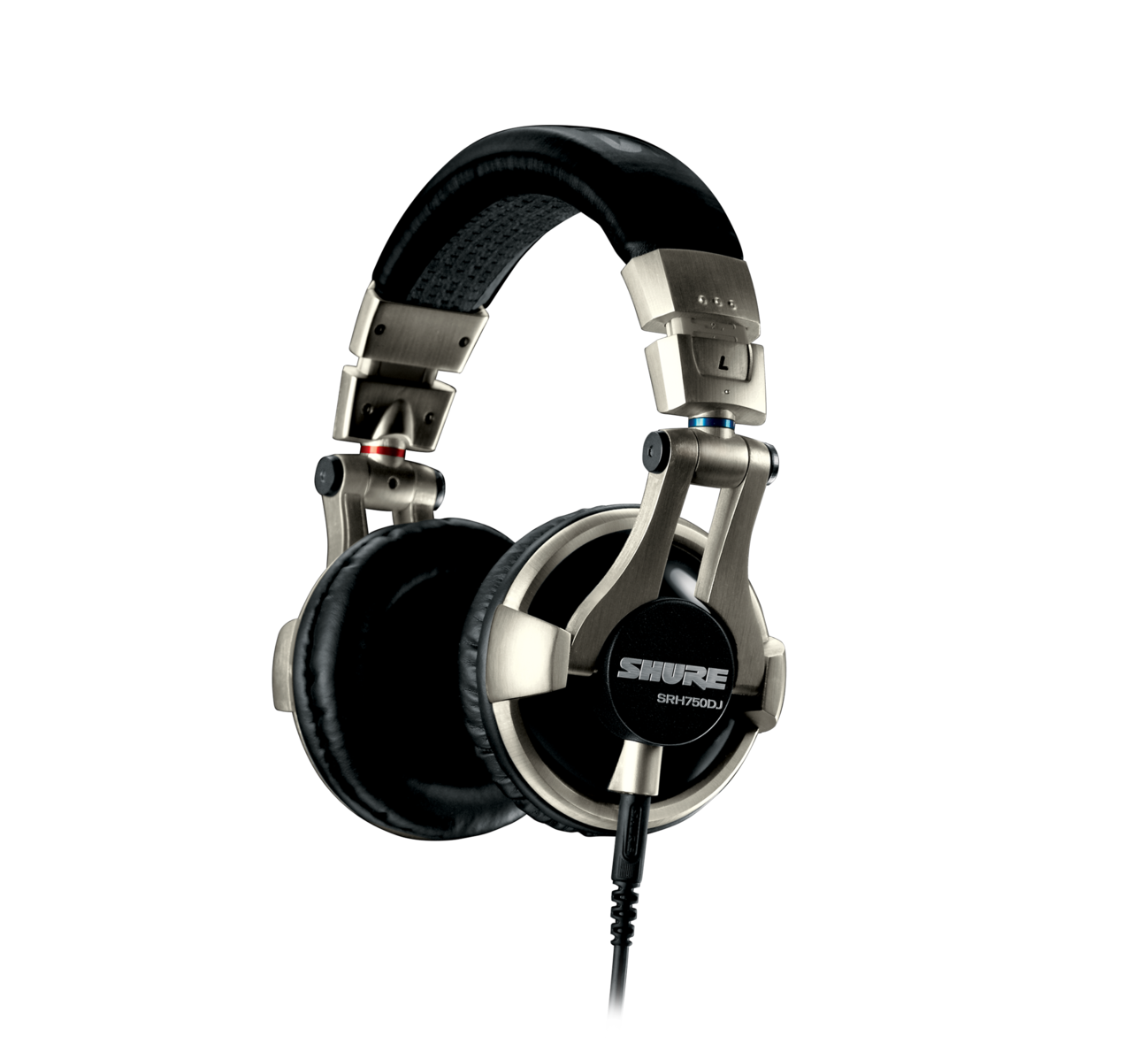 Recommended Retail Price
£99
£75
Powered by 11ecom - Shure online shop partner
SRH750DJ Professional DJ Headphones offer enhanced frequency response tuned to deliver high-output bass with extended highs.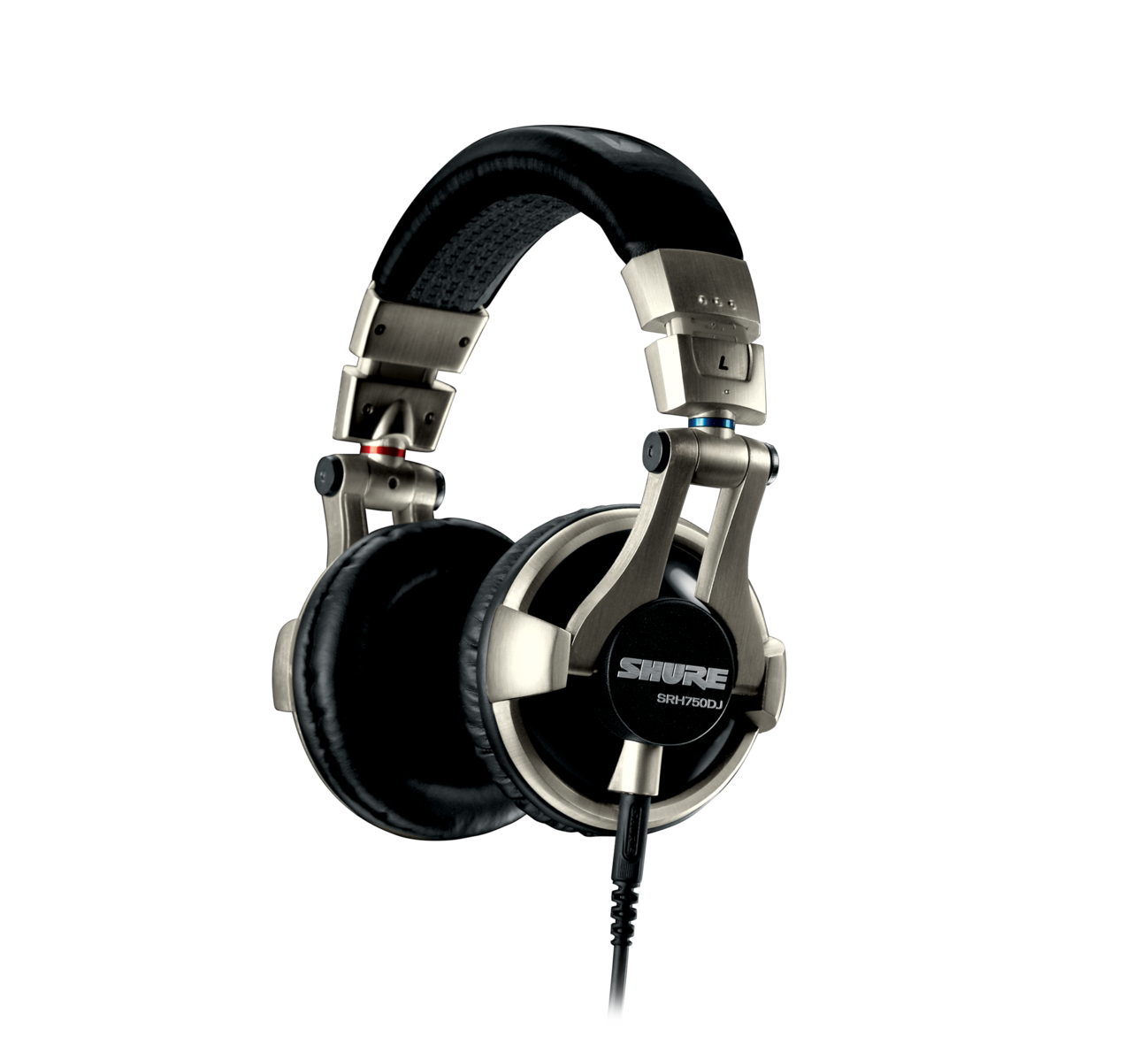 Product Details
Where can the SRH750DJ headphones be used?
The SRH750DJ headphones are suited for use by bass lovers and DJs alike. The ear cups swivel 90 degrees to accommodate live mixing. Designed for loud environments, the SRH750DJ headphones have a closed-back design for strong sound isolation.
What sound qualities make these ideal headphones for DJs?
The SRH750DJ headphones feature large 50 mm neodymium drivers, tuned to deliver high output bass with extended highs, plus a high volume level without distortion. An extended frequency response allows these headphones to reproduce every facet of your music.
What features make the SRH750DJ a practical choice for DJs?
The SRH750DJ's ear cups can be rotated through 90 degrees, enabling you to keep one ear on the mixing desk and one on the crowd, while a detachable cable and ear pads ensure that your DJ headphones stay in top conditions to accompany you all over the world. An adjustable, collapsible headband allows for comfort, even during long DJ sessions while its one-sided cable can be replaced easily.
50 mm neodymium dynamic drivers optimised for high-output mixers
Closed-back, circumaural collapsible design with 90-degree earcup swivel
Detachable coiled cable
Includes threaded 3.5 mm gold-plated adapter, carrying bag, replacement ear pads
Adjustable, collapsible headband
90 degree swivel ear cups
1 - HPAEC750 Spare pair of earpads
1 - HPACA1 Detachable coiled cable
1 - HPAQA1 Threaded 6.3mm gold-plated adaptor
1 - HPACP1 Carrying pouch
Recommended Retail Price
£99
£75
Powered by 11ecom - Shure online shop partner
Reviews
Support
Customer Support
Service & Repair
Detailed policy information regarding customer service numbers, service modifications, and replacement parts.
Service & Repair
Contact Us
Submit a ticket directly to Shure Customer Service staff, or reach out via phone or email.
Contact Us
Resources
Shure Tech Portal
Complete product documentation, technical support materials, software and firmware, and other tools and resources for all Shure products, in one place.
Sign In
Documentation
Declarations of Conformity
Comparable Products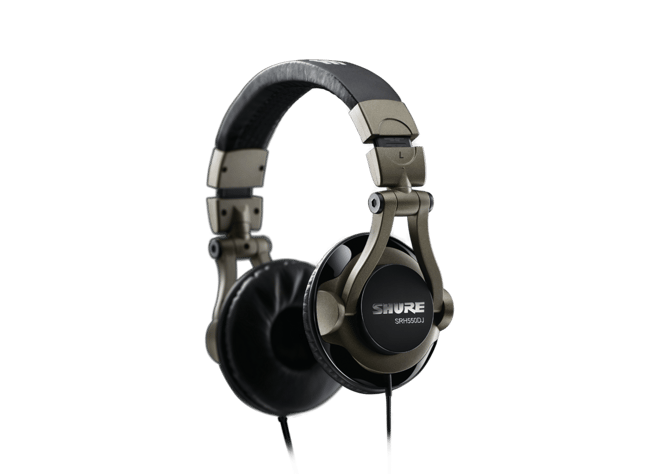 SRH550DJ Professional Quality DJ Headphones
Full-range audio performance, comfort, and durability for DJ use and personal listening.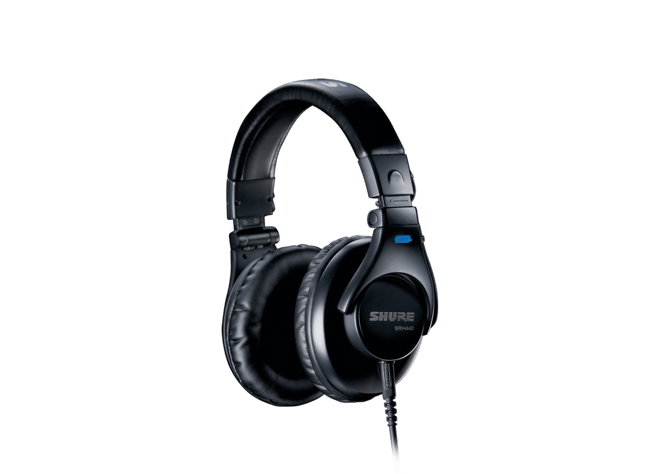 Professional Studio Headphones
Professional Studio Headphones for home and studio recording that deliver an enhanced frequency response with accurate audio across an extended range.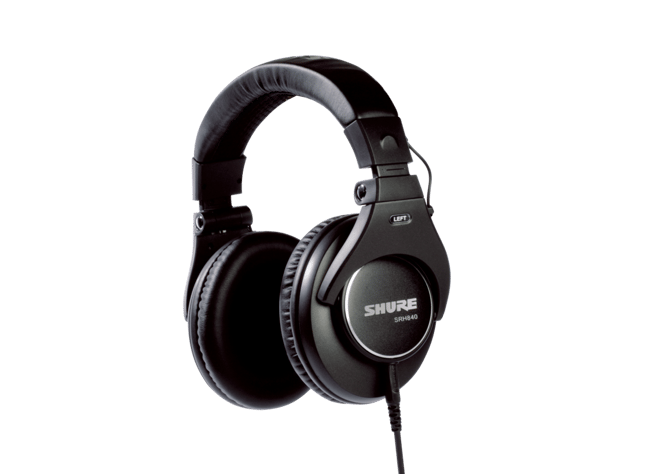 Professional Monitoring Headphones
Professional Monitoring Headphones for critical listening and studio monitoring that deliver a precisely tailored frequency response with rich bass, clear mid-range, and extended highs.