BLX24R/SM58
Wireless Rack-mount Vocal System with SM58
The BLX24R/SM58 System with SM58, an industry-standard, highly versatile cardioid dynamic vocal microphone, tailored to deliver warm and clear vocal reproduction combines simple setup and an intuitive interface for performance you can trust.
Product Details
1 - 53A8611 RACK MOUNT BRACKET
1 - 53A8612 LONG RACK MOUNT BRACKET
1 - 53B8443 LINK BRACKET
1 - 90AZ8100 HARDWARE KIT
1 - WA371 Swivel Adapter
1 - 31B1856 Thread Adapter
2 - 95A8699 ANTENNA/BNC,1/4 WAVE
2 - 95A8994 ADAPTER,BULKHEAD,BNC
1 - 95B2313 BAG VINYL, ZIPPERED
2 - 95K2035 CABLE,BNC,22 in.
1 - Power supply
Support
Customer Support
Service & Repair
Detailed policy information regarding customer service numbers, service modifications, and replacement parts.
Service & Repair
Contact Us
Submit a ticket directly to Shure Customer Service staff, or reach out via phone or email.
Contact Us
Resources
Shure Tech Portal
Complete product documentation, technical support materials, software and firmware, and other tools and resources for all Shure products, in one place.
Sign In
Documentation
Declarations of Conformity
cloud_download

cloud_download
Comparable Products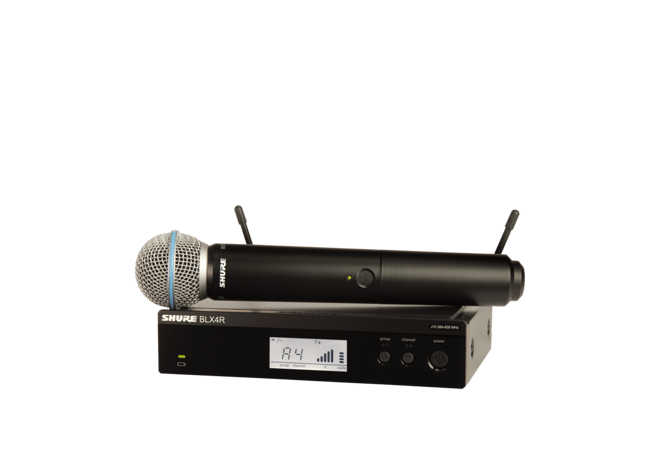 Wireless Vocal Rack-mount System with Beta 58A
Precision-engineered dynamic vocal microphone with rack-mount analogue transmission.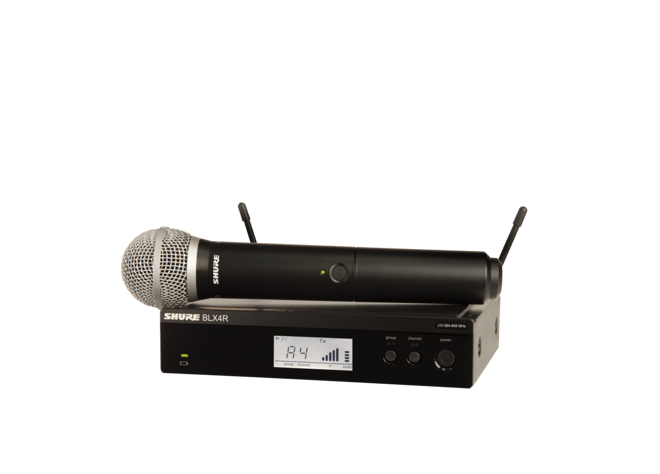 Wireless Rack-mount Vocal System with PG58
A rugged mic tuned to accentuate the clarity of lead and backup vocals with rack-mount analogue transmission.
Case Studies
With the successful installation of Shure QLX-D and BLX, now the Volvo Congress Center offers crystal clear audio and a reliable, interference-free structure.