Break through with wireless scalability.
WWB6
Wireless Workbench® 6
RF can be your sound system's best friend, and its worst enemy. But there's a software solution to keep the signal on your side, in every environment. Command your entire system with Wireless Workbench® 6.
Wireless Workbench 6 lets you remotely monitor and manage every piece of gear connected to your system without interrupting the production. Frequency calculation and analysis for supported devices allows you to coordinate the entire show from one application. The Timeline feature even lets you track RF data and review it later. Advanced Zone Management makes calculating and organizing frequencies for large or distributed environments more manageable. With this much control in your grasp, wireless freedom always moves the performance forward.
Rapid management
Users can save parameter settings and quickly apply them for simpler device configuration.
Robust coordination
RF is rarely consistent. Wireless Workbench gives you the flexibility to coordinate your frequencies over time and space.
Enterprise-wide networking
Remotely connect to devices on multiple subnets. Access control ensures only the right users can operate on your network.
Free download
Compatible with Windows 8 and 10 and Mac OS X High Sierra, Mojave, Catalina, and Big Sur
Device alerts for RF, audio, and battery parameters
Create inventory, coordination, and network reports
Coordinate select 3rd party devices
Case Studies
Axient delivers secure wireless transmission and interference-free performance across large-scale exhibitions in Beijing and Paris.
12 channels of Shure's flagship Axient wireless microphone system have been installed for use at Bregenz's international music and performing arts festival in Western Austria.
Reviews
Support
Customer Support
Service & Repair
Detailed policy information regarding customer service numbers, service modifications, and replacement parts.
Service & Repair
Contact Us
Submit a ticket directly to Shure Customer Service staff, or reach out via phone or email.
Contact Us
Resources
Shure Tech Portal
Complete product documentation, technical support materials, software and firmware, and other tools and resources for all Shure products, in one place.
Sign In
Release Notes
Version 6.14.0
***** Update — February 10, 2021 *****
Version 6.14.0.186 is now available.
Improvements:
Fixed an issue where certain date/time settings on a computer would invalidate scan file importing.
Fixed an issue where the application was waiting for internet connection in order to import frequency list of spectrum scan data from AXT600 or P10T.
Fixed an issue where some legacy TTi PSA2701 scan files would sometimes fail to import due to extra or missing characters.
If you have version 6.14.0.182 installed (as indicated on the splash screen during launch and on the About screen), please visit the WWB product page on Shure.com to download the latest version.
*****
New Features
Added support for creating up to twelve custom Compatibility Profiles for any Equipment Profile.

Create from a new profile from scratch or duplicate an existing profile. Modify filter and spacing parameters. Export profiles to share with your team. Deploy frequencies to online or offline equipment in the inventory, even when they use custom Compatibility Profiles.
Improved Equipment Profile dialog with graphical user interface.
Coordination Workspace (CWS) files created in previous versions of the application are automatically converted upon import but must be saved using this version so that conversion is not required again.

Added support to import third-party scan files generated by TTi, RF Explorer, and WinRadio scanners, and Sennheiser receivers.

Additional support for multi-sweep scan files from RF Explorer.
Continued support for importing scan data in .CSV and .TXT files where the data consists of frequency (decimal notation in MHz) and amplitude (decimal notation in dBm), separated by a comma.
New Device and Frequency Band Support
Added support for viewing Q5X transmitter side-channel data in Axient Digital channel strips.
Added support for new Shure frequency bands:

BLX G18 | 470.000 – 494.000 MHz
BLX L27 | 674.000 – 698.000 MHz
SVX G21 | 480.000 MHz – 492.000 MHz
SVX G22 | 492.000 – 504.000 MHz
SVX L21 | 630.000 – 642.000 MHz
SVX L22 | 642.000 – 654.000 MHz
SVX L24 | 666.000 – 678.000 MHz
SVX L25 | 686.000 – 698.000 MHz
Coordination
Updated the offline TV channel database for the following countries:

Australia – now includes VHF data
Hungary – post-700 MHz clearance
Germany – updated effective radiated power (ERP)
United States – post-600 MHz transition

Fixed an issue where changes to the AXT600 Spectrum Manager scan settings were not affecting the device.
Fixed an issue where the Effective Bandwidth Filter plot overlay was not updating after a custom Equipment Profile was edited and the frequency was removed and re-added to the Coordination Workspace (CWS).
Fixed an issue where the Select All/Deselect All control in the Scan Sources table was being applied to all possible scan sources, even if the list was filtered using the search bar.
Fixed an issue where the Coordination Workspace (CWS) plot was sometimes visually squashed after navigating to away from the Frequency Coordination tab, changing the size of the application window, and then returning to the Frequency Coordination tab.
Timeline
Updated the default Timeline filename to include the date and time it was started instead of the time it was stopped.
Fixed an issue so that Timeline files that are recovered after a crash now include the Timeline view name in the filename.
Fixed an issue where Mini-Timeline widgets cannot be added to monitor views in certain scenarios.
General
Supported on macOS 11.0 Big Sur. (Please note that support for Apple computers with M1 chips are not yet supported).
Improved user interface for AD610 and AXT610 ShowLink access point properties panels.
Improved user interface for AXT600 Spectrum Manager properties panels.
Fixed an issue where the application sometimes crashed in the background when attempting to change an IP address while the application was already trying to close.
Fixed an issue where devices on separate subnets of a network configured for multicast traffic would be discovered inconsistently. It is also recommended to use the Remote Device Connection feature to manage cross-subnet communication.
Fixed an issue where the link icon for ShowLink-capable transmitters is sometimes not visible in the corresponding receiver's properties panel.
Fixed an issue where scans can be started or stopped when the application is in Monitor Only Mode.
Fixed an issue where ShowLink status was not presented in monitor widgets in certain scenarios.
Fixed an issue where the Settings Conflict dialog was not triggered for Axient Digital and Axient receivers at the time a Show File was loaded if the receiver was simultaneously experiencing interference.
Fixed various minor user interface issues to improve text visibility.
Known Issues
ULX-D receivers running firmware version 2.0.28 or earlier may trigger a Settings Conflict when rediscovered after updating their firmware to version 2.1 or later. There is no issue with the device—there was simply a new property added in version 2.1. To dismiss the alert, resolve the Settings Conflict by selecting the properties you wish to keep.
The Timeline System Event "Active Transmitter Online" for ULXD6/8 transmitters does not always include Transmitter Device ID in the event description.
Mac computers with i5 processors running Timeline may experience an application crash after an indeterminate period of time. A resolution is being investigated.
SLX and ULX frequencies in Master List mode cannot be manually entered in the Coordination Workspace. They can, however, be coordinated and analyzed.
Notes
To operate Wireless Workbench successfully, you must run it as an administrator. This includes when updating from within the application using version 6.13.1 or prior. Consult your IT department if you have questions about enabling administrator permissions on your computer.
Opening show files created with older versions of Wireless Workbench may result in the Settings Conflicts dialog opening once the file has loaded. This is due to newly supported hardware parameters that have been introduced with updated firmware versions. To maintain all settings from the show file, select "Keep all settings from: Wireless Workbench."
Alerts logged when devices first come online may list device parameters and their values as they are being discovered even though the parameter values themselves have not changed.
Comparable Products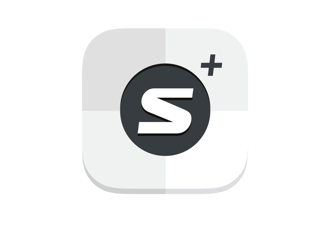 Channels Mobile App for iOS
ShurePlus Channels enables remote, real-time precision monitoring and control of Shure wireless systems.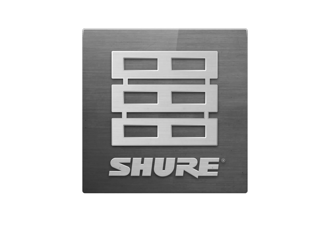 Easy-to-use and free-to-download, the Shure Update Utility helps you update firmware on firmware on compatible Shure products.