The power to manage effective meetings
SW6000
SW6000 Konferenz-Management-Software
SW6000 Konferenz-Management-Software für Konfiguration, Kontrolle, Management und Personalisierung/Adaption von Konferenzen und Meetings. Unter Verwendung des DCS 6000 Systems lässt sich eine Vielzahl von Anwendungen realisieren.
Die SW6000 Conference Management Software für Konfiguration, Management und Personalisierung/Adaption von Konferenzen und Meetings, unter Verwendung des DCS 6000 Systems oder Microflex Complete. Es bietet alle Basis-Funktionen, die für ein typische Konferenzen oder Meetings erforderlich sind
Meeting und Agenda Management
Erstellung von Meetings mit mehrstufigen Agendas, Einstellung von Meeting-Modi/Optionen, Konfiguration von Konferenzreports
Sprachmanagement
Kontrolle über Mikrofone, Sprechzeiten, Namensgebung sowie Übersichtsbilder des Raums
Teilnehmerinformationen und Aufgaben
Erstellen und pflegen der Teilnehmerdaten wie Aufgaben/Berechtigungen, Login Daten (ID Karte, PIN, etc.), Messaging Funktionen und mehrsprachige Unterstützung
Steuerung und Interfaces
Setup von Übersetzungs-Parametern, Verbindung zu mehreren Räumen, Import/Export von Agenda und Teilnehmerinformationen sowie die Konfiguration von Komponenten des DCS6000 Systems und weiteren Apps.
Lizenzen
Anwendungen die vom Administrator, Vorsitzenden oder Delegierten verwendet werden beinhalten je eine Lizenz der CAA Conference Administrator Application und eine der CUA Conference User Application.
Konferenz-/Meeting-Konfiguration mit MXC oder DCS6000 Konferenz System
Mikrofon Management in verschiedenen Modi, mit Sprecherliste, Sprachanfrage und Rückmeldeanfrage
Kontrolle über Teilnehmer-Login, inklusive PIN Code oder Chipkarten-Registrierung
Management der Teilnehmer Profile, inklusive Name, Titel, Aufgaben, Genehmigungen etc.
Agenda-Konfiguration mit verlinkten Dokumenten und Web-Links
Grafische Raumdarstellung für Mikrofonsteuerung, Anwesenheit und Abstimmung
Abstimmungskontrollmanagement (3 oder 5 Wahltasten)
Messaging ermöglicht Kommunikation zwischen dem Vorsitzenden, Technikern, Teilnehmern und Übersetzern
Konfiguration und Steuerung der Übersetzung
Unterstützung mehrsprachiger Bildschirm-Ansichten
Verschiedene Berichte und Import-/Export-Möglichkeiten
Kontrolle von Konferenzen in mehreren Räumen über einen PC
Kundenbewertung
Kompatible Produkte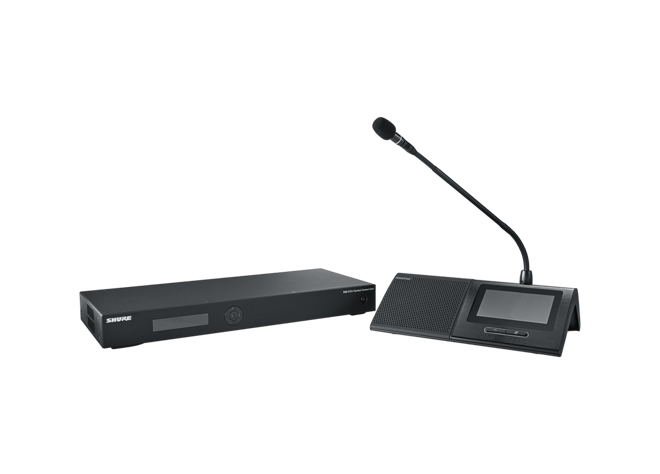 Digitales Konferenzsystem
Größtmögliche Funktionalität und Skalierbarkeit für Vorstandsitzungsräume, Parlaments- und Gerichtssäle mit bis zu 3.800 Teilnehmern und 31 Dolmetscherkanälen.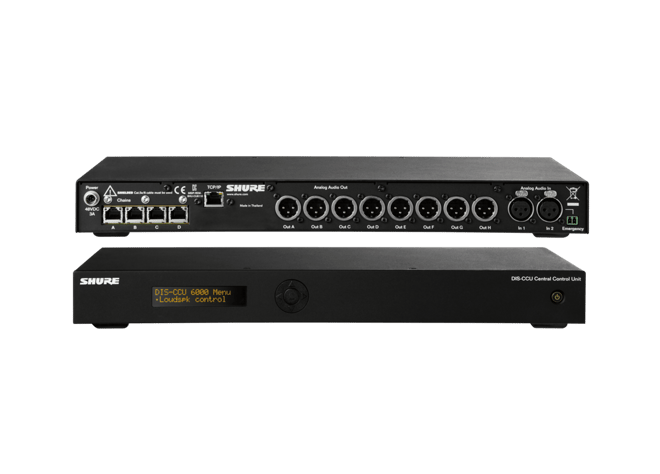 Zentrale Kontroll-Einheit DIS-CCU
Die zentrale Kontroll-Einheit DIS-CCU ist eine leistungsfähige, mikroprozessor-basierte Kontroll-Einheit für die DIS Systeme DDS 5900 und DCS 6000. Die Betriebs-Modi umfassen: + Automatic, FIFO (Fist In, First Out), VOX (Voice Activated) und Manuell + 3 Modi zur Unterbrechung des Mikrofonsignals + Bis zu 8 offene Mikrofone gleichzeitig + Automatisches Off (Ausschalten?) von Konferenz-Einheiten als Abhörsicherung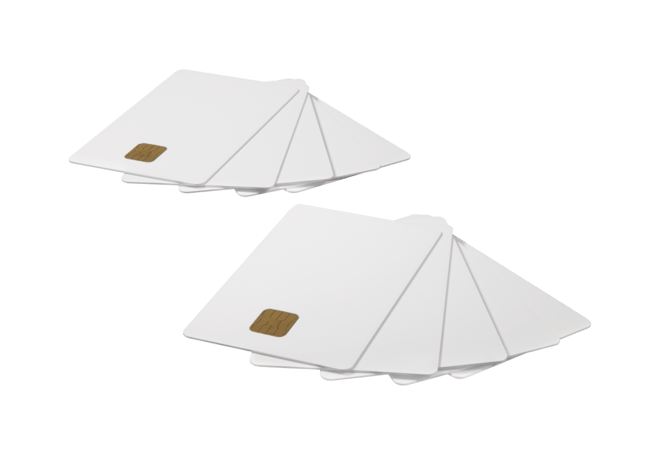 Support
Kundenservice
Reparatur & Ersatzteile
Sollte an einem Shure Produkt ein Defekt auftreten, hilft unser Service-Team jederzeit gerne weiter.
Reparatur & Ersatzteile
Kontakt
Kontaktformular, Hotline und Öffnungszeiten
Kontakt
Ressourcen
Shure Tech Portal
Vollständige Produktdokumentation, technische Supportmaterialien, Software- und Firmware-Informationen sowie andere Tools und Ressourcen für alle Shure-Produkte an einem Ort.
Anmelden
Release Notes
Version 9.3.1
Release notes cover the following models:
Important
This software version is used for new SW6000 installations or to update all previous SW6000 installed versions using DIS-CCU Central Unit (CU 6005, CU 6010, CU 6011, CU 6105, CU 6110 and CU 5905 are not supported)
This version is compatible with SW6000 Software License file v1.7 only
No new SW6000 license is needed if updating from SW6000 v6.0.xxx or later versions
A new SW6000 license is needed if updating from SW6000 v5.8.xxx or previous versions
Bug Fixes
CUA

If a participant is logged into a meeting using a secondary language (not the meeting default), the participant will see entries in the speak list using 'show name' as defined for the system language.
Selecting an outgoing language for any interpreter desk in the Interpretation screen brings 'Object reference' error.
Selecting an MIU used as interpreter and changing the outgoing language results in object reference error.
When a user is logged in to the CUA in a meeting with mode Automatic login on preferred seat, the user cannot successfully log out from the CUA.
Using Manual speech time, starting time with one open microphone will correctly display time next to microphone entry on Microphone control speakers list. But switching on a second microphone, time is not displayed next to this microphone.

CAA

Under specific conditions, it's possible that a meeting or voting report with list of chairmen may list a chairman that was not present during the meeting.
Importing the same users twice in the CAA User Table causes an object reference exception.
Importing multiple users in the CAA User table (not previously exported) causes the imported users to get import id 0.
Generating custom voting report #1444 causes a comObj exception.
Known Issues
MXC640 shows 0:00 when a chairperson with no speech time limitation is turned off
The time indication in the speech time sub panel in the CUA disappears when a chairperson with no time limitation is turned on
Notes
To operate MXC devices with SW6000 version 9.3, see the following list of minimum software and firmware versions:

MXC firmware release 9.2 or later
Fallstudien
DIS DCS 6000 kommt im Danziger Rathaus zum Einsatz
Das Landratsamt Straubing Bogen benötigte für den großen Ratssaal eine Konferenzlösung, die den neuen Anforderungen und den neuesten technischen Standards entspricht.