Shure

& Cisco

Bring best-in-class Microflex Ecosystem audio to your Webex Room Devices
Superior Audio and Video Conferencing for Everyone
Augment Cisco's conferencing products with Shure's premium audio solutions to deliver unmatched conferencing quality. With full approval for the Cisco Webex Compatibility Program, Microflex Ecosystem hardware devices offer Webex-enabled rooms seamless integration with any combination of installed or wireless microphones to meet all types of conferencing and presentation needs.
Created by Shure, Supported by Cisco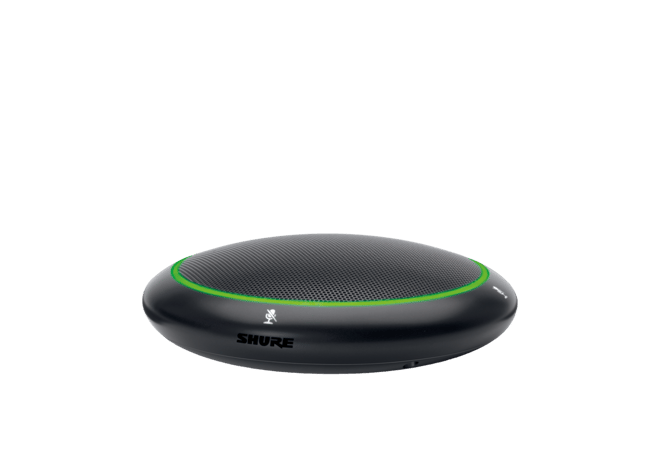 Mikrofon stołowy MXA310 Microflex® Advance™
Matrycowy mikrofon stołowy wykorzystuje technologię sterowalnego zasięgu do przechwytywania mowy uczestników wokół stołów konferencyjnych o różnych rozmiarach i kształtach.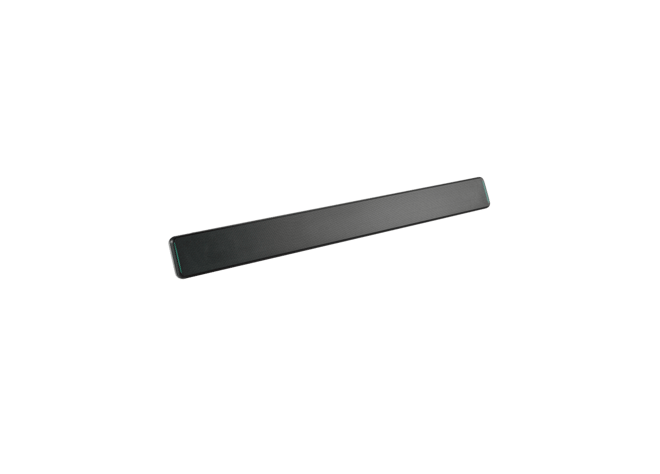 Mikrofon z matrycą liniową
Niezależnie od tego, czy znajduje się pod ekranem lub obok na ścianie, wmontowany do sufitu lub stołu MXA710 subtelnie wtapia się w estetykę każdej sali konferencyjnej, gwarantując jakość dźwięku, którego można oczekiwać od najnowszego dodatku do innowacyjnego Portfolio Microflex Advance.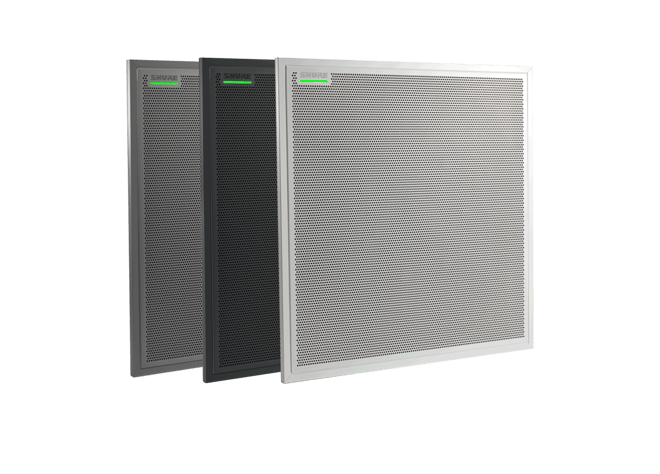 Mikrofon sufitowy MXA910 Microflex® Advance™
Mikrofon matrycowy zapewnia konfigurowalny i niewidoczny odsłuch z góry dla pomieszczeń o dowolnej wielkości i kształcie.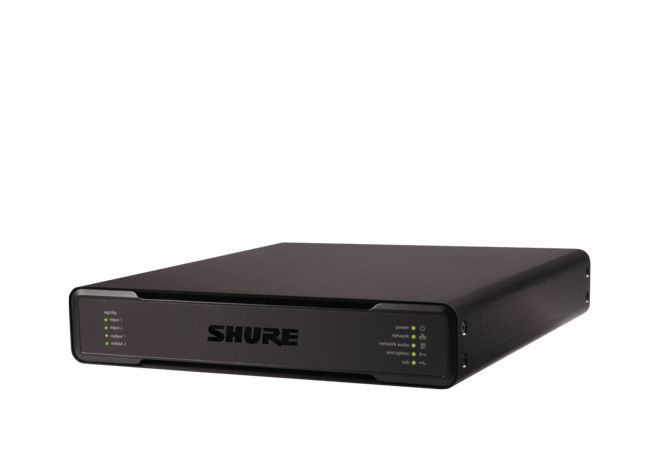 Konferencyjny procesor dźwięku
Procesor Intellimix P300 oferuje proste, ale potężne DSP, zapewniające wysokiej jakości, bezproblemowy i ekonomiczny sygnał audio do zastosowań wideokonferencyjnych.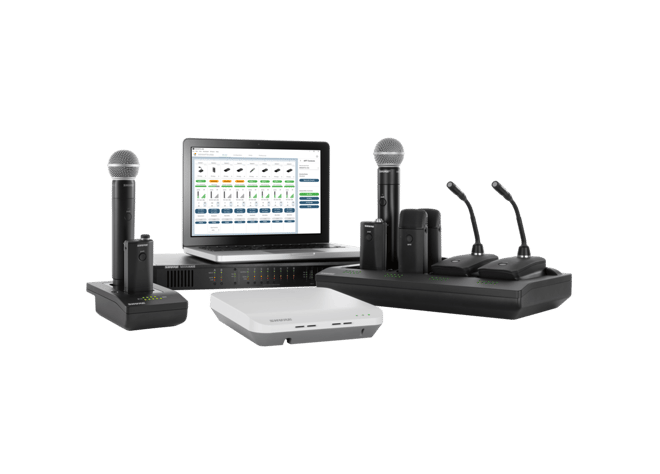 Systemy mikrofonów bezprzewodowych
Uniwersalne, eleganckie bezprzewodowe systemy mikrofonowe, zapewniające wysokiej jakości dźwięk w zastosowaniach konferencyjnych AV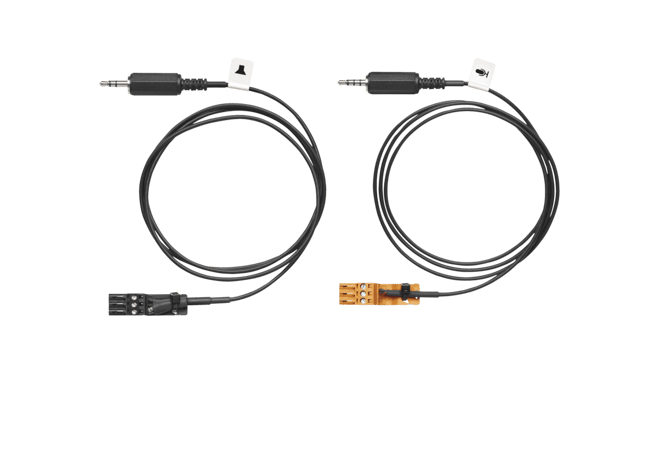 The VCC3 Cable provides quick and easy audio connection to leading hardware codecs.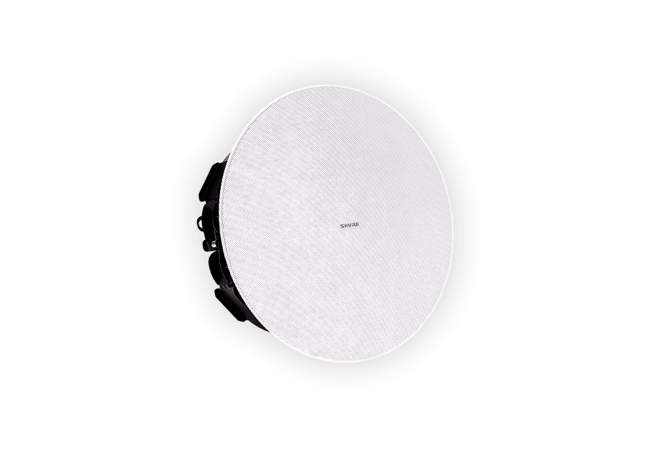 MXN5W-C Głośnik sieciowy Microflex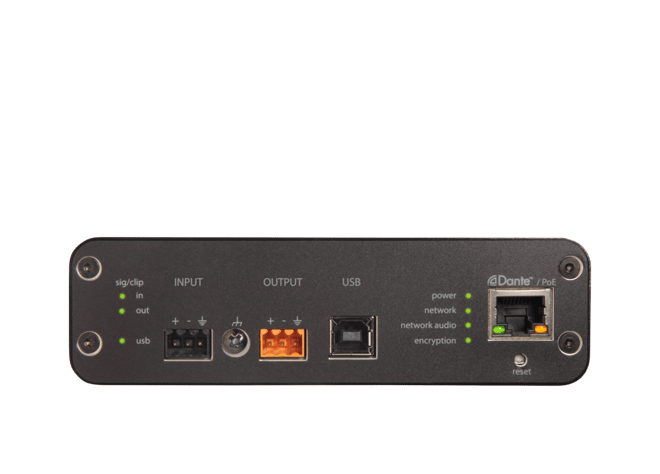 ANIUSB-MATRIX USB Audio Network Interface with Matrix Mixing
Audio network interface connects up to 4 Dante channels and 1 analog output to a room's audio and video conferencing system via USB connection.