PSM 300
PSM®300 Stereo Personal Monitor System
Het PSM300 Stereo Monitor System levert gedetailleerde 24-bit Digital Audio Processing met betrouwbare draadloze vrijheid op het gehele podium. Makkelijk in gebruik, PSM300 biedt een persoonlijke controle op de mix van twee afzonderlijke audio kanalen.
Easy to set up and operate, the Shure PSM 300 in-ear personal monitoring system puts total freedom within reach of musicians at every level. Customizable two-channel mix and volume lets you hear every note in detailed, 24-bit digital audio from anywhere on the stage. All PSM 300 systems include the P3T transmitter, which is housed in a rugged, all-metal chassis, your choice of two bodypack receivers, and Shure Sound Isolating™ Earphones.
More, Easy-to-Use Channels
Up to 15 channels and up to 24 MHz of tuning bandwidth with easy-to-use pre-programmed Groups and Channels
Single-channel, Rugged Transmitter
The Shure P3T wireless transmitter is housed in a rugged, all-metal chassis that goes wherever your music takes you. Send a stereo or mono mix wirelessly up to 300 feet away without artifacts and dropouts.
Choose Your System
Choose between the reliable P3R bodypack receiver or move up to the P3RA bodypack receiver with its all-metal construction, LCD display, and rechargeable battery option. Also available in convenient Twinpack configurations for up to two performers.
Up to 15 channels that are simple to use due to pre-programmed Groups and Channels
Send a stereo or mono mix wirelessly to performers onstage
Detailed, 24-bit digital wireless audio over a 90-meter range
One-touch IR sync instantly links transmitter to bodypack receiver
MixMode® delivers L/R levels independently to create a personal mix for each bodypack
Up to 7 hours of use from two AA batteries or take advantage of Shure rechargeable battery options (P3RA bodypack only)
Two bodypack receivers to choose from depending on feature and budget needs
Support
Klantenondersteuning
Contact
Neem contact op met de Shure-klantenservice via het webformulier of de telefoon.
Contact
Hulpmiddelen
Shure Tech Portal
Complete productdocumentaties, technische ondersteuningsmaterialen, software en firmware en andere tools en bronnen voor alle Shure-producten op één plek.
Aanmelden
Vergelijkbare producten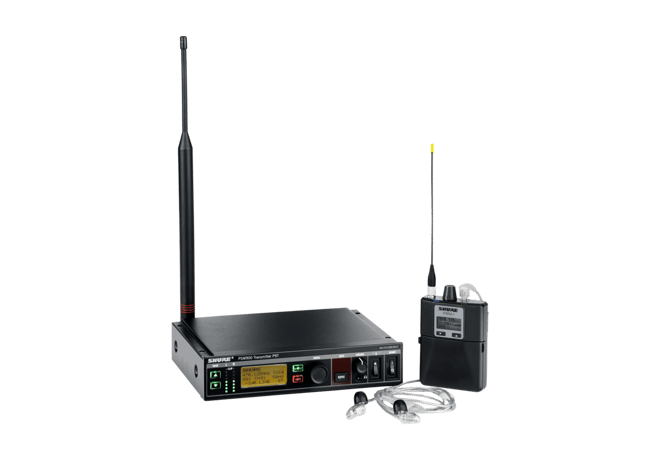 PSM 900 in-ear monitorsysteem
Het draadloze Personal Monitor System PSM® 900 van Shure biedt uitmuntende audiokwaliteit en betrouwbare RF-prestaties en voldoet daarmee aan de eisen van professionele audiotoepassingen.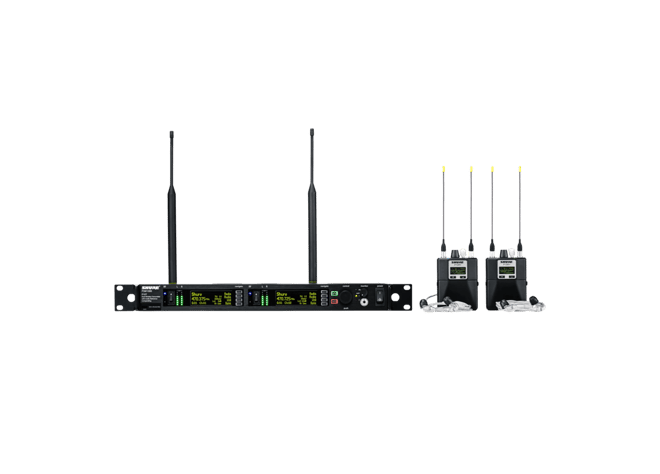 PSM 1000 in-ear monitorsysteem
Het draadloze Personal Monitor System PSM® 1000 van Shure biedt een toonaangevende combinatie van superieure audiokwaliteit, robuuste RF-prestaties en functies van tourneekwaliteit voor de meest veeleisende professionele monitortoepassingen.