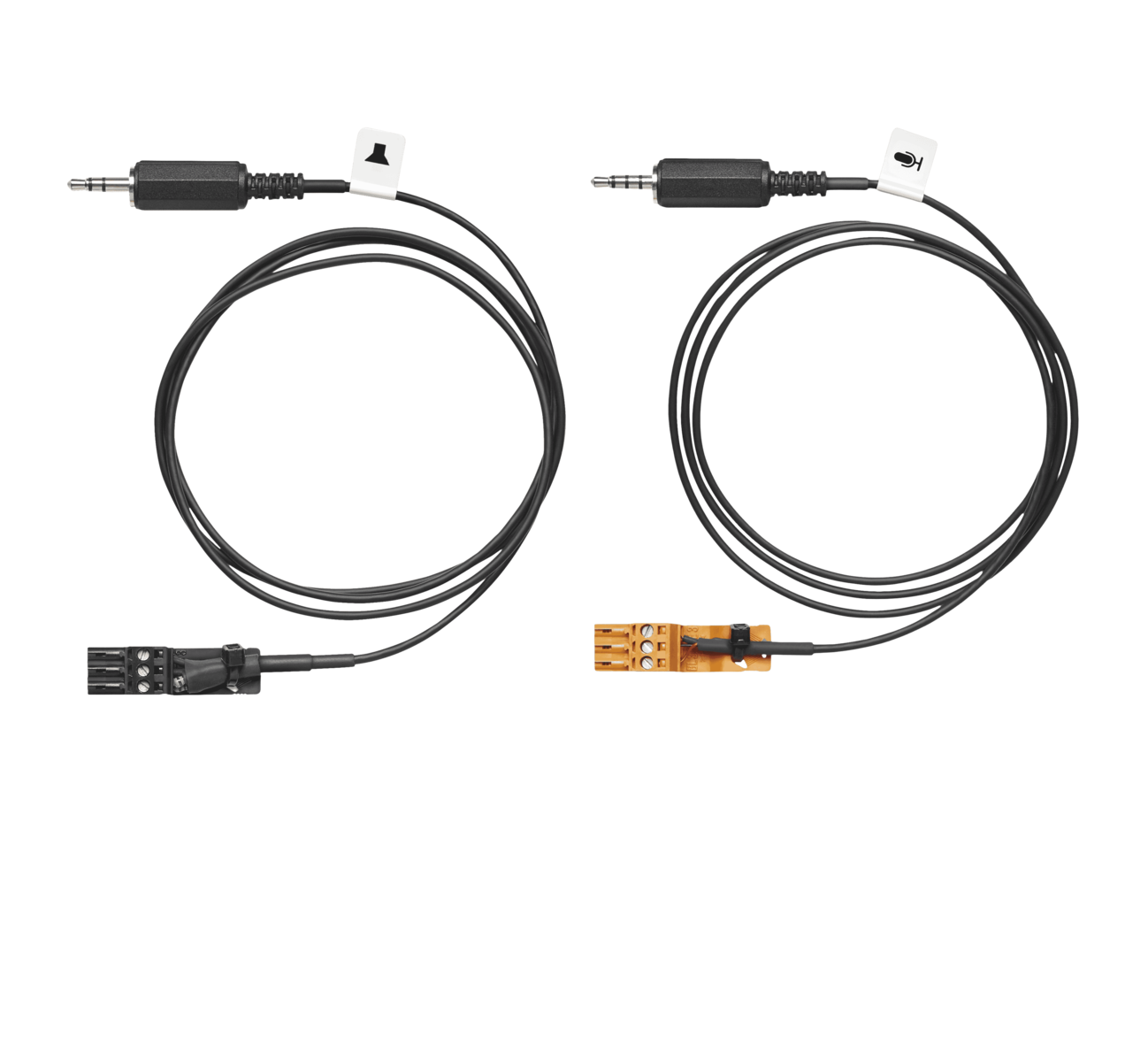 Product details
The Shure VCC3 Video Conference Cable Kit enables quick and easy analog audio connection from Shure audio processors to leading Cisco hardware video codec devices.
Provides connection between Shure audio processors and Cisco codecs equipped with 3.5mm analog in/out.
1 - 3ft (94cm) 3.5mm TRRS male to female block connector cable
1 - 3ft 3.5mm TRS male to female block connector cable
1 male to male block adapters
1 female block connectors 
1 connector and strain reliefs
2 - zip ties
Support
Klantenondersteuning
Contact
Neem contact op met de Shure-klantenservice via het webformulier of de telefoon.
Contact
Hulpmiddelen
Shure Tech Portal
Complete productdocumentaties, technische ondersteuningsmaterialen, software en firmware en andere tools en bronnen voor alle Shure-producten op één plek.
Aanmelden
Compatibele producten
ANI22 Audionetwerkinterface
De ANI22 koppelt twee line- of microfoonsignalen aan een Dante-netwerk en maakt gebruikersvriendelijk audiokanaalbeheer en browsergebaseerde bediening op afstand mogelijk.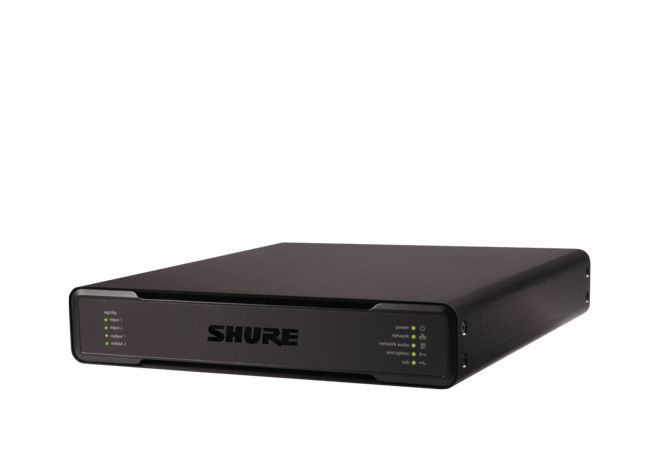 P300-IMX Audio Conferencing Processor
De IntelliMix P300 Audioconferentieprocessor biedt geoptimaliseerde IntelliMix DSP-algoritmes voor audio-/videoconferencing.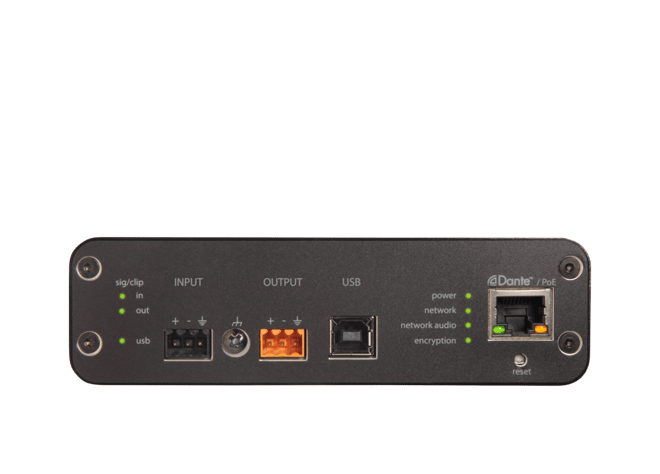 ANIUSB-MATRIX Audio Network Interface met Matrixmixer
De ANIUSB-MATRIX USB Audionetwerkinterface met Matrixmixer koppelt tot 4 Dante-kanalen en één analoge uitgang aan een permanent audio-/videoconferentiesysteem of via USB aan een videoconferencing-app op de computer.
Gerelateerde producten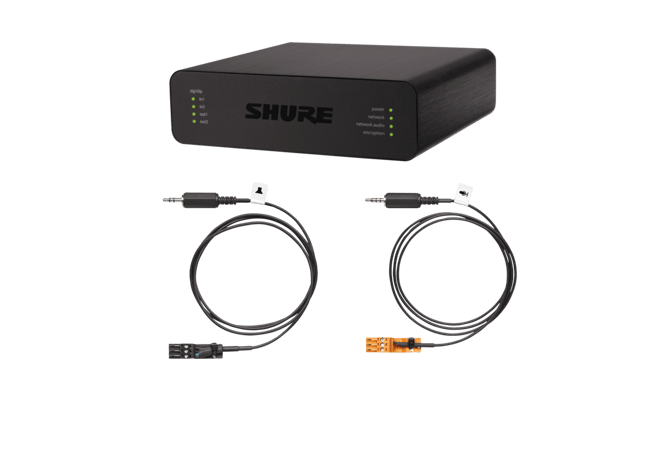 ANI22-BLOCK + VCC3 Video Conference Cable Kit Bundle
ANI22-BLOCK and the VCC Video Conference Cable Kit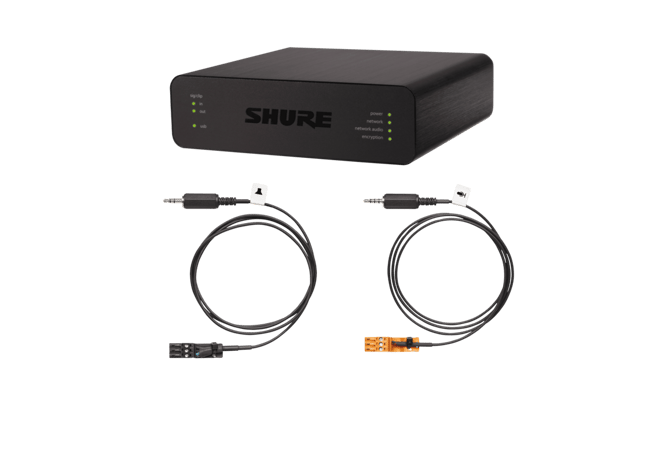 ANIUSB-MATRIX + VCC3 Video Conference Cable Kit Bundle
ANIUSB-MATRIX and the VCC Video Conference Cable Kit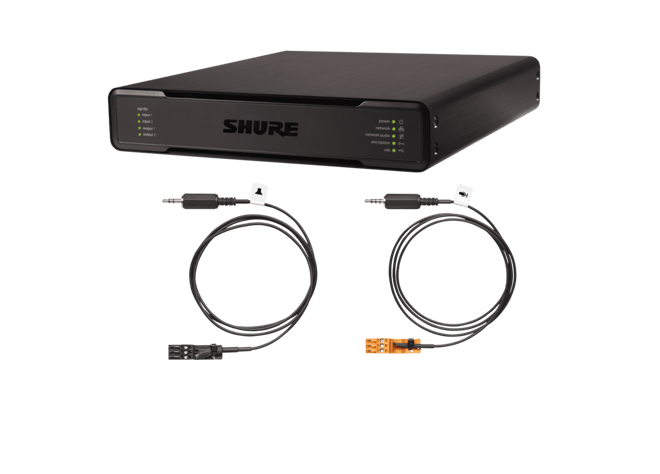 IntelliMix P300+VCC3 Video Conference Cable Kit Bundle
IntelliMix P300 and the VCC3 Video Conference Cable Kit