Discontinued
450 SERIES II
Series II Voice Communication Microphone
Omnidirectional voice communication microphone delivers optimum speech intelligibility for fixed station applications, like police and schools. Features include a switch-selected dual impedance output and locking press-to-talk switch.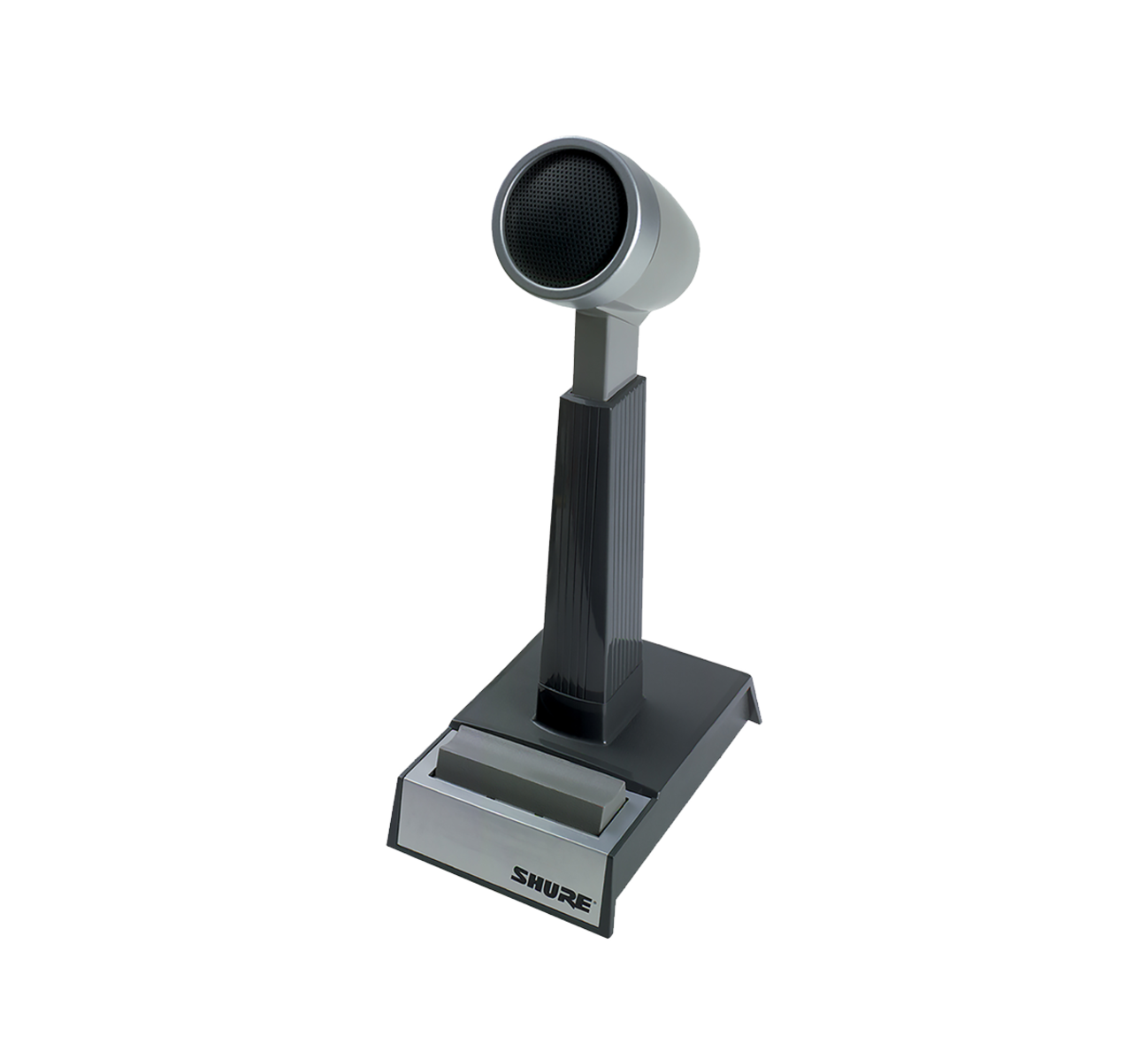 Produkt Details
Frequency response tailored for voice communications
Switch-selected dual impedance output
PTT switch that can be locked "On" for hands-free operation
Four conductor, shielded, bare-ended (no connector), straight cable
Adjustable height
Does not require DC power for operation
Support
Kundenservice
Reparatur & Ersatzteile
Sollte an einem Shure Produkt ein Defekt auftreten, hilft unser Service-Team jederzeit gerne weiter.
Reparatur & Ersatzteile
Kontakt
Kontaktformular, Hotline und Öffnungszeiten
Kontakt
Ressourcen
Shure Tech Portal
Vollständige Produktdokumentation, technische Supportmaterialien, Software- und Firmware-Informationen sowie andere Tools und Ressourcen für alle Shure-Produkte an einem Ort.
Anmelden