Shure

__& Cisco

Bring best-in-class Microflex Ecosystem audio to your Webex Room Devices
Superior Audio and Video Conferencing for Everyone
Augment Cisco's conferencing products with Shure's premium audio solutions to deliver unmatched conferencing quality. With full approval for the Cisco Webex Compatibility Program, Microflex Ecosystem hardware devices offer Webex-enabled rooms seamless integration with any combination of installed or wireless microphones to meet all types of conferencing and presentation needs.
Created by Shure, Supported by Cisco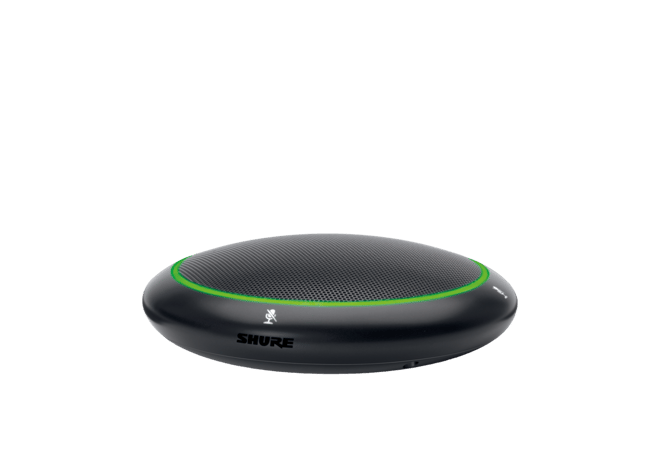 MXA310 tafelarray-microfoon
De tafelarray-microfoon maakt gebruik van Steerable Coverage technologie om loepzuivere audio op te vangen rond conferentietafels van diverse maten en vormen.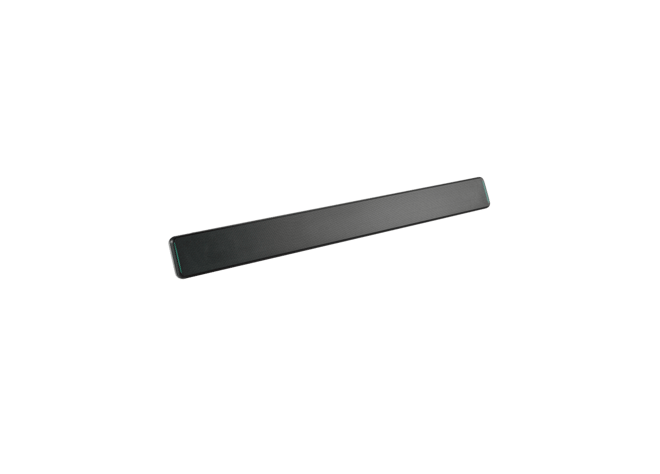 Of hij nu onder of naast een scherm aan de muur, hangend aan het plafond of verzonken in een tafel gemonteerd zit, de MXA710 gaat subtiel op in de esthetiek van elke vergaderruimte, met behoud van de eersteklas audio-opname die je mag verwachten van de nieuwste aanwinst in het innovatieve Microflex Advance assortiment.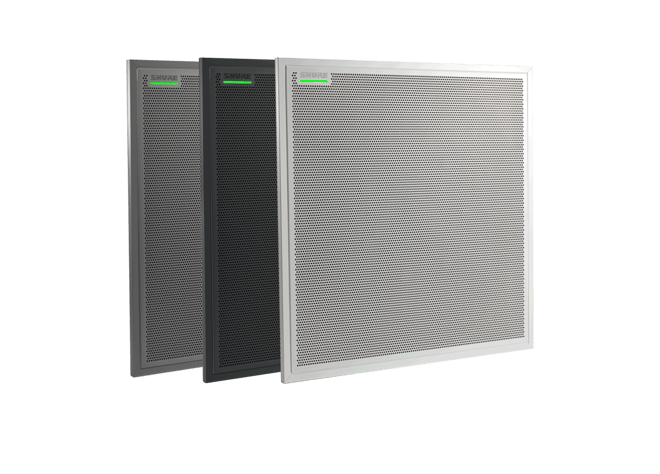 De Microflex® Advance™ MXA910 plafondarray-microfoon met IntelliMix
De Microflex® Advance™ MXA910 plafondarray-microfoon met IntelliMix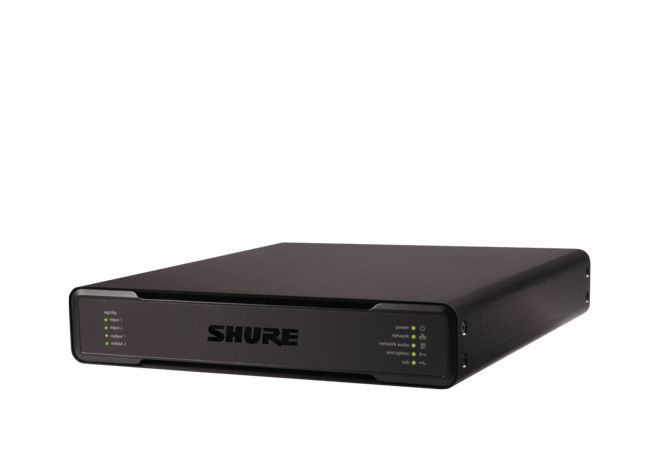 P300-IMX Audio Conferencing Processor
De IntelliMix P300 Audioconferentieprocessor biedt geoptimaliseerde IntelliMix DSP-algoritmes voor audio-/videoconferencing.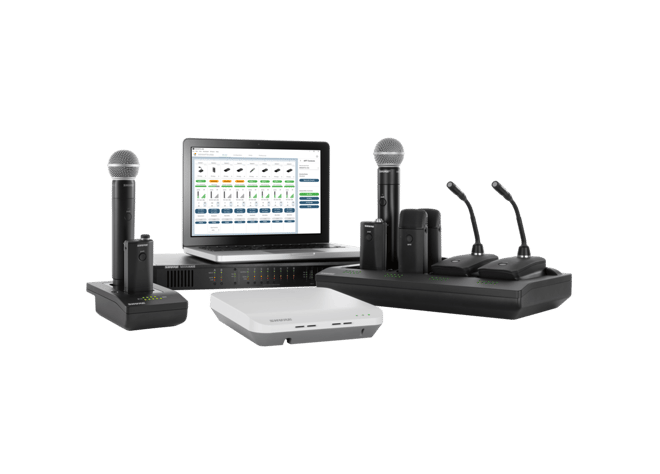 Microflex Wireless microfoonoplossingen voor AV-toepassingen bij grote bedrijven
Microflex® Wireless biedt elegante oplossingen voor het regelen van levendig en levensecht geluid in AV-conferentiesituaties, van speciaal ingerichte directiekamers tot grote, in netwerken opererende bedrijven.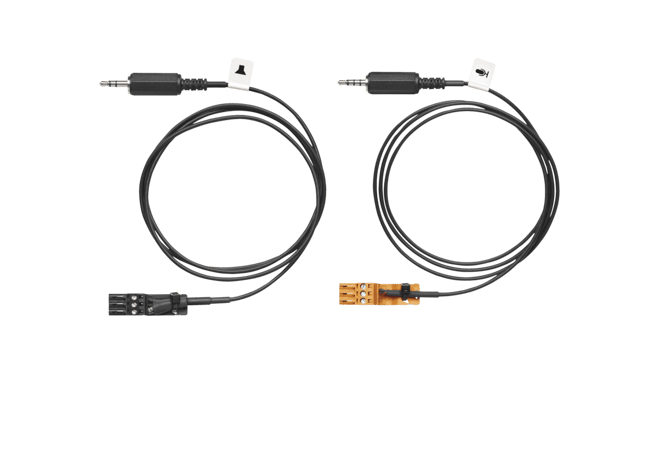 The VCC3 Cable provides quick and easy audio connection to leading hardware codecs.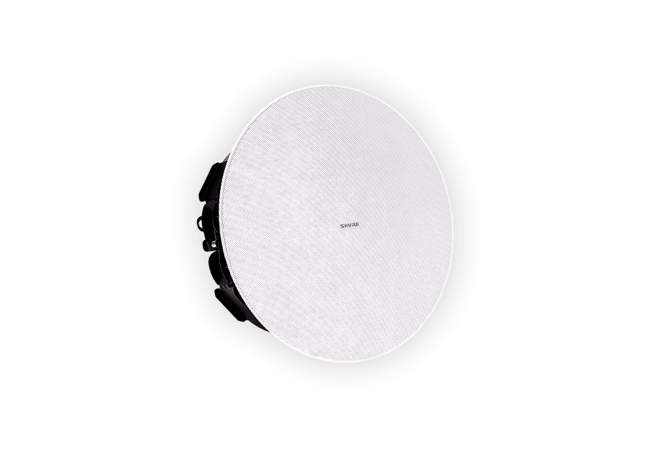 Microflex™ MXN5W-C netwerkluidspreker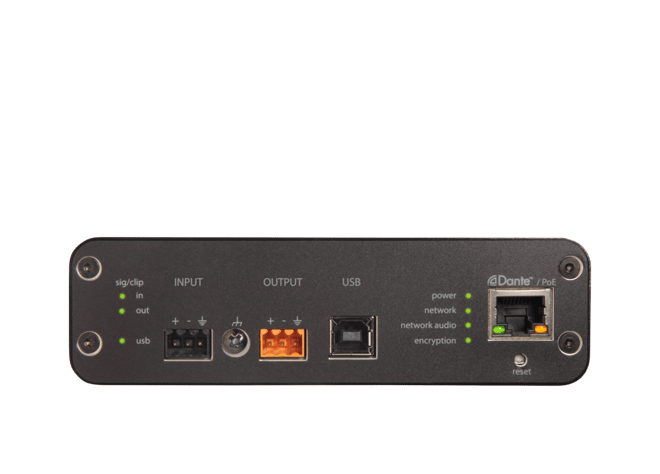 ANIUSB-MATRIX Audio Network Interface met Matrixmixer
De ANIUSB-MATRIX USB Audionetwerkinterface met Matrixmixer koppelt tot 4 Dante-kanalen en één analoge uitgang aan een permanent audio-/videoconferentiesysteem of via USB aan een videoconferencing-app op de computer.
Support
Hulpmiddelen
Shure Tech Portal
Complete productdocumentaties, technische ondersteuningsmaterialen, software en firmware en andere tools en bronnen voor alle Shure-producten op één plek.
Aanmelden