MXWAPT8 + P300-IMX
MXWAPT8 + P300-IMX Bundle AV Conferencing Bundle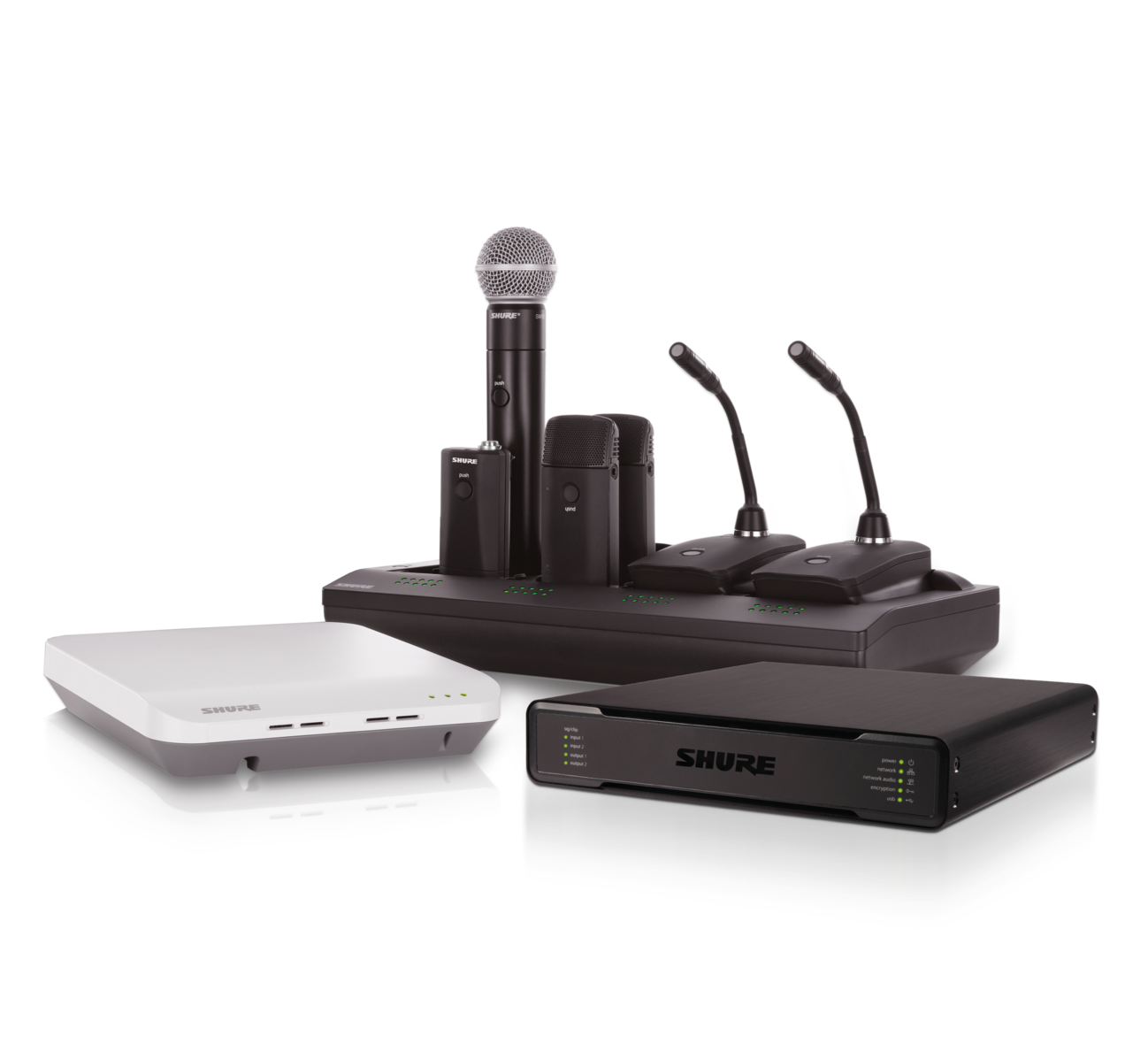 Prezzo di Vendita Suggerito
The Microflex® Wireless MXWAPT8 Access Point Transceiver together with the IntelliMix® P300-IMX Audio Conferencing Processor deliver natural voice quality and excellent speech intelligibility for conferencing and presentations. A selection of versatile wireless microphones offer a customizable, license free AV conferencing system.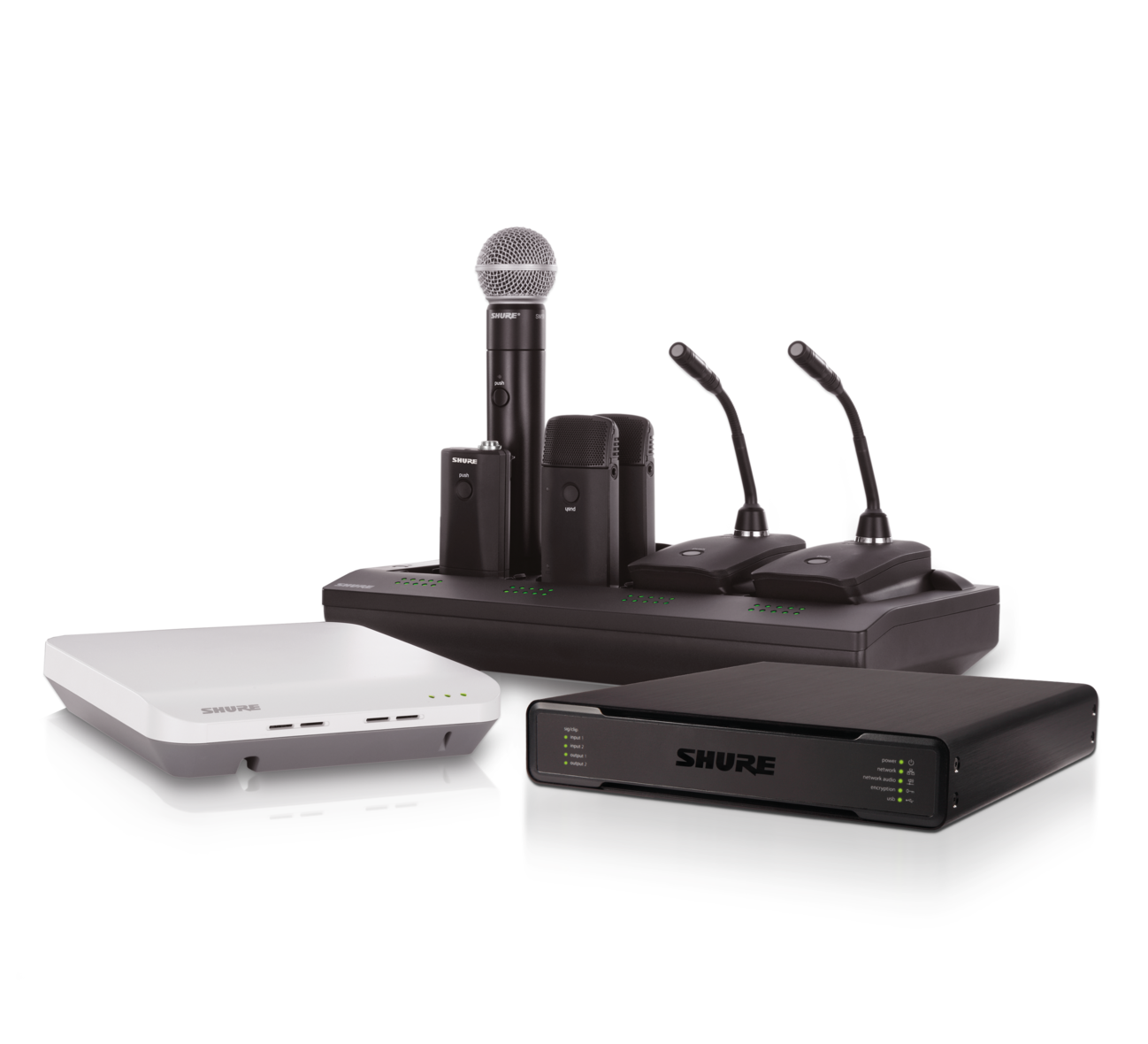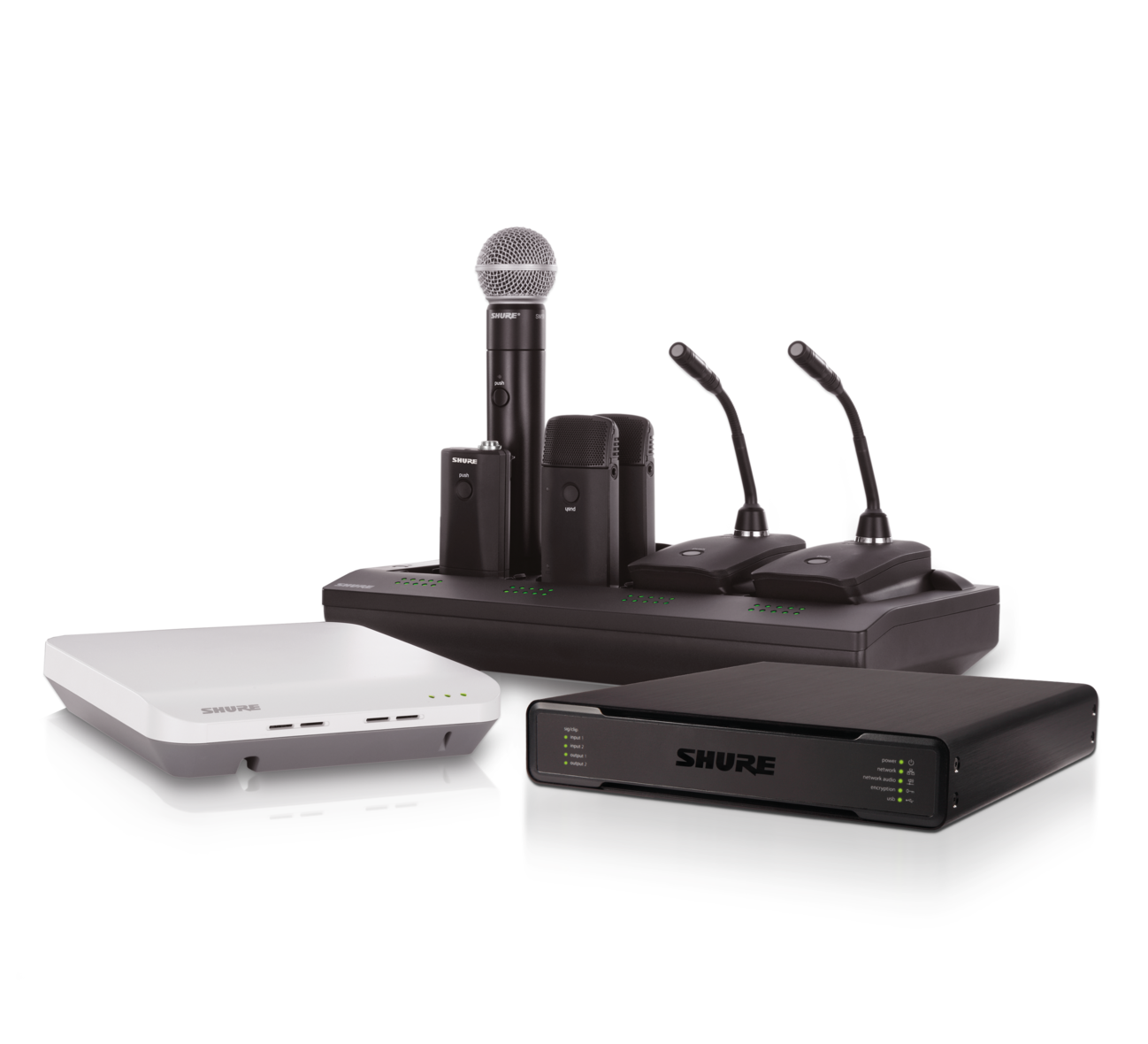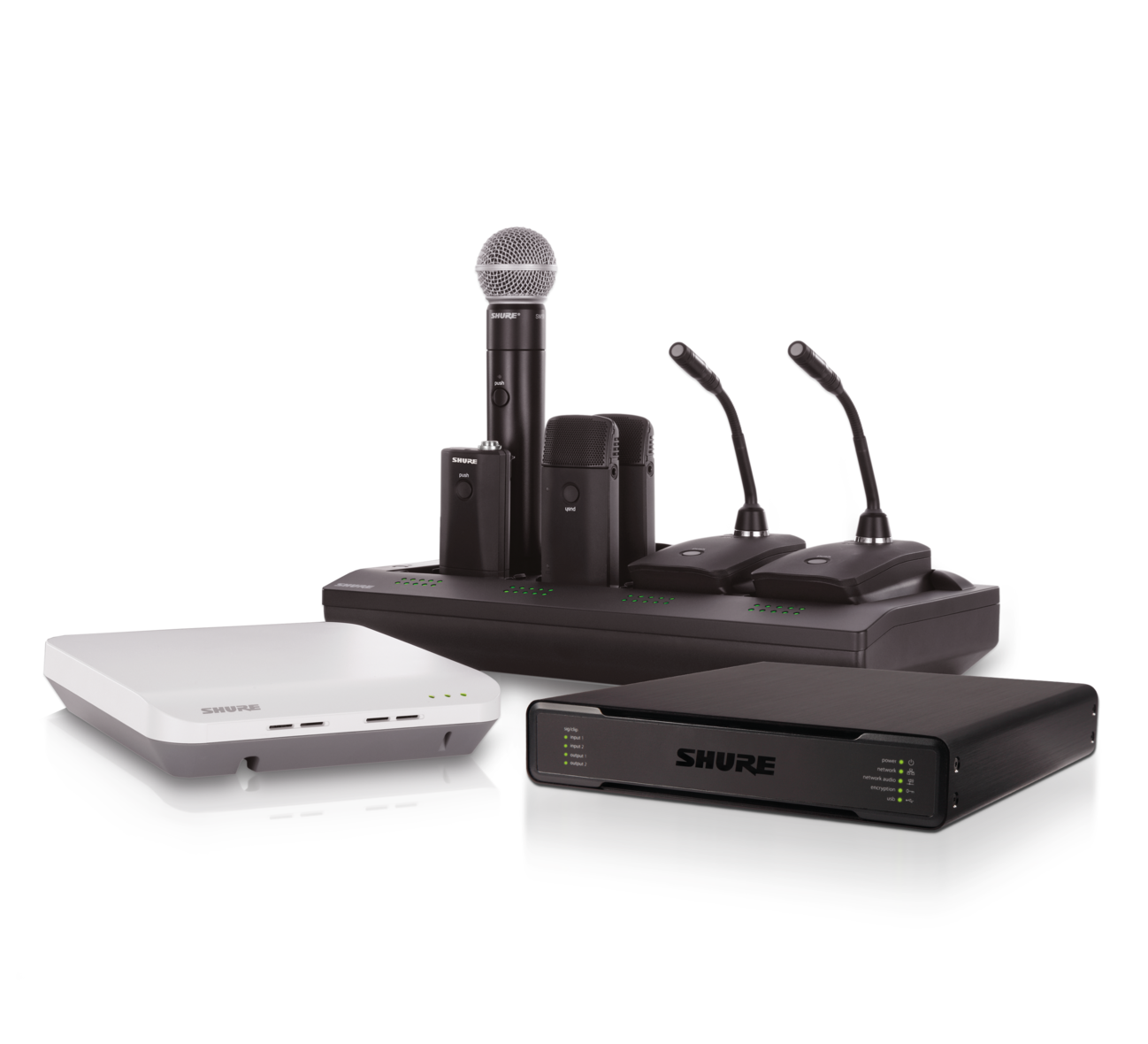 Dettagli prodotto
The P300-IMX offers multi-channel acoustic echo cancellation and noise reduction plus IntelliMix® automatic mixing optimized for audio/video conferencing applications. A predefined matrix and presets simplify the set up process. With the compact P300-IMX mounted under the table or behind the display, and MXW wireless microphones placed conveniently around the table, this bundle provides superior audio and discreetly integrates into boardrooms and meeting spaces.
Versatile features and connectivity options provide freedom of choice when joining a a room system, a computer running soft codecs like Skype for Business or BlueJeans, or to other all-in-one collaboration devices equipped with a USB or analog audio interface.
8-channel wireless access point compatible with Microflex® Wireless microphone systems
Operates in license free 1.9 GHz (or DECT) band
8 channels of acoustic echo cancellation and noise reduction
Dante (10 in / 2 out), analog (2 in / 2 out)
USB (1 in/out) and 3.5 mm connectivity options for connecting to room systems, laptops and mobile devices
*This bundle simplifies the ordering process while offering a discounted price. Please note that these items may ship separately.
Prezzo di Vendita Suggerito
Assistenza
Supporto Clienti
Supporto & Riparazione
Informazioni dettagliate sulla politica relativa ai numeri del servizio clienti, modifiche del servizio e parti di ricambio.
Supporto & Riparazione
Contatto
Invia un ticket direttamente al team del Custromer Service Shure, o contattaci via telefono o email
Contatto
Risorse
Shure Tech Portal
La documentazione completa dei prodotti, i materiali per il supporti tecnico, software e firmware, e tutti gli strumenti e le risorse relative ai prodotti Shure, in un unico posto.
Accedi