Bringt Frequenzkontrolle auf die nächste Stufe.
WWB6
Wireless Workbench® 6
HF kann der beste Freund des Soundsystems sein. Oder sein größter Feind. Aber es gibt eine Software-Lösung, mit der das Signal in jeder Umgebung immer an Ihrer Seite bleibt. Kontrollieren Sie Ihr System mit Wireless Workbench® 6.
Mit der Wireless Workbench® Software können Sie alle Geräte in Ihrem Netzwerk aus der Ferne überwachen und steuern, ohne in die Produktion eingreifen zu müssen. Dank Frequenzberechnung und -analyse für unterstützte Geräte koordinieren Sie die gesamte Show über eine einzige Anwendung.  Und mit der Timeline-Funktion können Sie HF-Daten archivieren, um sie im Rahmen der Postproduktion zu analysieren. So haben Sie alles in der Hand, um sicherzustellen, dass Ihr Drahtlosnetzwerk immer und überall die beste Performance abliefert.
Schnelles Management
Speichern Sie die Einstellungen Ihrer Parameter und wenden Sie diese auf einem oder mehreren Geräten an, um die Konfiguration zu beschleunigen.
Robuste Frequenzkoordination – immer, überall
Das Spektrum ist in den seltensten Fällen konsistent. Wireless Workbench gibt Ihnen die Flexibilität, Ihre Frequenzen über längere Zeit und mehrere Standorte hinweg zu koordinieren.
Unternehmensweite Vernetzung
Binden Sie mit der Remote-Funktion mehrere Geräte über Subnetze an die Software an und stellen Sie per Zugriffskontrolle sicher, dass sich nur berechtige Benutzer in Ihrem Netzwerk bewegen.
Kostenloser Download
Kompatibel mit Windows 8 und 10 und Mac OS X High Sierra, Mojave, Catalina und Big Sur
Gerätealarme bei Abweichung von definierten HF-, Audio-, und Akkuparametern
Erstellen von Bestands-, Koordinations- und Netzwerkreports
Koordination ausgewählter Geräte von Drittanbietern
Support
Kundenservice
Reparatur & Ersatzteile
Sollte an einem Shure Produkt ein Defekt auftreten, hilft unser Service-Team jederzeit gerne weiter.
Reparatur & Ersatzteile
Kontakt
Kontaktformular, Hotline und Öffnungszeiten
Kontakt
Ressourcen
Shure Tech Portal
Vollständige Produktdokumentation, technische Supportmaterialien, Software- und Firmware-Informationen sowie andere Tools und Ressourcen für alle Shure-Produkte an einem Ort.
Anmelden
Release Notes
Version 6.14.1
New Features
Added support to import third-party scan files generated by Anritsu spectrum analyzers.
Added the ability to scan with, and view data for, individual antennas on Axient Digital receivers (requires Axient Digital firmware 1.3.6 or later)
Added the ability to edit a stopped or imported Timeline file..

Create and edit markers and general file information.
Trim start time and stop time, and save as a new file.

Added an option to use computer location data to populate the TV channel exclusion data table (for select counties)

Location services must be enabled on your computer so that the application can approximate your location.
Your location data is not stored by Shure or the application.
New Device and Frequency Band Support
Added support for Axient® Digital ADX5D dual-channel portable slot-in receiver.
Added support for SLX-D® single- and dual-channel wireless receivers.
Added support for new Shure frequency bands:

BLX M19 | 694.500 MHz – 702.700 MHz
BLX Q12 | 748.300 MHz – 757.700 MHz
PSM300 L26 | 655.125 MHz – 678.875 MHz
Coordination
Updated the offline TV channel database for the following countries:

United States – post-600 MHz transition

Added ability to rename or delete the Default RF Zone.
Fixed an issue where the scan peak hold overlay color was not being saved as part of the show file.
Fixed an issue where the name of a channel listed on the in-use tab of the frequency list dialog could be blank in one scenario.
Fixed an issue where it was not possible to sort by dBm or assigned channels in the assign & deploy dialog.
Fixed an issue where frequency values in the coordination workspace (CWS) list would not update after a custom equipment profile was edited in the equipment profile dialog.
Fixed an issue where resolving a conflict between stock and custom compatibility profiles by renaming the custom profile would cause some of its device info to display as empty.
Timeline
Markers can now be multi-selected and assigned a color or deleted as a group.
Fixed an issue where an invalid system event marker ("Inactive Tx Status") would be presented when a transmitter was RF muted.
Fixed an issue where a channel header may not be visible after showing or hiding data streams.
General
Added support for P10R+ "battery type" IR preset on P10T in-ear monitor transmitters.
Added error icon to the tabs in charger properties panels for better visibility to the issue.
The first column of the RF Zone configuration matrix is now fixed when scrolling horizontally.
Added Antenna Cascade Status label to AXT630 properties panel.
Fixed an issue where the "Tx Hot" battery alert did not display for VHF, 900 MHz ISM, and 1.x GHz variants of QLX-D and ULX-D systems.
Fixed an issue where sorting the channel list by channel strip visibility in the monitor view was not working properly.
Fixed an issue where the ADX/AXT linking capability icon was not presented after relaunching the application or loading a show file.
Fixed an issue where changing the IP address of an AD610 ShowLink access point and rebooting it would cause the current channel and channel mask to be set to 0.
Known Issues
Battery type may not persist between power cycles for SLX-D transmitters on firmware version 1.0.13. To resolve, you must set the battery type on the transmitter again.
ULX-D receivers running firmware version 2.0.28 or earlier may trigger a Settings Conflict when rediscovered after updating their firmware to version 2.1 or later. There is no issue with the device—there was simply a new property added in version 2.1. To dismiss the alert, resolve the Settings Conflict by selecting the properties you wish to keep.
The Timeline System Event "Active Transmitter Online" for ULXD6/8 transmitters does not always include Transmitter Device ID in the event description.
SLX and ULX frequencies in Master List mode cannot be manually entered in the Coordination Workspace. They can, however, be coordinated and analyzed.
Notes
To operate Wireless Workbench successfully, you must run it as an administrator. This includes when updating from within the application using Wireless Workbench version 6.13.1 or prior. Consult your IT department if you have questions about enabling administrator permissions on your computer.
Opening show files created with older versions of Wireless Workbench may result in the Settings Conflicts dialog opening once the file has loaded. This is due to newly supported hardware parameters that have been introduced with updated firmware versions. To maintain all settings from the show file, select "Keep all settings from: Wireless Workbench."
Alerts logged when devices first come online may list device parameters and their values as they are being discovered even though the parameter values themselves have not changed.
The ability to request product labels through the Frequency Band Conversion Tool and Report has been discontinued. The band conversion function is still available for use. For more information, please refer to the WWB Help System in the application, or contact Shure Applications Engineering.
To operate Wireless Workbench 6.14.1 with other Shure products, reference the following list of minimum versions supported:

Axient Digital 1.3.6
Axient 2.1.11
PSM1000 1.7.10
QLX-D 2.3.24
SLX-D 1.0.13
UHF-R 1.171
ULX-D 2.4.25
SBC220/240 Two-bay Chargers 1.3.6
SBC250/450/850 Networked Charging Stations 2.4.13
SBRC Shure Battery Rack Charger 1.1.6
Shure Update Utility 2.6.0
ShurePlus Channels 1.4.6
Vergleichbare Produkte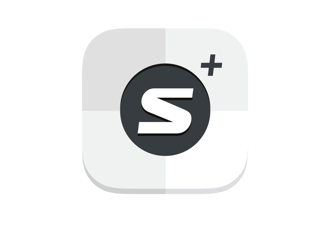 ShurePlus Channels App für iOS Geräte
ShurePlus Channels erlaubt die Überwachung bzw. Kontrolle aller relevanten Einstellungen von Funksystemen mittels iOS Geräten.
Fallstudien
Das Deutsche Schauspielhaus in Hamburg gehört mit seinen 1.196 Plätzen bis heute zu den größten Sprechtheatern in Deutschland.
Von Oktober bis Dezember 2019 tourte Sarah Connor, Deutschlands erfolgsreichste Pop- und Soulsängerin, mit ihrer Band im Rahmen ihrer Arena Tour "Herz Kraft Werke" durch die großen Hallen in Deutschland, Österreich und der Schweiz. Immer mit dabei: Ihre Custom-Made-Handsender von Shure sowie die langjährigen Audio-Weggefährten Tobi Weiser und Tom Haubrich, die sich um den Monitorsound und das Frequenzmanagement auf Basis der Axient Digital- und PSM 1000-Systeme kümmerten.
Bis zu 40 Shure Funksysteme im Einsatz bei der TV3 Show "Oh Happy Day!"