The power to manage effective meetings
SW6000
SW6000 Conferentiebeheer-software
Met de SW6000 Conferentiebeheersoftware voor Windows kunt u conferentie- en vergadersystemen configureren, bedienen, beheren en aanpassen. De software bevat vele applicaties om in combinatie met het DCS6000-systeem te gebruiken.
Met de SW6000-conferentiebeheersoftware configureert, beheert en personaliseert u alle conferentie-instellingen voor de systemen Microflex Complete en DCS6000. De software biedt alle functies die nodig zijn om conferenties en vergaderingen soepel te laten verlopen, in logische modules:
Vergader- en agendabeheer
Creëer vergaderingen met verschillende agendaniveaus, stel vergaderwijzen en -opties in en configureer de vele rapportagemogelijkheden over het verloop van de vergadering.
Sprekerbeheer
Configureer de conferentiemicrofoons, spreektijden, naamgegevens en de schema's/plattegronden van de ruimte.
Deelnemerinformatie en -functies
Voer gedetailleerde informatie in over de deelnemers en hun functies/rechten, de inlogprocedures (ID-kaart, pincodes, enz.), berichtenfuncties en tolkondersteuning.
Bediening en menu's
Stel tolkparameters in, leg verbinding met andere ruimten, importeer/exporteer agenda- en deelnemerinformatie en configureer de DCS6000-systeemonderdelen en externe applicaties.
Applicaties voor beheerder, voorzitter en deelnemers
Inclusief enkelvoudige licenties voor de CAA Conference Administrator Application en de CUA Conference User Application.
Configureren van conferenties en vergaderingen met MXC en DCS6000 conferentiesystemen
Diverse microfoonbeheermogelijkheden, met sprekerslijsten en aanvraagprocedures voor spreken en antwoorden
Inlogprocedurebeheer voor deelnemers, met registratie per pincode of chipkaart
Beheer van deelnemersprofielen met naam, titel, functie, rechten, enz.
Agendaconfiguratie op meerdere niveaus met gekoppelde documenten en internetlinks
Schema's en plattegronden voor microfoonbeheer, presentielijsten en stemmingen
Stemprocedurebeheer (met 3 of 5 knoppen)
Uitwisseling van berichten tussen conferentievoorzitter, beheerder, deelnemers en tolken
Configuratie en beheer van de tolkfuncties
Ondersteuning voor meertalige schermmenu's
Rapportagebeheer en importeren/exporteren van conferentiegegevens
Beheer over conferenties in verschillende ruimtes met één computer
Case Studies
Het beroemde stadhuis in Gdansk had behoefte aan een systeem waarmee openbare raadsvergaderingen beter te volgen zouden zijn.
De raad wilde elke spreker voorzien van een systeem waarmee ze een heldere en verstaanbare bijdrage aan het debat kunnen leveren, en dat zonder veel aanpassingen in het bestaande meubilair van de raadzaal was aan te brengen, met zo min mogelijk kabels in onopvallende en onderhoudsarme kabelgoten.
Compatibele producten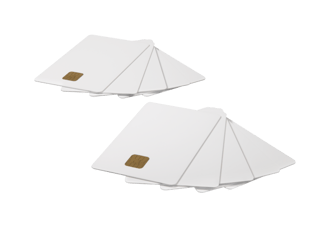 ID-kaarten voor deelnemers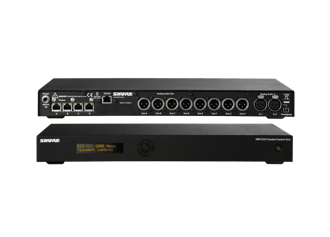 DIS-CCU Central Control Unit
Central control unit for use with MXC-series, 5900-series, or 6000-series conference and discussion units.
Support
Klantenondersteuning
Contact
Neem contact op met de Shure-klantenservice via het webformulier of de telefoon.
Contact
Hulpmiddelen
Shure Tech Portal
Complete productdocumentaties, technische ondersteuningsmaterialen, software en firmware en andere tools en bronnen voor alle Shure-producten op één plek.
Aanmelden
Release Notes
Version 9.3.0
Important
This software version is used for new SW6000 installations or to update all previous SW6000 installed versions using DIS-CCU Central Unit (CU 6005, CU 6010, CU 6011. CU 6105, CU 6110 and CU 5905 are not supported)
This version is compatible with SW6000 Software License file v1.7 only
No new SW6000 license is needed if updating from SW6000 v6.0.xxx or later versions
A new SW6000 license is needed if updating from SW6000 v5.8.xxx or previous versions
New Features
System
'Chairman' changed to 'Chairperson'
Bug Fixes
System

Participants created using CAA during a meeting (Login using code card) cannot log into the meeting.
All applications – About windows – the HTML page for 3rd-party licenses has some broken links.

CUA

If a participant is logged into a meeting using a secondary language (not the meeting default), the participant will see entries in the speak list using 'show name' as defined for the system language.
Number of speeches for a speaking delegate will be set to 0 if delegate is speaking while an agenda subject is active, and subject is set as not active. Number of speeches count remain 0 if a new subject is set active.
Using microphone control, a participant speaking at their own microphone can be moved to podium – if another participant is also speaking, both participants will have speech time reset – only the participant moved to podium should have speech time reset.
Using Microphones Control [Next on] button to put a microphone from the request list into speak, the button changes to [Mic off] – it should remain [Next on], as no microphone is selected.
Users that are set as inactive in the database do not appear in the Participant list if they log into a meeting.
MXC640 speak list etc. can show different 'Seat no.' information from what's defined in the SW6000 suite and displayed in CUA.

CAA

Meeting role agenda options field 'Description' cannot be selected if 'Title and short description' has not been checked.
In the meetings screen, if a user selects a meeting and uses Up/Down keyboard keys (↑ ↓) to change meeting selection, these keys may stop working until meeting is reselected using the mouse.
Selecting "Program 'User ID / Login code' on card" displays the window – but the window title is "ID cards".
Deleting a Namesign template in a multi-language system where the template does not have a name in all languages can cause an exception.
Deleting all meetings, creating new meetings and then deleting them can cause an exception.
Deleting existing meetings and adding a new meeting can cause an exception (addition fails).
Editing a meeting where only Meeting ID is changed, it's not possible to update data in the database.

CUI

An MXC640/DC69 unit seat set up in a 'Prepared participant seat table' meeting without a delegate assigned displays seat information as defined in the CCU component GUI – this should be seat number.
Microphone unit speak priority may persist as having no speaking rights if the CUI application is shut down while in an active meeting where a microphone has had speaking rights removed due to 'One speech per subject' functionality.
Notes
To operate MXC devices with SW6000 version 9.3.0, see the following list of minimum software and firmware versions:

MXC firmware release 9.2.0 or later