IL POTERE DI GESTIRE MEETING EFFICACI
SW6000
SW6000 Conference Management Software
SW6000 Conference Management Software offre la possibilità di configurare, controllare, gestire e personalizzare di conferenze e meeting. Comprende il controllo esteso della funzione voto, un supporto alle lingue totale, e la configurazione dell'agenda con documenti allegati e link.
MXC with SW6000 software scales to meet the needs of city councils that meet once a month, organizations that hold offsite meetings, and legislatures with intricate meeting protocols. SW6000 provides end to end capabilities that fit your requirements.
Everything at your fingertips
The chairman or administrator can control and monitor all aspects of the meeting from one interface.
Join the conversation
Intuitive, programming-free LED mute sync functionality with leading third party software codecs including Zoom and Microsoft Skype for Business.
Connected ecosystem
Offering a robust package to control meetings, operators can configure connections between rooms to external audio recording or streaming equipment and video displays.
Match YOUR meeting style
Personalized software to meet your unique requirements accommodating your organizations laws, protocols or traditions.
Meeting Administration: Create meetings with multi-level agendas, set meeting modes / options, and create or select from a range of reports on meeting details.
Speaker Management: Control conference microphones, speaking order, speech time, and name handling.
Participant Identification: Create and maintain detailed information on participants and their roles / permissions, login procedures (PIN code or NFC card, etc.), messaging functions, and multi-language support requirements.
Voting & Polling: Select from a full range of parliamentary voting options, including 2 / 3 / or 5 button, secret mode, attendance check, quorum, etc.
Information Display: Configure external video screens (inside or outside meeting room) that show agenda, speak / request list, vote results, messages, or other meeting information.
Controls and Interfaces: Set up interpretation parameters, connection to multiple rooms, import / export of agenda and participant information, as well as configuration of components
Prodotti Compatibili
FUORI PRODUZIONE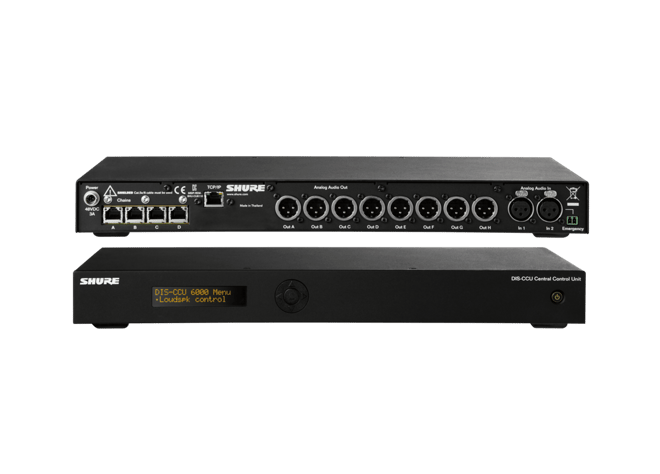 DIS-CCU Central Control Unit
L'Unità di Controllo Centrale DIS-CCU è una potente unità di controllo, basata su microprocessori, disegnata per i sistemi DDS 5900 e DCS 6000. + Modalità di funzionamento: Automatico, FIFO (First In, First On), VOX (attivazione vocale) e Manuale + 3 modalità di interruzione microfonica +Fino a 8 microfoni accessi contemporaneamente + Spegnimento Automatico delle unità di conferenza per evitare la diffusione di conversazioni informali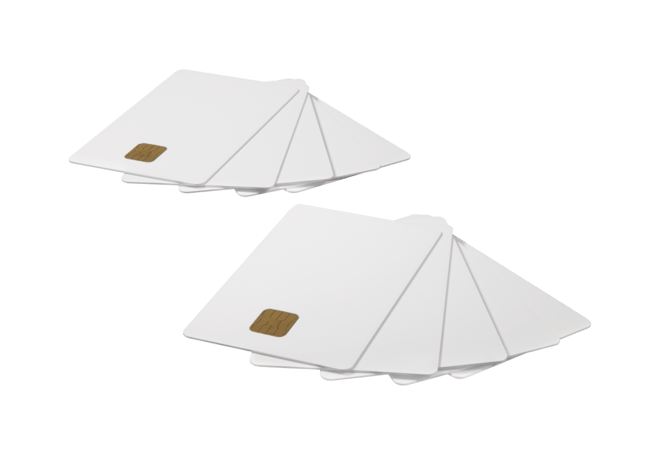 Assistenza
Supporto Clienti
Supporto & Riparazione
Informazioni dettagliate sulla politica relativa ai numeri del servizio clienti, modifiche del servizio e parti di ricambio.
Supporto & Riparazione
Contatto
Invia un ticket direttamente al team del Custromer Service Shure, o contattaci via telefono o email
Contatto
Risorse
Shure Tech Portal
La documentazione completa dei prodotti, i materiali per il supporti tecnico, software e firmware, e tutti gli strumenti e le risorse relative ai prodotti Shure, in un unico posto.
Accedi
Release Note
Version 9.3.2
Important
This software version is used for new SW6000 installations or to update all previous SW6000 installed versions using DIS-CCU Central Unit (CU 6005, CU 6010, CU 6011. CU 6105, CU 6110 and CU 5905 are not supported)
This version is compatible with SW6000 Software License file v1.7 only
No new SW6000 license is needed if updating from SW6000 v6.0.xxx or later versions
A new SW6000 license is needed if updating from SW6000 v5.8.xxx or previous versions
Bug Fixes
CUA

Using manual speech time with a chairperson set to have no speech time 'no speech time limit', the manual speech time is removed, if the chairperson is switched on/off
If speech time is in use and paused from the speech time control – the last speaker list is cleared.
Using the CUA Microphones screen with Speech Time extension control open. If user selects a delegate on the speaker list and use the speech time extension control to alter speech time for the delegate, the selection on the speakers list will jump to the topmost user in the list

CUI

Webservice – the start/stop meeting data does not contain a web_id even when one has been supplied during a webservice 'PrepareMeeting' call.

CAA

Editing users in the user table and adding a group while editing a user does not add the group to the database.
Notes
To operate MXC devices with SW6000 version 9.3, see the following list of minimum software and firmware versions:

MXC firmware release 9.2 or later
Case Study
Sono presenti due grandi altoparlanti installati nella sala principale e altri due più piccoli in prossimità della cattedra. L'audio viene distribuito principalmente tramite gli altoparlanti delle unità, mentre gli altoparlanti esterni vengono impiegati per le presentazioni e l'audio proveniente da fonti esterne. L'accesso automatico tramite schede con chip stabilisce i diritti di voto e il conteggio automatizzato delle votazioni. Un'applicazione con touch screen di grandi dimensioni per il controllo dei microfoni e delle votazioni semplifica le attività del presidente. I risultati delle votazioni vengono stampati e memorizzati all'istante, in modo che non occorra ulteriore documentazione scritta a mano. Le registrazioni audio vengono memorizzate e restano accessibili tramite protocollo FTP.
Il Consiglio distrettuale di Straubing-Bogen (noto come Landratsamt in tedesco) necessitava di un nuovo sistema di conferenza per la sala dibattiti principali, in grado di soddisfare gli standard e i requisiti tecnici più recenti.