MXWAPT4 + ANIUSB-MATRIX
MXWAPT4 + ANIUSB-MATRIX Set para videoconferencias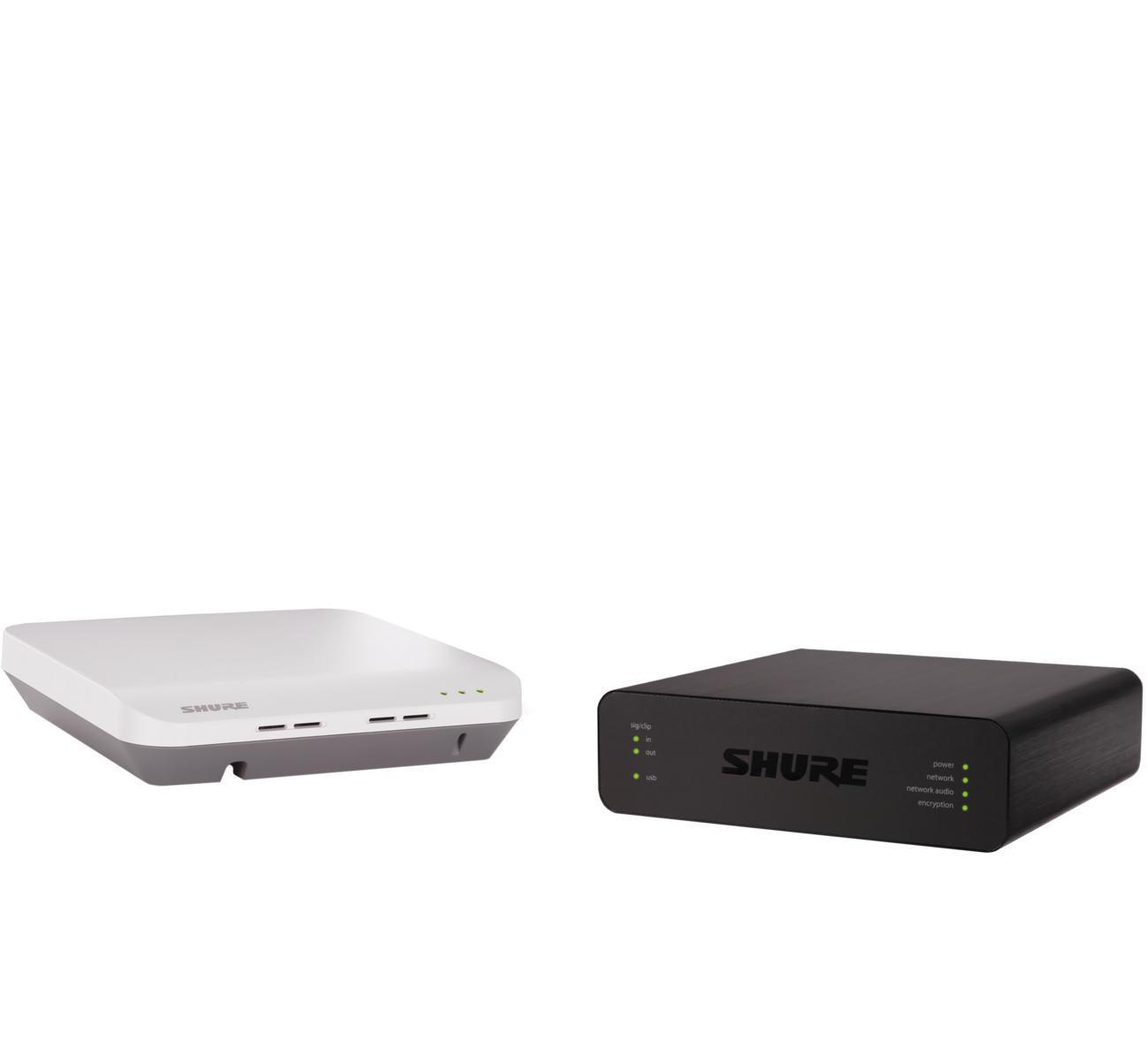 Precio Venta Público Recomendado
El transceptor de punto de acceso Microflex® MXWAPT4 junto con la interfaz de red de audio ANIUSB-MATRIX consiguen una voz natural y una inteligibilidad excelente en videoconferencias y presentaciones. Con la amplia selección de micrófonos inalámbricos, se obtiene un sistema de videoconferencia personalizable y sin licencia.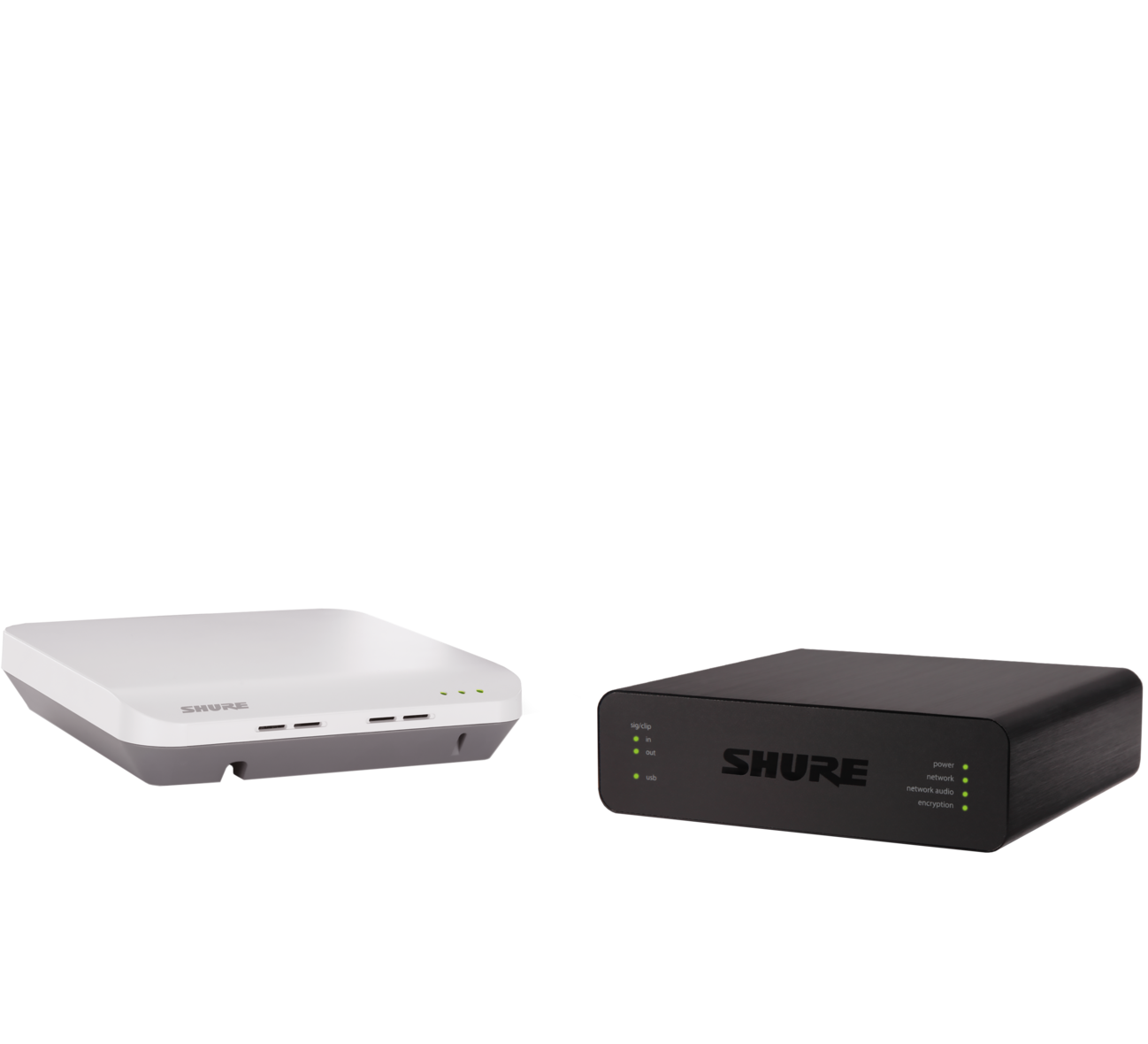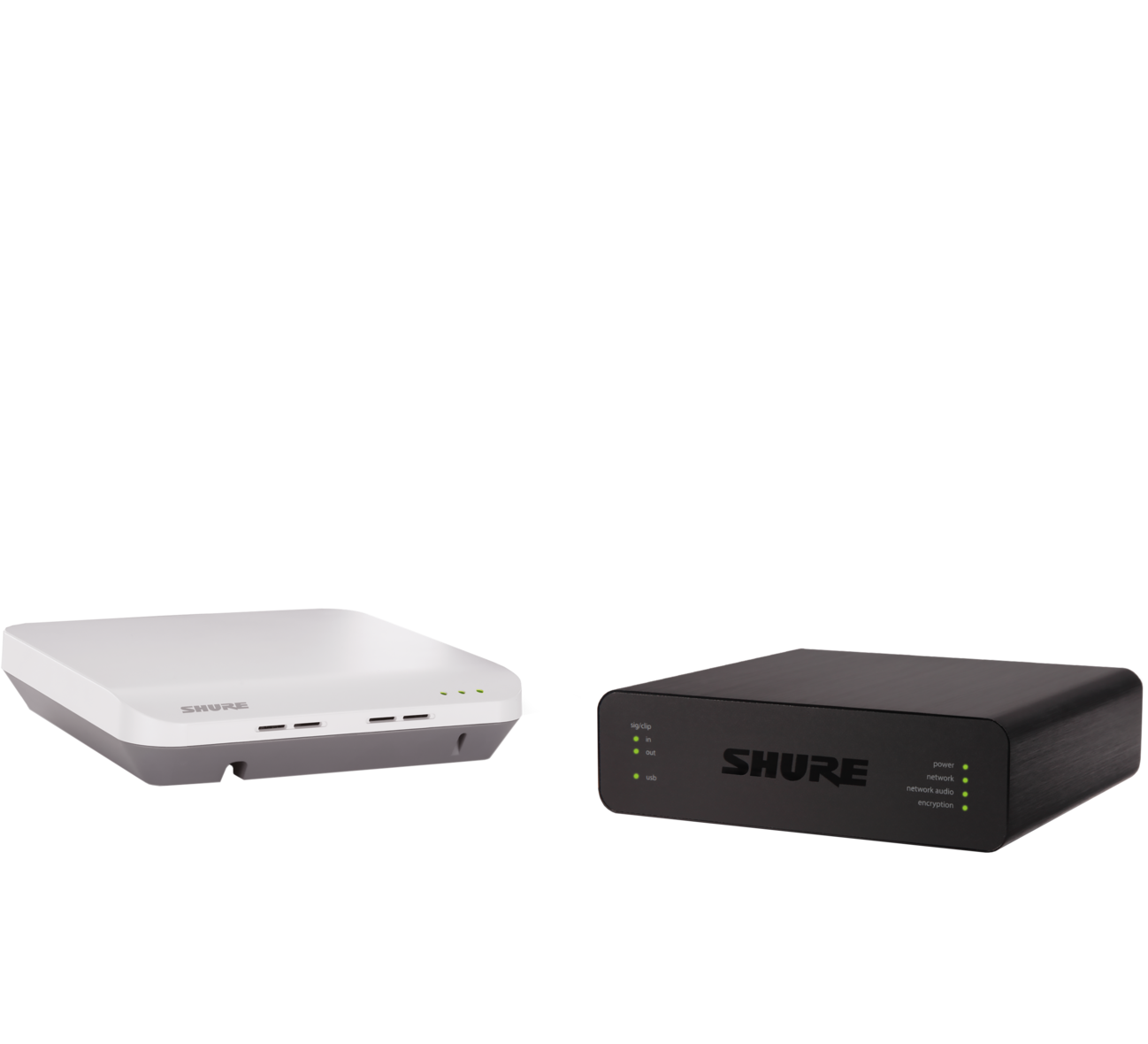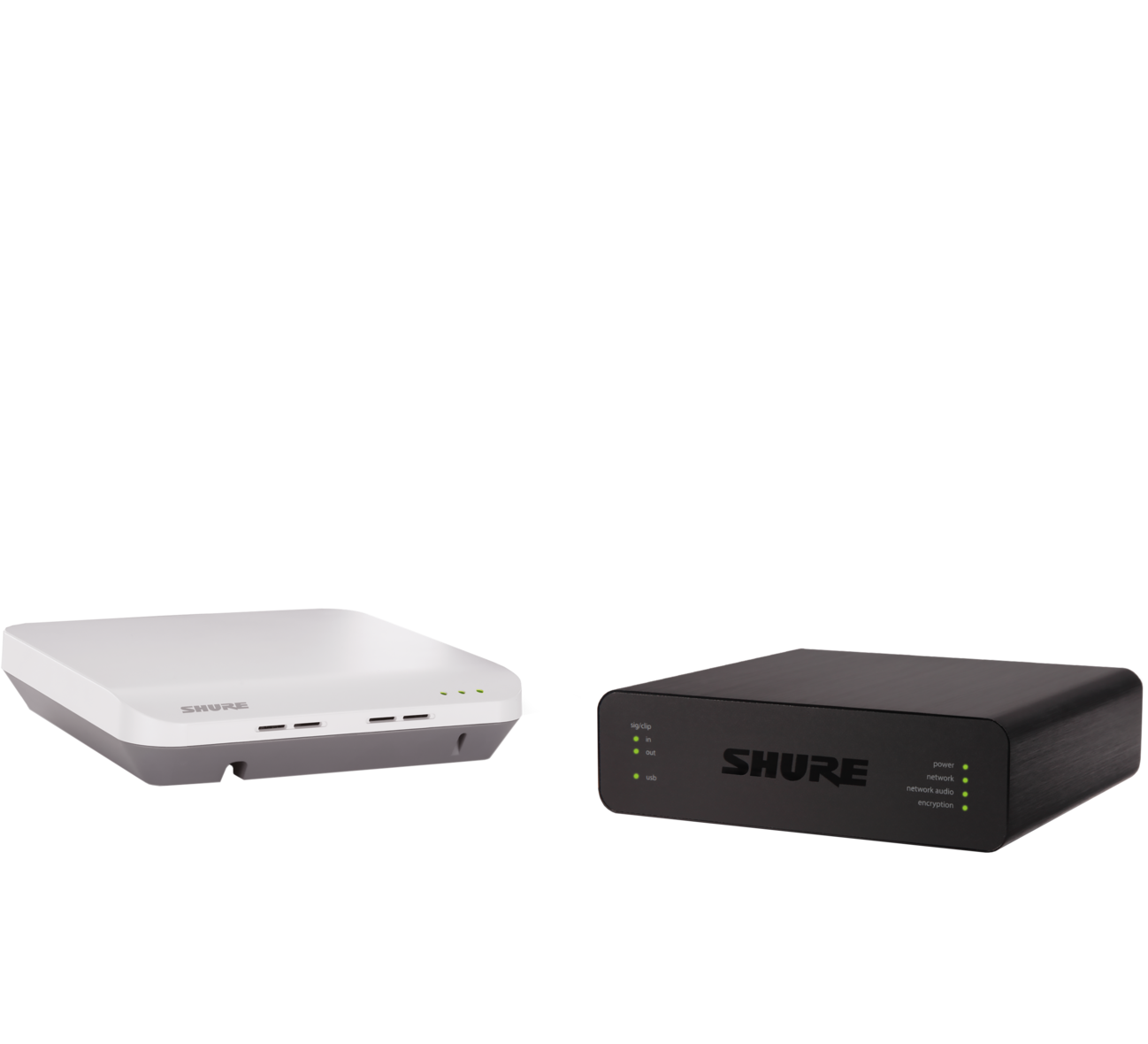 Detalles de producto
Esta combinación perfecta del micrófono con la interfaz mejora la calidad de las conferencias gracias a unas prestaciones inalámbricas fiables, así como a la cancelación de eco y la reducción de ruido conseguidos con los códecs de hardware o software, con lo que se disminuyen los costes.
La ANIUSB-MATRIX se conecta fácilmente a un ordenador con códecs de software, como Skype for Business o BlueJeans, o a otros dispositivos integrales equipados con un conector USB o de audio analógico.
Punto de acceso inalámbrico de 4 canales compatible con los sistemas de micrófono inalámbrico Microflex®.
Opera sin licencia en la banda de 1,9 GHz (o DECT).
Dante (4 entradas / 2 salidas).
Audio analógico (1 entrada por Phoenix / 1 salida por Phoenix) para el sistema audiovisual de conferencias.
Conector USB (1 entrada/salida) para un PC con la aplicación audiovisual de conferencias.
*Este set simplifica el proceso de pedidos, a la vez que supone un descuento en el precio. Los componentes se envían por separado.
Precio Venta Público Recomendado
Soporte
Customer Support
Service & Repair
Detailed policy information regarding customer service numbers, service modifications, and replacement parts.
Service & Repair
Contáctanos
Submit a ticket directly to Shure Customer Service staff, or reach out via phone or email.
Contáctanos
Resources
Shure Tech Portal
Documentación completa del producto, material de apoyo técnico, software y firmware, así como herramientas y recursos para los productos Shure, todo desde un mismo lugar.
Iniciar sesión