BETA 181
Side-Address Condenser Microphone with interchangeable capsules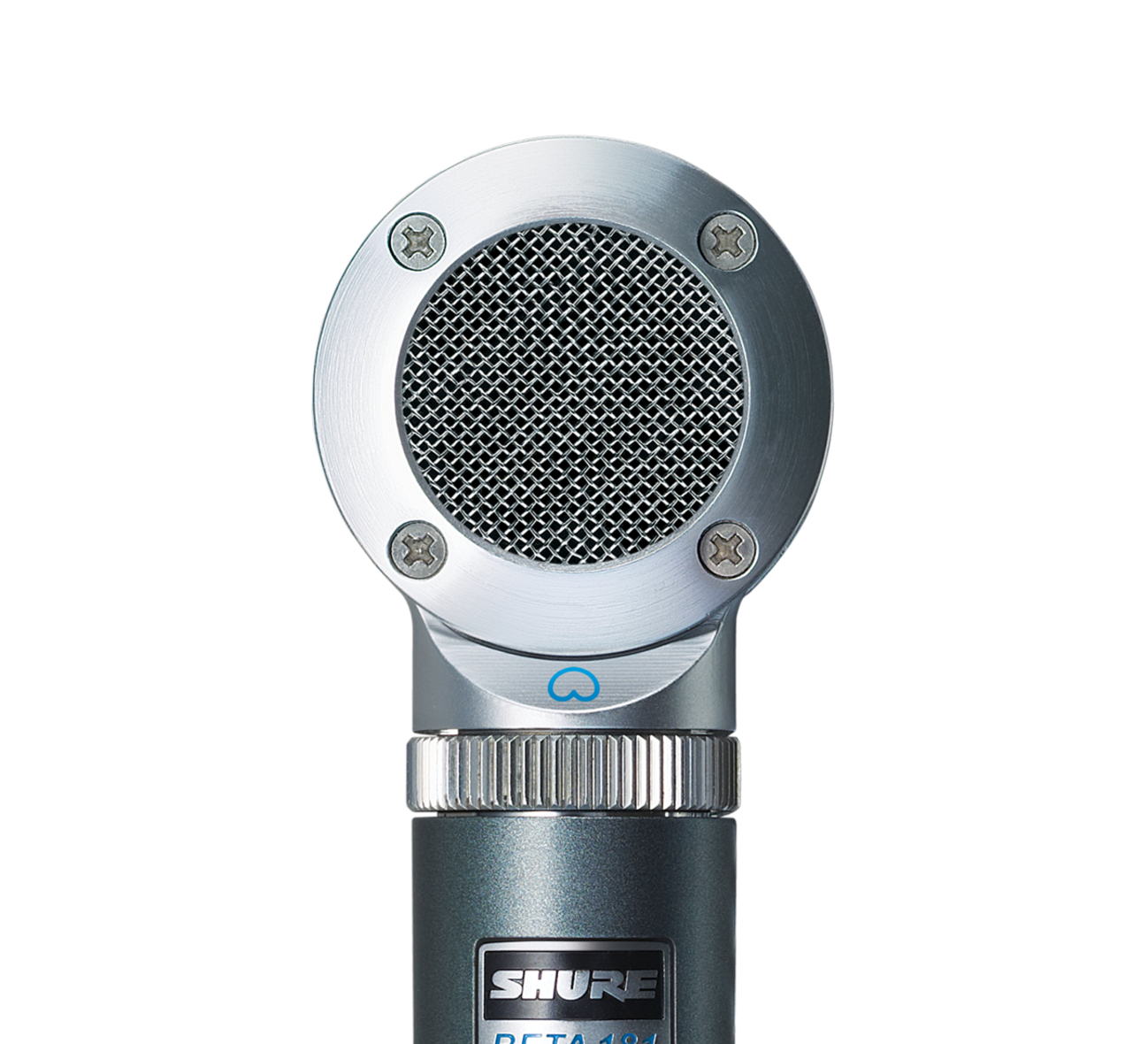 Side-address condenser microphone includes XLR preamplifier, microphone clip, windscreen, zippered case, and choice of condenser capsule. Capsule options include cardioid, supercardioid, bi-directional, and omni-directional polarities.
Product Details
Beta 181 Applications
This Beta 181 is a multipurpose instrument microphone and can be used on a wide variety of applications including guitars, bass and drums (overheads and snares). A total of four different capsules (Cardioid, Supercardioid, Bi-directional, Omni-directional) are available, allowing you to interchange them according to application.
Interchangable Capsule Options
The RPM181/C is a cardioid condenser capsule for the Beta 181. The RPM181/S is a super cardioid condenser capsule for the Beta 181. The RPM181/BI is a bi-directional condenser capsule for the Beta 181. The RPM181/O is a omni directional condenser capsule for the Beta 181.
Applications for the different capsules
The cardioid capsule is best suited to overheads, piano and acoustic instruments. You can also use the cardioid capsule for M/S stereo micing (in conjunction with another microphone with a bi-directional capsule). The supercardioid capsule is best suited to snare, toms, acoustic instruments and other forms of close distance micing. The omni-directional capsule could be used for choirs, orchestras and ambient recording applications. Lastly, the Bi-directional capsule can be used for mono overheads, or for the recording of two instruments simultaneously on one channel.
In the Box
The Beta 181 can be purchased with any one of the four mic capsules available. You'll then need to buy any additional capsules you want seperately.
Interchangeable polar pattern capsules attach to a compact preamplifier with integrated XLR connections
Precision-engineered, compact side-address design features innovative locking ring to provide secure connection between capsule and preamplifier
Frequency response tailored for wide dynamic range applications for use in high SPL environments
Support
Customer Support
Service & Repair
Detailed policy information regarding customer service numbers, service modifications, and replacement parts.
Service & Repair
Contact Us
Submit a ticket directly to Shure Customer Service staff, or reach out via phone or email.
Contact Us
Resources
Shure Tech Portal
Complete product documentation, technical support materials, software and firmware, and other tools and resources for all Shure products, in one place.
Sign In
Comparable Products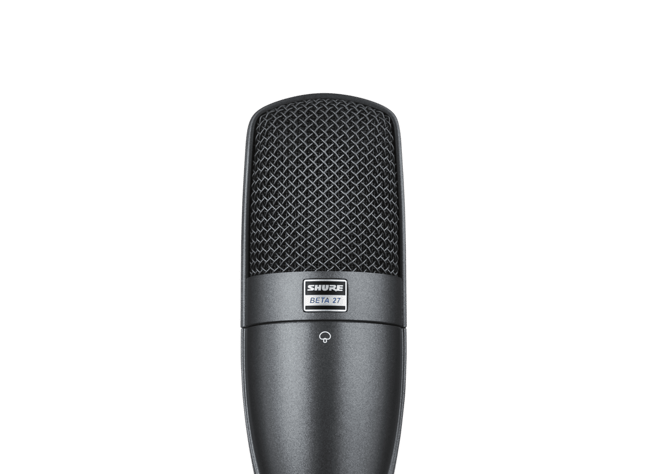 Instrument microphone stands out as the only side-address, supercardioid condenser microphone designed for professional sound reinforcement.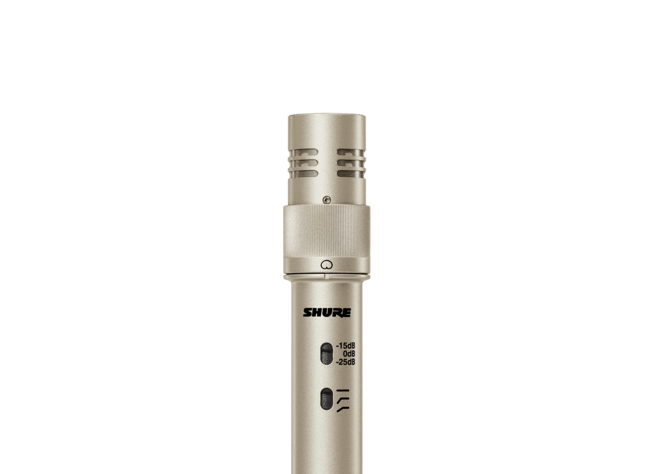 Dual Pattern Instrument Microphone
End-address condenser microphone with mechanically switching dual polar patterns.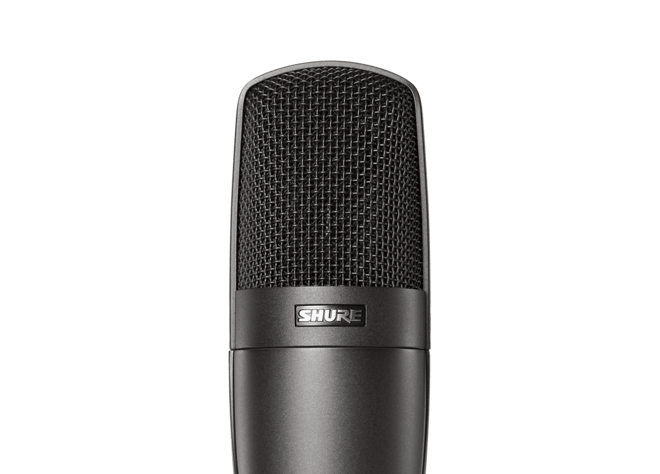 Cardioid Condenser Microphone (Charcoal or Champagne)
Embossed single-diaphragm, side-address microphone for highly critical studio and live sound productions.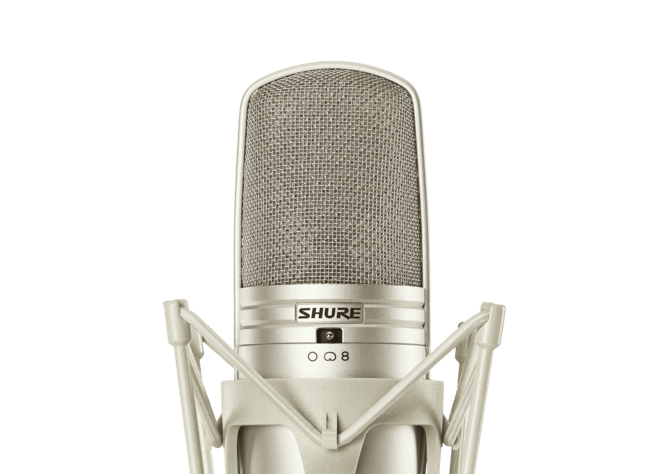 Large Diaphragm Multi-Pattern Condenser Microphone
Premium microphone with three polar pattern options (cardioid, omnidirectional, bidirectional).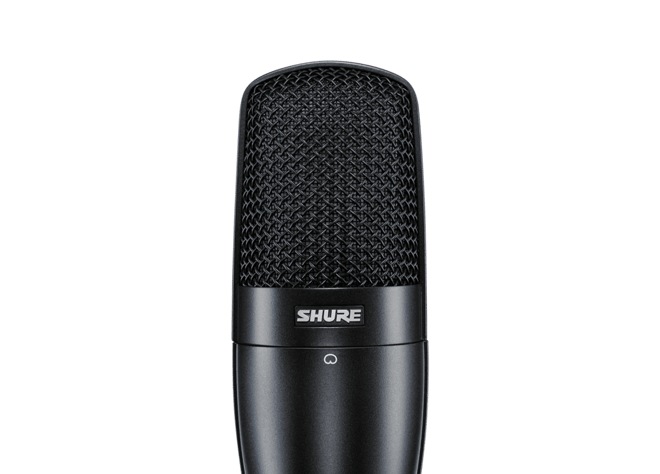 Professional Large Diaphragm Condenser Microphone
Cardioid large diaphragm condenser microphone delivers exceptional stage and studio performance applications.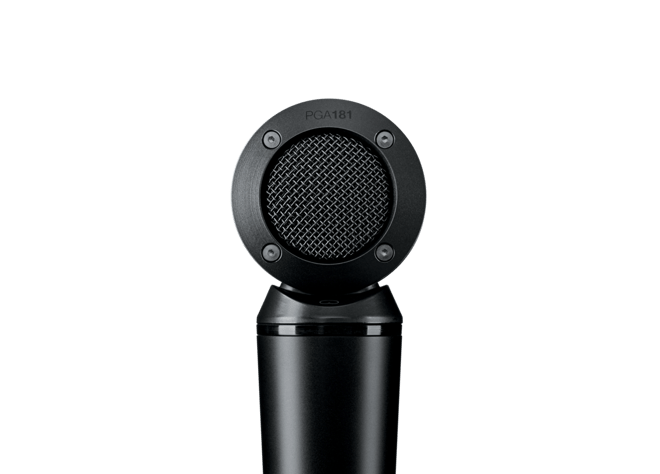 Side-Address Cardioid Condenser Microphone
Side-address cardioid condenser microphone delivers excellent sound for a variety of applications and includes stand adapter and zippered pouch.