Discontinued
Let the world become your stage
SE425 Wireless
Sound Isolating™ Earphones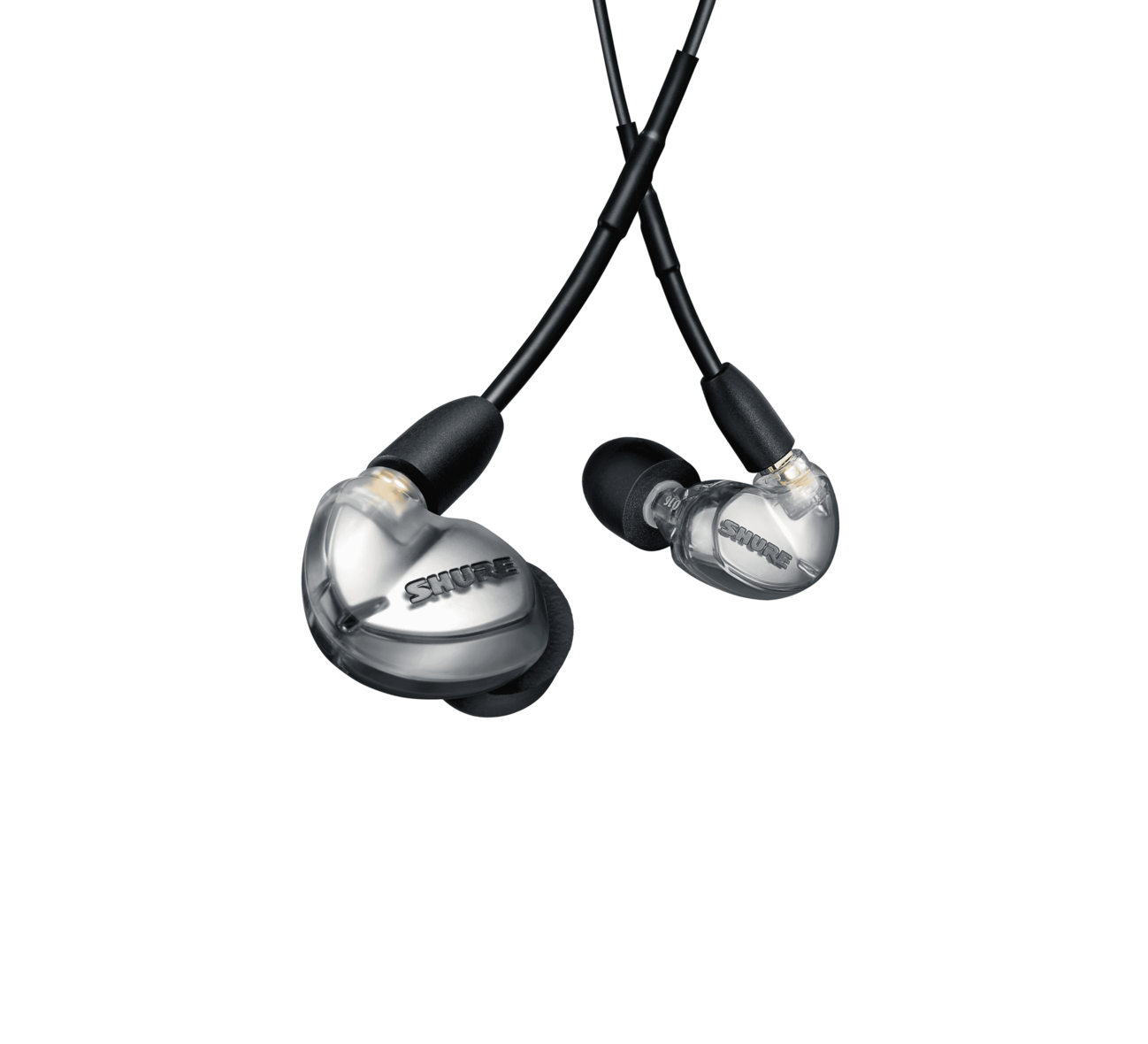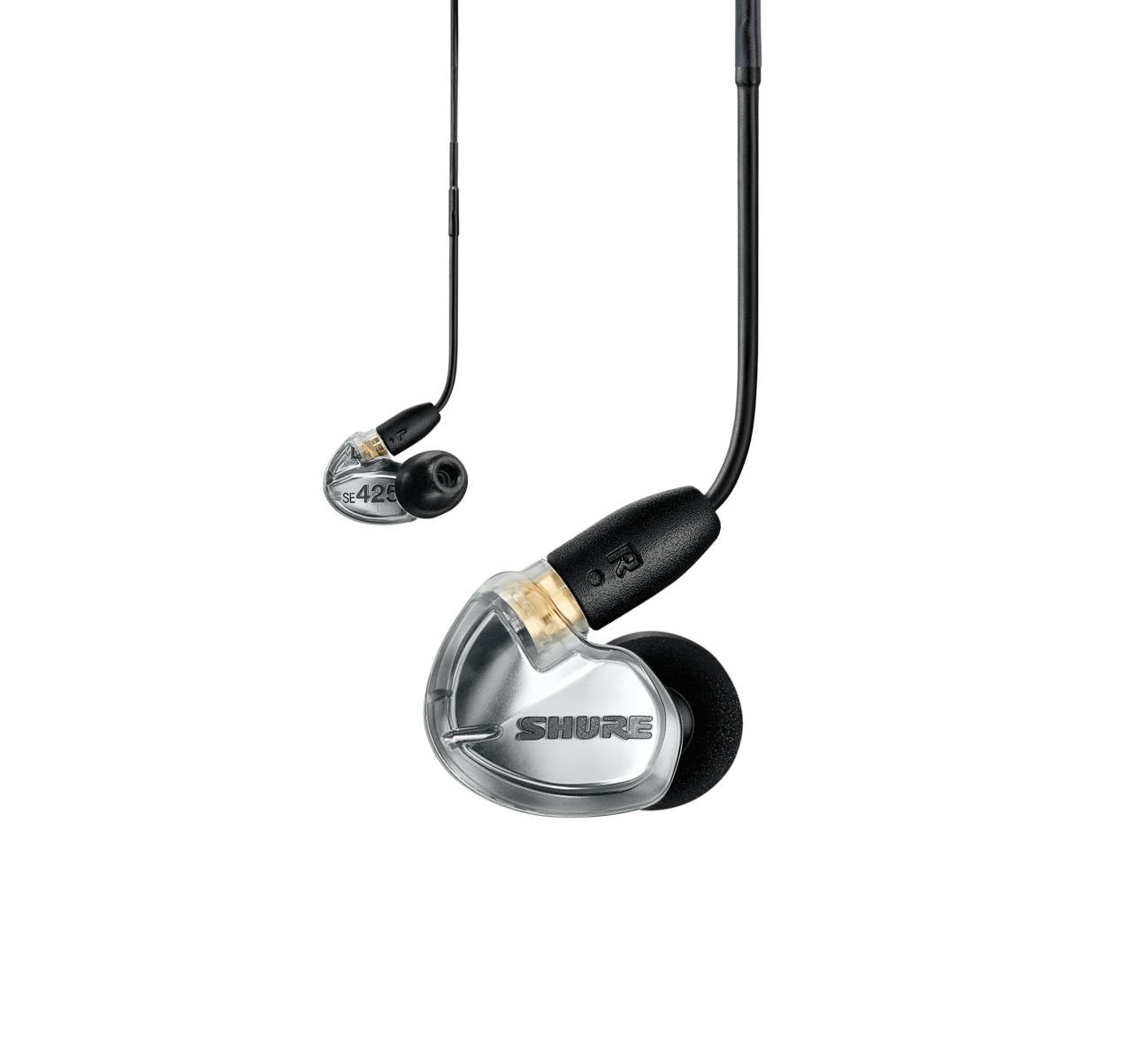 Available in a striking silver color, the SE425 allows you to hear your music the way it was meant to be heard - the way your favorite artists intended. This is what true-to-life sounds like, when accuracy is important and range is imperative. Welcome to the big time.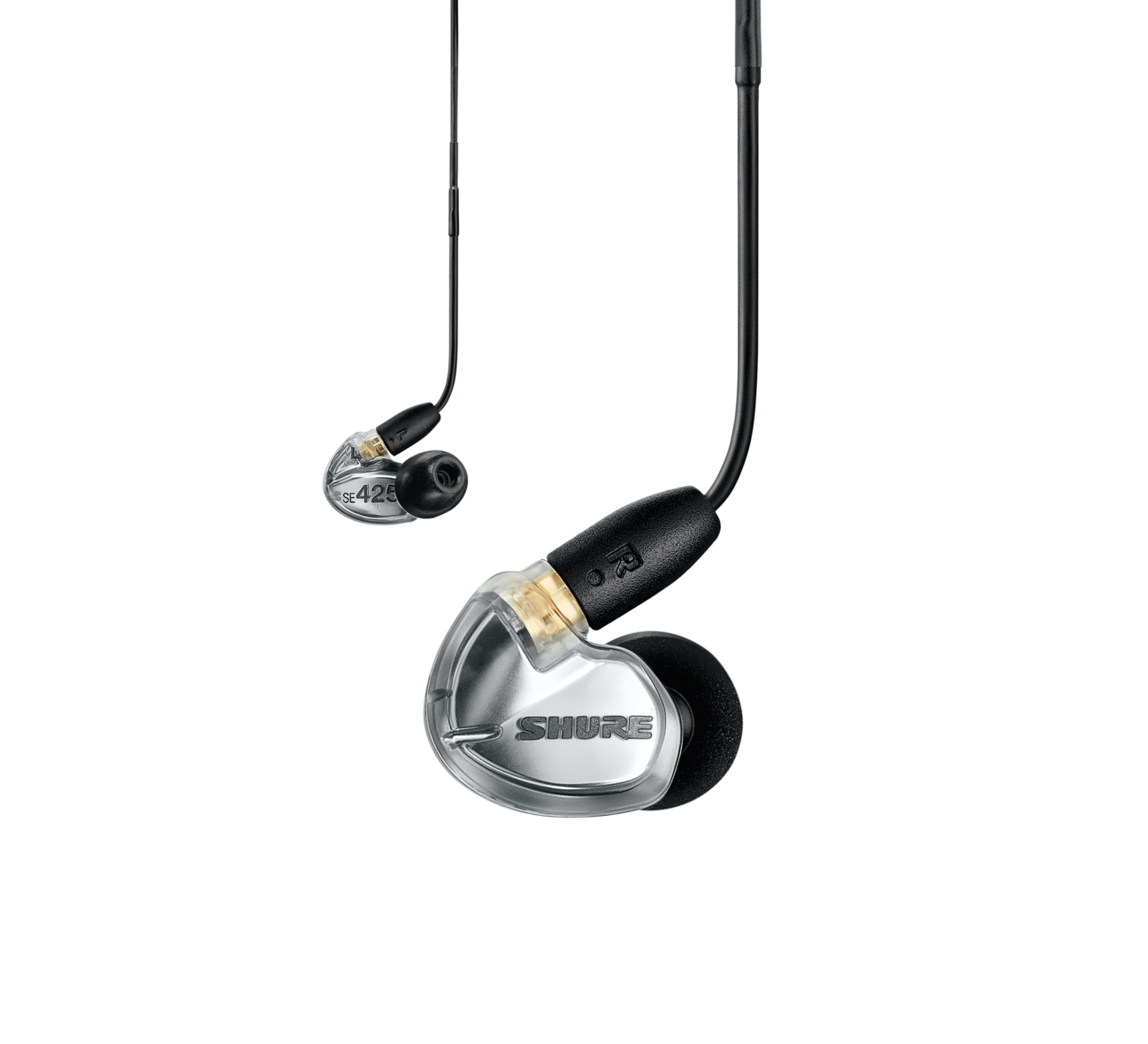 Product Details
Sound Isolating Design
Comfortable sound isolating sleeves block up to 37 dB of ambient noise. Sound isolation technology prevents outside noise from interfering with your listening experience, whether onstage or on-the-go. Shure Sound Isolating Earphones require a proper fit to achieve the best sound.
Unmatched Personalization and Comfort

Ergonomic, Professional Design
Lightweight, low-profile shape with optimized nozzle angle is designed to rest comfortably in the ear.
Over-the-ear configuration keeps cables out of the way.

Detachable Cable with Wireform Fit

Durable Kevlar™ reinforced cable allows easy replacement or customization.
Formable wire ensures secure placement, and over the ear configuration keeps cables out of the way.
Gold-plated MMCX Connector has a lock-snap mechanism allowing 360 degree rotation for comfortable fit.

Premium Fit Kit Includes

Sound Isolating Sleeves
The role of the included sound isolating sleeves is twofold: blocking ambient noise and ensuring a comfortable, customized fit. Because every ear is different, the Fit Kit includes three sizes (S, M, L) of the flex and black foam sleeves as well as 1 pair of triple flange and 1 pair of universal fit yellow foam sleeves. Experiment with the size and style that creates the best fit for you. A good seal is key to optimizing sound isolation and bass response as well as maximizing comfort during extended wear.
Carrying Case
A durable and compact carrying case is included to provide a convenient, tangle-free solution to store and travel with your earphones.
1/4" Adapter
An 1/8" (3.5 mm) to 1/4" converter for all Shure earphones that offers a solution for home stereos or other applications with ¼" jacks.
Support
Customer Support
Service & Repair
Detailed policy information regarding customer service numbers, service modifications, and replacement parts.
Service & Repair
Contact Us
Submit a ticket directly to Shure Customer Service staff, or reach out via phone or email.
Contact Us
Resources
Shure Tech Portal
Complete product documentation, technical support materials, software and firmware, and other tools and resources for all Shure products, in one place.
Sign In
Documentation
User Guide & Specs
insert_drive_file

insert_drive_file
Comparable Products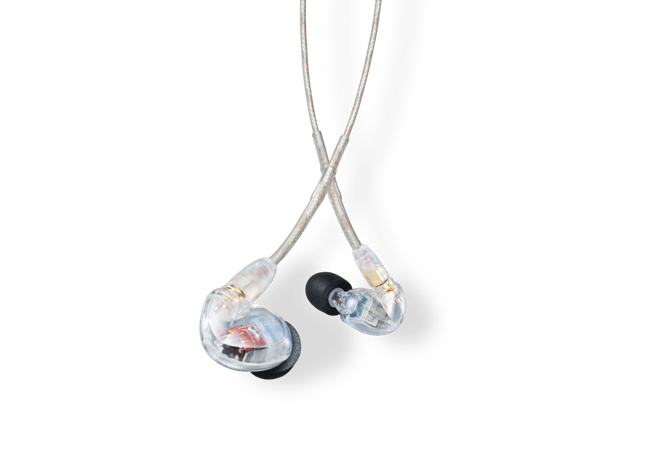 Professional Sound Isolating™ Earphones
SE425 Professional Sound Isolating™ Earphones deliver accurate, natural sound through dual high-definition drivers in a durable, discrete design with detachable 3.5 mm audio cable.
Sound Isolating™ Earphones
The AONIC 3 Earphones feature striking full-range sound in the smallest earphone design from Shure.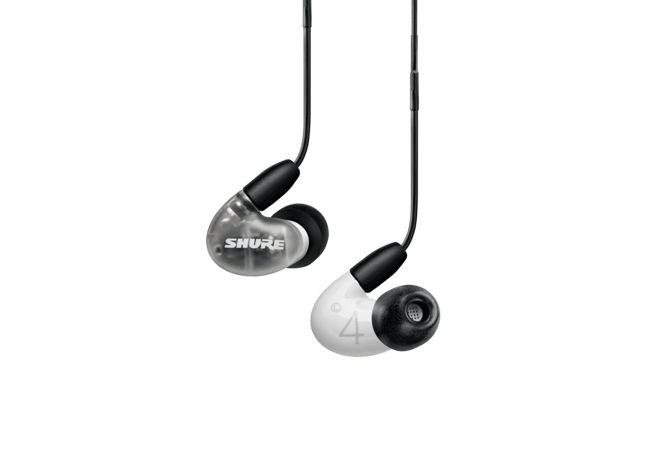 Sound Isolating™ Earphones
The AONIC 4 Earphones feature a dual-driver hybrid design specially tuned for detailed sound and distinct separation of musical elements.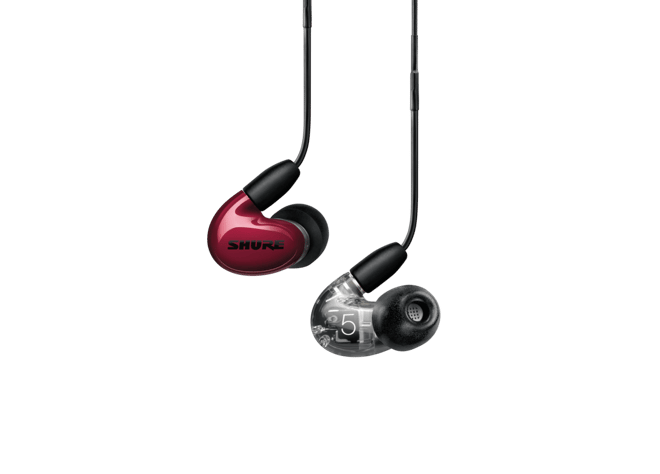 Sound Isolating™ Earphones
The AONIC 5 Earphones feature three high-definition balanced armature drivers for spacious, remarkable sound with clean, natural bass.
Discontinued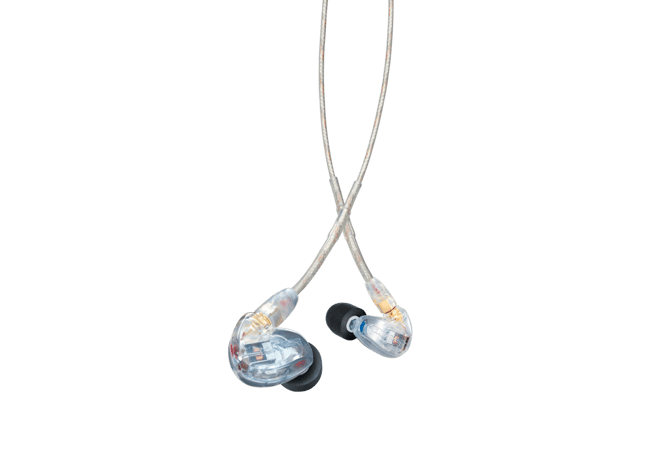 Sound Isolating Earphones
Sound isolating earphones deliver crisp, clear audio from single High Definition MicroDrivers and BassPort technology.
Discontinued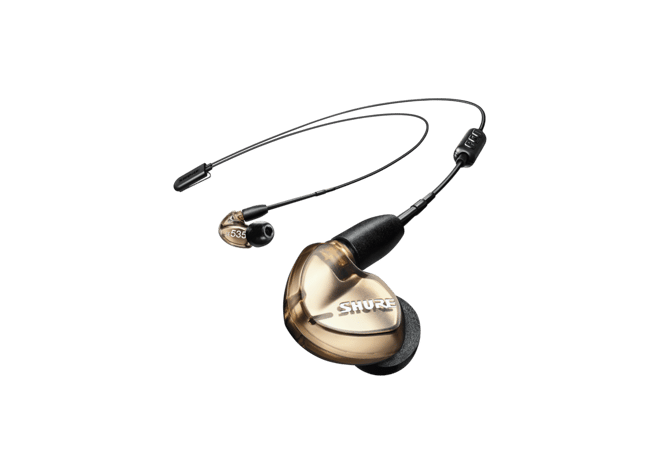 Sound Isolating™ Earphones
Put them in your ears and hear your world expand, because SE535 Sound Isolating™ Earphones deliver cinematic sound that will envelop your brain.
Discontinued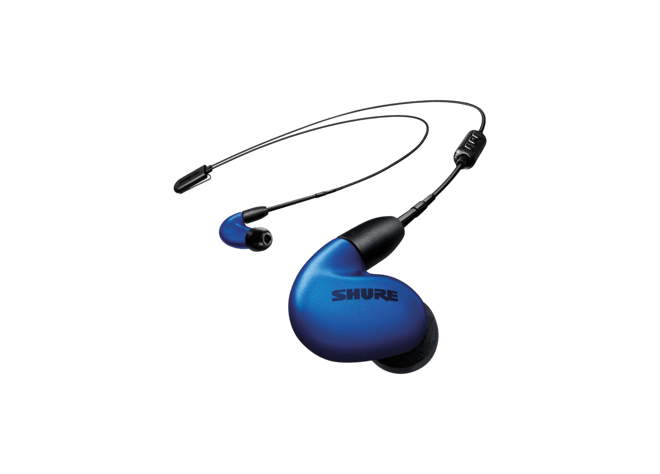 Sound Isolating™ Earphones
The SE846 is enlightened listening at its finest, with state-of-the-art, unparalleled audio via four custom-engineered drivers.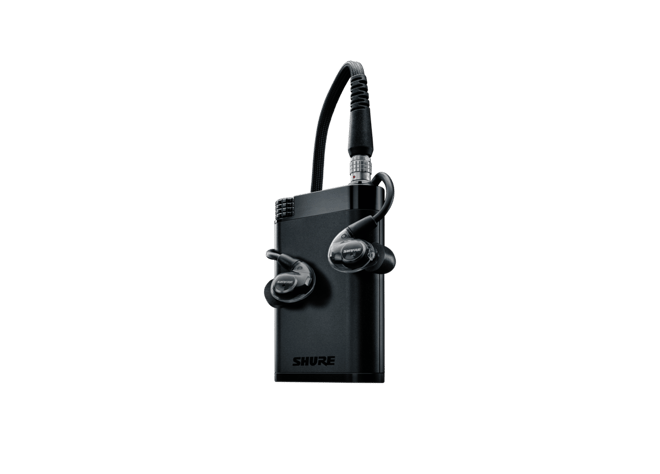 Electrostatic Earphone System
Premium Sound Isolating™ electrostatic earphone system for use with portable media players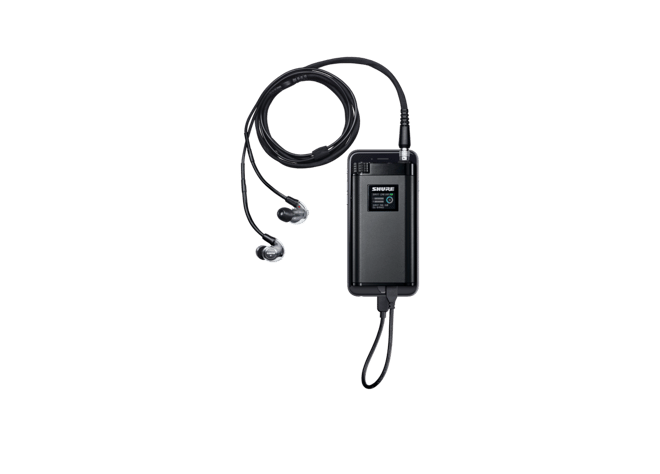 Electrostatic Earphone System
Electrostatic earphone system consists of single-driver, electrostatic earphones matched to a USB digital-to-analogue-converter with EQ control.
Discontinued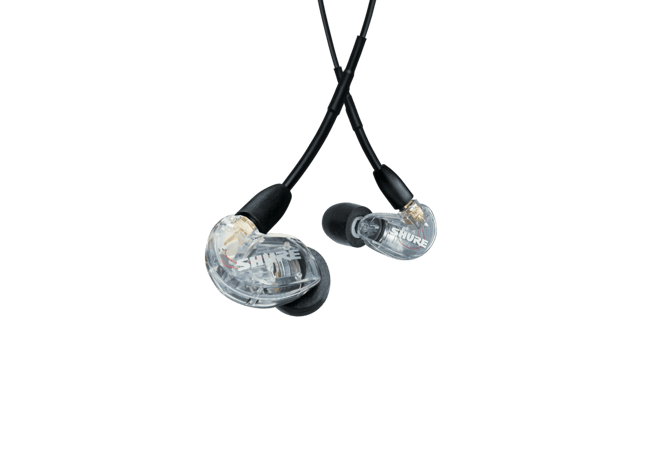 Sound Isolating™ Earphones
The SE215 provides immersive sound that turns your commute into a concert and your workout into the discovery of new musical dimensions.