SBC250
2-Bay Networked Charging Station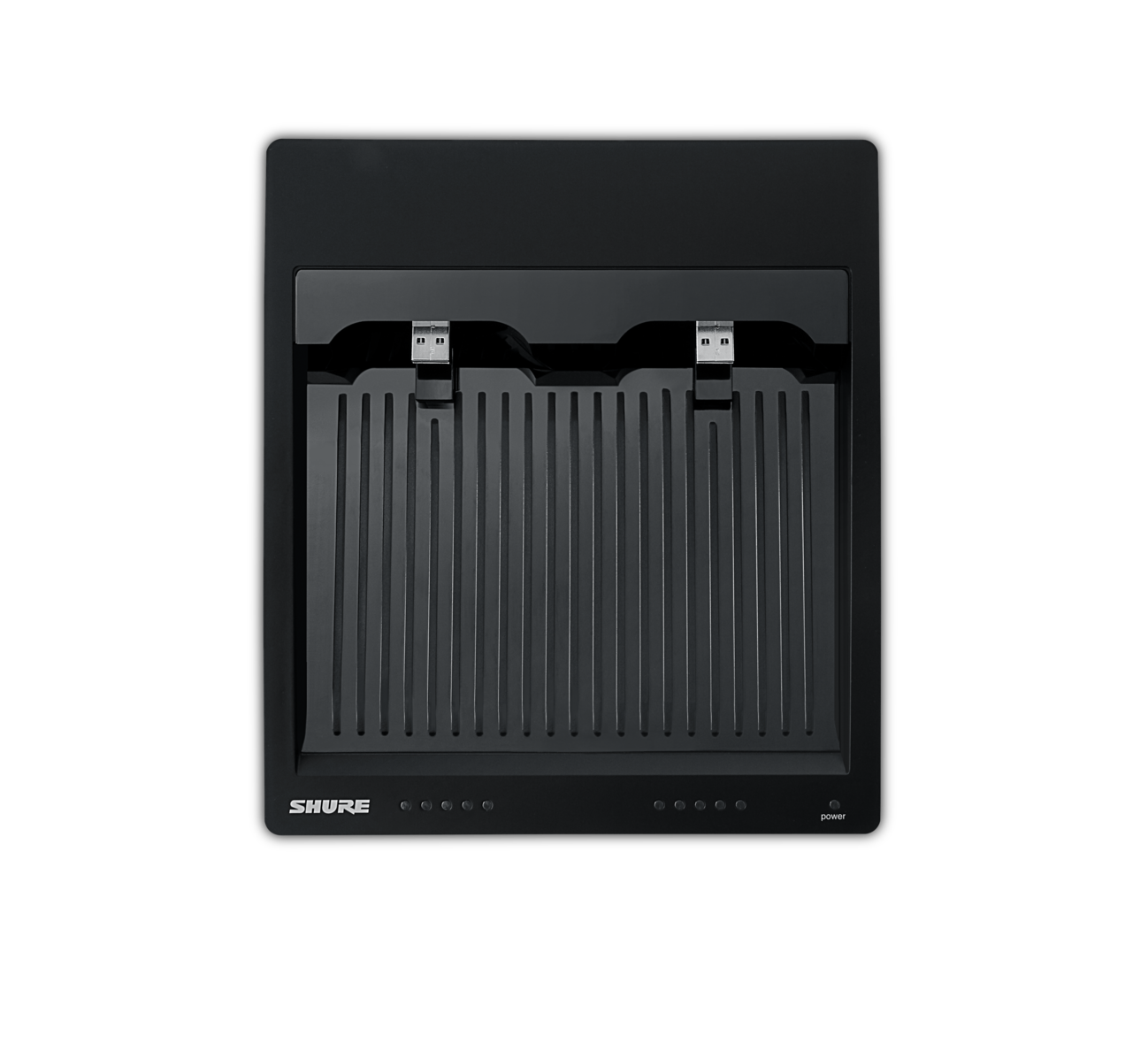 Compact networked two-bay docking station charges ULXD6 or ULXD8 transmitters and can be rack-mounted or wall-mounted with optional URT3 rack tray.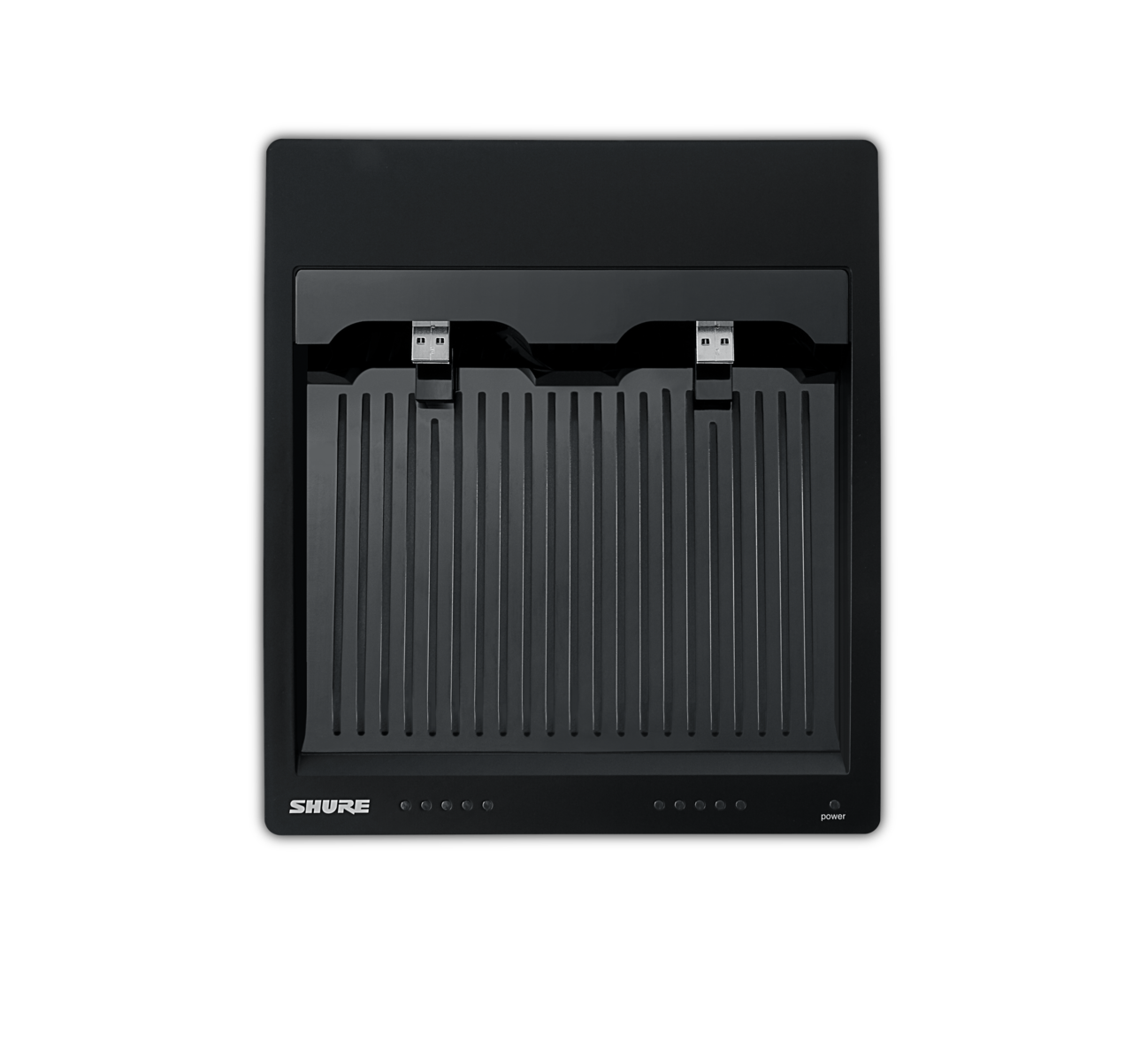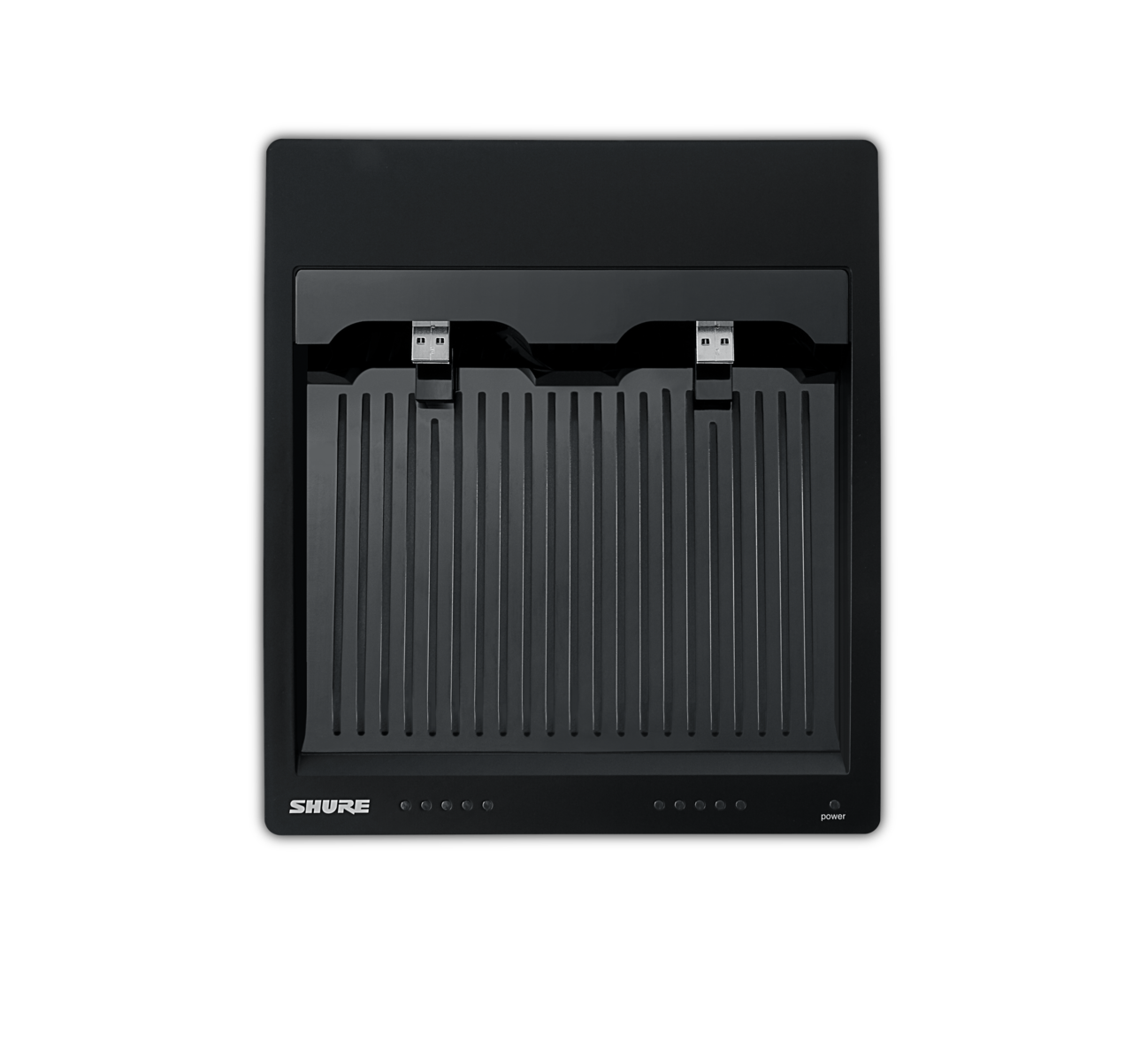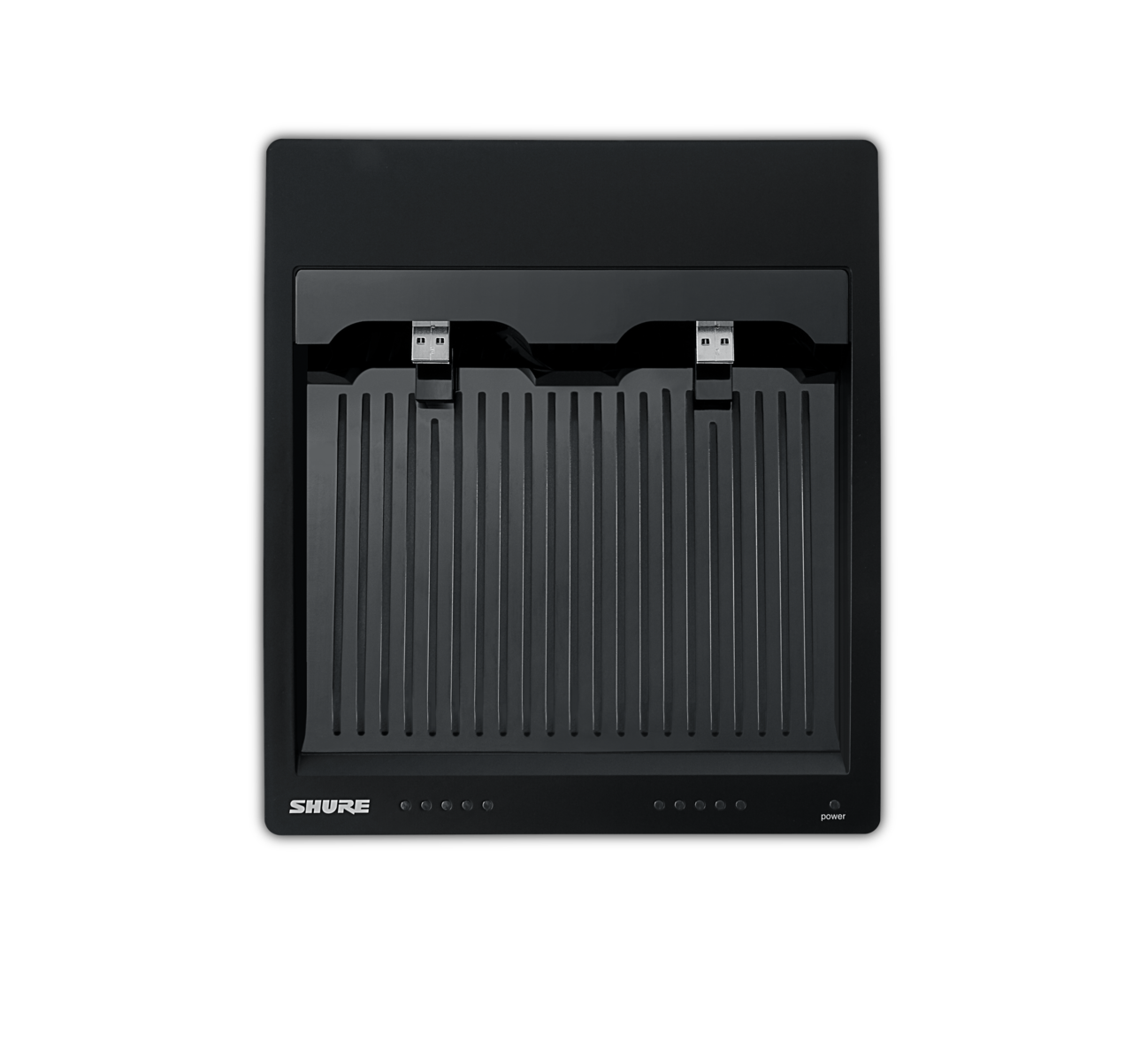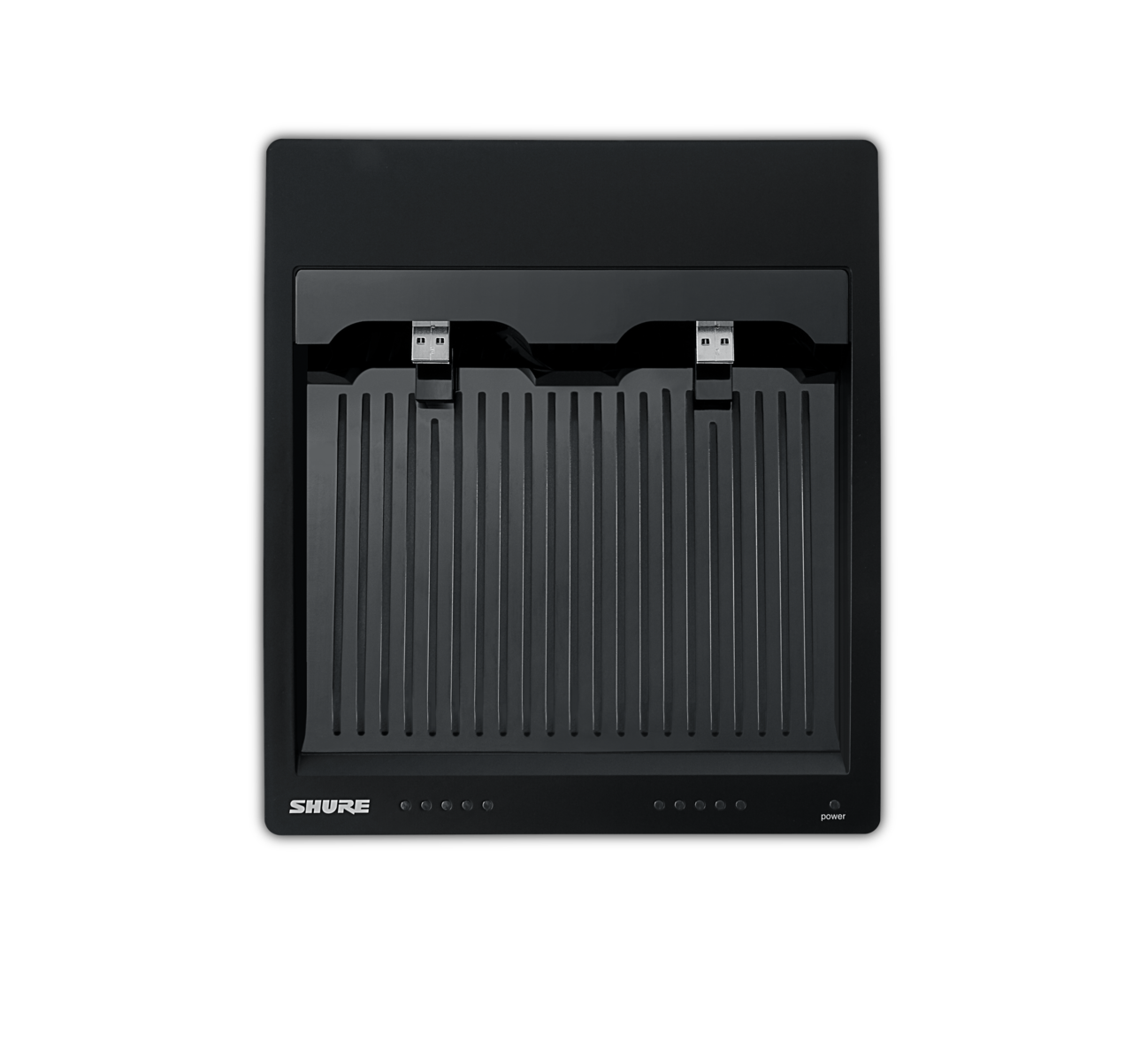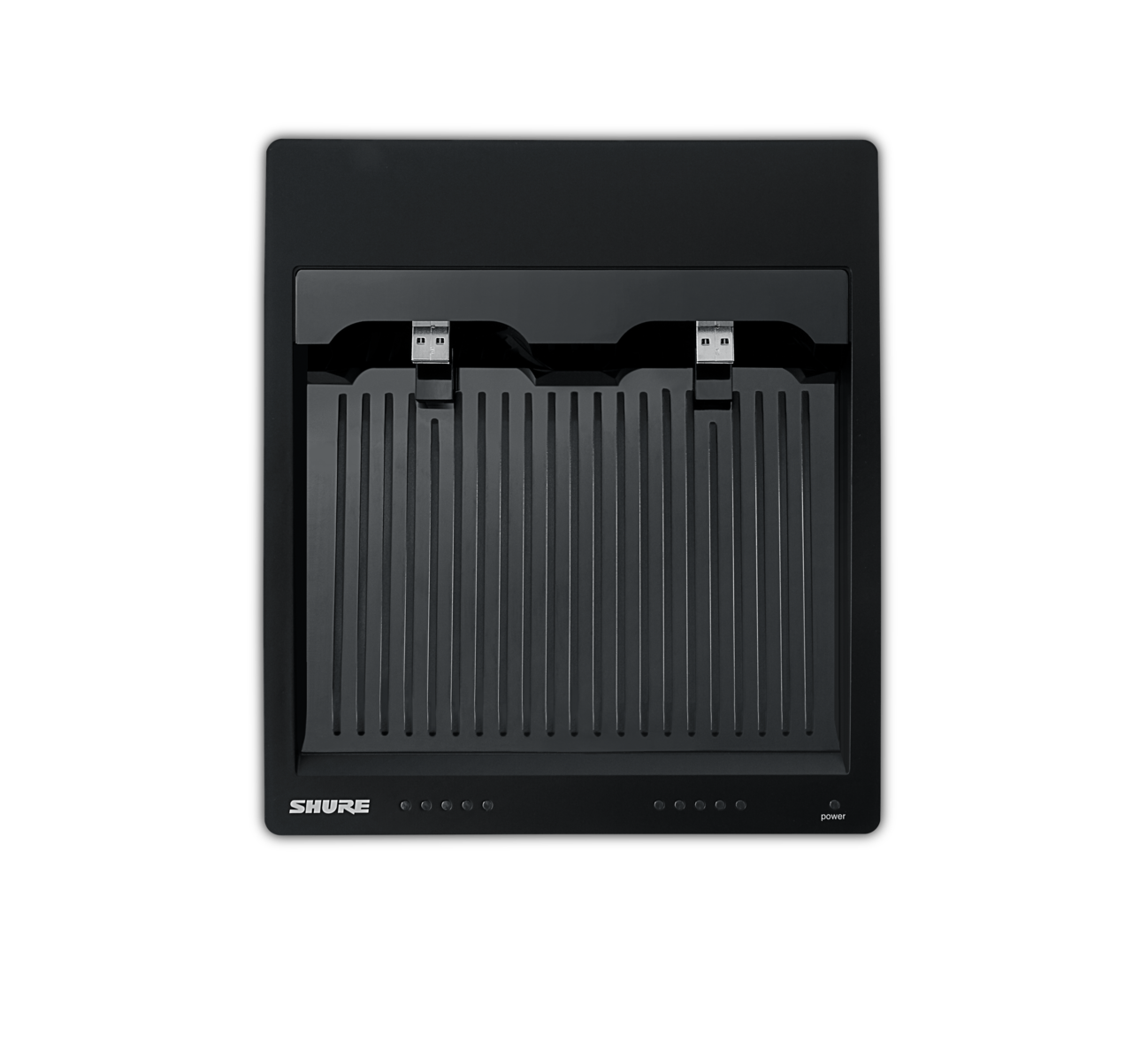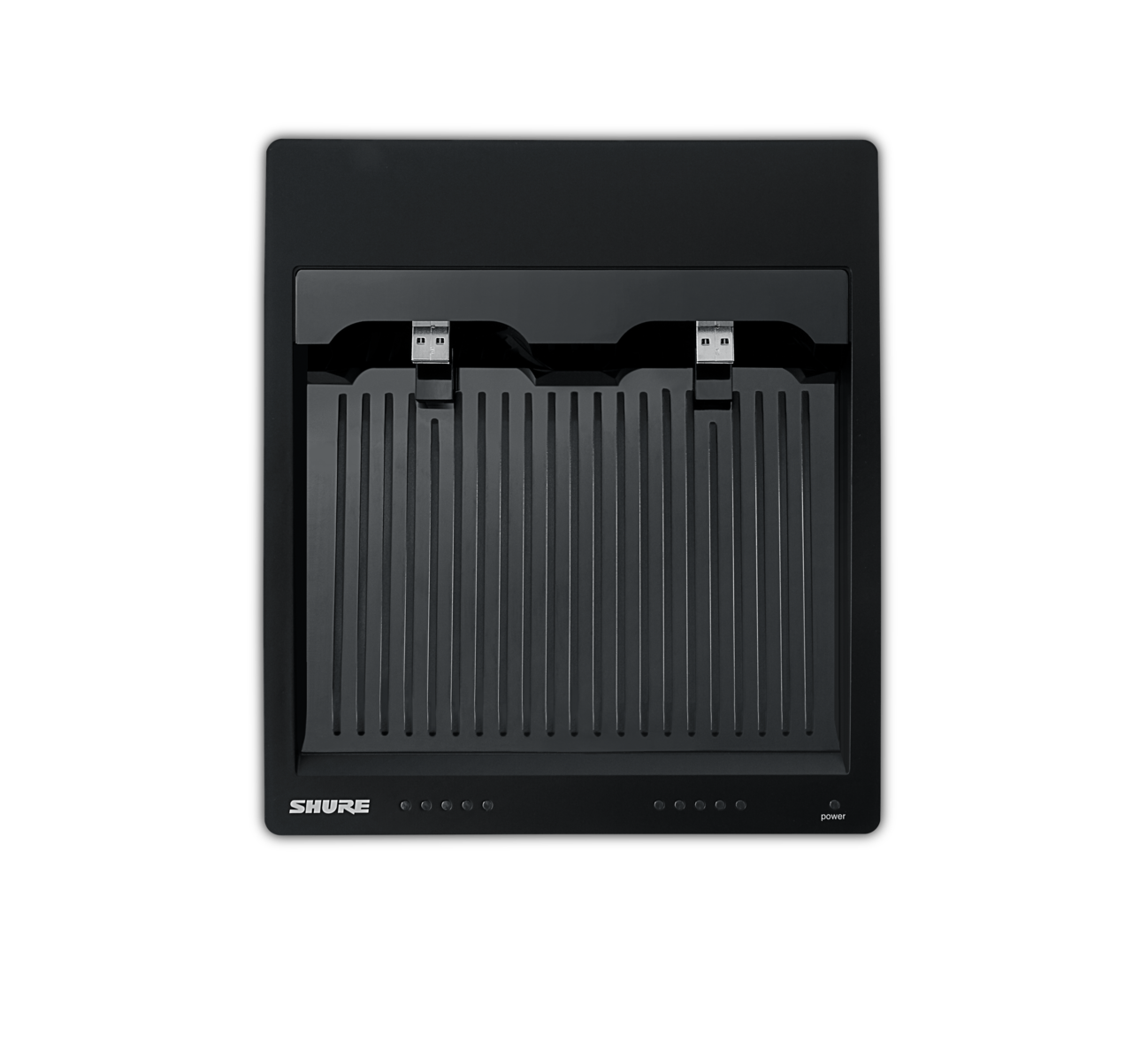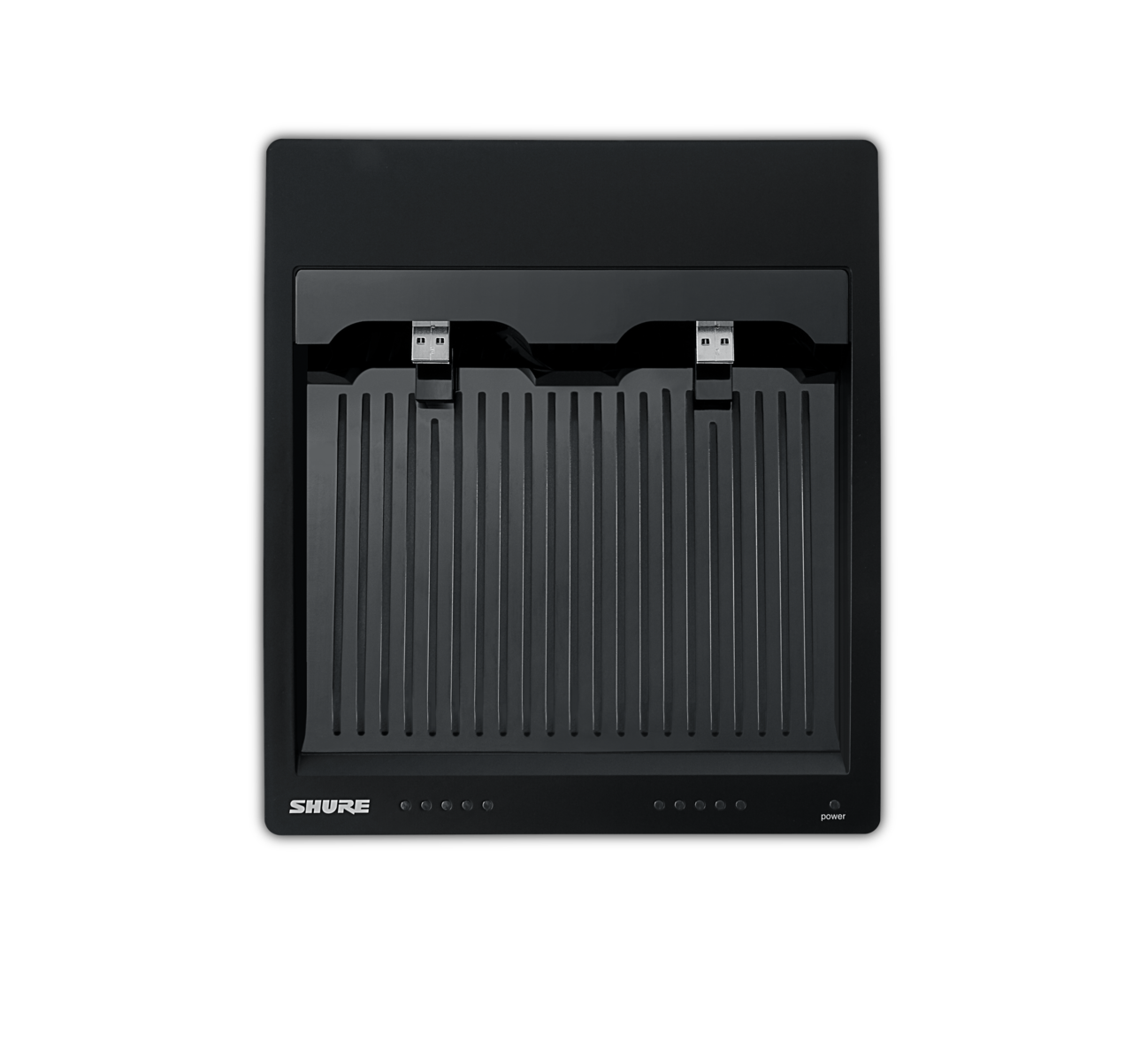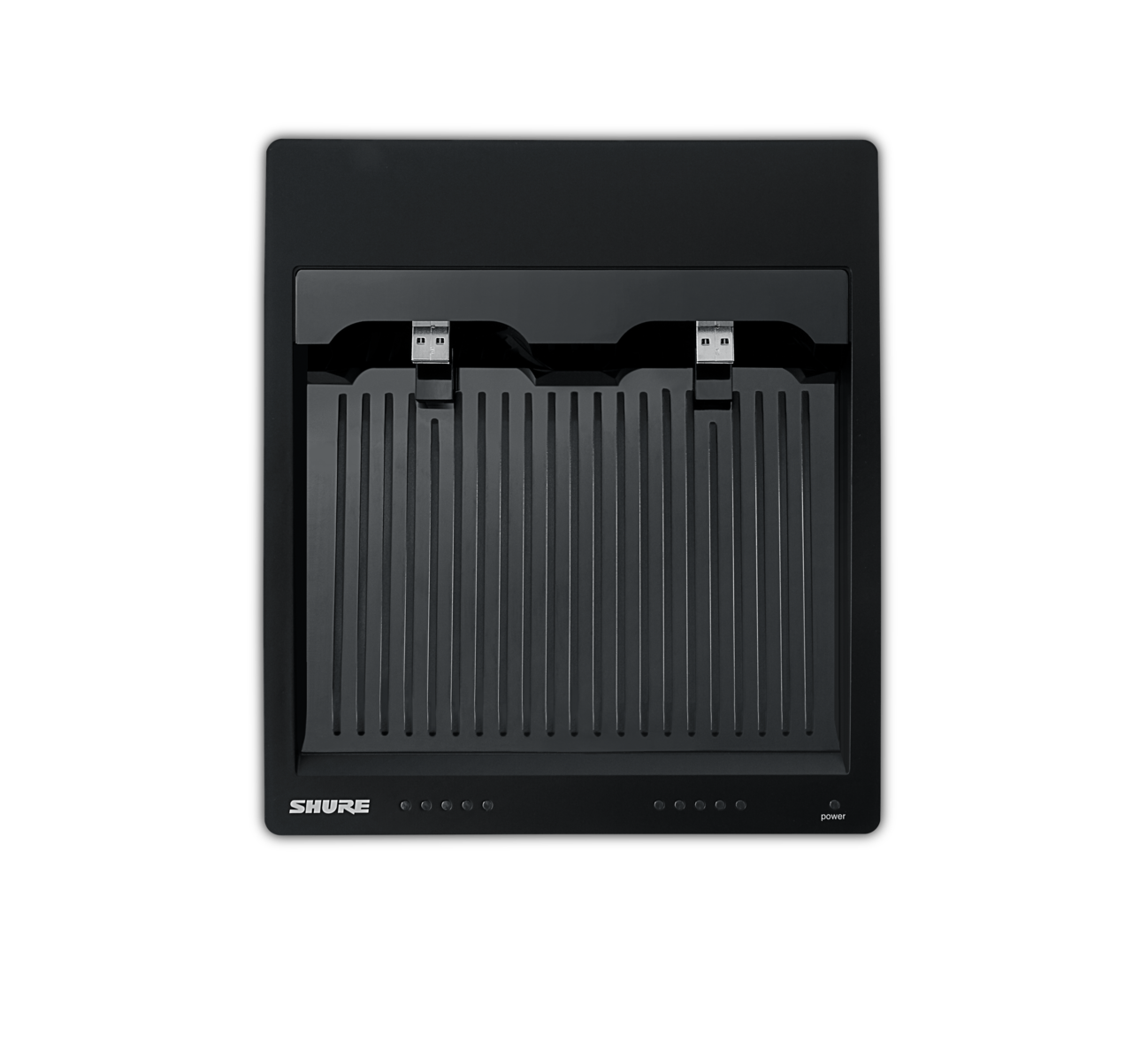 Product Details
The SBC250 Networked Charging Station allows up to two ULXD6 or ULXD8 transmitters that are equipped with the sb900b rechargeable battery to be charged quickly and conveniently. Transmitters simply slide into the charger; it is not necessary to remove the sb900b battery. Bi-color LEDs indicate charging status. When connected to a network, the charging status of each transmitter can be viewed remotely. Transmitter settings or firmware can be updated while the transmitters are in the charger using Shure Wireless Workbench® or SystemOn™ Audio Asset Management software, or through a third-party room control system. The SBC250 can be also be rack or wall-mounted with optional URT3 rack tray.
Supplies full charges in three hours, 50% charge in one hour
Charge status bi-color LEDs for each transmitter
Facilitates transmitter setting adjustments and firmware updates when networked
Two SBC250 units can be rack or wall mounted side-by-side with URT3 tray (for use with ULXD6 boundary transmitters only)
Sleek, low profile design integrates into virtually any room aesthetic
Internal power supply
Compatible with 3rd party control devices (AMX / Crestron)
Support
Customer Support
Service & Repair
Detailed policy information regarding customer service numbers, service modifications, and replacement parts.
Service & Repair
Contact Us
Submit a ticket directly to Shure Customer Service staff, or reach out via phone or email.
Contact Us
Resources
Shure Tech Portal
Complete product documentation, technical support materials, software and firmware, and other tools and resources for all Shure products, in one place.
Sign In
Software & Firmware
Wireless Workbench offers total control of networked Shure Systems to provide an interface to manage every facet of a performance. Includes savable parameters, Shure scanning hardware, detailed visibility of spectrum, and Coordination Workspace.
Shure Update Utility streamlines the process of updating the firmware and software of compatible Shure products. Features include Windows and Apple operating system support and the ability to update hardware for various Shure products and systems.
Conquer complexity and scale. Developed to make managing large-scale Shure audio hardware deployments easier for you.
Compatible Products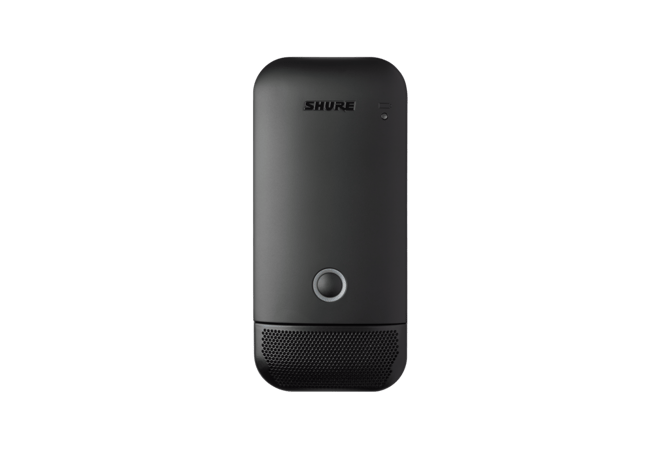 ULXD6 Wireless Boundary Microphone Transmitter
Wireless Boundary Transmitter compatible with ULX-D or QLX-D Digital Wireless Systems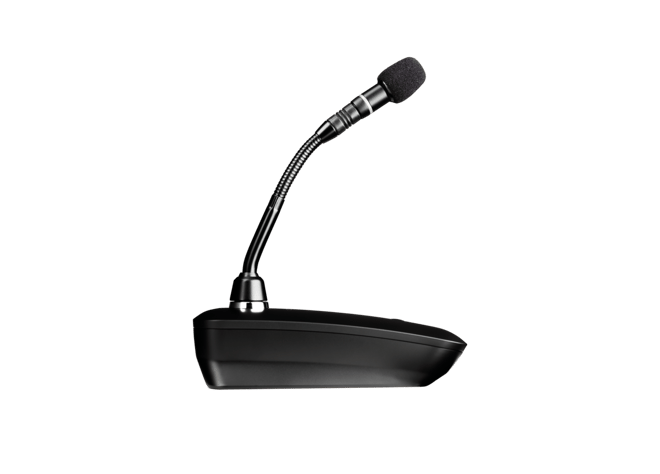 Wireless Gooseneck Base Transmitter
The ULXD8 Desktop Base Transmitter delivers uncompromising audio quality and RF performance, and AES-256 encryption for secure transmission.
Comparable Products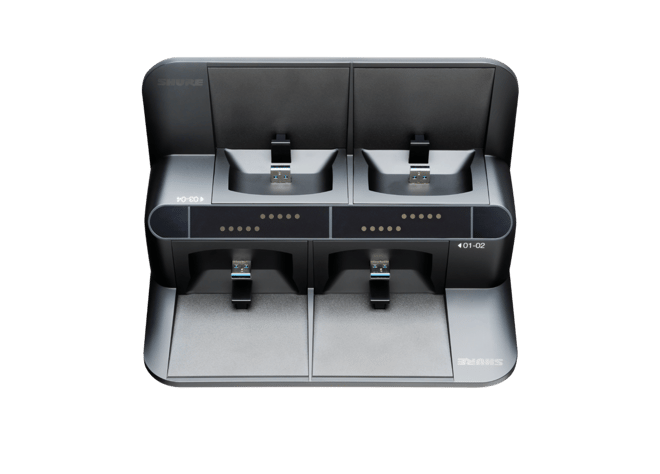 4-bay Networked Docking Station
4-bay networked docking station charges up to 4 ULXD6 or ULXD8 transmitters equipped with the sb900b Rechargeable Battery.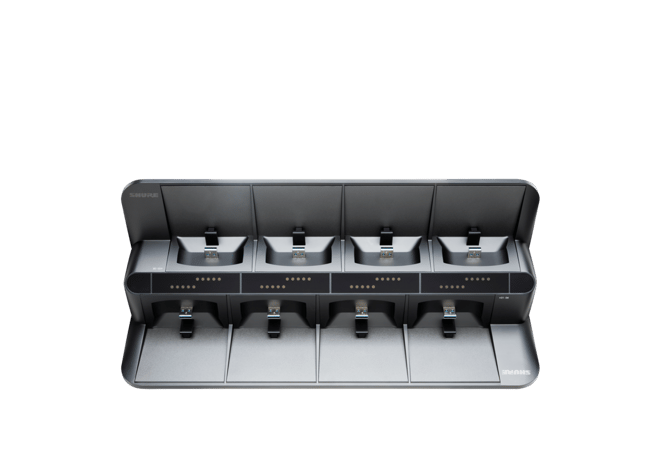 8-bay Networked Docking Station
8-bay networked docking station charges up to 8 ULXD6 or ULXD8 transmitters equipped with the SB900A Rechargeable Battery.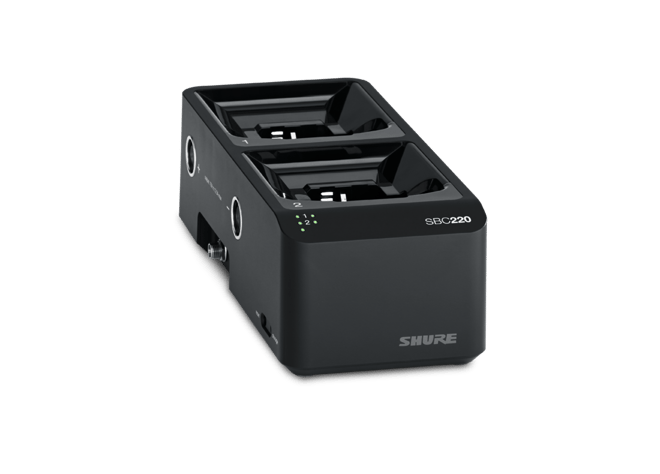 2-Bay Networked Docking Charger
Networked Charging Station for docked charging, storage and battery status for any combination of two sb900b batteries or ULXD1, QLXD1, AD1 (bodypack) or ULXD2, QLXD2 or AD2 (handheld) wireless transmitter.