Automatic Coverage™ technology requires no setup yet gives you precise control of audio capture if desired. With next-generation array architecture for enhanced directional pickup and more natural speech, the MXA920 ceiling array microphone is easy to use and quick to deploy for AV conferencing, camera tracking, voice lift, or sound reinforcement.
Automatic CoverageTM technology captures the talkers you want to hear while avoiding sounds in other areas, without aiming pickup lobes
Out of the box, MXA920 covers up to a 30 by 30 foot seating area with no setup at all
To capture talkers only in specific locations, drag and drop up to 8 adjustable coverage areas using the built-in web interface
Capture simultaneous talkers in different areas at the same time
You can also turn Automatic Coverage technology off and use Steerable CoverageTM technology to place 8 pickup lobes with 8 individual audio outputs, plus an automix – just like an MXA910
Onboard IntelliMix DSP applies automatic mixing, echo cancellation, noise reduction, and automatic gain control for a pristine audio mix
Next generation array architecture delivers enhanced low frequency directionality and the most natural speech quality
Advanced talker localization algorithm instantly reports the exact position of each talker for the most accurate camera tracking possible.
Precise coverage control provides exceptional isolation between microphone lobes and loudspeakers, guaranteeing the maximum sound level possible in voice lift and sound reinforcement applications
In larger spaces, Designer system configuration software helps you configure MXA920's with other Microflex Ecosystem devices
Choose Teams-certified bundles with the ANIUSB-MATRIX, P300-IMX, or IntelliMix Room DSP and MXN5C networked loudspeaker
Square and round form factors meet the architectural needs of today's meeting spaces
White, black, and aluminum finishes to complement your interior design; all paintable for custom needs
Certified for use with Microsoft Teams and compatible with popular collaboration tools
Audio, PoE power, and control signals connect via Dante/AES67 digital audio networking over a single cable
Shure Audio Encryption keeps meeting content secure between the MXA920 and other Microflex ecosystem devices in the room
LED status bar with configurable colors and brightness
Command strings enable seamless integration with third-party camera and room control systems
Suporte
Suporte ao Cliente
Serviço e Manutenção
Informação detalhada sobre números de SAC e peças de reposição
Serviço e Manutenção
Contato
Abra um chamado diretamente com o Time de Suporte da Shure ou fale conosco por e-mail e telefone.
Contato
Recursos
Shure Tech Portal
Documentação completa de produtos, materiais de suporte técnico, software, firmware e outras ferramentas e recursos para todos os produtos Shure, tudo em um só lugar.
Registrar-se
Produtos Relacionados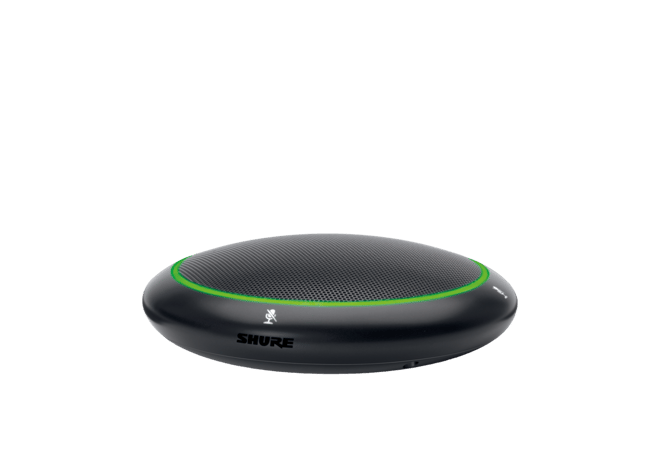 Microfone de Mesa com Cobertura Orientável Microflex® Advance™ MXA310
O MXA310 maximiza a qualidade de áudio para que a voz seja soe limpa – deixando o discurso claro o objetivo.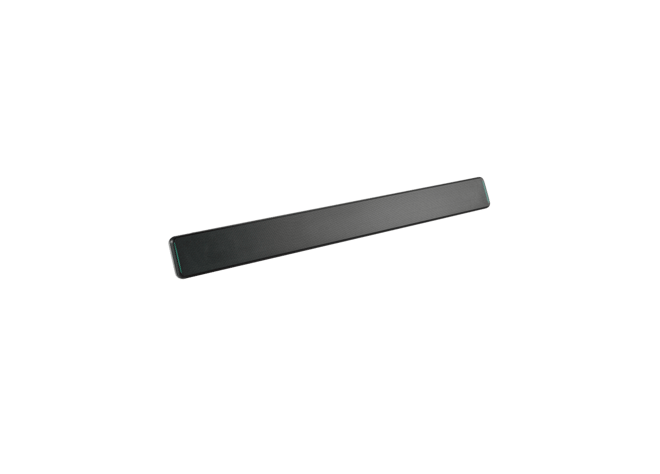 Independentemente de estar sob ou próximo de um monitor acoplado na parede, suspenso no teto ou montado em uma mesa, o MXA710 se integra sutilmente com qualquer estética de sala de reuniões, sem sacrificar a captura de áudio premium esperada do mais recente lançamento da linha Microflex Advance.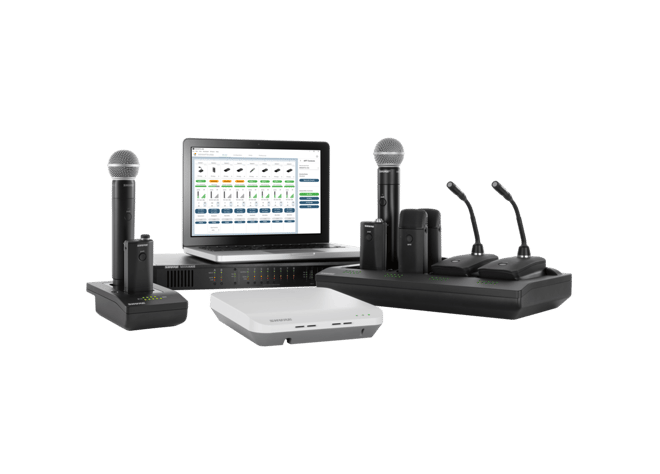 Sistema de conferência e discussão
Sistema sem fio para ambientes de conferências AV (áudio e vídeo) como salas de reunião, auditórios e corporativo.