SLXD24/B87A
Sistema inalámbrico con transmisor de mano Beta®87A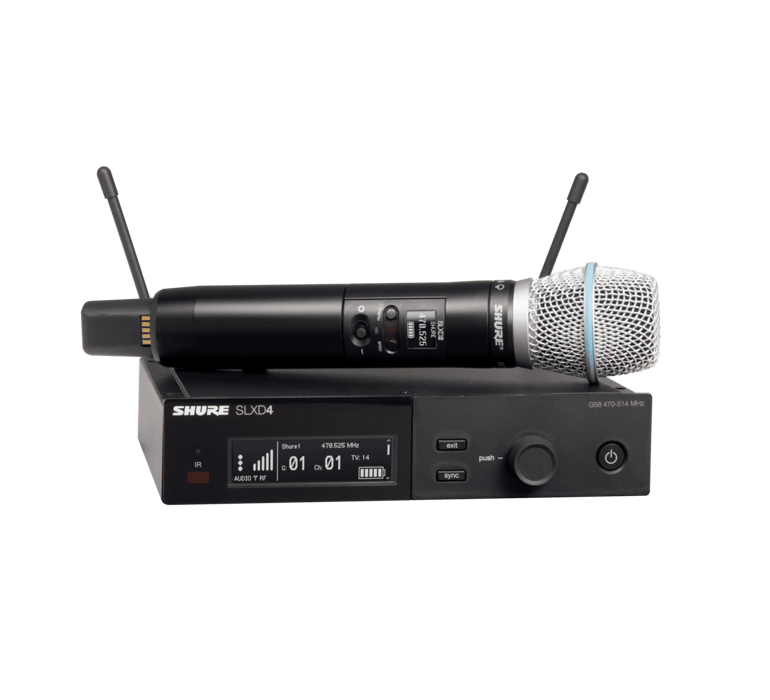 Precio Venta Público Recomendado
El set SLXD24/B87A, que incluye un transmisor inalámbrico de mano SLXD2 con cápsula de micrófono de condensador supercardioide Beta®87A, ofrece un audio digital transparente y una estabilidad de RF excepcional en las aulas universitarias y actuaciones en directo.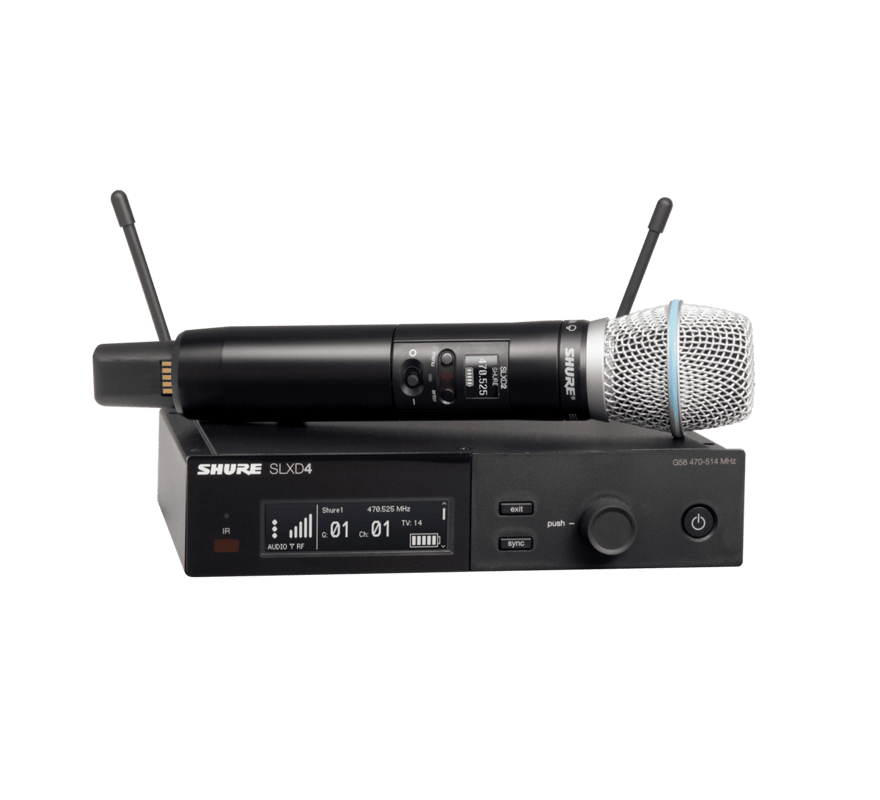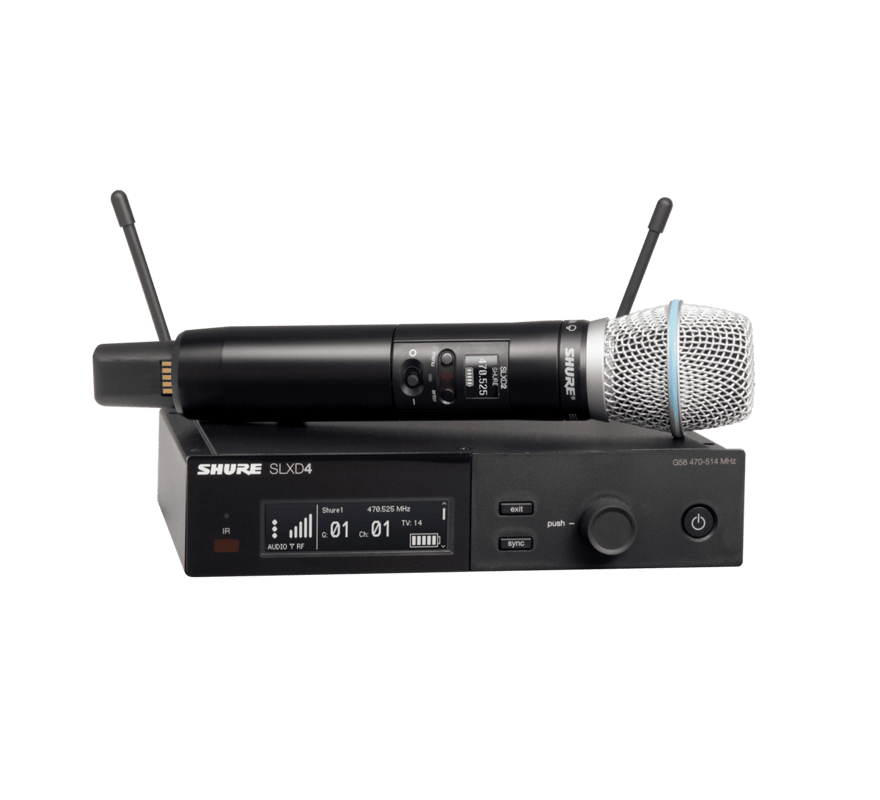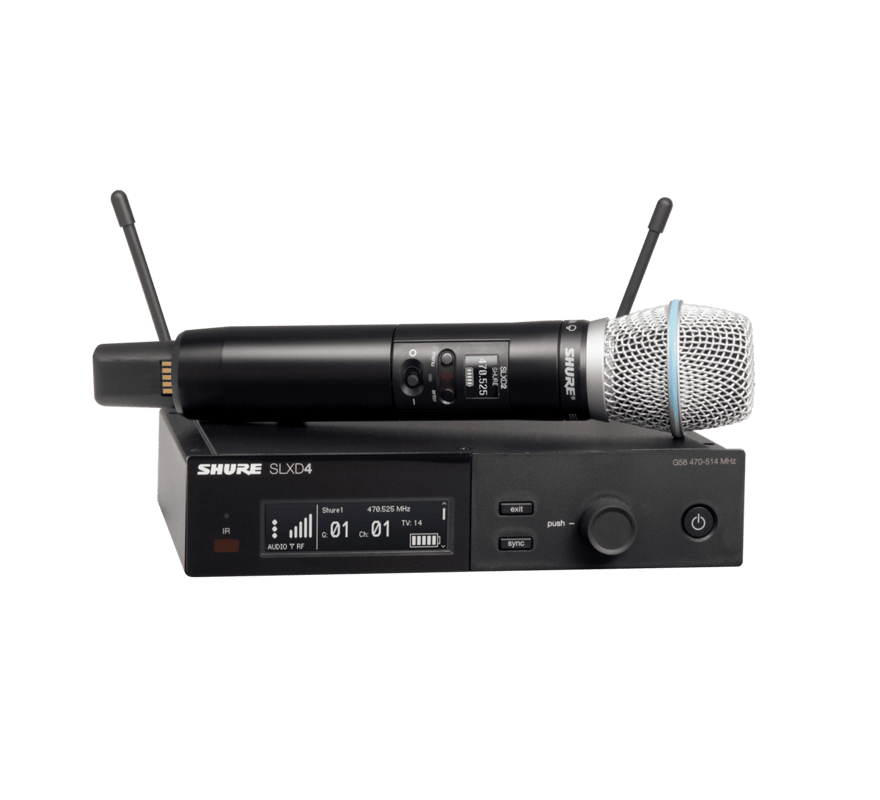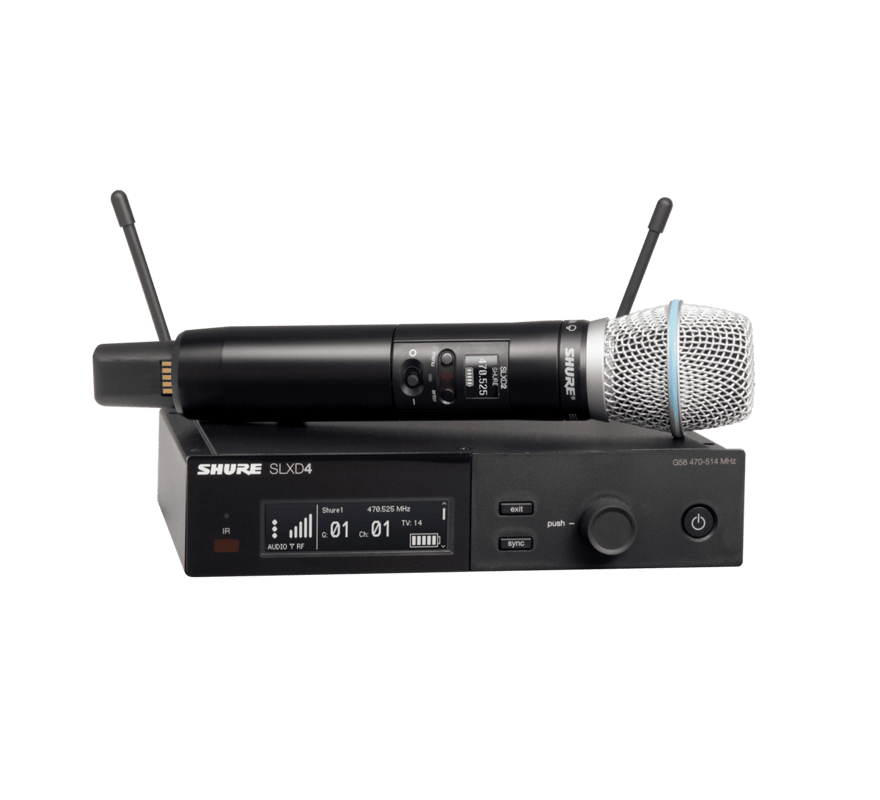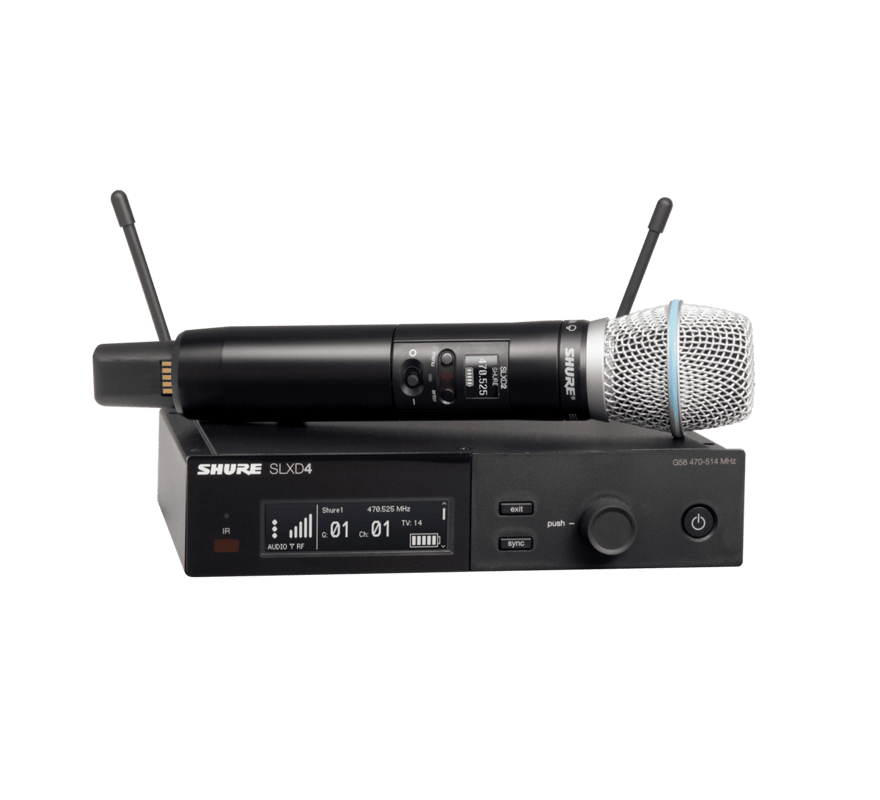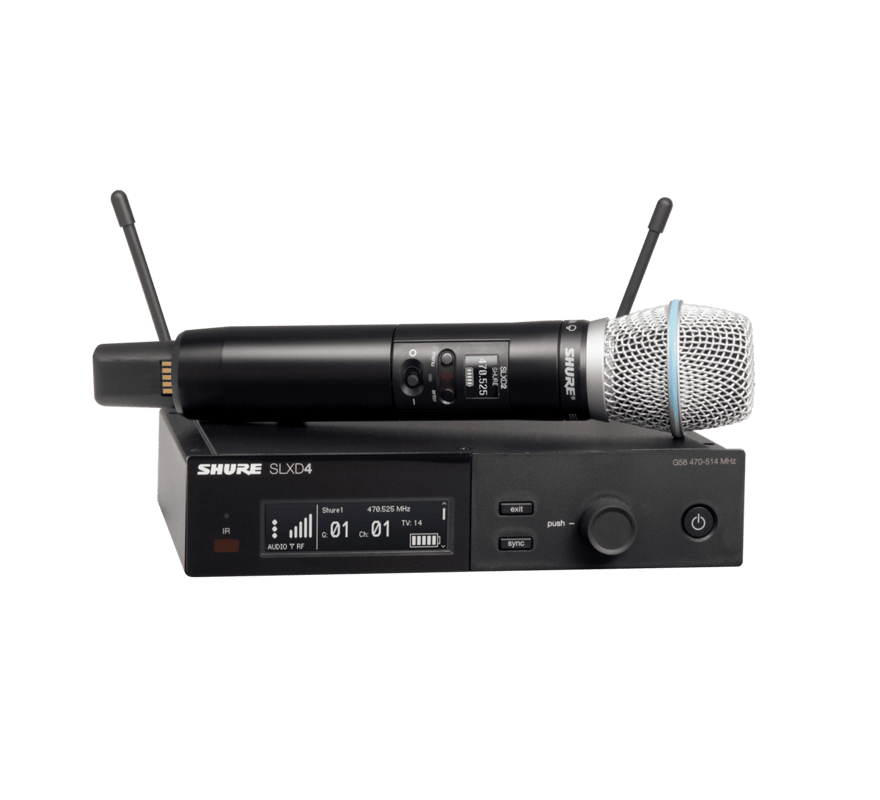 Detalles de producto
El sistema inalámbrico SLXD24/B87A ofrece un audio digital de 24 bits transparente y un rendimiento de RF excepcional para todo tipo de aplicaciones, desde presentaciones que duran todo el día hasta actuaciones que duran hasta el amanecer.
Admite hasta 32 sistemas simultáneos por banda de 44 MHz, su ajuste es sencillo y cuenta con accesorios de recarga opcionales, lo que garantiza la excelencia inalámbrica allí donde se necesite.
Los sistemas SLX-D son compatibles con el software Wireless Workbench® y la app ShurePlus™ Channels para móvil, para monitorizar los datos importantes y controlar los sistemas en tiempo real.
Cada sistema se suministra con un receptor de 1 canal SLXD4, un transmisor de mano SLXD2/B87A, antena, accesorios de montaje en rack y 2 pilas AA.
Precio Venta Público Recomendado
Soporte
Customer Support
Service & Repair
Detailed policy information regarding customer service numbers, service modifications, and replacement parts.
Service & Repair
Contáctanos
Submit a ticket directly to Shure Customer Service staff, or reach out via phone or email.
Contáctanos
Resources
Shure Tech Portal
Documentación completa del producto, material de apoyo técnico, software y firmware, así como herramientas y recursos para los productos Shure, todo desde un mismo lugar.
Iniciar sesión