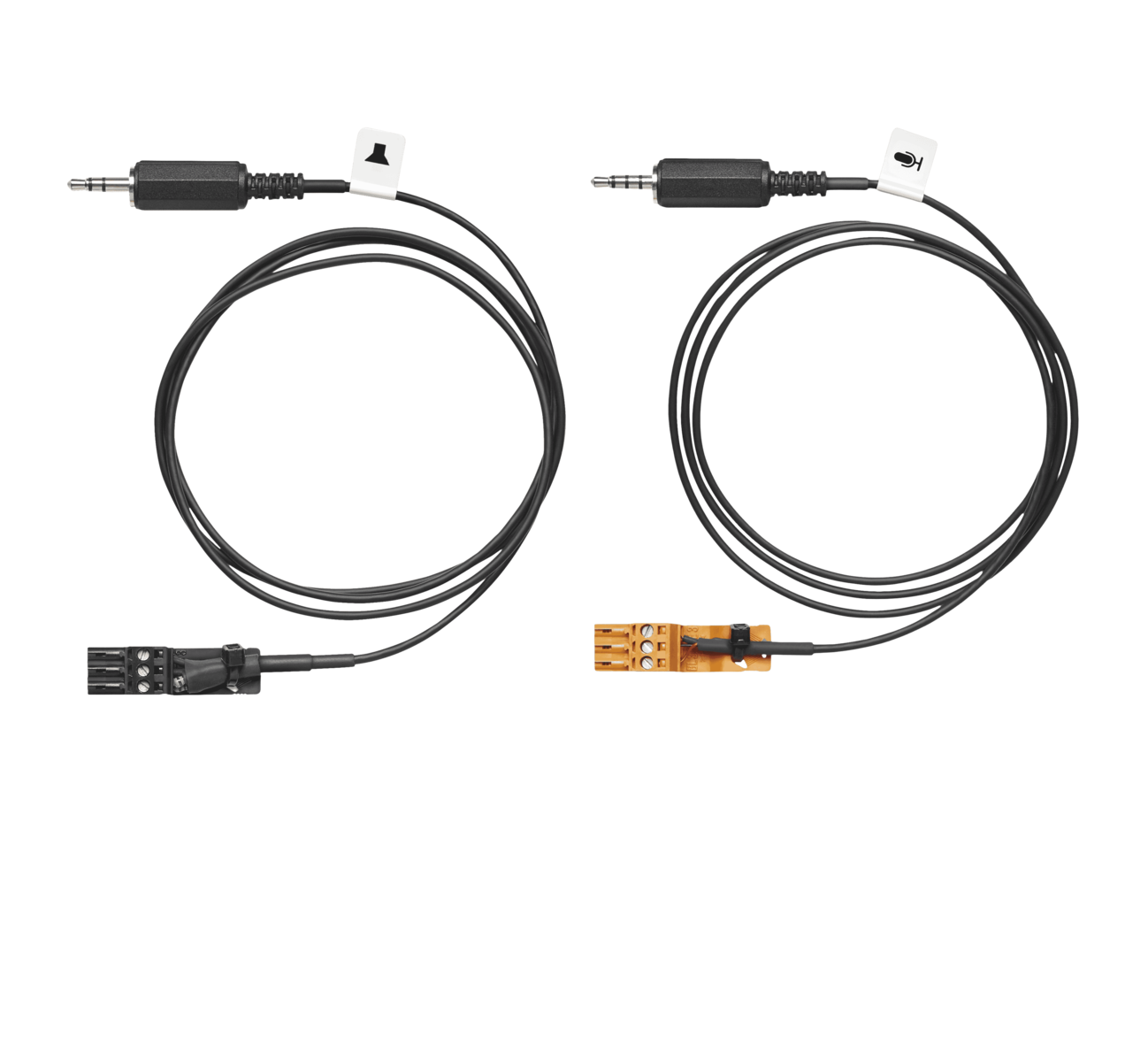 Detalles de producto
El Kit de Cables de Conferencias de Video VCC3 Shure permite una rápida y sencilla conexión analógica de audio desde procesadores de audio Shure hasta los mejores dispositivos de hardware de códecs de video Cisco
Ofrece conexión entre procesadores de audio Shure y códecs Cisco equipados con entrada/salida analógica de 3.5mm
1 - 3ft (94cm) 3.5mm TRRS male to female block connector cable
1 - 3ft 3.5mm TRS male to female block connector cable
1 male to male block adapters
1 female block connectors 
1 connector and strain reliefs
2 - zip ties
Precio Venta Público Recomendado
Soporte
Customer Support
Service & Repair
Detailed policy information regarding customer service numbers, service modifications, and replacement parts.
Service & Repair
Contáctanos
Submit a ticket directly to Shure Customer Service staff, or reach out via phone or email.
Contáctanos
Resources
Shure Tech Portal
Documentación completa del producto, material de apoyo técnico, software y firmware, así como herramientas y recursos para los productos Shure, todo desde un mismo lugar.
Iniciar sesión
Productos compatibles
La interfaz de red de audio puede convertir hasta 2 señales de micro/línea en o desde una red Dante, para un fácil enrutamiento de las señales de audio y un control remoto cómodo y basado en navegador.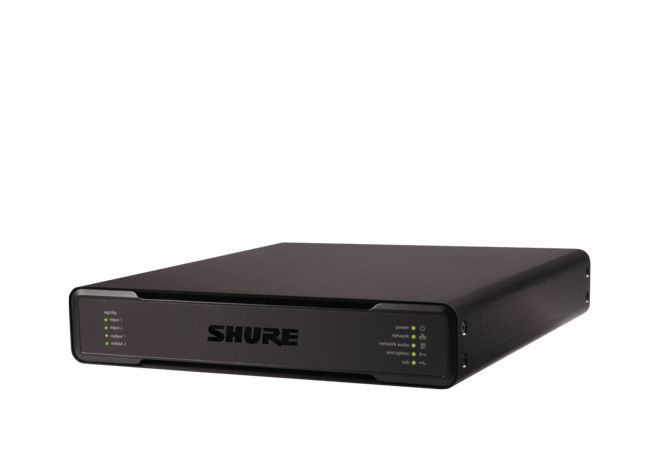 Procesador de audio para conferencias
El procesador de audio para conferencias Intellimix P300 ofrece un DSP optimizado para las aplicaciones de videoconferencia.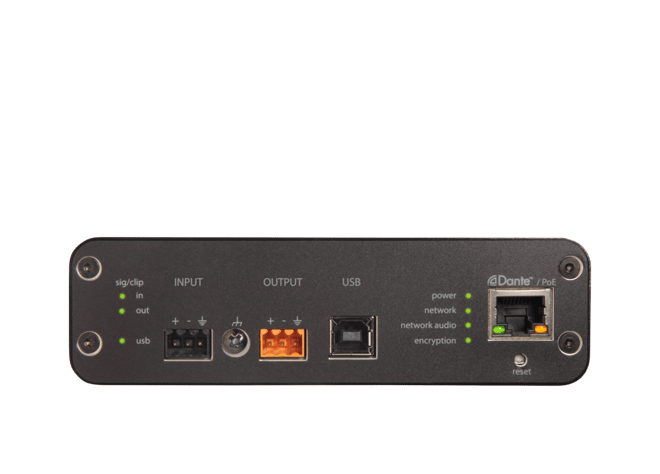 ANIUSB-MATRIX USB Interfaz de red de audio con mezcla matricial
La interfaz de red de audio conecta hasta 4 canales Dante y 1 salida analógica a un sistema de conferencia audiovisual de sala a través de una conexión USB.
Productos relacionados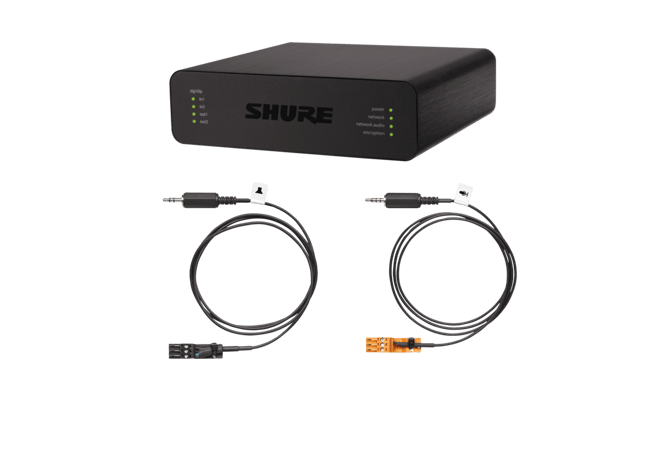 Pack de ANI22-BLOCK + Kit de Cables de Conferencias de Video VCC3
ANI22-BLOCK y el Kit de Cables de Conferencias de Video VCC3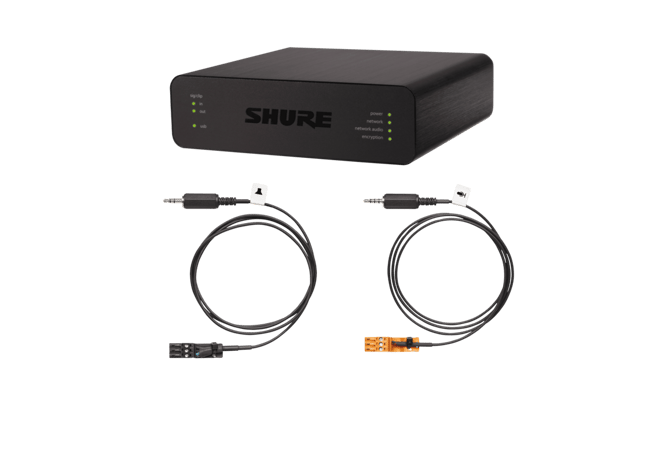 ANIUSB-MATRIX y el Kit de Cables de Conferencias de Video VCC3
ANIUSB-MATRIX y el Kit de Cables de Conferencias de Video VCC3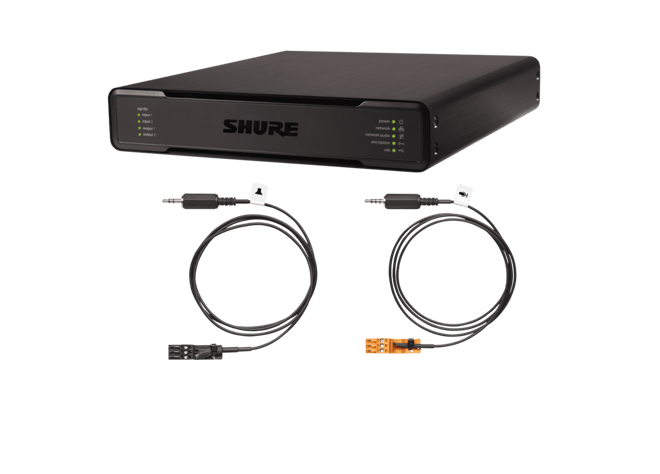 Pack de IntelliMix P300 + Kit de Cables de Conferencias de Video VCC3
IntelliMix P300 y el Kit de Cables de Conferencias de Video VCC3