A15TG
A15TG Generador de tono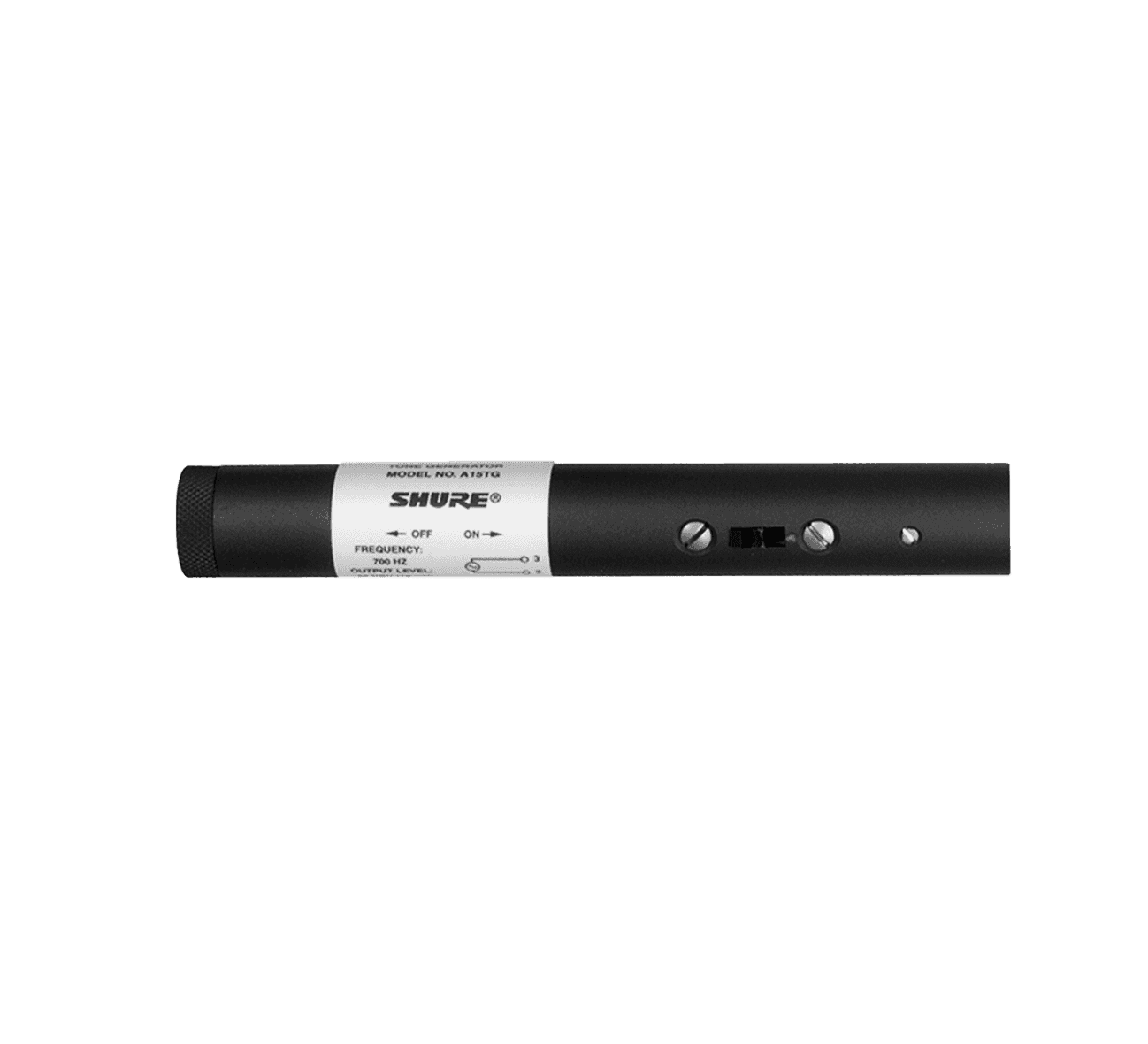 Precio Venta Público Recomendado
Generador de tono de 700 Hz con alimentación a pilas que tiene como función resolver problemas en los sistemas audio. Comprueba la correcta conexión de las líneas de micrófono y detecta la presencia de ruidos inusuales.
Soporte
Customer Support
Service & Repair
Detailed policy information regarding customer service numbers, service modifications, and replacement parts.
Service & Repair
Contáctanos
Submit a ticket directly to Shure Customer Service staff, or reach out via phone or email.
Contáctanos
Resources
Shure Tech Portal
Documentación completa del producto, material de apoyo técnico, software y firmware, así como herramientas y recursos para los productos Shure, todo desde un mismo lugar.
Iniciar sesión