The MXA310 integrates smartly into any space. Boardrooms. Huddle rooms. Multi-purpose areas. You can ensure speech is captured accurately and reproduced intelligibly. With Steerable Coverage™ and a low profile design, it removes unnecessary clutter, giving you even more clarity.
Seamless integration
The MXA310 connects to the vast ecosystem of Shure and third-party networked audio devices via Dante or AES67, with just one cable for power, control and audio.
Focused conversation
With Steerable Coverage™ and built-in automatic mixing, you can capture every voice with pinpoint accuracy anywhere in the room.
No unwanted ambience
Office HVAC systems can add overpowering background noise to the call. The Shure-exclusive "toroid" polar pattern only captures table-level sound, helping to reduce unwanted distractions from fan or HVAC noise.
Dante™ integration
The MXA310 can easily connect to the vast ecosystem of Shure and third-party networked audio devices.
Encryption
Shure Audio Encryption can be enabled when used with the IntelliMix P300 Audio Conferencing Processor or Shure Audio Network Interfaces, which utilize AES-256 technology to protect confidential content.
Available in three colors (white, black, aluminum)
LED light ring with configurable colors and brightness control
Dante Domain Manager / Device Lock compatible.
Programming-free LED mute sync with leading software conferencing solutions including Zoom Rooms, Microsoft Teams and Skype for Business (when used with IntelliMix P300 or ANIUSB-MATRIX)
Discreet design integrates easily into your room with two mounting options: mounts on the table or A310-FM flush mount
Support
Customer Support
Service & Repair
Detailed policy information regarding customer service numbers, service modifications, and replacement parts.
Service & Repair
Contact Us
Submit a ticket directly to Shure Customer Service staff, or reach out via phone or email.
Contact Us
Resources
Shure Tech Portal
Complete product documentation, technical support materials, software and firmware, and other tools and resources for all Shure products, in one place.
Sign In
Related Products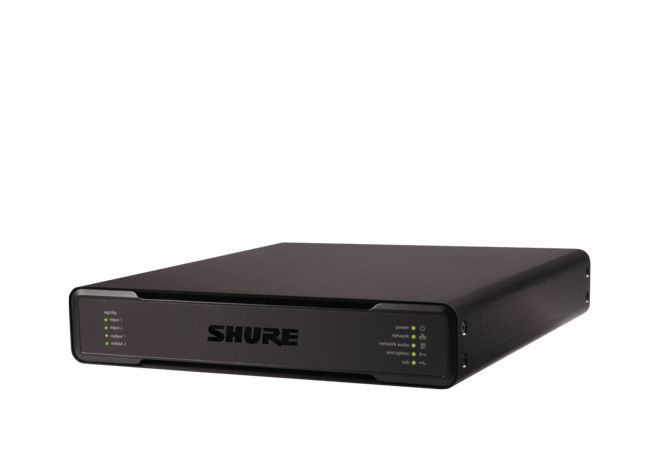 Audio Conferencing Processor
Audio conferencing processor offers IntelliMix DSP algorithms optimized for audio/video conferencing applications.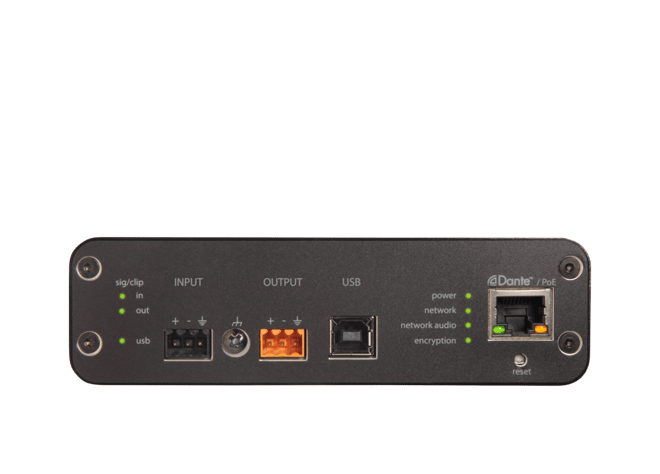 ANIUSB-MATRIX USB Audio Network Interface with Matrix Mixing
Audio network interface connects up to 4 Dante channels and 1 analog output to a room's audio and video conferencing system via USB connection.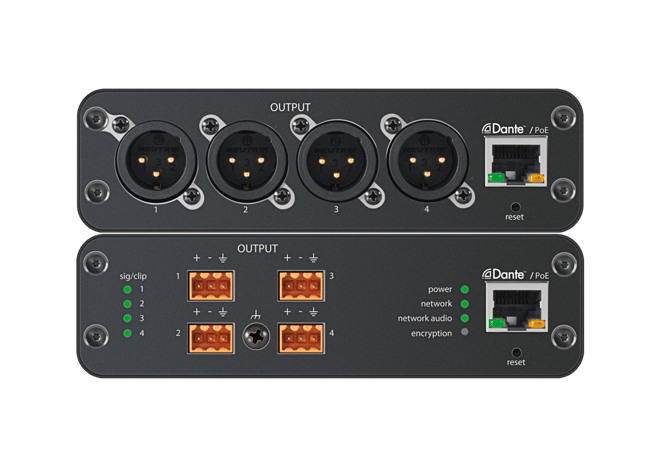 ANI4OUT Audio Network Interface
Converts Dante™ digital audio signal to four discrete line / mic analog signals.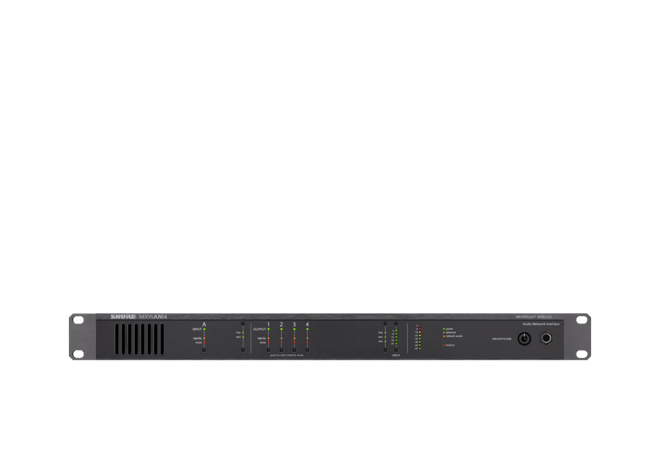 Audio network interface streamlines Microflex Wireless connectivity to conference room AV systems over 4 channels.
Discontinued
Digital IntelliMix Automatic Mixer
Designed for use in speech applications, including sound reinforcement, broadcasting and audio recording.
ANI22 Audio Network Interface
Audio network interface allows 2 analog mic or line inputs and 2 analog outputs to connect to a Dante network for easy audio routing and convenient browser-based remote control.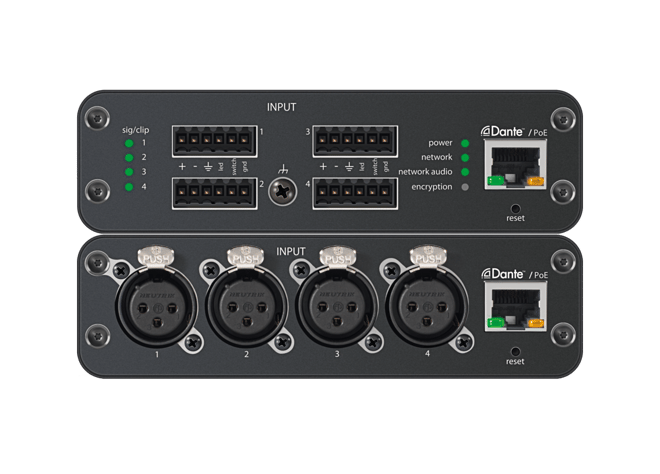 Audio network interface brings up to 4 analog wired microphones onto Dante.
Comparable Products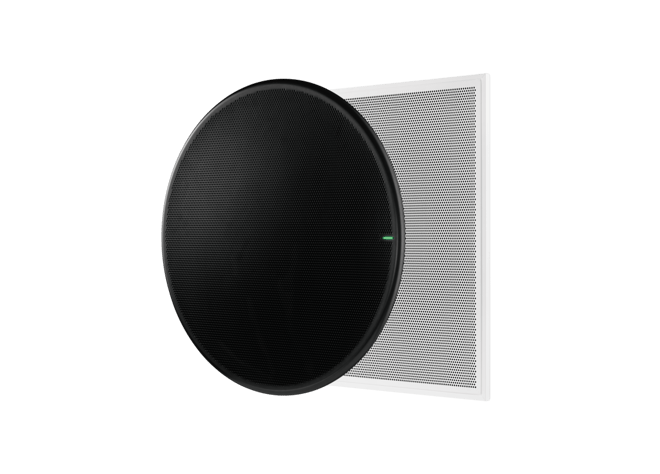 Automatic Coverage™ technology requires no setup yet gives you precise control of audio capture if desired. With next-generation array architecture for enhanced directional pickup and more natural speech, the MXA920 is easy to use and quick to deploy for AV conferencing, camera tracking, voice lift, or sound reinforcement.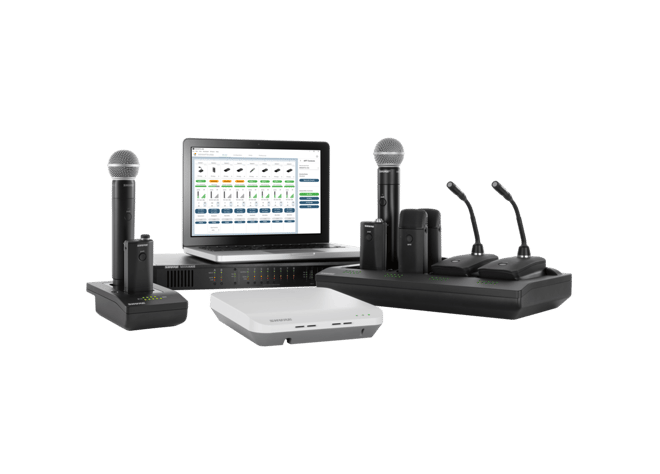 Wireless Microphone Systems
Choose Microflex® Wireless table microphones for flexible setup and confident communication, ensuring every voice is always heard.
Microflex Multi-Element Boundary Microphone
Cardioid boundary microphone delivers a unique and versatile tool for conference room installations in a simple design.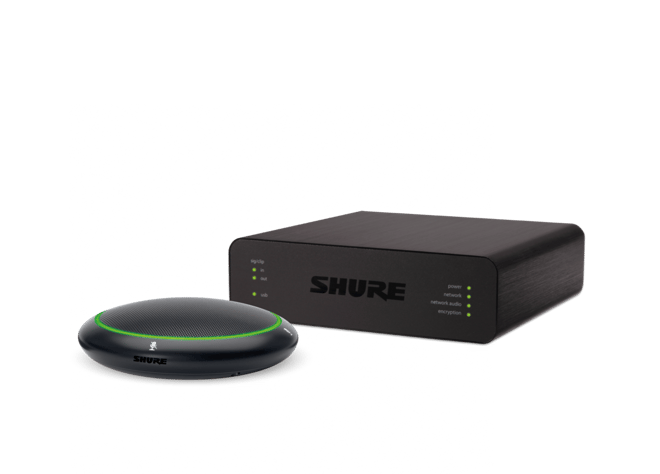 MXA310 + ANIUSB-MATRIX AV Conferencing Bundle
Microflex® Advance™ MXA310 Table Array Microphone and ANIUSB-MATRIX Audio Network Interface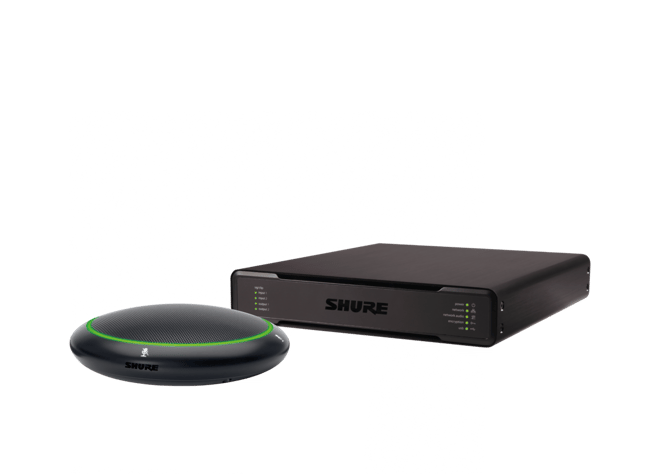 MXA310 + P300-IMX AV Conferencing Bundle
Microflex® Advance™ MXA310 Table Array Microphone and IntelliMix® P300-IMX Audio Conferencing Processor
Case Studies
After five years of construction, the "Cuvry Campus" has now opened in Berlin. The conferencing technology in 17 different rooms over five floors of a large bank's offices needed to provide the highest possible sound quality and outstanding speech intelligibility.
The University of Padua renovates its classrooms with MXA310 Table Array Microphones for hybrid education. With the same set-up implemented in every room, they are now able to create a standardized experience for academics and the tech team.
Opened in 2015, the Osaka Ibaraki Campus (OIC) is the newest satellite of Ritsumeikan University, one of western Japan's four leading private universities.