SBRC
Shure Battery Rack Charger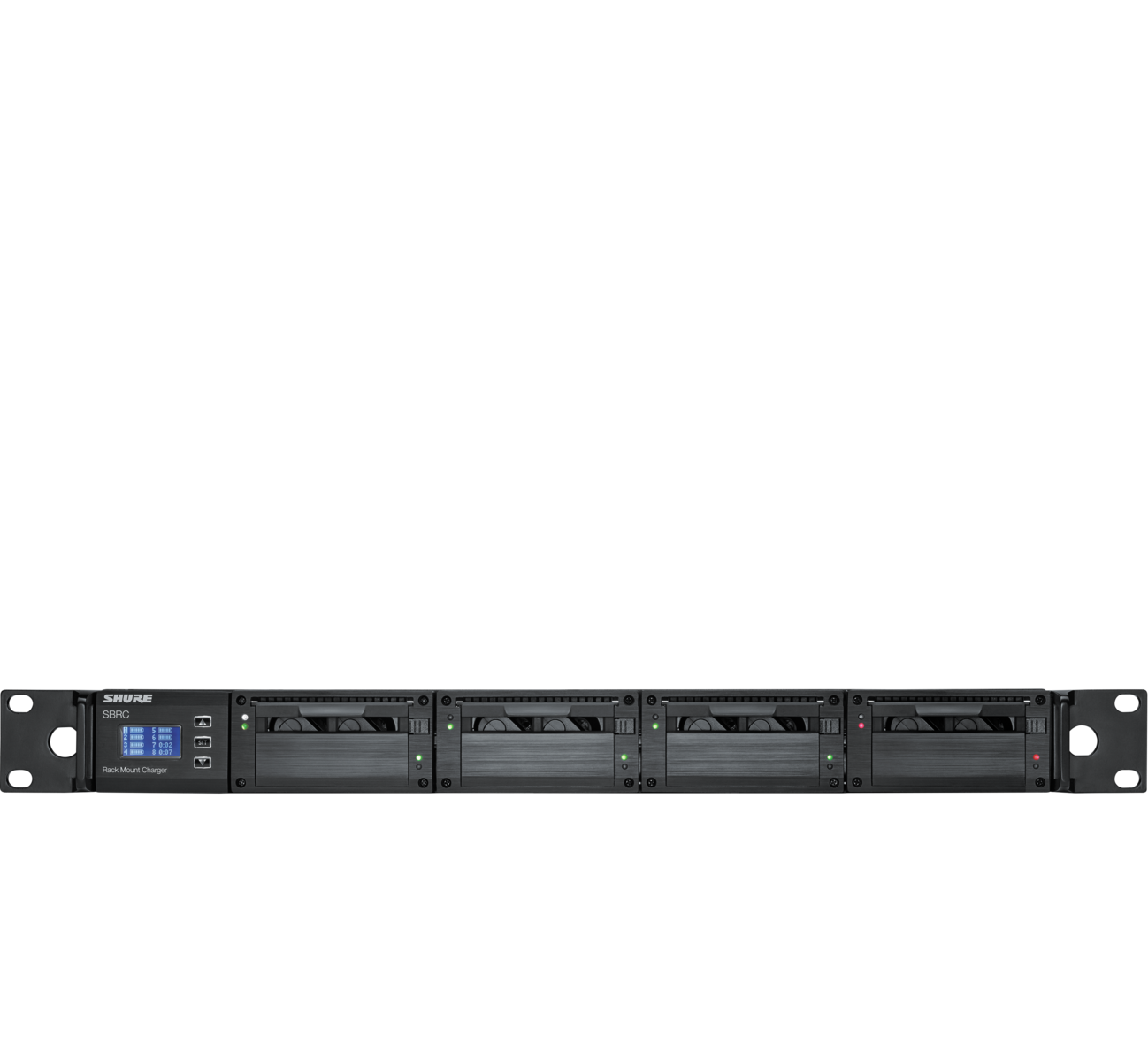 Accommodates up to 8 Shure rechargeable bodypack and handheld transmitter batteries in a single rack space. Compatible with Shure rechargeable batteries SB910, SB920, SB910M, AXT910, AXT920 and SB900B. Charging modules sold separately.
Product Details
The Shure Battery Rack Charger (SBRC) provides a seamless, touring-ready battery charging and storage solution.
Interchangeable charging modules support a variety of Shure Lithium-ion batteries, accommodating up to 8 batteries in a single rack space.
An easy-to-read front panel displays critical parameters including charge levels, time-to-full, and battery health indicators such as temperature and cycle count. Shure Wireless Workbench®  software provides remote monitoring of battery status when SBRC is connected to a network.
Control and Insight
Comprehensive status display with straightforward three-button interface control
Easily visible charge status by percentage and time-to-full readings in hours and minutes
Battery health tracking metrics indicate percentage of original capacity and cycle count
Remote monitoring of battery status available through Shure Wireless Workbench software
Versatility
Interchangeable charging modules allow users to mix and match up to 8 Shure bodypack and handheld transmitter batteries
Charges batteries to 50 percent capacity within an hour and full capacity within 3 hours
Storage mode prepares batteries for optimal long-term storage
Charges Shure SB900B, AXT910 and AXT920 rechargeable batteries
1 - C803 Shielded 3-foot Ethernet Cable
1 - 90XN1371 Hardware Kit
8 - 30B13476 Mounting Screws for Charger Modules
Support
Customer Support
Service & Repair
Detailed policy information regarding customer service numbers, service modifications, and replacement parts.
Service & Repair
Contact Us
Submit a ticket directly to Shure Customer Service staff, or reach out via phone or email.
Contact Us
Resources
Shure Tech Portal
Complete product documentation, technical support materials, software and firmware, and other tools and resources for all Shure products, in one place.
Sign In
Software & Firmware
Wireless Workbench offers total control of networked Shure Systems to provide an interface to manage every facet of a performance. Includes savable parameters, Shure scanning hardware, detailed visibility of spectrum, and Coordination Workspace.
Shure Update Utility streamlines the process of updating the firmware and software of compatible Shure products. Features include Windows and Apple operating system support and the ability to update hardware for various Shure products and systems.
Comparable Products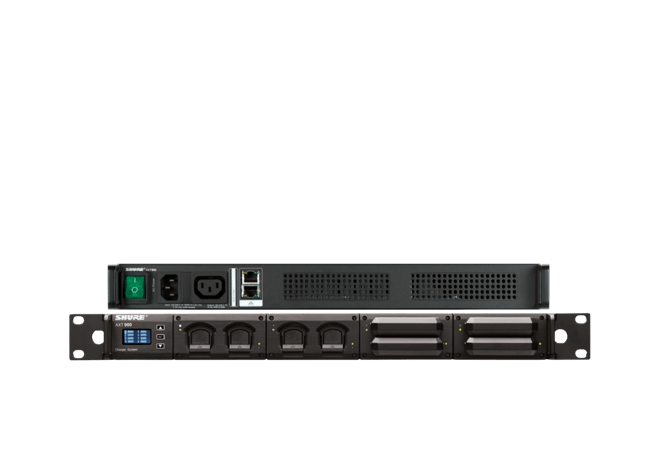 Axient Rackmount Charging Station
Axient rackmount charging station provides a battery-charging and storage solution with networked visibility of all battery status parameters.