A910-HCM
Hard Ceiling Mount
The A910 Hard Ceiling Mount allows MXA910 Ceiling Array to be mounted flush in a drywall or hard ceiling, providing a more finished appearance. Mount can be pre-installed in the ceiling and the MXA910 installed later. Paintable to match the ceiling color.
Support
Customer Support
Service & Repair
Detailed policy information regarding customer service numbers, service modifications, and replacement parts.
Service & Repair
Contact Us
Submit a ticket directly to Shure Customer Service staff, or reach out via phone or email.
Contact Us
Resources
Shure Tech Portal
Complete product documentation, technical support materials, software and firmware, and other tools and resources for all Shure products, in one place.
Sign In
Compatible Products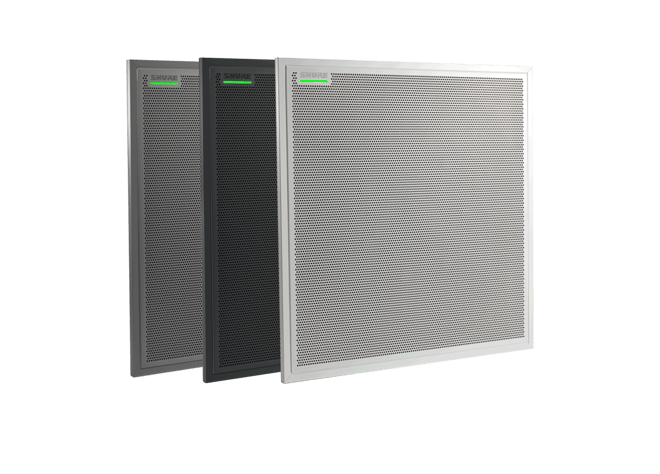 The new MXA910 with IntelliMix® represents the next evolution in the Microflex® Advance™ Ceiling Array Microphone platform.
Case Studies
Established in 2003, GreenTomato is a Hong Kong-based innovation consultancy specializing in provision of mobile enterprise solutions and mobile app development. Since its start-up days, the award-winning company has grown to a family of more than 500 talents located throughout Hong Kong, Tokyo and Guangzhou.
With a history spanning more than 50 years, operations in Central America and several countries of South and North America, and bases in Nicaragua and Costa Rica, INCAE Business School is ranked as 11th school in Latin America and the best non-US school in the continent, according to the most recent ranking of The Financial Times.
Designing corporate conference rooms can often pose challenges for integrators and partners to provide technically achievable and realistic solutions that meet the aspirations of the client.