L'avenir du DSP n'est pas hardware du tout
IntelliMix
®
Room
Logiciel de traitement audio
keyboard_arrow_down
Voici IntelliMix Room, un logiciel de traitement audio pour les conférences audiovisuelles. Comme aucun DSP matériel n'est nécessaire, les installations sont plus simples et les espaces de réunion dégagés, avec un son nettement amélioré.
Lorsque plusieurs personnes, situées dans des endroits différents, se réunissent en vidéo ou par conférence téléphonique, les problèmes audio peuvent s'accumuler au point de provoquer de sérieux maux de tête.
Plutôt que d'ajouter un DSP hardware compliqué à un rack de matériel audiovisuel déjà bien encombré, IntelliMix Room est un logiciel qui se déploie directement sur les PC de vos salles.
Les échos sont éliminés, le bruit de fond est réduit au silence et la qualité audio s'améliore considérablement.
Le son cristallin et de haute qualité n'est plus réservé aux espaces essentiels. Qu'il s'agisse d'une salle de conférence ou d'une salle de réunion informelle, la facilité d'installation du traitement audio basé sur un logiciel apporte un son sans égal dans des salles de toutes tailles, grâce à des décennies d'expertise de Shure en matière de traitement du signal numérique et d'ingénierie du son.
A downloadable DSP eliminates the needs for a dedicated AV rack. And by utilizing software rather than hardware, costs are reduced, and meeting spaces are kept clear of clutter. Together with simpler installation and deployment, setting up 1,000 rooms in 90 days is more possible than ever.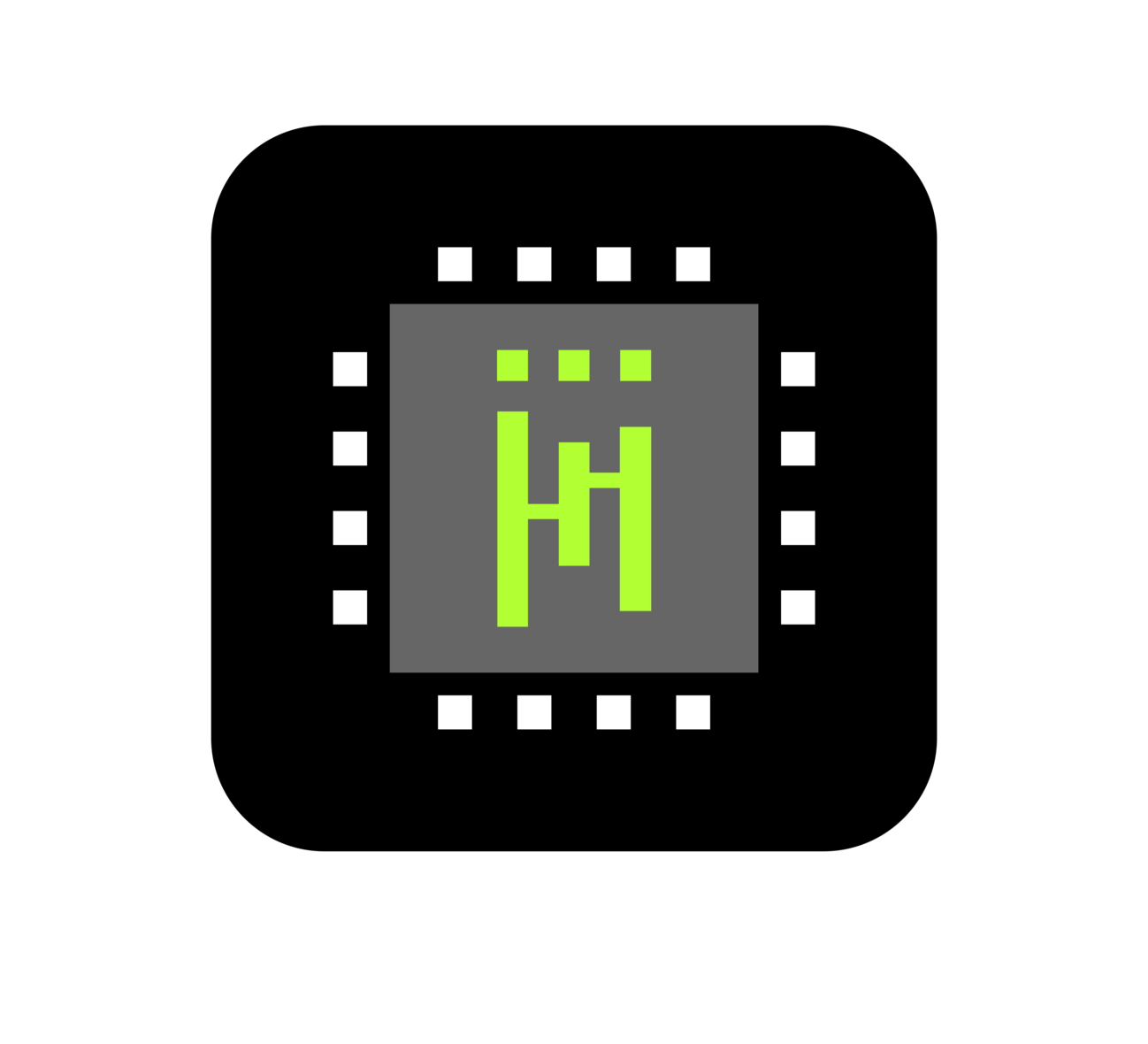 IntelliMix
®
Room
Logiciel de traitement audio
IntelliMix® Room, premier logiciel de traitement audio entièrement optimisé pour les microphones de conférence Shure. Il suffit de le télécharger puis de l'installer sur les appareils sous Windows 10 utilisés dans la salle pour que la conférence entre dans le futur.
IntelliMix® Room est compatible avec les systèmes Shure suivants : Microflex® Advance™, Microflex® Wireless, et Microflex® Complete Wireless.
• Logiciel DSP sous licence optimisé pour les microphones Shure
• Fonctionne sur les PC sous Windows 10 de la salle
• Transforme l'ordinateur en point d'accès Dante
• Chiffrement des données audio Shure
• Technologie de synchronisation de coupure du son avec Microsoft Teams et Zoom
Téléchargement
Produits compatibles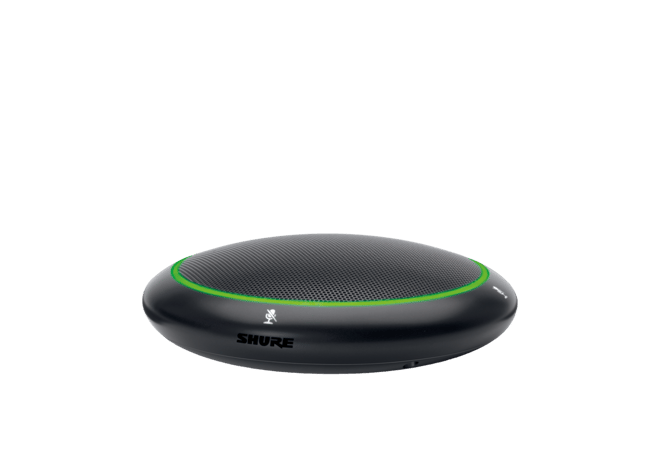 Microphone multicapsules de table Microflex® Advance™
Ce microphone de table multi capsules utilise la technologie Steerable Coverage : il assure une prise de son d'excellente qualité des personnes assises autour d'une table de conférence, quelle que soit ses dimensions et sa forme.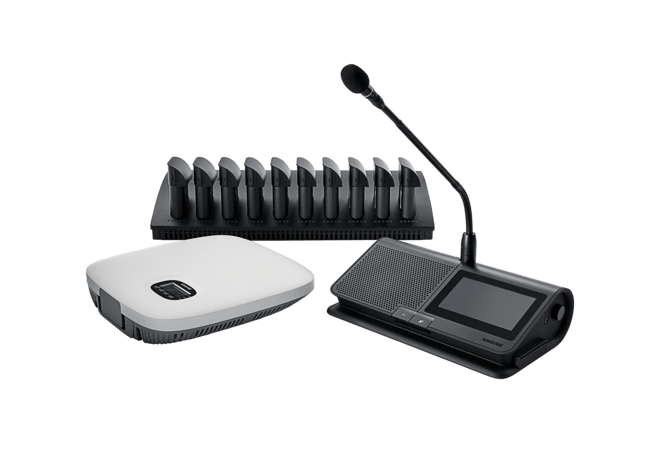 Système de conférence numérique sans fil
Microflex Complete Wireless assure la fiabilité éprouvée des solutions HF Shure, pour un maximum de 125 postes et 8 canaux d'interprétation pour des réunions hors site, des salles modulaires ou des sites historiques.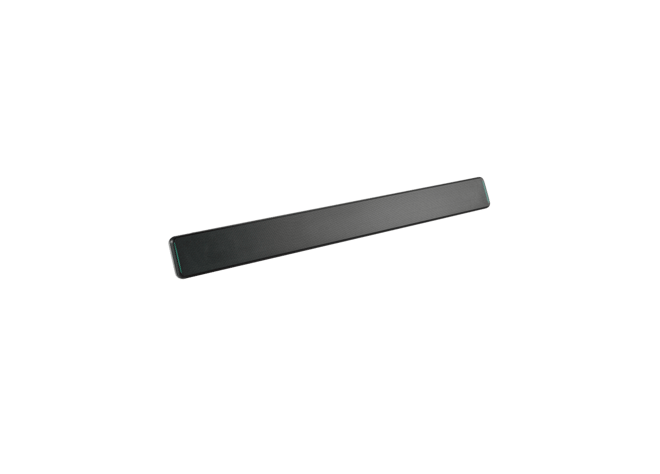 Microphone multicapsules linéaire
Placé en dessous ou à côté d'un écran au mur, suspendu au plafond ou encastré dans une table, le MXA710 s'intègre subtilement au décor de toute salle de réunion. Aucun compromis n'est fait sur la qualité de captation audio avec le dernier-né de l'innovante gamme Microflex Advance.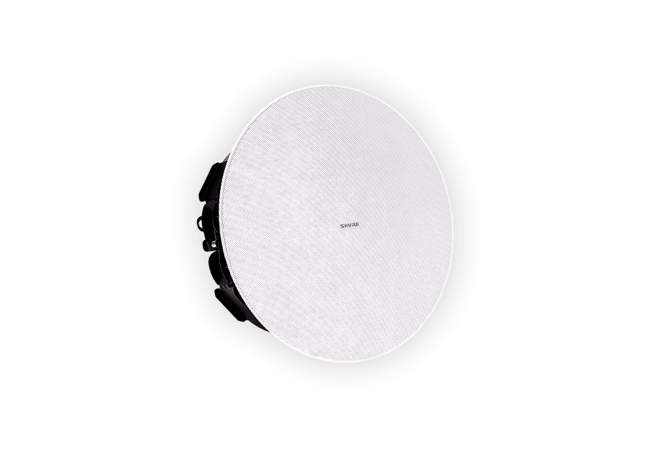 Enceinte en réseau Microflex MXN5W-C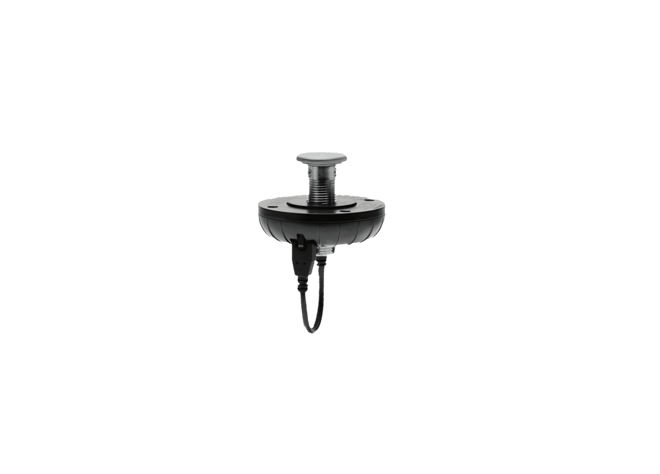 Bouton de mute configurable alimenté par PoE, accessoire conçu pour les produits audio en réseau Shure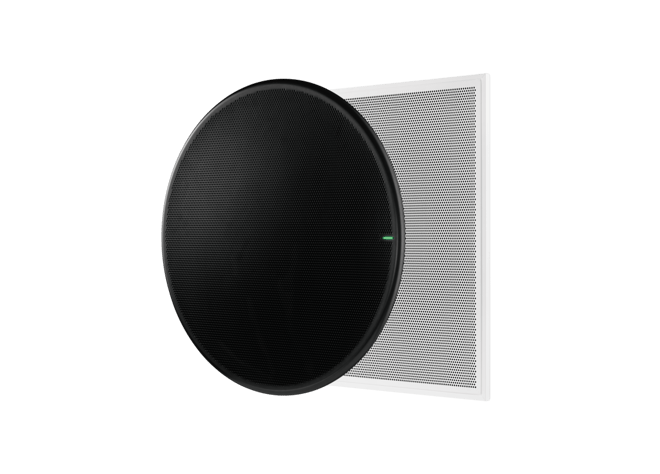 Microphone multicapsules de plafond
Automatic Coverage™ technology requires no setup yet gives you precise control of audio capture if desired. With next-generation array architecture for enhanced directional pickup and more natural speech, the MXA920 is easy to use and quick to deploy for AV conferencing, camera tracking, voice lift, or sound reinforcement.
Support
Service client
Service et réparation
Pour toute question relative à la réparation et/ou pièces détachées, veuillez remplir le formulaire ici
Service et réparation
Nous contacter.
Soumettez un ticket directement au personnel du service client Shure, ou contactez-le par téléphone ou par e-mail.
Nous contacter.
Ressources
Shure Tech Portal
Documentations produits, informations logiciels et firmware, comparaisons et autres outils techniques et ressources pour tous les produits Shure. Tout cela au même endroit.
Inscription
Notes de version
Version 3.2.3
Important
If you're currently running IntelliMix Room 1.0, you must update to 2.0 first before installing 3.0 or later
To fully configure IntelliMix Room, download and install Shure Designer on a separate computer. Shure does not support installing Designer and IntelliMix Room on the same computer.
Bug Fixes
Resolved LED mute synchronization issues with Zoom Client for Meetings (5.8.6 and later) and Zoom Rooms (5.9.1 and later).
Resolved issues with certain Network Interface Cards (NICs) not being recognized by IntelliMix Room.
Known Issues
Packet scanning security software may cause audio performance issues with IntelliMix Room.
In order to transition from a trial license to a paid license before trial expiration, the IntelliMix Room endpoint must be deactivated and reactivated. Otherwise, the entire trial license term will be used before the paid license.
When renewing a license, IntelliMix Room will use the 90-day grace period of the expired license before activating the new, renewed license. After the grace period ends, the new license will automatically activate and the expiration message in the user interface will disappear.
In scenarios where many NICs or audio soundcards are connected to the IntelliMix Room host computer, IntelliMix Room may not be discoverable in Designer software. Remove or disable some of the NICs or audio soundcards to enable discovery in Designer software.
In some scenarios where IntelliMix Room is installed onto a kiosk-type device and the PC output is selected as the Realtek audio output, audio will not pass through IntelliMix Room to the Realtek audio output for up to 5 minutes after PC reboot.
In some scenarios, especially if rebooting computers via removing the power cable, mute sync between IntelliMix Room and the software codec can stop working. To resolve the issue, disable and re-enable the "HID-compliant headset" found under the "Shure IntelliMix Virtual Audio" USB Input Device within Window's "Device Manager".
Changing the System Name of the host computer after installation of IntelliMix Room also changes the Dante Device name in Dante Controller. The Shure device name stays the same. This does not affect device performance and can be ignored.
Ensure that the system/device name of the computer running IntelliMix Room is unique and follows Microsoft Window's recommendation of 15 characters or less. IntelliMix Room relies on this unique name for proper Shure and Dante network operation.
In some scenarios, the computer running IntelliMix Room must be rebooted after a Zoom Rooms update occurs on the same computer.
Allowing a system running IntelliMix Room to enter a sleep state can cause issues with IntelliMix Room's logic and mute sync functionality. A reboot of the computer resolves the issue.
When canceling an upgrade of IntelliMix Room and performing a "roll back," the UI confirmation mentions "upgrade success" when it should mention "roll back success." IntelliMix Room will successfully roll back to the previous version.
If you update IntelliMix Room on a kiosk-type device using a remote desktop connection, log in to the admin account of the device after the update finishes and the device reboots. This step makes IntelliMix Room available as an audio device on the operating system.
Notes
This version of IMX Room is compatible with the following software and firmware versions:

Designer 4.6.0
ANI22/ANI4IN/ANI4OUT 4.6.6
ANIUSB-MATRIX 4.6.7
MXA310 4.6.3
MXA910 4.6.6
MXA710 1.4.2
MXA Mute 1.4.4
Microflex Wireless 9.0.4
P300 4.6.6