Precise. Powerful. Presence.
BETA 58A
Vocal Microphone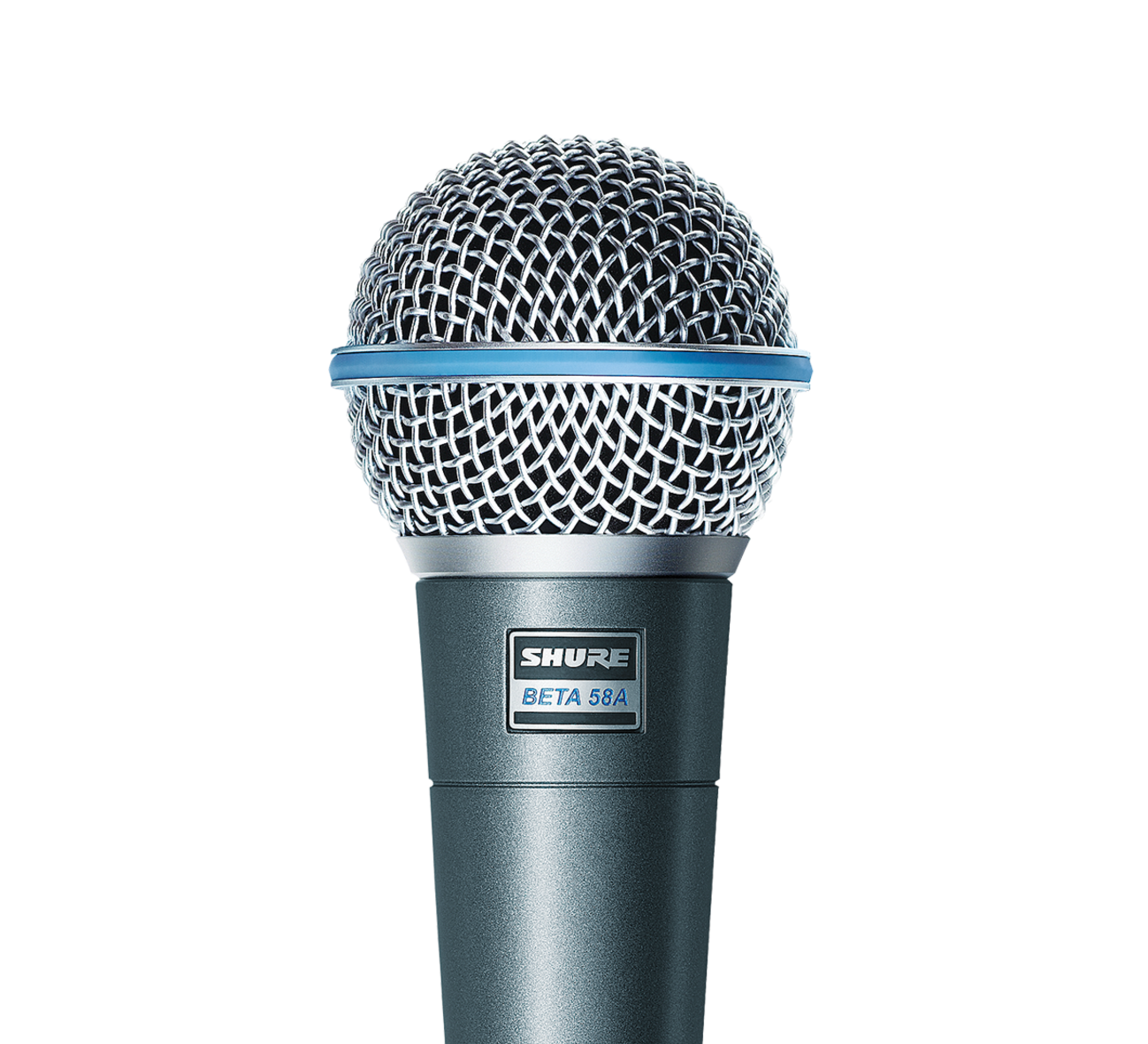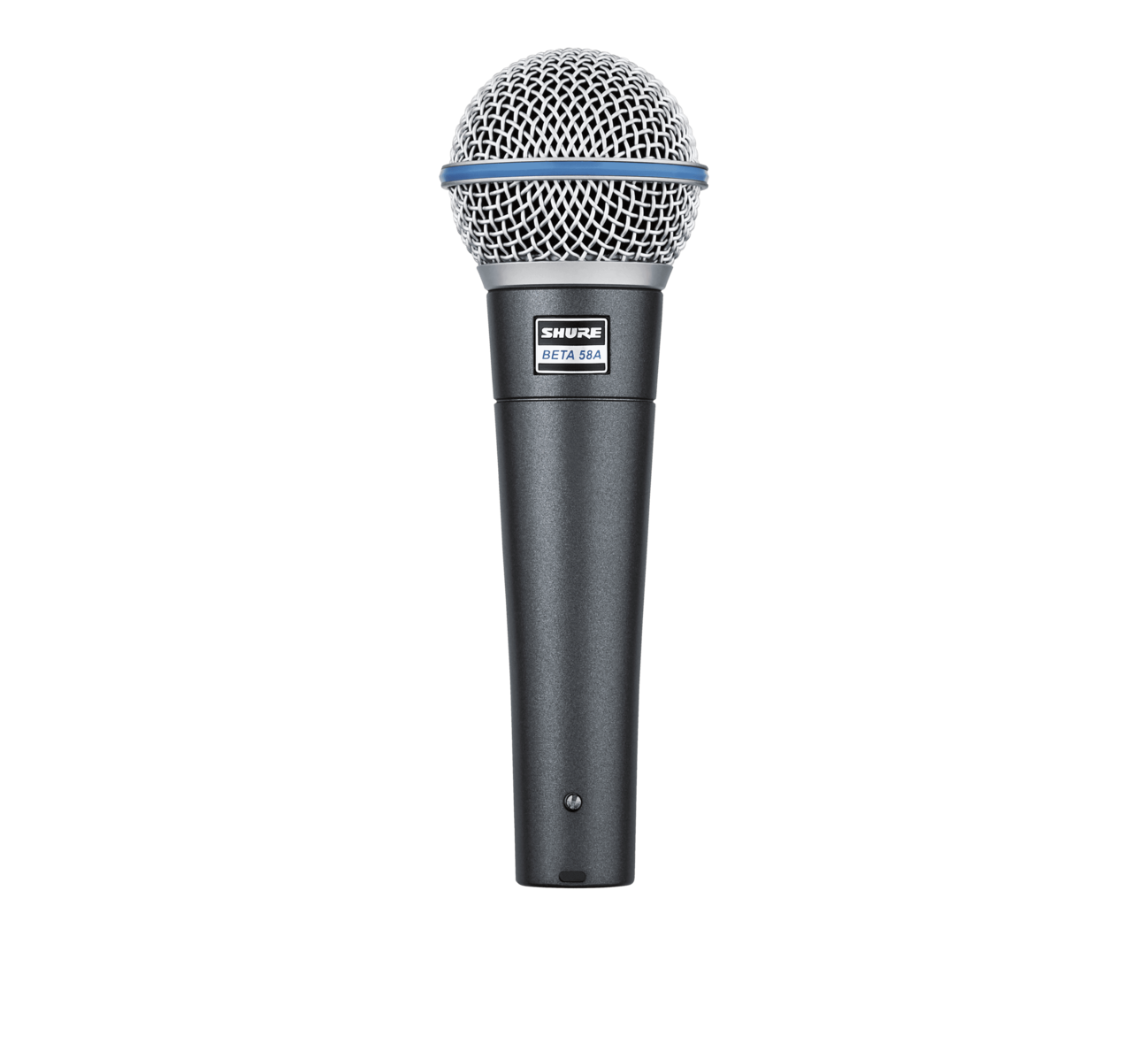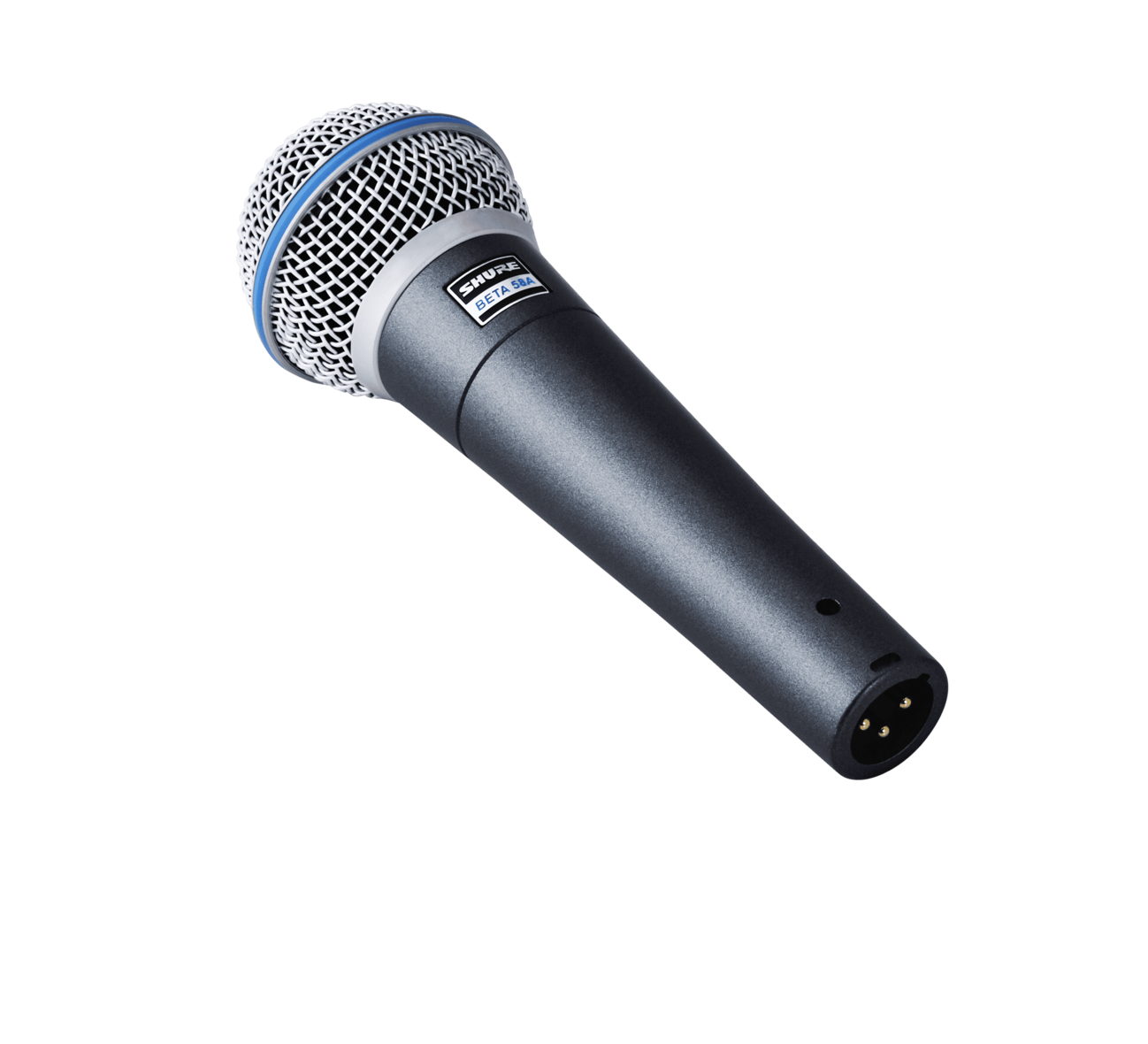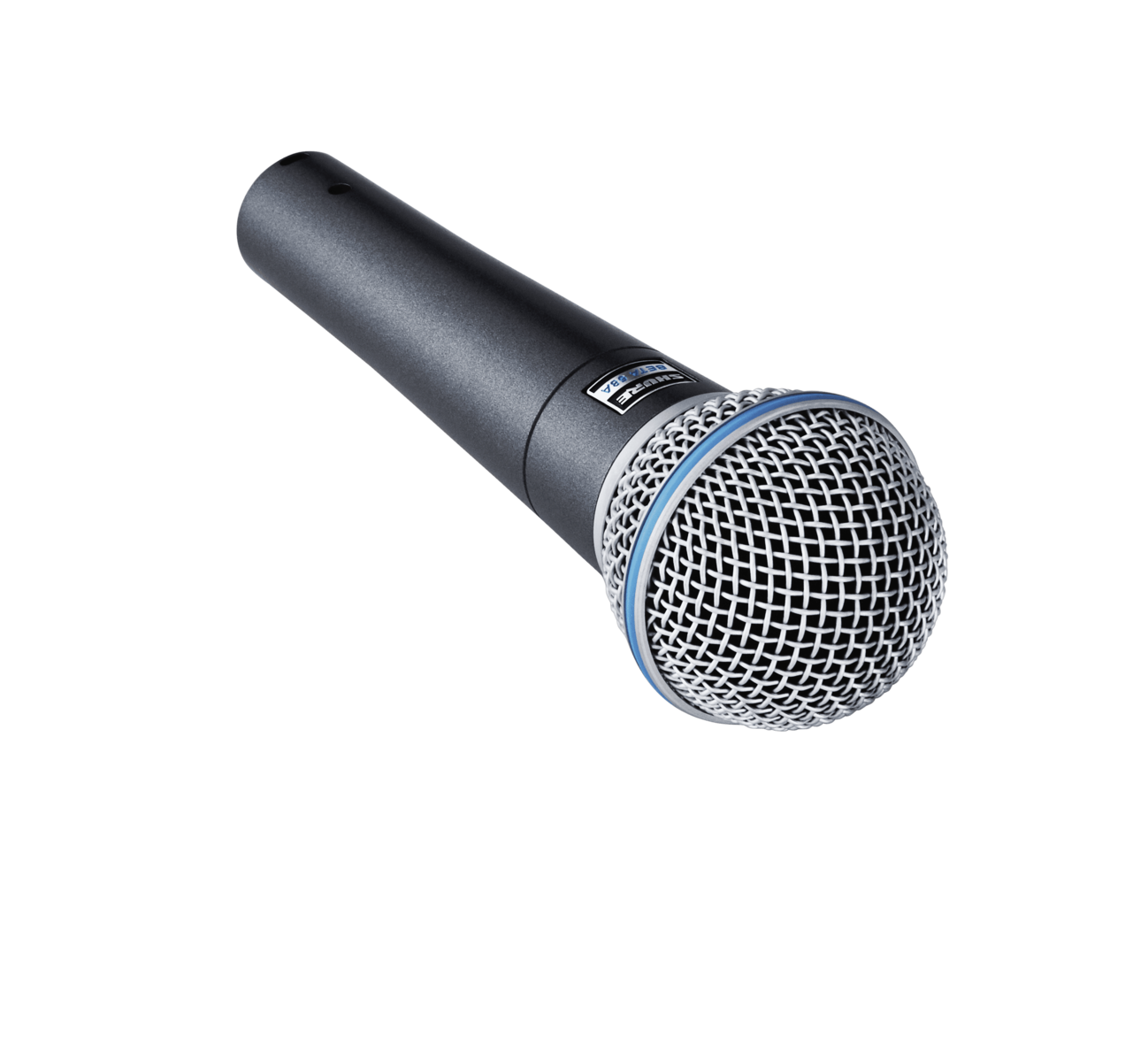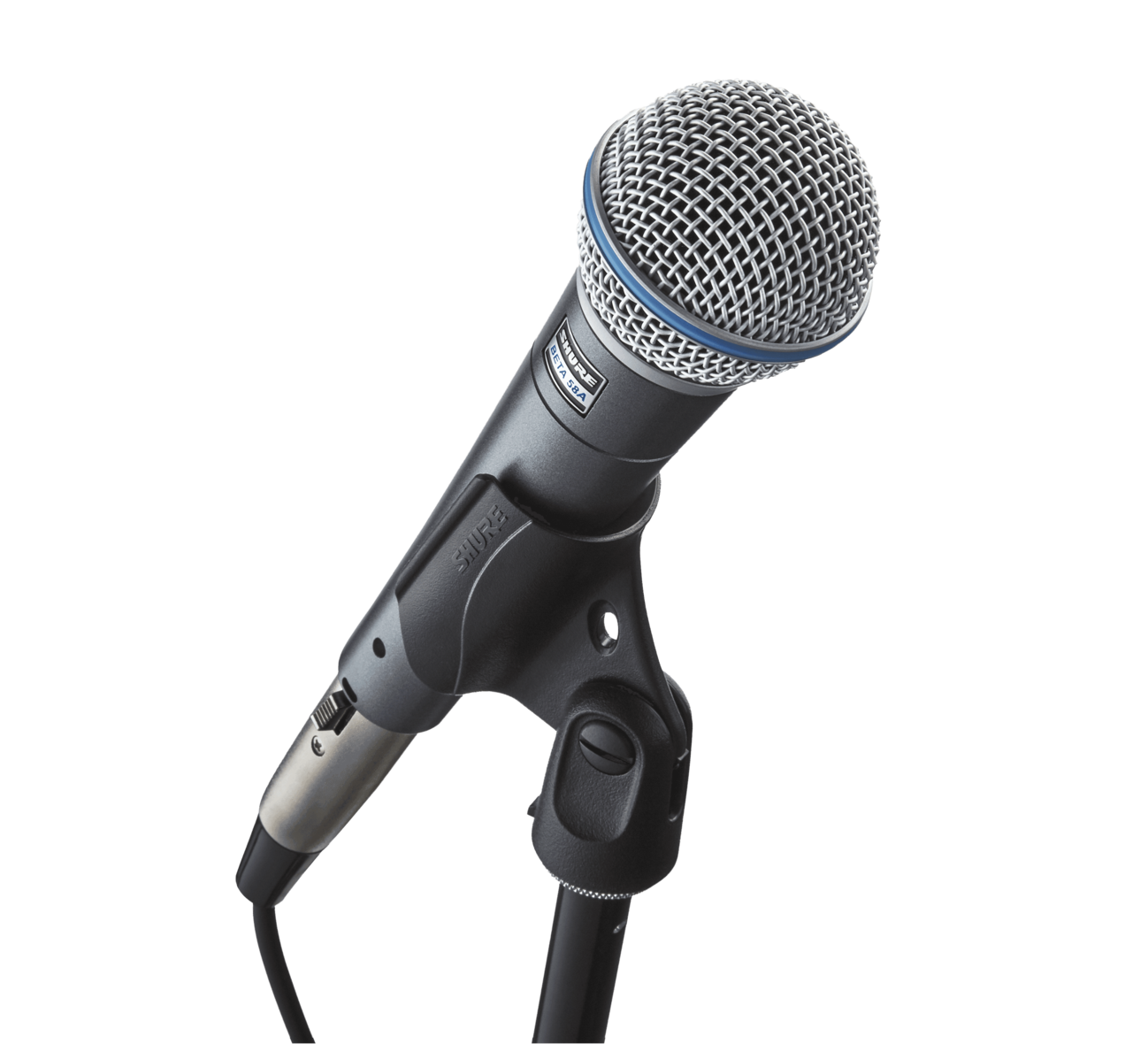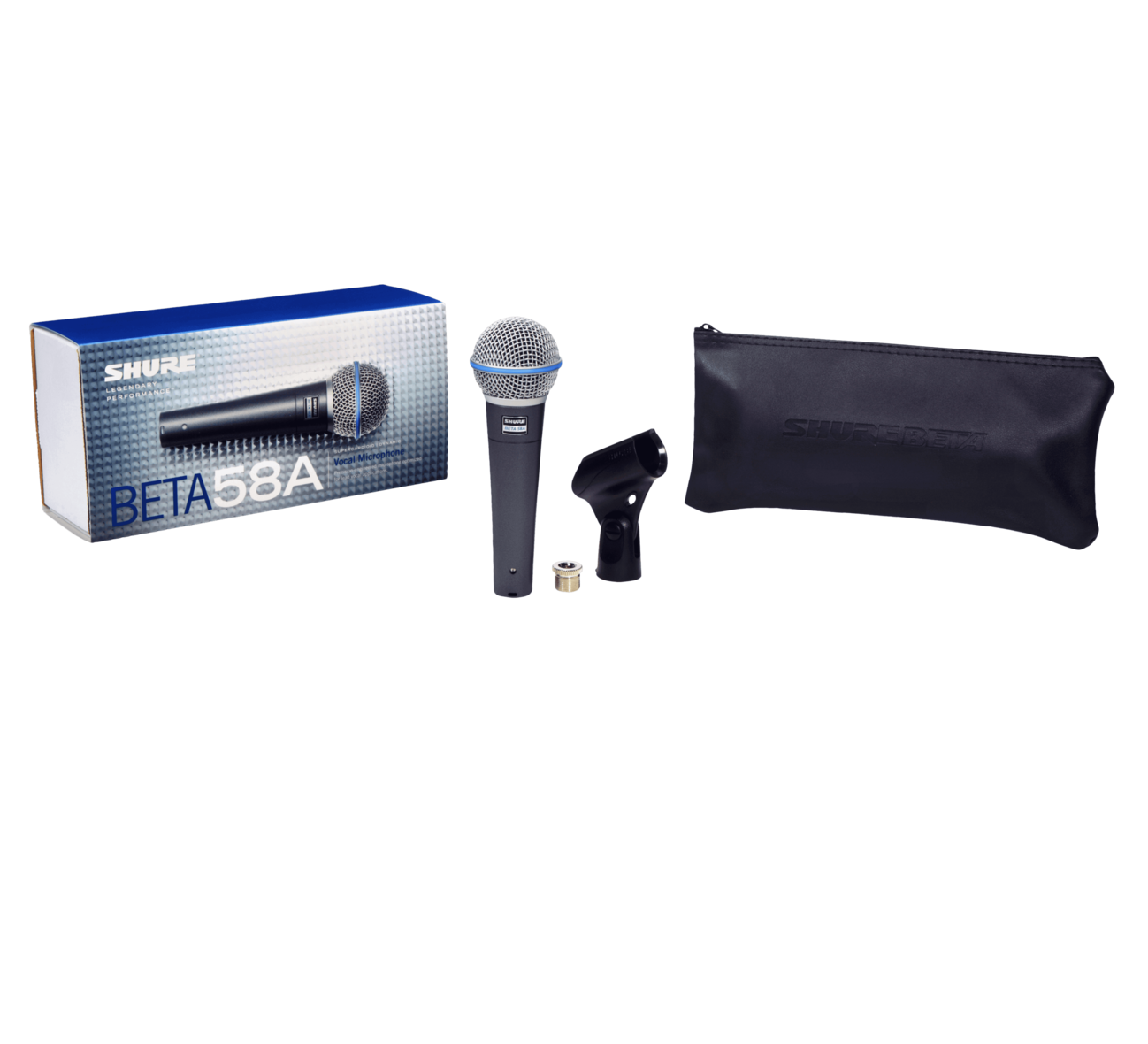 Vocal microphone provides a brightened midrange and bass roll-off with frequency response to control proximity effect, a steel mesh grille for durability, a shock mount for low unwanted noise, and a neodymium magnet for high signal-to-noise ratio.
On stage or in the studio, the BETA 58A is made for refined voice. The brightened midrange and bass roll-off give lead and background vocals a mighty presence in the mix. And the supercardioid pattern works harder to isolate your sound from every other source in the air. You could say it's a singer's best friend.
No worse for wear
The hardened steel mesh grille stands up to some of the roughest sweat drips, mic drops and van rides, without so much as a dent to show for it.
Out-louds the noise
The neodymium magnet provides higher output levels, so your sound is clear - and everything else stays in the background.
A worldwide star
The BETA 58A is a top-selling, single-element, dynamic microphone, and can be seen every night on stages all around the globe.
Support
Customer Support
Service & Repair
Detailed policy information regarding customer service numbers, service modifications, and replacement parts.
Service & Repair
Contact Us
Submit a ticket directly to Shure Customer Service staff, or reach out via phone or email.
Contact Us
Resources
Shure Tech Portal
Complete product documentation, technical support materials, software and firmware, and other tools and resources for all Shure products, in one place.
Sign In
Comparable Products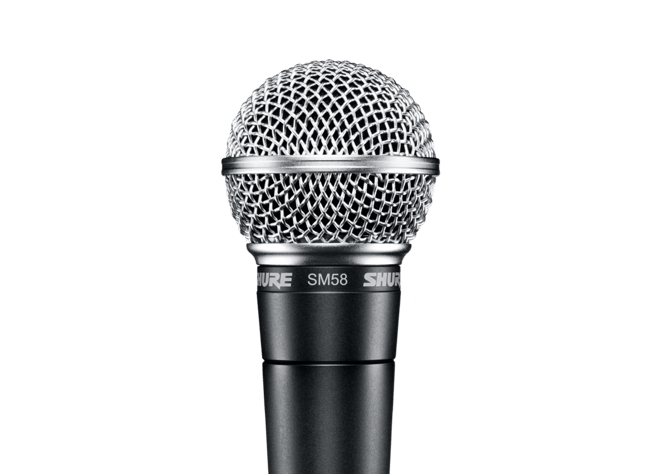 Legendary cardioid vocal microphone tailored to deliver warm and clear vocal reproduction.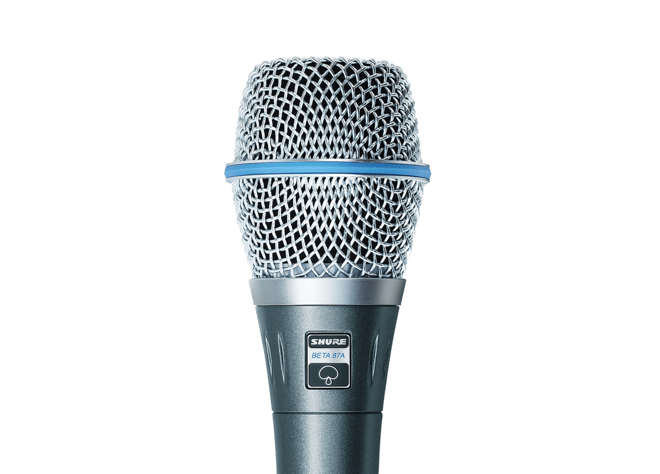 Vocal microphone provides warm, accurate sound due to its supercardioid polar pattern.
Dualdyne Cardioid Dynamic Vocal Microphone
Premium vocal dynamic cardioid microphone featuring two ultra-thin diaphragms and unmatched control of proximity effect.
Case Studies
Arturo Magnanensi, Audio Engineer at the the MyMama tour: "The tour was characterized by the strong need of the band to finally be able to express the great energy and creativity stored during the period of the lock-down; combining it and putting it, however, at the service of a necessary flexibility and adaptability to the many different types of concerts that the tour schedule envisaged. Also due to the restrictive regulations related to the pandemic, the show had to be able to be done at different times, in different lighting conditions, in relatively small or even very large stages, without ever affecting its nature or its technical and artistic performance for the public. So I would say that the technical flexibility was fundamental in order to guarantee a coherence of the show in all the various venues in which we found ourselves having to create the show."