Elevez le sans fil au niveau supérieur et au-delà.
WWB6
WWB6 Wireless Workbench 6 de Shure
La HF peut être la meilleur amie de votre système audio, comme son pire ennemi. Mais il existe une solution logicielle pour que le signal sans fil soit toujours de votre côté, dans n'importe quel environnement. Contrôlez tout votre système HF avec Wireless Workbench® 6.
Wireless Workbench 6 vous permet de superviser et gérer à distance chaque appareil connecté à votre système, sans interrompre la production. La coordination de fréquences et l'analyse des équipements pris en charge vous permettent de piloter tout le concert depuis une seule application. La fonction Timeline vous permet même un suivi des données HF, que vous pourrez consulter ultérieurement. Avec autant de contrôle à portée de main, la liberté du sans fil aide votre travail à passer au niveau supérieur.
Gestion rapide
Les utilisateurs peuvent enregistrer des paramètres et les appliquer rapidement pour simplifier la configuration.
Coordination solide
HF ne rime pas avec constance. Wireless Workbench vous offre la flexibilité requise pour coordonner vos fréquences dans le temps et dans l'espace.
Réseau d'entreprise
La connexion à distance à des équipements sur plusieurs sous-réseaux et le contrôle d'accès font que seuls les utilisateurs autorisés peuvent agir de votre réseau.
Logiciel gratuit
Compatible avec Windows 8 et 10 et Mac OS X High Sierra, Mojave, Catalina, et Big Sur
Alertes pour des paramètres HF, audio et batterie
Rapports d'inventaire, de coordination et réseau
Prise en charge de certains équipements d'autres marques
Support
Service client
Service et réparation
Pour toute question relative à la réparation et/ou pièces détachées, veuillez remplir le formulaire ici
Service et réparation
Nous contacter.
Soumettez un ticket directement au personnel du service client Shure, ou contactez-le par téléphone ou par e-mail.
Nous contacter.
Ressources
Shure Tech Portal
Documentations produits, informations logiciels et firmware, comparaisons et autres outils techniques et ressources pour tous les produits Shure. Tout cela au même endroit.
Inscription
Notes de version
Version 6.14.1
New Features
Added support to import third-party scan files generated by Anritsu spectrum analyzers.
Added the ability to scan with, and view data for, individual antennas on Axient Digital receivers (requires Axient Digital firmware 1.3.6 or later)
Added the ability to edit a stopped or imported Timeline file..

Create and edit markers and general file information.
Trim start time and stop time, and save as a new file.

Added an option to use computer location data to populate the TV channel exclusion data table (for select counties)

Location services must be enabled on your computer so that the application can approximate your location.
Your location data is not stored by Shure or the application.
New Device and Frequency Band Support
Added support for Axient® Digital ADX5D dual-channel portable slot-in receiver.
Added support for SLX-D® single- and dual-channel wireless receivers.
Added support for new Shure frequency bands:

BLX M19 | 694.500 MHz – 702.700 MHz
BLX Q12 | 748.300 MHz – 757.700 MHz
PSM300 L26 | 655.125 MHz – 678.875 MHz
Coordination
Updated the offline TV channel database for the following countries:

United States – post-600 MHz transition

Added ability to rename or delete the Default RF Zone.
Fixed an issue where the scan peak hold overlay color was not being saved as part of the show file.
Fixed an issue where the name of a channel listed on the in-use tab of the frequency list dialog could be blank in one scenario.
Fixed an issue where it was not possible to sort by dBm or assigned channels in the assign & deploy dialog.
Fixed an issue where frequency values in the coordination workspace (CWS) list would not update after a custom equipment profile was edited in the equipment profile dialog.
Fixed an issue where resolving a conflict between stock and custom compatibility profiles by renaming the custom profile would cause some of its device info to display as empty.
Timeline
Markers can now be multi-selected and assigned a color or deleted as a group.
Fixed an issue where an invalid system event marker ("Inactive Tx Status") would be presented when a transmitter was RF muted.
Fixed an issue where a channel header may not be visible after showing or hiding data streams.
General
Added support for P10R+ "battery type" IR preset on P10T in-ear monitor transmitters.
Added error icon to the tabs in charger properties panels for better visibility to the issue.
The first column of the RF Zone configuration matrix is now fixed when scrolling horizontally.
Added Antenna Cascade Status label to AXT630 properties panel.
Fixed an issue where the "Tx Hot" battery alert did not display for VHF, 900 MHz ISM, and 1.x GHz variants of QLX-D and ULX-D systems.
Fixed an issue where sorting the channel list by channel strip visibility in the monitor view was not working properly.
Fixed an issue where the ADX/AXT linking capability icon was not presented after relaunching the application or loading a show file.
Fixed an issue where changing the IP address of an AD610 ShowLink access point and rebooting it would cause the current channel and channel mask to be set to 0.
Known Issues
Battery type may not persist between power cycles for SLX-D transmitters on firmware version 1.0.13. To resolve, you must set the battery type on the transmitter again.
ULX-D receivers running firmware version 2.0.28 or earlier may trigger a Settings Conflict when rediscovered after updating their firmware to version 2.1 or later. There is no issue with the device—there was simply a new property added in version 2.1. To dismiss the alert, resolve the Settings Conflict by selecting the properties you wish to keep.
The Timeline System Event "Active Transmitter Online" for ULXD6/8 transmitters does not always include Transmitter Device ID in the event description.
SLX and ULX frequencies in Master List mode cannot be manually entered in the Coordination Workspace. They can, however, be coordinated and analyzed.
Notes
To operate Wireless Workbench successfully, you must run it as an administrator. This includes when updating from within the application using Wireless Workbench version 6.13.1 or prior. Consult your IT department if you have questions about enabling administrator permissions on your computer.
Opening show files created with older versions of Wireless Workbench may result in the Settings Conflicts dialog opening once the file has loaded. This is due to newly supported hardware parameters that have been introduced with updated firmware versions. To maintain all settings from the show file, select "Keep all settings from: Wireless Workbench."
Alerts logged when devices first come online may list device parameters and their values as they are being discovered even though the parameter values themselves have not changed.
The ability to request product labels through the Frequency Band Conversion Tool and Report has been discontinued. The band conversion function is still available for use. For more information, please refer to the WWB Help System in the application, or contact Shure Applications Engineering.
To operate Wireless Workbench 6.14.1 with other Shure products, reference the following list of minimum versions supported:

Axient Digital 1.3.6
Axient 2.1.11
PSM1000 1.7.10
QLX-D 2.3.24
SLX-D 1.0.13
UHF-R 1.171
ULX-D 2.4.25
SBC220/240 Two-bay Chargers 1.3.6
SBC250/450/850 Networked Charging Stations 2.4.13
SBRC Shure Battery Rack Charger 1.1.6
Shure Update Utility 2.6.0
ShurePlus Channels 1.4.6
Produits comparables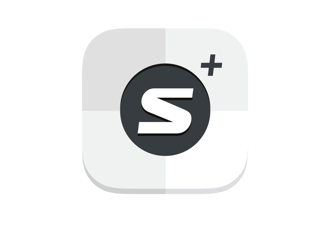 ShurePlus™ Channels vous libère de la console de mixage en vous permettant de vous déplacer librement dans tout l'espace de spectacle, tout en surveillant les paramètres clés des systèmes sans fil Shure depuis un appareil iOS.
Études de cas
La technologie sans fil de Shure assure la couverture technique tout au long de la dernière saison du concours de chorales de TV3.
Depuis 2015, le département son du Théâtre Thalia de Hambourg utilise des systèmes HF numériques Shure ULX-D et QLX pour fournir tous les canaux nécessaires aux nombreux concerts et événements qu'accueille le lieu.
The American Repertory Theater at Harvard University (A.R.T.) and renowned sound designer Jonathan Deans selected the Shure Axient® Digital wireless microphone system and ADX series transmitters to provide clear and precise audio support for the world premiere of the rock musical, "Jagged Little Pill."