MXWNCS4
MXWNCS4 Networked Charging Station
The MXWNCS is a 4 port Networked Charging Station compatible with Microflex Wireless microphone systems. Designed to complement boardroom aesthetics, Networked Charging Stations easily connect between conference room credenzas and AV rack closets over Ethernet via a single Cat5e cable. The front panel displays battery charge in 5 segment LED's, and remaining runtime and charge levels in hours and minutes can be monitored from any networked computer via the control software. Handheld, bodypack and boundary transmitter styles each occupy one docking space while gooseneck bases require two spaces to dock.
Product Details
Versatile microphone docking: Each station accepts all Microflex Wireless transmitters
Charge status indicators: 5-segment LED's on the unit display charge status individually for every docked microphone
Remote charge status monitoring: Ethernet connection to the system enables remote monitoring of battery charge status in hours and minutes via the control software or third party control systems
Easy transmitter linking: Assign docked wireless microphones to channels on an Access Point Transceiver by simply pressing "link"
Rapid charge times: Reaches 50% charge in one hour and fully charges transmitters in two hours
Overcharge protection: Smart recharging circuitry safeguards against battery damage and extends life cycles
Reviews
Support
Customer Support
Service & Repair
Detailed policy information regarding customer service numbers, service modifications, and replacement parts.
Service & Repair
Contact Us
Submit a ticket directly to Shure Customer Service staff, or reach out via phone or email.
Contact Us
Resources
Shure Tech Portal
Complete product documentation, technical support materials, software and firmware, and other tools and resources for all Shure products, in one place.
Sign In
Software & Firmware
A modern audio network can't do its job with outdated software (and the time you spend searching for each latest version is time lost). Easy to use and free to download, the Shure Update Utility helps you update compatible Shure products while managing all of your device firmware. Giving you one less thing to worry about.
Comparable Products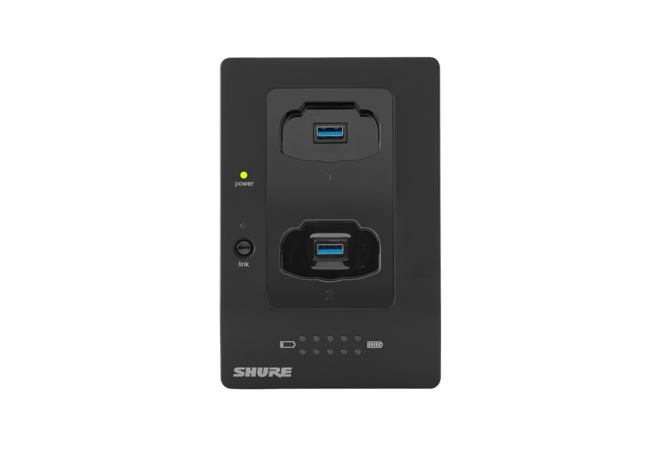 Two-Channel Networked Charging Station
2-port networked charging station allows handheld, bodypack, and boundary transmitters to charge in 1 port for each.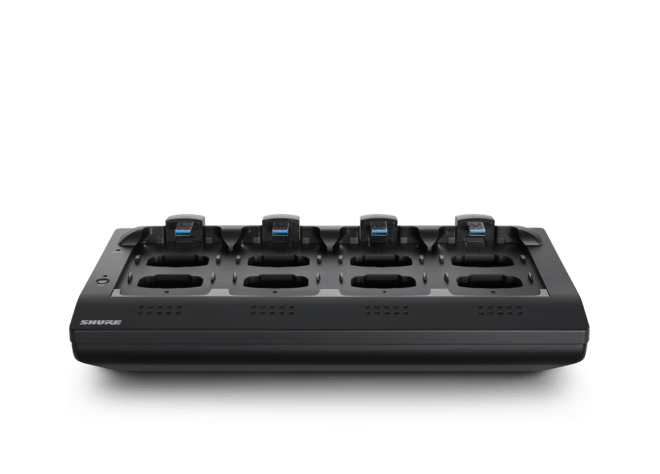 Networked Charging Station
8-port networked charging station charges handheld, bodypack, and boundary transmitters and gooseneck bases.
Case Studies
The University of Hong Kong engages students in collaborative learning with Voice Lift System and Recording Studio