Discontinued
Axient
Wireless Systems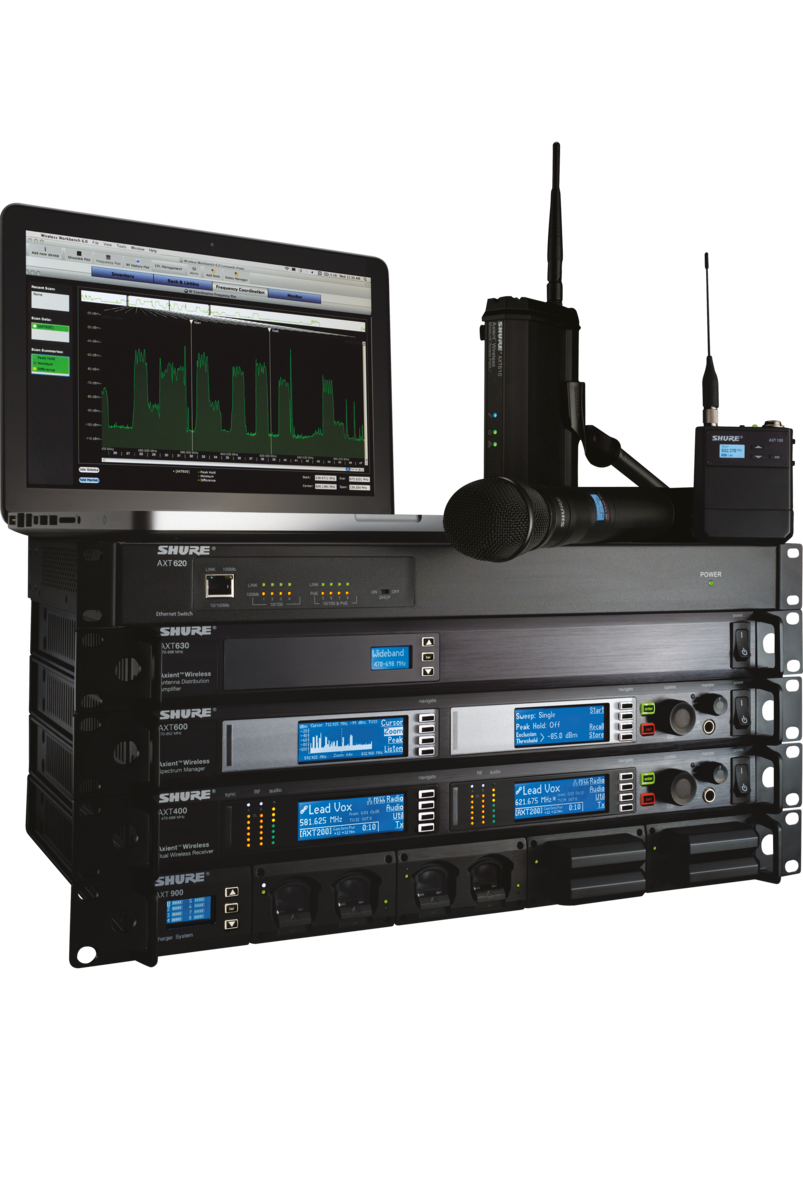 Wireless management network offers a spectrum management suite to integrate spectrum analysis, channel allocation, and device management. Features include Axient Spectrum Manager, Interference Detection, Frequency Diversity, and Wireless Workbench 6.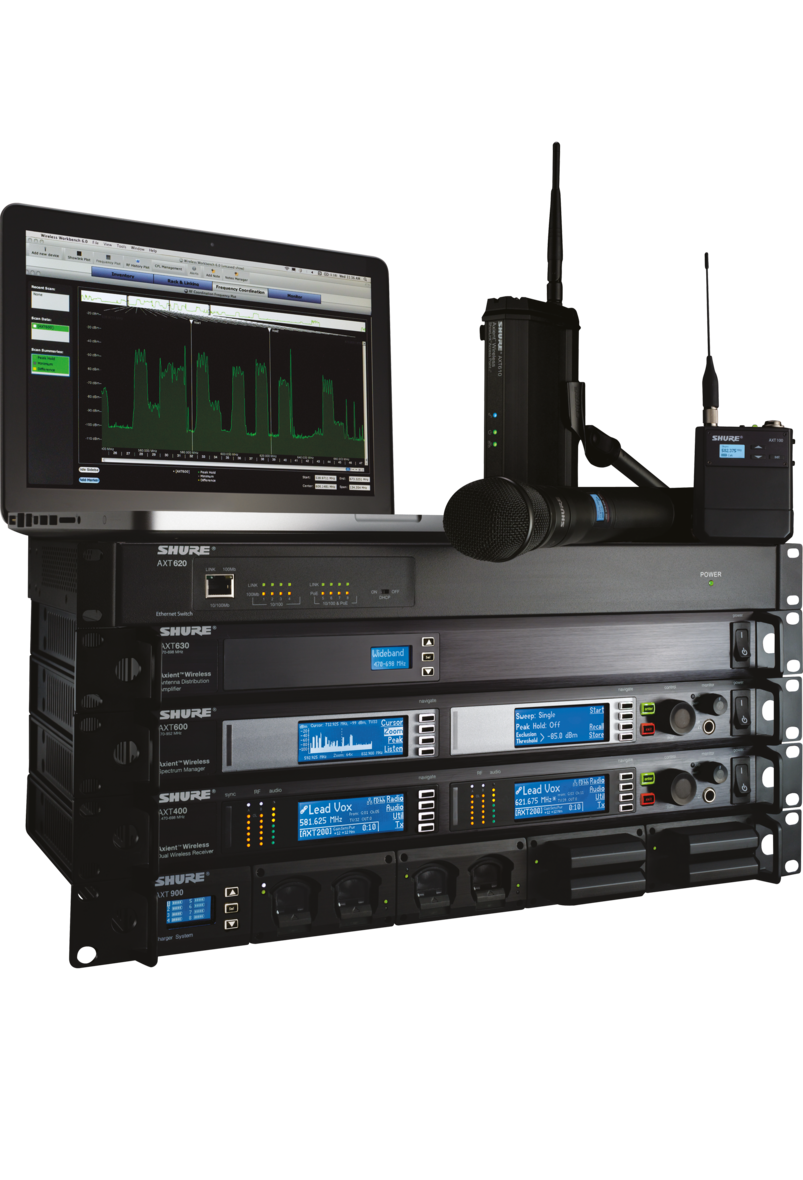 Product Details
Spectrum Management: Designed to continuously monitor, evaluate, prioritize, queue and assign compatible UHF frequencies, the Axient Spectrum Manager defines a new class of RF management tool.
Interference Detection & Avoidance: Axient receivers can automatically detect interference and move to a clear, compatible frequency in a fraction of a second.
Frequency Diversity: Enables simultaneous transmission on two independent frequencies to ensure seamless, uninterrupted audio for mission-critical transmitters in extreme RF settings.
Transmitter Remote Control: The Axient ShowLink Access Point establishes a new-to-the-world capability in wireless microphones: comprehensive remote control of all transmitter parameters.
Power Management: The Axient rechargeable power system sets new standards for real-time monitoring and lifecycle management of batteries and chargers.
Wireless Workbench 6: WWB6 features an enhanced graphic user interface, tailored to support the breakthroughs in performance and networkability that Axient offers.
Support
Customer Support
Service & Repair
Detailed policy information regarding customer service numbers, service modifications, and replacement parts.
Service & Repair
Contact Us
Submit a ticket directly to Shure Customer Service staff, or reach out via phone or email.
Contact Us
Resources
Shure Tech Portal
Complete product documentation, technical support materials, software and firmware, and other tools and resources for all Shure products, in one place.
Sign In
Tools
This tool provides recommended frequencies for Shure Wireless System use in the United States.
With a few simple inputs, this selection wizard provides recommended items for your wireless microphone setup, and/or a diagram on how the antennas and antenna distribution are connected.
Software & Firmware
A modern audio network can't do its job with outdated software (and the time you spend searching for each latest version is time lost). Easy-to-use and free-to-download, the Shure Update Utility helps you update compatible Shure products while managing all of your device firmware. Giving you one less thing to worry about.
RF can be your sound system's best friend, and its worst enemy. But there's a software solution to keep the signal on your side, in every environment. Command your entire system with Wireless Workbench® 6.
ShurePlus Channels enables remote, real-time precision monitoring and control of Shure wireless systems. Features include audio metering, RF indicator, ShowLink signal strength, and frequency assignments with band, group, and channel information.
Comparable Products
Discontinued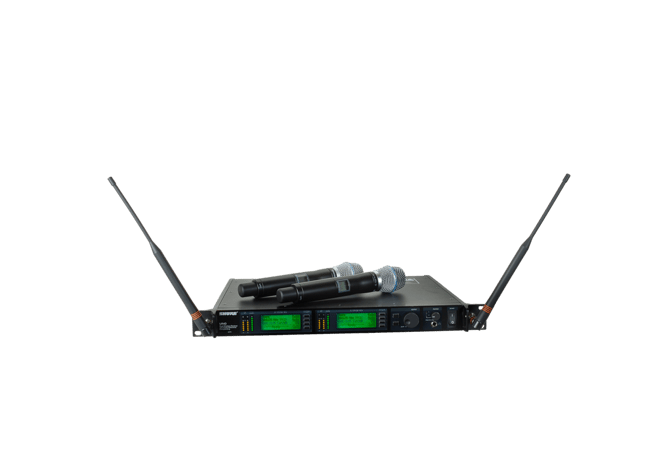 Wireless system masters the high pressure and extreme conditions of any large-scale touring or installation while delivering uncompromising audio.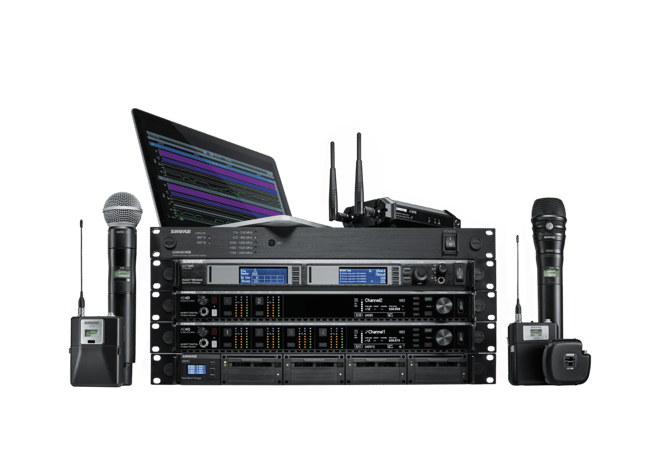 The most critical broadcasts and live events in the world rely on Axient Digital Wireless to provide maximum stability, control, and audio quality.