KSE1200
Electrostatic Earphone System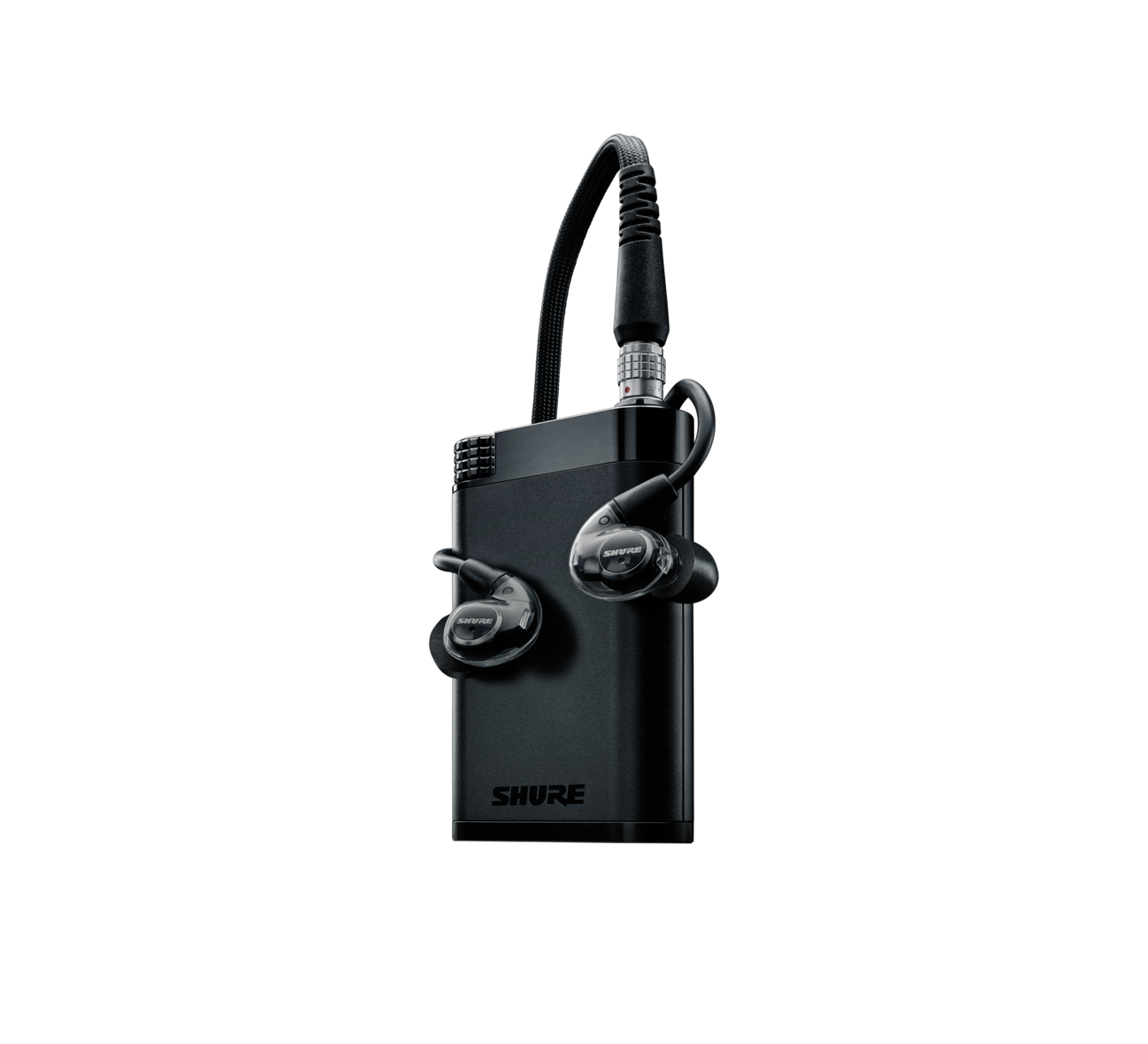 The premium KSE1200 Electrostatic Earphone System is an electrostatic earphone and amplifier system for use in‐line with portable media players. These single‐driver electrostatic Sound Isolating™ earphones provide an astounding level of clarity and detail for the most discerning audio aficionados.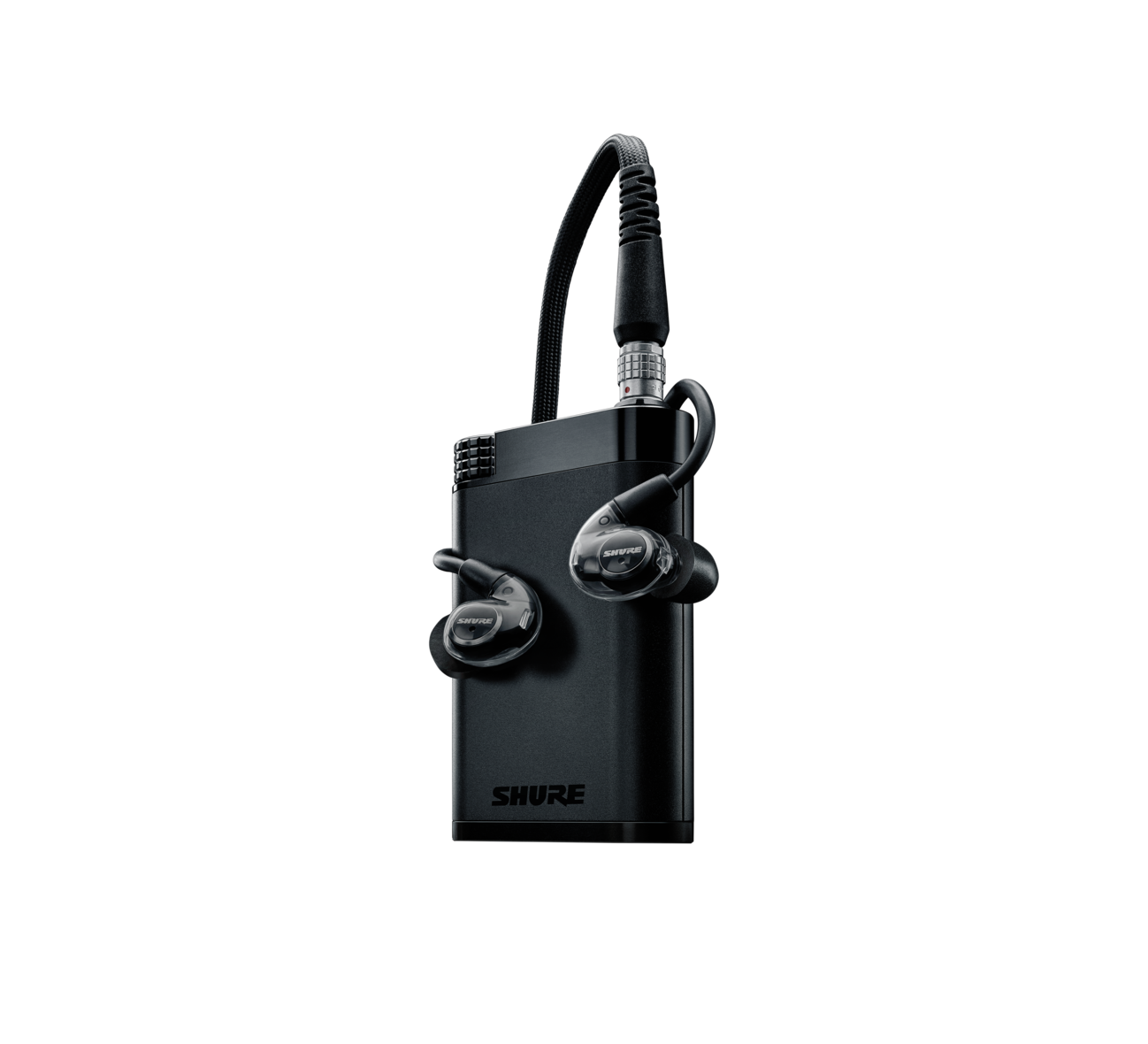 Product Details
The KSE1200 Electrostatic Earphone System is a premium Sound Isolating electrostatic earphone system for use in‐line with portable media players. Featuring a pair of single‐driver electrostatic Sound Isolating™ earphones and matched, high voltage amplifier. The input stage of the System is designed for seamless integration with premium audio players common in today's high quality portable audio market.
Providing an unrivalled level clarity and detail, the KSE1200 system brings the award winning performance of Shure's electrostatic technology into a more compact, efficient, and affordable solution.
Both the Shure KSE1500 and KSE1200 systems make portable high fidelity audio a reality.
Electrostatic technology for Sound Isolating Earphones featuring a single MicroDriver design
Extremely high correlation to the source audio provides the fastest, most accurate transient response on the market.
Custom-designed earphone cable specifically isolates each conductor
Integrated USB rechargeable battery can conveniently charge from standard USB wall charger or computer
Lightweight, ergonomic earphone shape minimizes ear fatigue while comfortable Sound Isolating sleeves block up to 37 dB of ambient noise.
Premium Shure fit and finish and construction featuring an elegantly machined black aluminum housing, manufactured to exacting Shure quality standards
1 - 3.5mm (1/8" ) Cable 15.2 cm (6")
1 - 3.5mm (1/8" ) Cable 92 cm (36")
1 - 6.3mm (¼") adapter
1 - Cable Clip
2 - Security Bands
Support
Customer Support
Service & Repair
Detailed policy information regarding customer service numbers, service modifications, and replacement parts.
Service & Repair
Contact Us
Submit a ticket directly to Shure Customer Service staff, or reach out via phone or email.
Contact Us
Resources
Shure Tech Portal
Complete product documentation, technical support materials, software and firmware, and other tools and resources for all Shure products, in one place.
Sign In
Documentation
User Guide & Specs
insert_drive_file

insert_drive_file

cloud_download
Declarations of Conformity
Comparable Products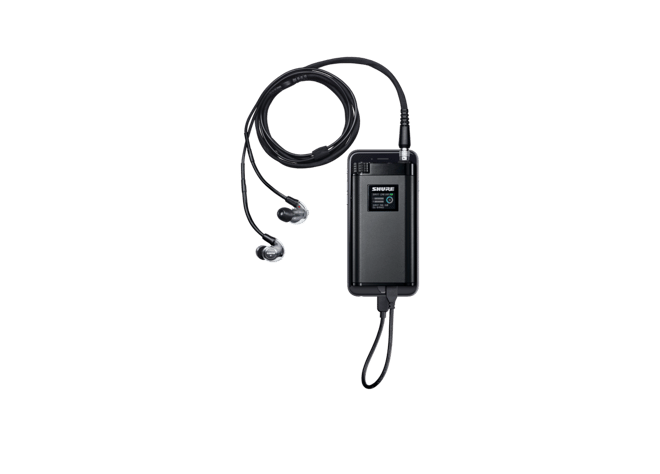 Electrostatic Earphone System
Electrostatic earphone system consists of single-driver, electrostatic earphones matched to a USB digital-to-analogue-converter with EQ control.