MXA910 + ANIUSB-MATRIX
MXA910 + ANIUSB-MATRIX AV Conferentiebundel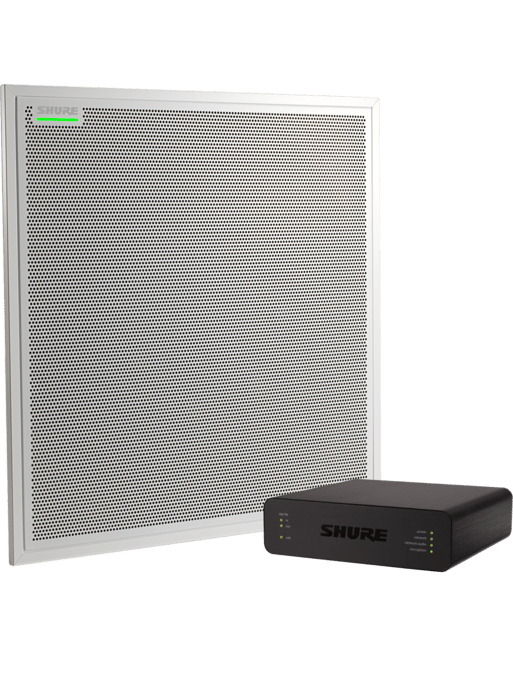 Deze Microflex® Advance™ MXA910 plafondarray vormt in combinatie met de ANIUSB-MATRIX Audio Network Interface een hoogwaardig systeem voor conferentiegeluidversterking met flexibele signaalroutering en veelzijdige aansluitmogelijkheden.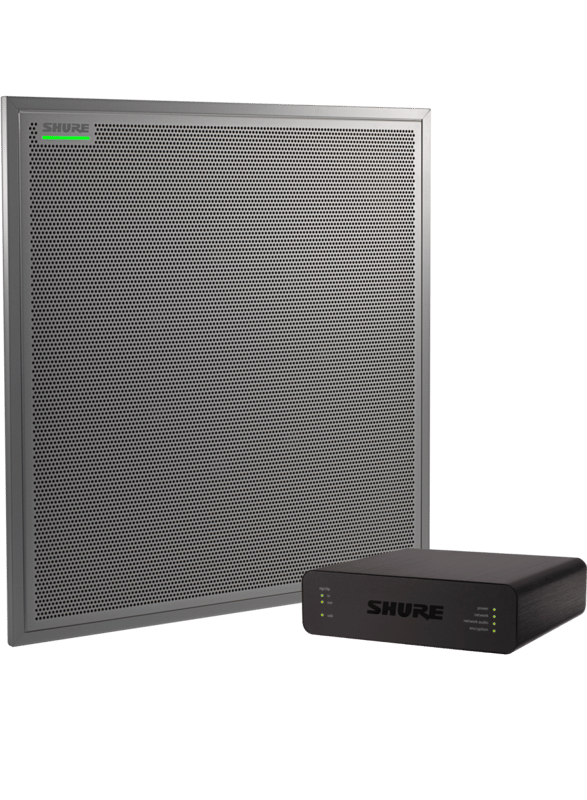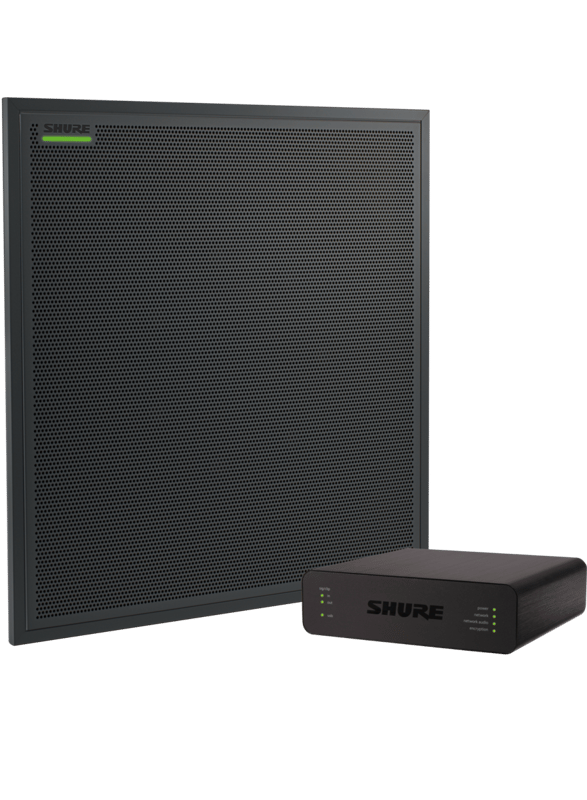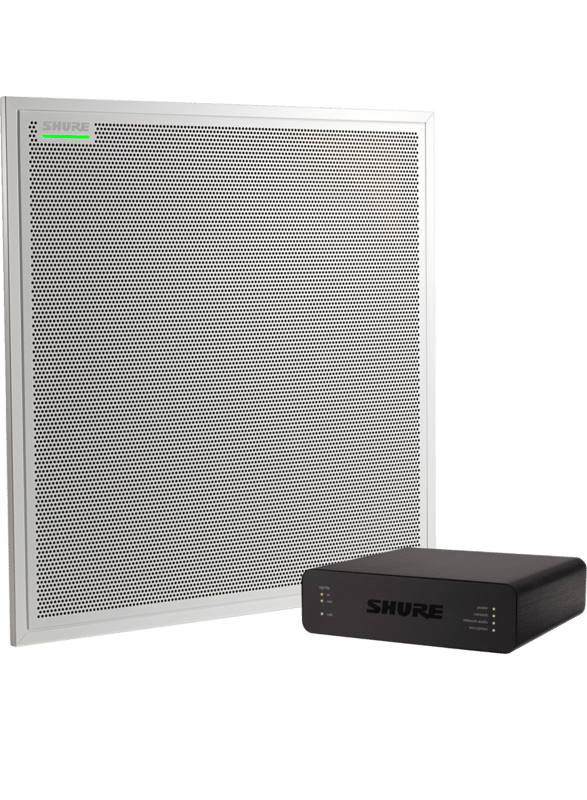 Product details
Deze microfoon en interface leveren samen een hoogwaardige geluidsregistratie van conferentiegesprekken, door de ingebouwde signaalverwerkingsfuncties voor automatisch mixen en equalizerprofielen te combineren met Acoustic Echo Cancellation en Noise Reduction van hardware- en softwarecodecs.
ANIUSB-MATRIX is bijzonder geschikt voor conferentieruimtesystemen die werken met populaire soft-codec programma's als Skype for Business of BlueJeans, of om aan te sluiten op andere alles-in-een samenwerkingssystemen die over een USB-interface of een analoge audioaansluiting beschikken.
Steerable Coverage™ van maximaal 8 onafhankelijke dekkingsgebieden voor nauwkeurige geluidsregistratie van boven
Dante (4 ingangen / 2 uitgangen)
Analoge audioaansluitingen (1 in- en 1 uitgangsblok) voor bestaand AV-conferentiesysteem
USB-aansluiting (1 ingang/uitgang) voor computers met AV-conferentiesoftware
Shure audionetwerk-encryptie
*Deze bundel maakt bestellen met extra korting makkelijker. Let op: Deze items worden afzonderlijk verzonden.
Support
Klantenondersteuning
Contact
Neem contact op met de Shure-klantenservice via het webformulier of de telefoon.
Contact
Hulpmiddelen
Shure Tech Portal
Complete productdocumentaties, technische ondersteuningsmaterialen, software en firmware en andere tools en bronnen voor alle Shure-producten op één plek.
Aanmelden
Case Studies
Perfecte opleidingscondities voor de internationale ruimtevaart – ESA astronautencentrum in Keulen kiest voor MXA910 en ULX-D
Topopleiding met de beste audiokwaliteit: WHU – Otto Beisheim School of Management wij vertrouwen op Shure Microflex Advance MXA910