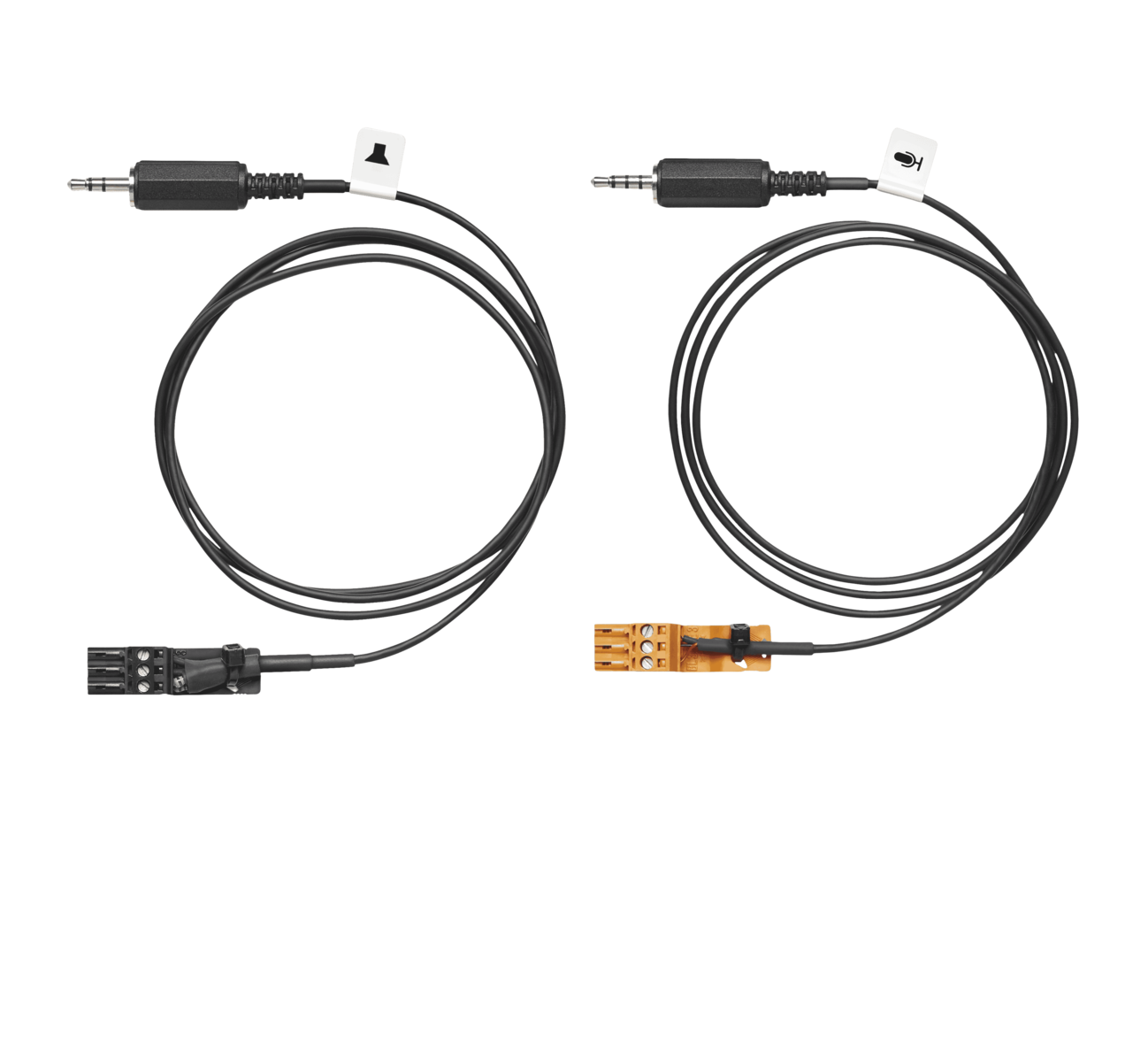 Dettagli prodotto
The Shure VCC3 Video Conference Cable Kit enables quick and easy analog audio connection from Shure audio processors to leading Cisco hardware video codec devices.
Provides connection between Shure audio processors and Cisco codecs equipped with 3.5mm analog in/out.
1 - 3ft (94cm) 3.5mm TRRS male to female block connector cable
1 - 3ft 3.5mm TRS male to female block connector cable
1 male to male block adapters
1 female block connectors 
1 connector and strain reliefs
2 - zip ties
Prezzo di Vendita Suggerito
Assistenza
Supporto Clienti
Supporto & Riparazione
Informazioni dettagliate sulla politica relativa ai numeri del servizio clienti, modifiche del servizio e parti di ricambio.
Supporto & Riparazione
Contatto
Invia un ticket direttamente al team del Custromer Service Shure, o contattaci via telefono o email
Contatto
Risorse
Shure Tech Portal
La documentazione completa dei prodotti, i materiali per il supporti tecnico, software e firmware, e tutti gli strumenti e le risorse relative ai prodotti Shure, in un unico posto.
Accedi
Prodotti Compatibili
ANI22 Audio Network Interface
Audio network interface allows 2 analog mic or line inputs and 2 analog outputs to connect to a Dante network for easy audio routing and convenient browser-based remote control.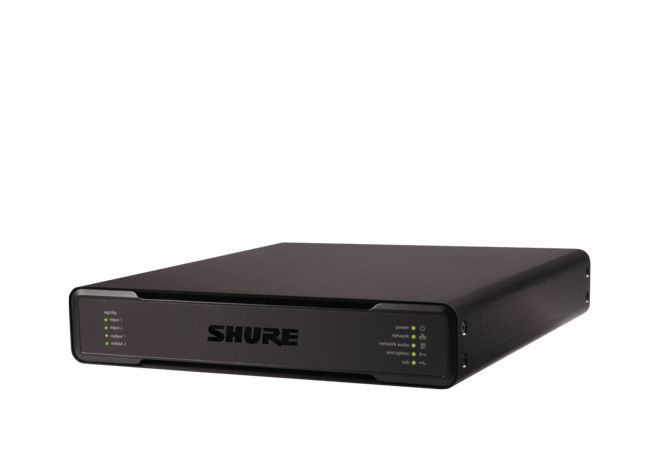 Processore per conferenze audio
Intellimix P300 Audio Conferencing Processor fornisce un comparto audio di alta qualità per applicazioni di videoconferenza grazie ad un potente DSP.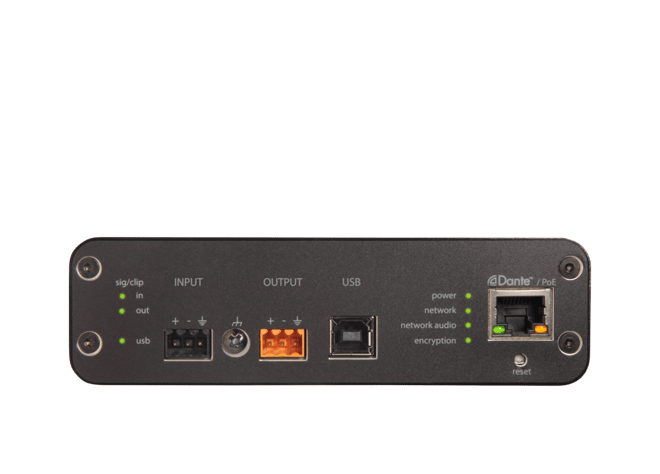 ANIUSB-MATRIX USB Audio Network Interface with Matrix Mixing
Audio network interface connects up to 4 Dante channels and 1 analog output to a room's audio and video conferencing system via USB connection.
Prodotti Correlati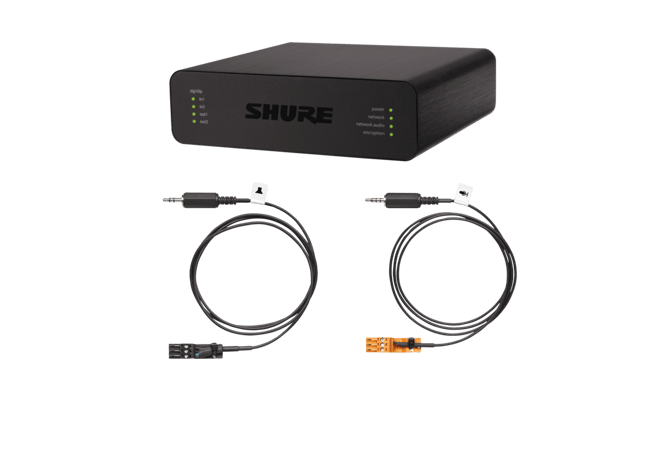 ANI22-BLOCK + VCC3 Video Conference Cable Kit Bundle
ANI22-BLOCK and the VCC Video Conference Cable Kit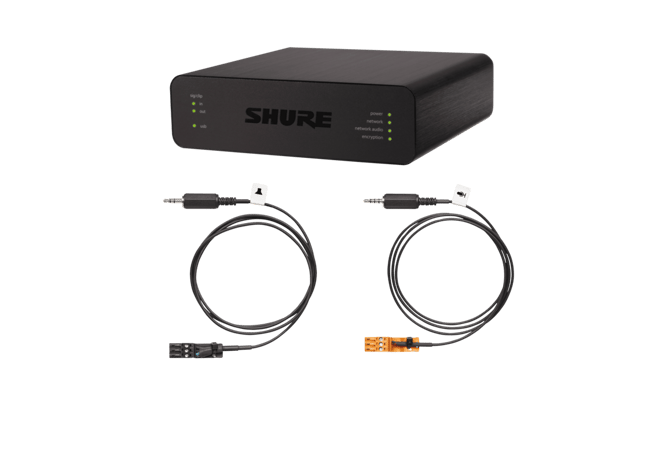 ANIUSB-MATRIX + VCC3 Video Conference Cable Kit Bundle
ANIUSB-MATRIX and the VCC Video Conference Cable Kit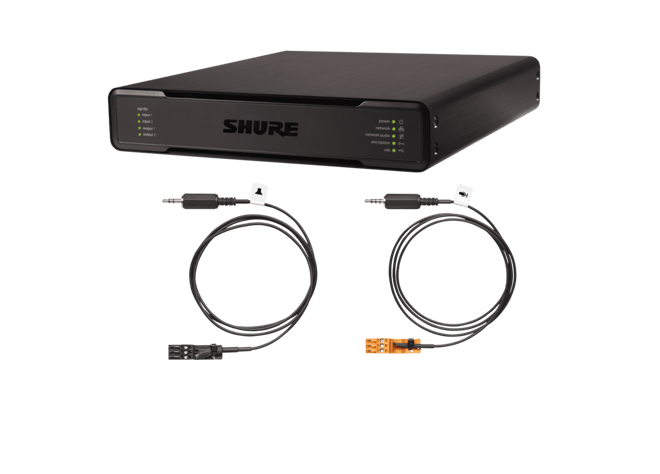 IntelliMix P300+VCC3 Video Conference Cable Kit Bundle
IntelliMix P300 and the VCC3 Video Conference Cable Kit