MXA910 + ANIUSB-MATRIX
MXA910 + ANIUSB-MATRIX AV Conferencing Bundle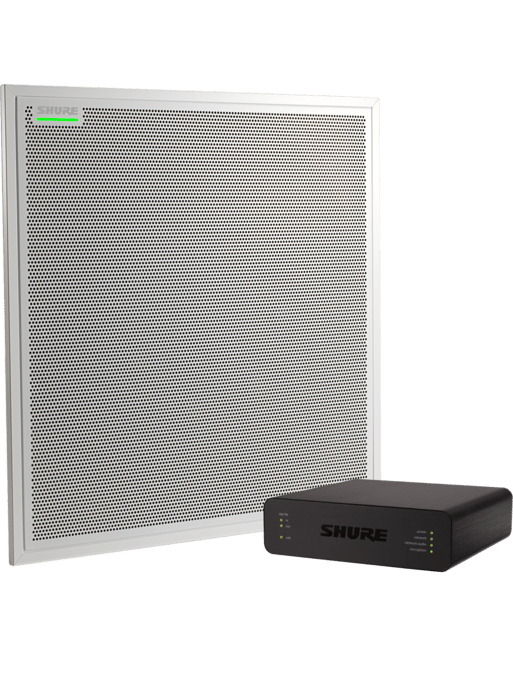 Le microphone de plafond multicapsules Microflex® Advance™ MXA910 combiné à l'interface audio réseau ANIUSB-Matrix permet d'obtenir une excellente qualité audio pour vos conférences, ainsi qu'une grande flexibilité de routing avec une variété de connexions disponibles.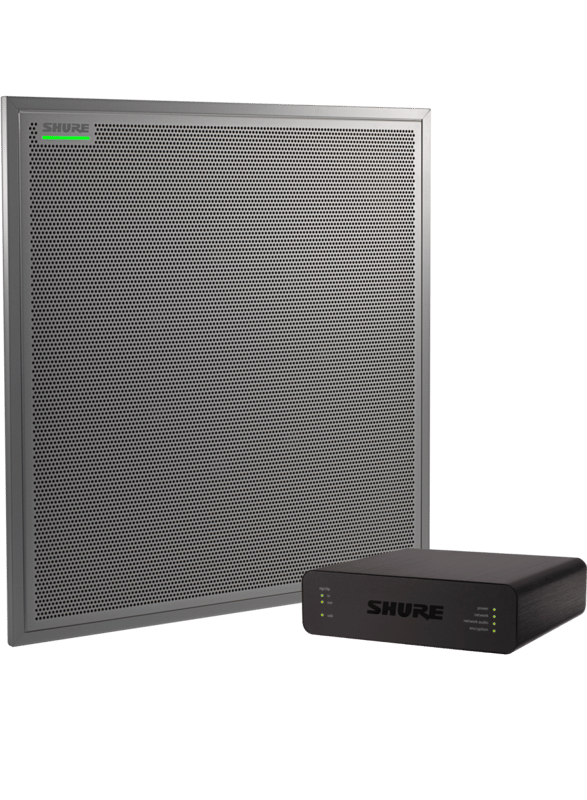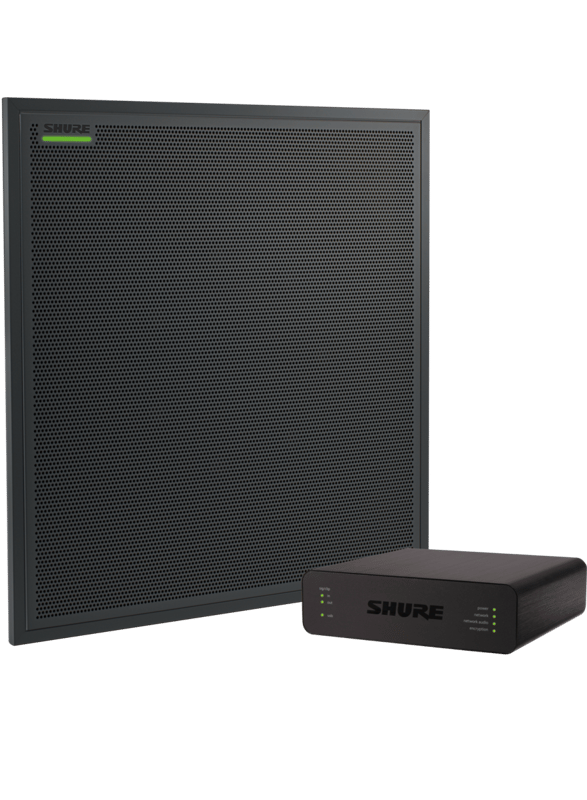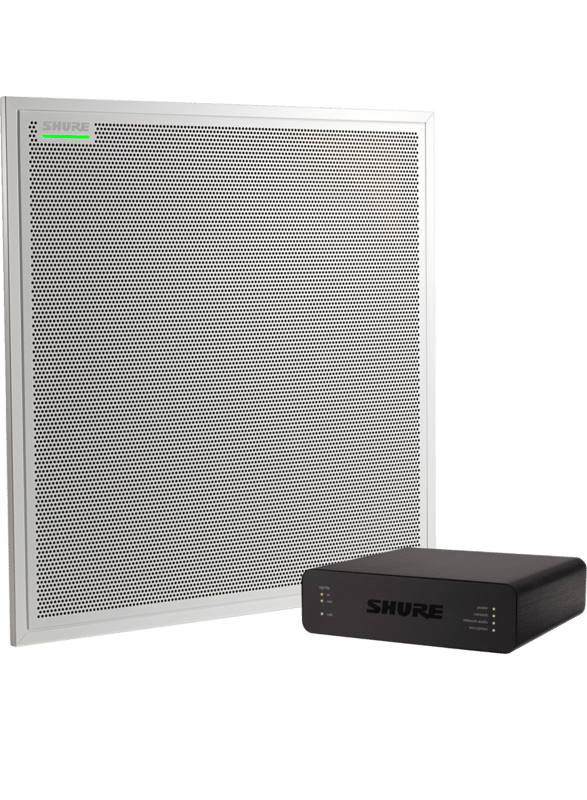 Détails du produit
Ce couple microphone / interface est idéal pour améliorer la qualité audio d'une visioconférence, d'une conférence téléphonique ou d'une web-conférence grâce aux traitements intégrés (Automix et EQ). La réduction de bruit et l'annulation d'écho acoustique étant gérées par les codecs (hardware ou logiciels).
L'ANIUSB-Matrix se connecte très simplement à un ordinateur, sur lequel sont gérés des codecs logiciels tels que Skype for Business ou BlueJeans ou à n'importe quel système tout-en-un équipé d'une interface USB ou d'entrées audio analogique.
Jusqu'à 8 lobes de directivité Steerable Coveragee™
Dante (4 entrées / 2 sorties)
Audio analogique (1 bloc entrée / 1 block sortie) vers le système de conférence
USB (1 in /out) connection to PC-based AV conferencing application
Ce bundle simplifie le processes de commande et permet de bénéficier d'une remise supplémentaire. Veuillez noter que les deux produits sont expédiés séparément.
Découvrez la démonstration de l'interface logiciel du ANIUSB-MATRIX
Études de cas
Des conditions parfaites d'entraînement pour les voyages spatiaux – Le Centre européen des astronautes de l'ESA à Cologne s'appuie sur des MXA910 et des ULX-D
La meilleure formation avec la meilleure qualité audio: La WHU – Otto Beisheim School of Management choisit Shure Microflex Advance MXA910
Support
Service client
Service et réparation
Pour toute question relative à la réparation et/ou pièces détachées, veuillez remplir le formulaire ici
Service et réparation
Nous contacter.
Soumettez un ticket directement au personnel du service client Shure, ou contactez-le par téléphone ou par e-mail.
Nous contacter.
Ressources
Shure Tech Portal
Documentations produits, informations logiciels et firmware, comparaisons et autres outils techniques et ressources pour tous les produits Shure. Tout cela au même endroit.
Inscription