Discontinué
515
Voice Communication Microphones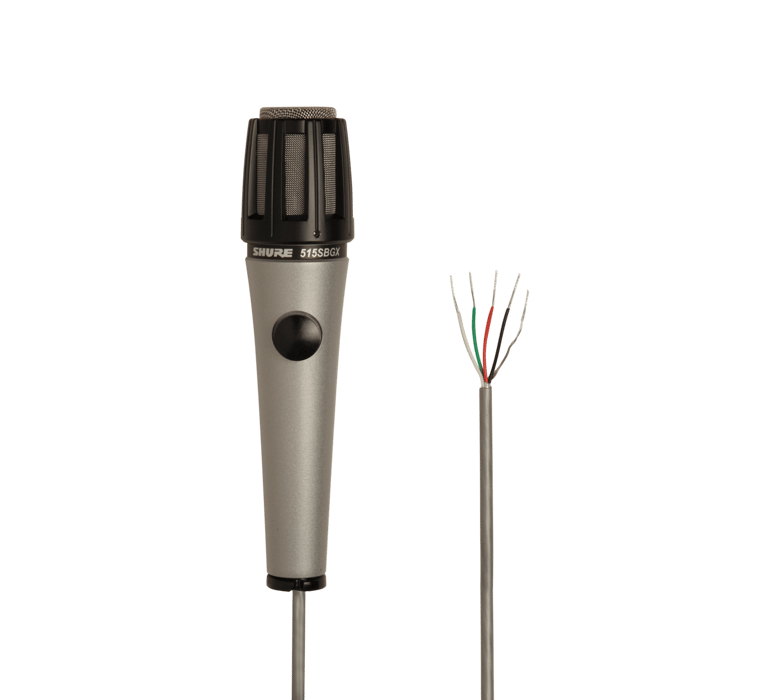 Handheld and gooseneck voice communication microphone designed for sound reinforcement with communication systems, including transportation and industrial applications. Features include a directional microphone with shock mount and a case and grille.
Détails du produit
Frequency response designed for voice intelligibility
Directional mic element with internal shock mount
Die-cast zinc case and grill
Does not require DC power for operation
Support
Service client
Service et réparation
Pour toute question relative à la réparation et/ou pièces détachées, veuillez remplir le formulaire ici
Service et réparation
Nous contacter.
Soumettez un ticket directement au personnel du service client Shure, ou contactez-le par téléphone ou par e-mail.
Nous contacter.
Ressources
Shure Tech Portal
Documentations produits, informations logiciels et firmware, comparaisons et autres outils techniques et ressources pour tous les produits Shure. Tout cela au même endroit.
Inscription
Documentation
Guide del Utilisateur
cloud_download

cloud_download

cloud_download

cloud_download

cloud_download

insert_drive_file

insert_drive_file