Discontinué
503BG
"Close-Talk" Microphone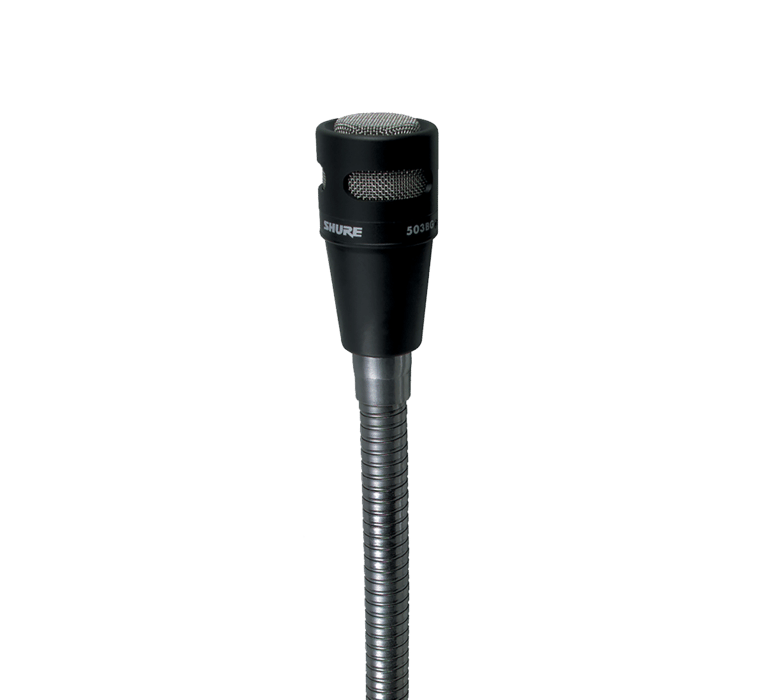 Close-talk microphone delivers excellent voice fidelity for fixed station applications with high background noise levels. Features include a hum-bucking coil to reduce induced noise and a frequency response tailored for voice communications.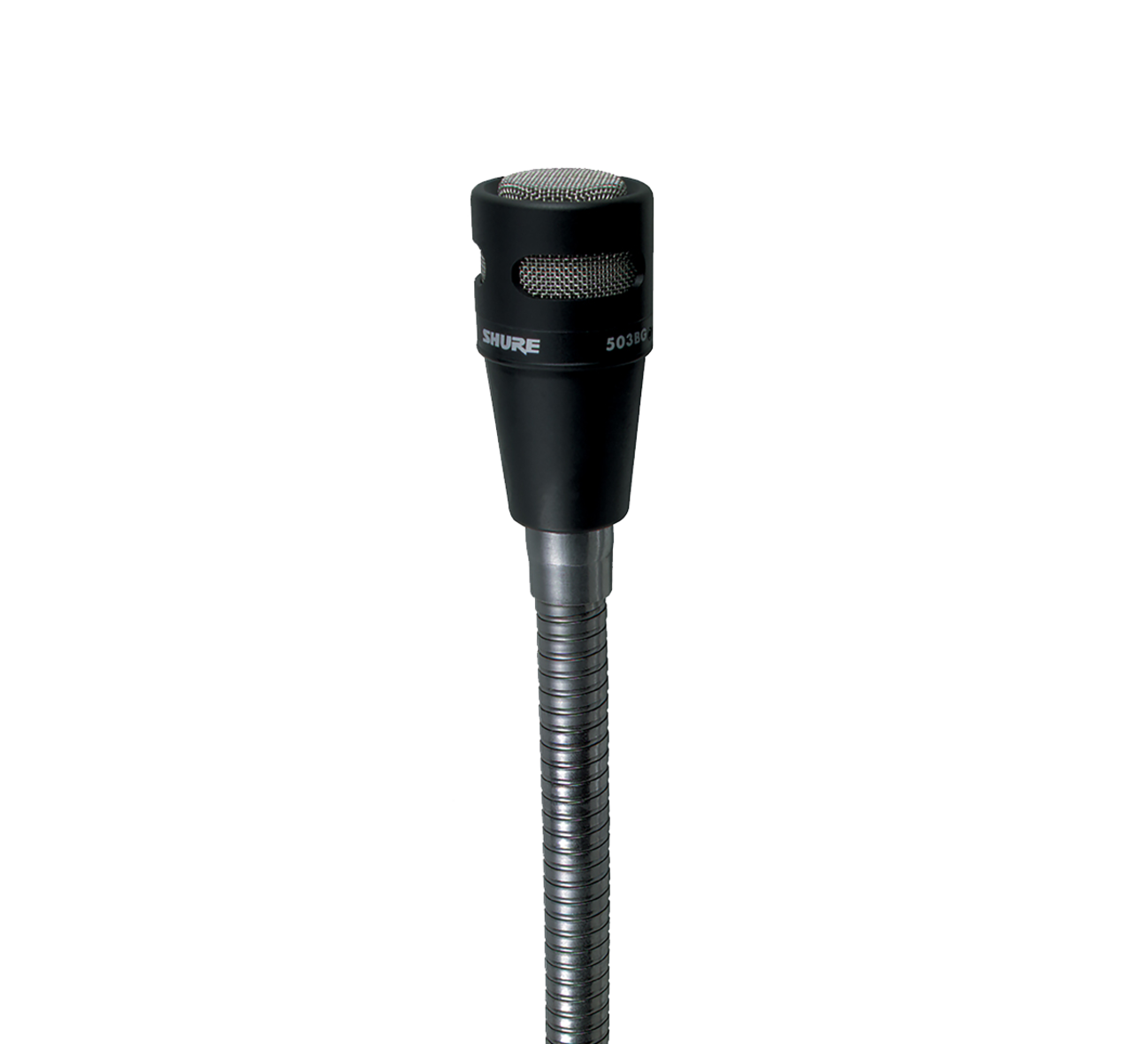 Détails du produit
Frequency response tailored for voice communications
Minimal pick-up of background noise due to close-talk design
Hum-bucking coil reduces induced noise from computer displays
Attaches to flexible gooseneck arm (not included)
Two conductor, shielded, bare-ended (no connector), straight cable
Does not require DC power for operation
Support
Service client
Service et réparation
Pour toute question relative à la réparation et/ou pièces détachées, veuillez remplir le formulaire ici
Service et réparation
Nous contacter.
Soumettez un ticket directement au personnel du service client Shure, ou contactez-le par téléphone ou par e-mail.
Nous contacter.
Ressources
Shure Tech Portal
Documentations produits, informations logiciels et firmware, comparaisons et autres outils techniques et ressources pour tous les produits Shure. Tout cela au même endroit.
Inscription